The Power of Doing
Get an update on the fundraising campaign that will help Cal Poly bring Learn by Doing to future generations.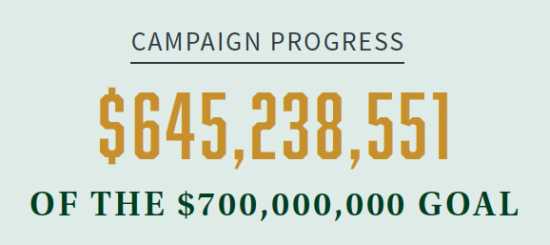 This past spring, Cal Poly announced The Power of Doing: The Campaign for Learn by Doing. It's a comprehensive multiyear philanthropic campaign focused on raising $700 million by 2021 to power the future of Learn by Doing.
The university will use funds from the campaign to build state-of-the-art facilities, expand student-faculty research, and enhance project-based learning opportunities. Other goals include increasing scholarships like the Cal Poly Scholars program, which recruits high-achieving, low-income students from California high schools while providing support through financial, academic and community resources.
The campaign is already off to an historic start, as the 2018-19 fiscal year was the second-most successful fundraising year in Cal Poly history. Last year's goal was to raise $80 million, but ultimately 15,604 individual donors gave more than $117 million. This includes two transformational gifts from separate anonymous donors, one for $50 million and one for $20 million.