Look Up
When the challenges we face feel too big to handle, take a moment to look up and find examples of hope in our community.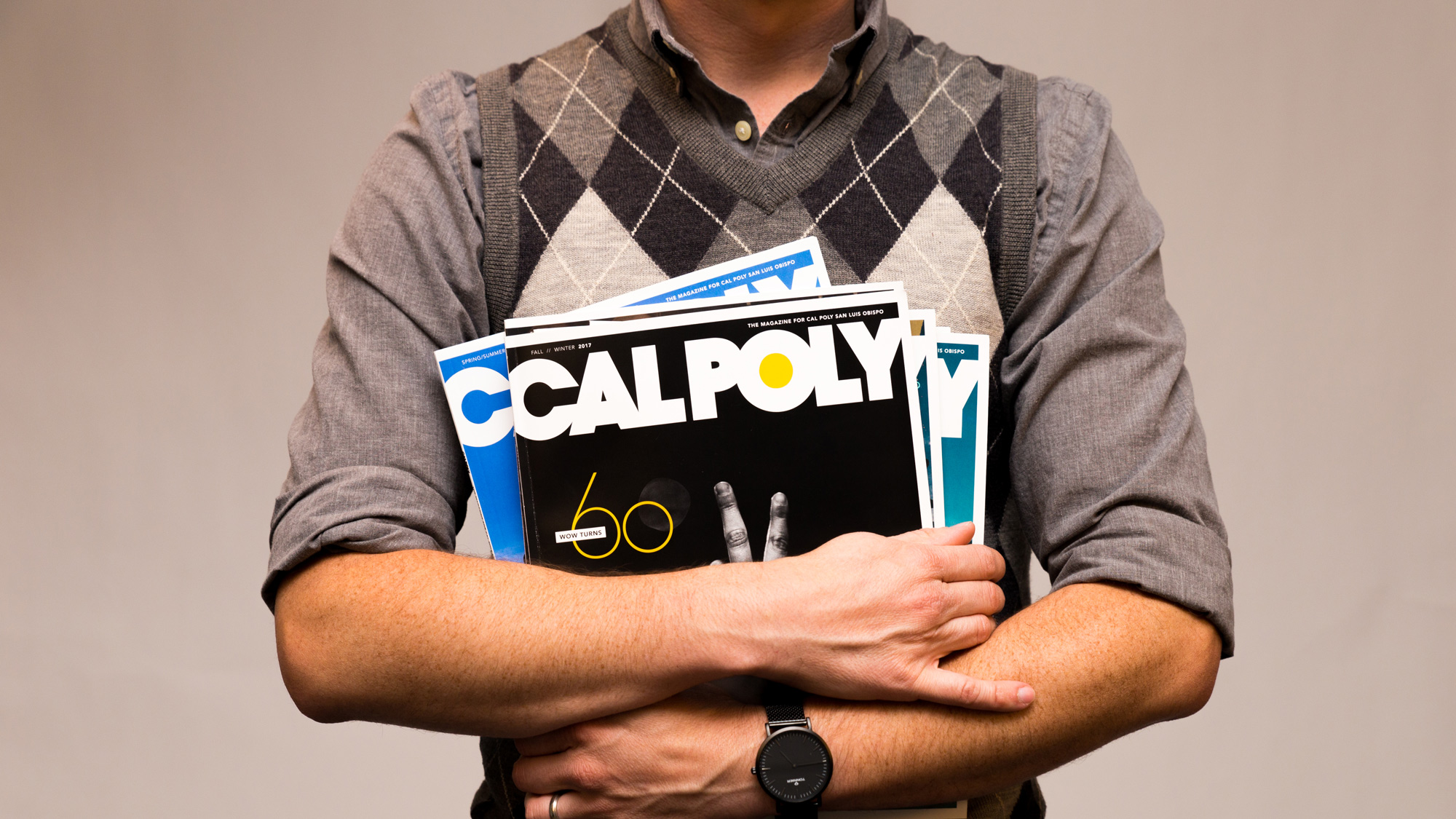 It was right about the sixth month of the COVID-19 pandemic — not too long ago — that my sense that "this is terrible" began to turn into a new sense: "everything will always be terrible forever."
Between the pandemic, the seeming lack of response to calls for racial justice, the never-ending series of natural disasters and an increasingly divisive election … it's all just starting to pile up.
If you're experiencing this year the way I am, it can be an uphill climb to remind yourself that there's still good. That there's reason to hold out hope for a brighter future.
But rest assured, those reasons are there. And many of them are right here in our Cal Poly community.
In this issue, I had an opportunity to speak with alumnus Victor Glover, a man who is literally reaching for the stars as he prepares for his first trip to space as a NASA astronaut.
It's an incredible adventure that reminds us just what humankind is still capable of: cooperation, curiosity, scientific brilliance and the quest for a future that exceeds the limits of our imagination.
In this issue, you'll also read about alumni educators empowering young people to reach for their potential; faculty researchers working toward a clean energy future; students preparing for life-saving careers; and even tips on how to steer loved ones away from fake news without losing them.
Hope may seem small, but it's not gone as long as we're willing to learn more and do our part.
Take a moment right now to look up from the challenges we face. Find the examples in our world and our community that remind us of the most important fact: that our potential extends to the skies and beyond.