Perspectives from the Epicenter
Christa Santos (Theater Arts '19) reflects on what it felt like to live through the United States' first large-scale coronavirus outbreak in New York.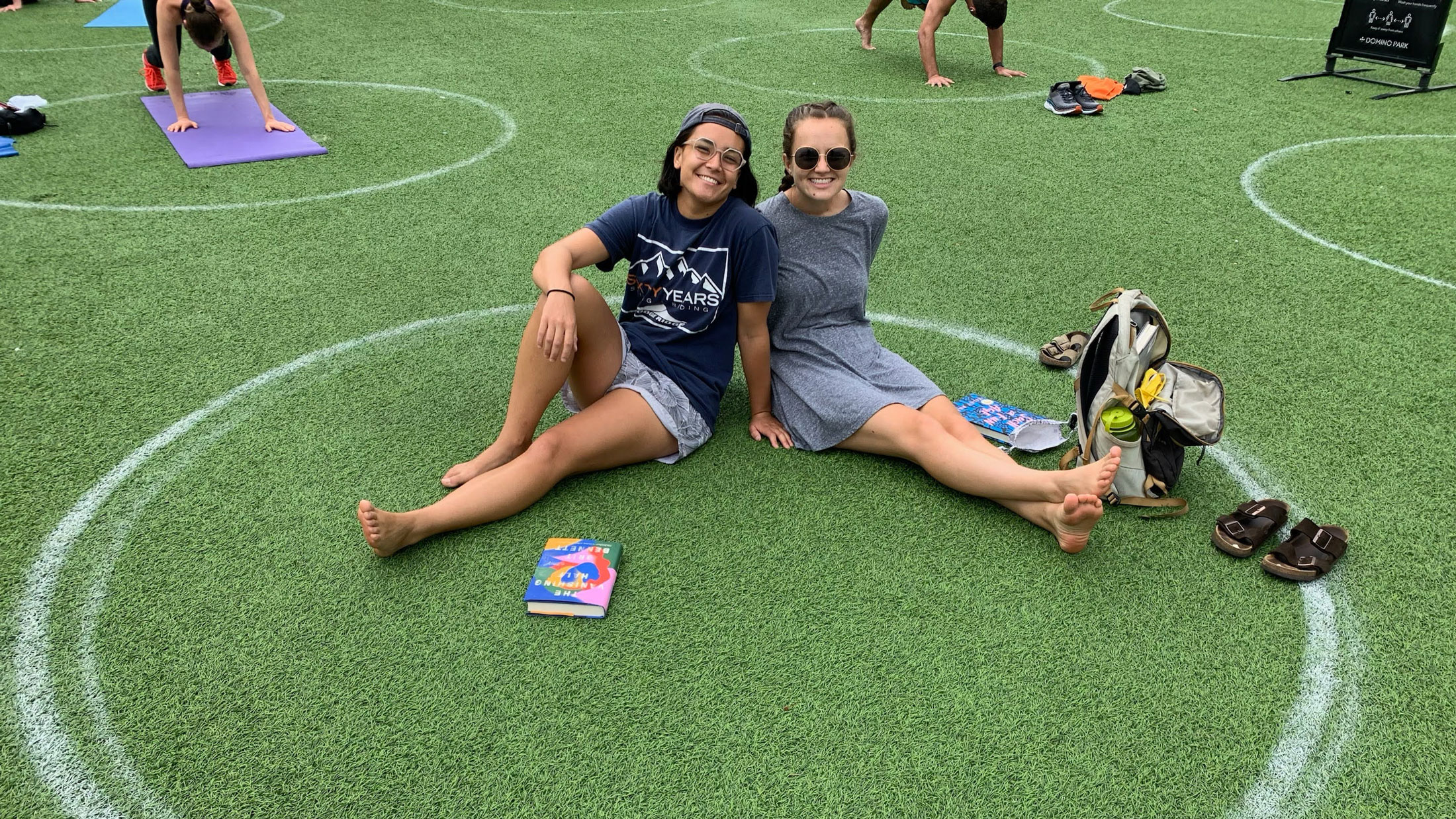 After graduating in fall 2019, I moved to New York City to live with my girlfriend and pursue a career in technical theatre. When the pandemic hit, I witnessed the city that never sleeps fall silent and heard birds out my apartment window for the first time. It was terrifying at first, but with the uncertainty came a stronger sense of community as everyone was struggling to make it through together.
There was an urgent call that went out for blood donors, so I started giving blood for the first time since I left Cal Poly. I also started volunteering at our local food co-op that provides packaging-free produce and bulk goods to the public and delivers groceries to immunocompromised customers who can't leave their homes.
From our fire escape, I clapped with my neighbors at 7 p.m. for the essential workers and cheered for the Black Lives Matter marches that came down our street. The world seemed to be on fire, but seeing my fellow citizens stepping up to help each other and work towards peace and justice together has been a surreal experience.
I've been back and forth to NYC all throughout my college years, but during this pandemic, I feel that I've become a genuine part of my surrounding community and found a place I can call home.
Enjoy more news, accomplishments and reflections from Cal Poly alumni in this issue's Alumni Updates section.