Masked Up for Move-In
Faces may be covered, but nothing can hide the smiles of families moving their new first-year students into the Cal Poly residence halls. Cal Poly hosted New Student Move-In September 3-8, with a few extra safety precautions in place: temperature checks, social distancing, and face coverings on students, families and volunteers.
Learn by Doing
Putting On a Show with the Corpse Flower
When a six-year-old corpse plant in the Cal Poly greenhouses shot up a green cone this summer, no one expected anything exciting. Other corpse plants housed at Cal Poly had produced similar cones in the past, and they usually grew into leaves.
But one day, Gage Willey, the curator of the Cal Poly Plant Conservatory, checked on the little cone and noticed something unique. The cone had developed enough to tell that it would blossom into a flower.
"When I saw that it was a flower, I yelled. I was so ecstatic," Willey said. "All I could think is that this is actually happening, I get to be there firsthand and share it with our community; it's going to be so wonderful. After that, it was off to the races."
The corpse flower, also known as titan arum, Amorphophallus titanum, is native to the island of Sumatra. The plant makes the world's largest unbranched inflorescence (cluster of flowers), but flowering is rare. The bloom can grow to more than 8 feet in height and over 3 feet in diameter.
When it flowers, the plant makes a huge stinky maroon funnel, called the spathe, with tiny flowers borne on a huge spike, which is called the spadix. The spathe sends a foul aroma into the still forest air for 24 hours to attract pollinators, then closes up.
Because corpse flowers are so rare, no one was quite sure when the plant, nicknamed Musty, would bloom. The College of Science and Math set up a livestream for the community to watch the plant in real time, as the faculty and students involved in Musty's care watched it closely.
The team of faculty and students put their pandemic-appropriate plan into action, asking community members to wear masks and form a socially-distanced line, and only allowing one household in to see the plant at a time. But soon they noticed the line stretching longer and longer as people waited upwards of an hour to see the plant.
To take people's minds off the long wait, and maximize the educational opportunity, the students mobilized, carrying plants from the conservatory out to the line.
"We wanted to keep people excited and happy, and we got the idea to keep them entertained," said Jarene Brown, the conservatory's head student curator. The students talked to community members about the different plants they were holding, such as carnivorous plants or calla lilies, which are related to corpse flowers.
Brown, a fourth-year crop science major, said she loved being able to teach so many people about plants — more than 3,000 people visited the corpse flower while it was blooming— and get people excited about them, too.
"Even though COVID's going on, we were still able to come together and find a way for people to come interact with this plant," Brown said. "We made it a really intimate experience by allowing people to take pictures and touch it and smell it. We allowed people to get in there and learn about this thing, even in a complicated situation."
Jenn Yost, an associate professor in Biological Sciences and director of the Robert F. Hoover Herbarium, said the bloom was a valuable opportunity for the students as well as a unique experience for everyone who saw the flower.
"If this had bloomed at a botanical garden, you'd pay $20 to $30 to see it and you usually can't get that close to it," Yost said. "This whole experience felt very Cal Poly to me. We're a public university and the public was invited. You could touch the flower and put your face in it, and the students had unprecedented access to run the whole show."
By Gabby Ferreira
Rankings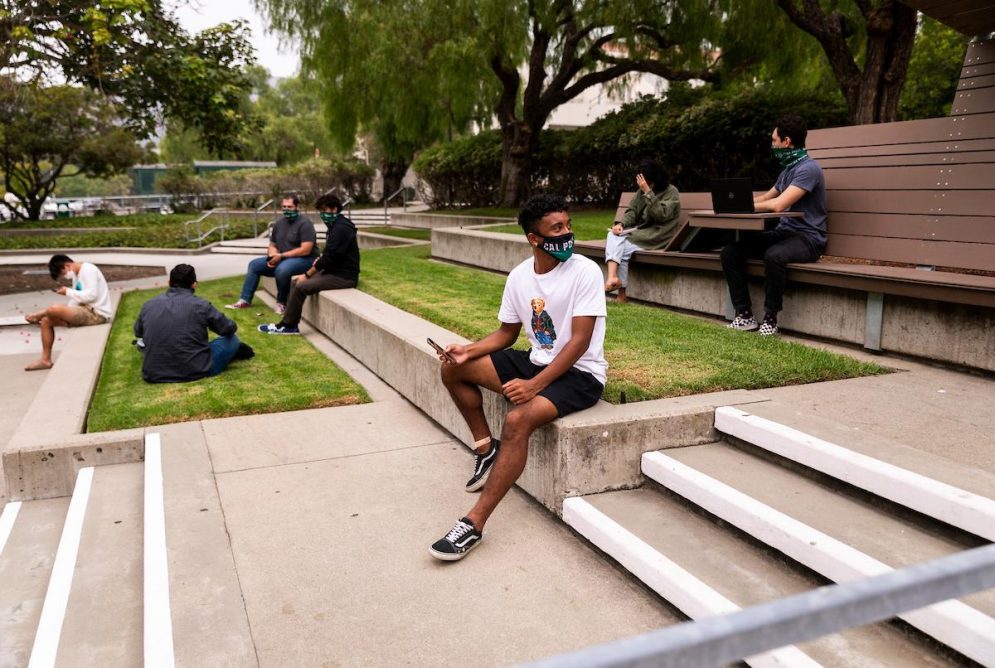 Best in the West
For the 28th straight year, Cal Poly has been named the best public, master's-level university in the West by U.S. News & World Report's annual America's Best Colleges guidebook. Several College of Engineering programs in particular were ranked as the best in the nation among public educational institutions, and Cal Poly was ranked as the top western school for veterans among public and private institutions that participate in federal initiatives helping veterans and active-duty service members pay for their degrees.
"For more than a generation, we have taken pride in being recognized as one of the best universities in the nation," said President Jeffrey D. Armstrong.
Week of Welcome
WOW Goes Virtual
This year, due to the coronavirus pandemic, WOW looked a little different than usual, with WOW leaders turning to Zoom breakout rooms, virtual social activities and online trivia programs like Kahoot! to help foster bonding among the new students.  
Andrene Kaiwi Conner, director of New Student & Transition Programs, said WOW leadership, which included over 700 WOW leaders, outdid themselves to make sure that new students made connections, learned about key resources and attended the required presentations while still engaging in fun activities. 
Jake Ethington, a fourth-year biology major and a WOW leader this year, said he was inspired to get involved with WOW and SLO Days based on his experiences as an incoming transfer student last year. Though preparing for a virtual WOW had its challenges, Ethington was committed to helping new students however he could. 
"Through the different games and activities students can participate in, they can get to know each other and have fun," Ethington said. "I heard a lot of feedback from students saying 'Hey, I didn't know what to expect, and this was a really great experience.'" 
Some of the virtual experiences, including the resource fair and club showcase, were recorded, allowing new students to revisit them — an upside to having virtual WOW.  
"I'm super proud of our NTSP team and all the student leadership that worked so hard to bring virtual WOW to life," Kaiwi Conner said. 
By Gabby Ferreira 
Numbers
Biggest Summer Ever

6,611

700

$1.5 million
Research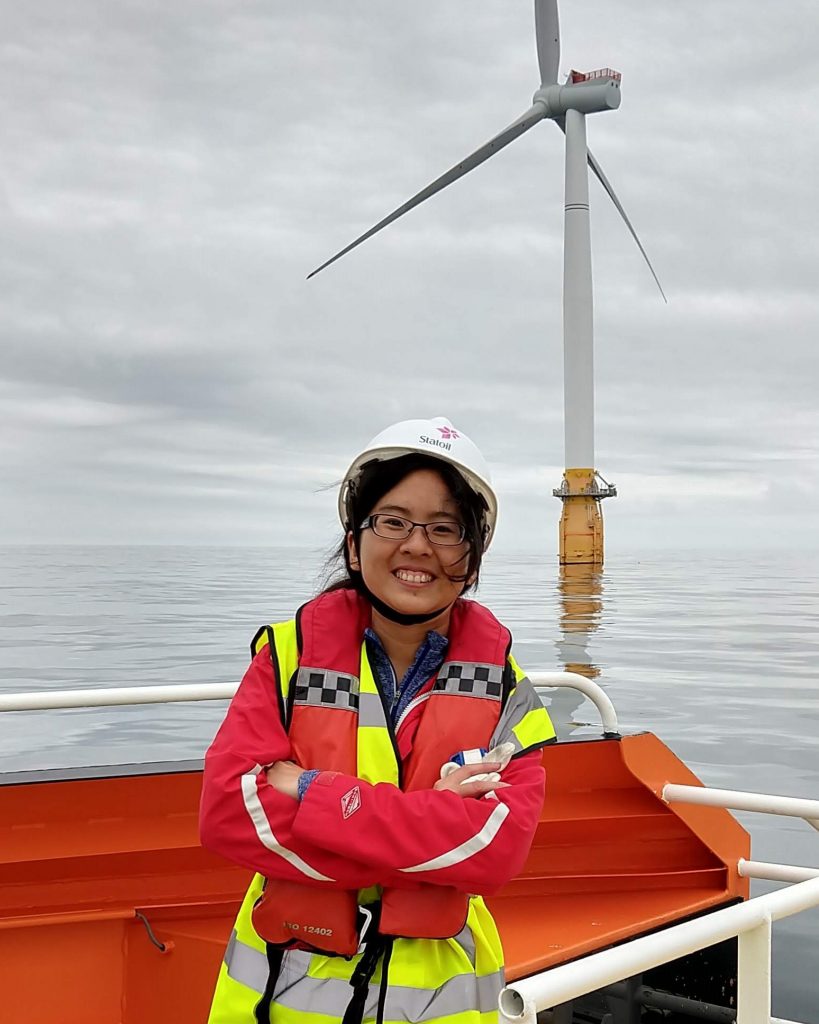 The alignment between potential offshore wind power production and demand highlights the important role that offshore wind energy could play in meeting California's ambitious renewable energy goals.
– Yi-Hui Wang, lead researcher on a Cal Poly study that finds new potential for wind energy production off California's coast. The research team, which included professors Ben Ruttenberg, Crow White and Ryan Walter, discovered that wind could produce the most energy when demand is highest and other renewable sources dip in productivity — an important finding in building a complete energy menu as the state pushes to transition to 100% renewables by 2045.
Campus News
Disaster at Swanton Pacific
The CZU Lightning Complex fires swept through Cal Poly's Swanton Pacific Ranch in Santa Cruz County on Aug. 19 and 20, destroying much of the ranch and many of its structures.
All staff and students at the ranch evacuated safely, and all livestock were transported off the ranch. No one was injured in the fire. 
Swanton Pacific Ranch is a 3,200 acre property in Santa Cruz County that operates as a living laboratory where students learn agriculture and natural resource management techniques hands-on.
While the damage is still being assessed, many important structures of the ranch were lost, including the Al Smith House, Seaside School House, Red House, Archibald House, Staub House and yurts, Cal Barn, Little Creek House and much of the Swanton Pacific Railroad.
"We will work closely with both our Cal Poly family and our partners in the surrounding Santa Cruz community to rise up, rebuild and grow from the ashes," said Andy Thulin, dean of the College of Agriculture, Food and Environmental Science, which manages the ranch. "For now, we are focused on the immediate needs of those Swanton staff, faculty and students impacted by the fire."
Anyone who wishes to help Swanton Pacific Ranch and the Swanton Pacific Railroad recover from the fire can visit the college's crowdfunding campaign aimed at rebuilding.