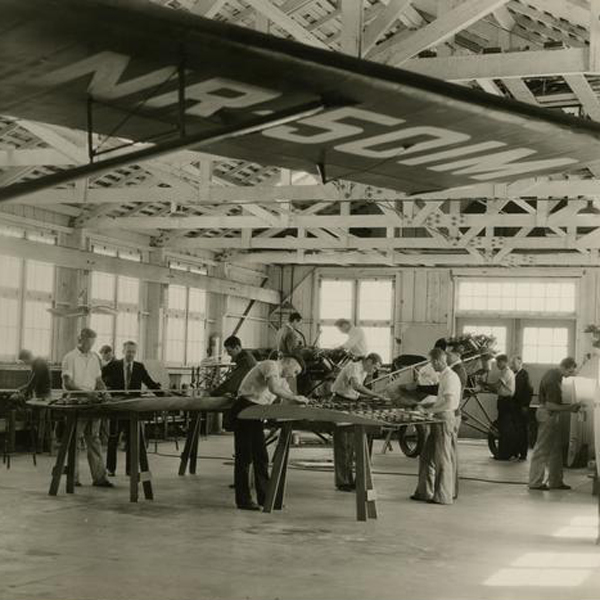 Aeronautics becomes a course of study to Cal Poly's Junior College Division. The aeronautical laboratory was developed in addition to the automotive labs. Image courtesy of University Archives, Cal Poly.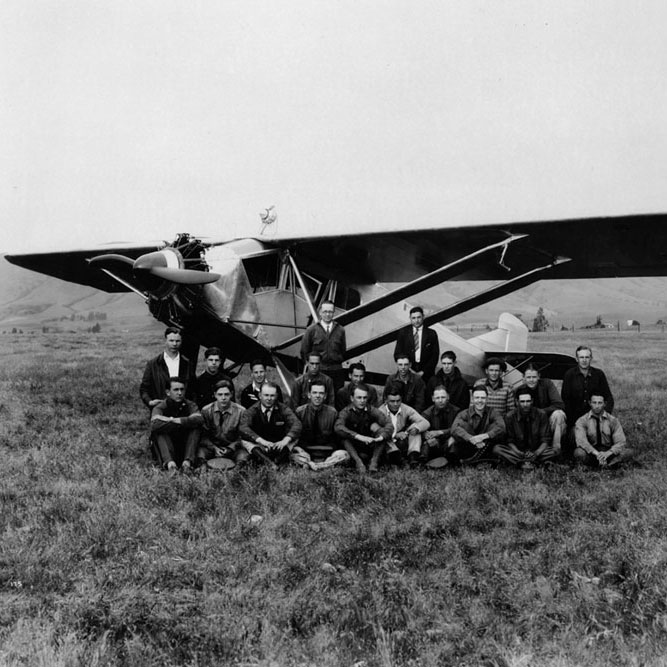 Cal Poly students build and fly the "Glen-Mont," the first monoplane built by students in the U.S. The name of the six-passenger plane, patterned after The Spirit of St. Louis, was derived from the first aero faculty members, department head H. Glen Warren and J. G. Montijo. See the Polygram article about the plane. Image courtesy of University Archives, Cal Poly.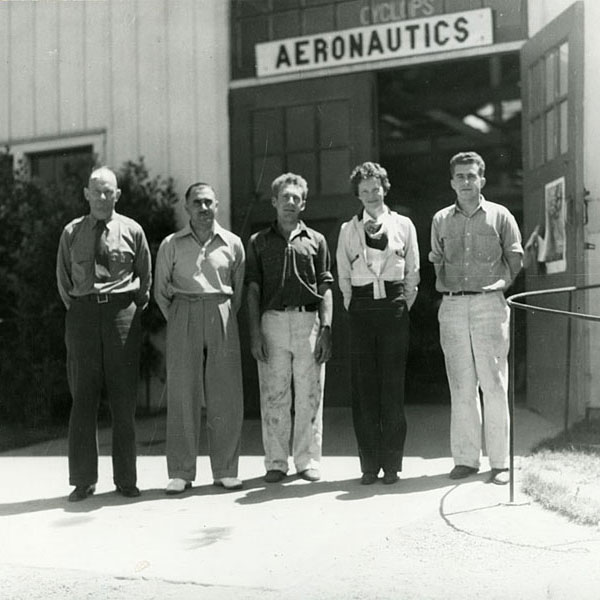 Amelia Earhart visits campus to repair her aircraft. Image courtesy of University Archives, Cal Poly.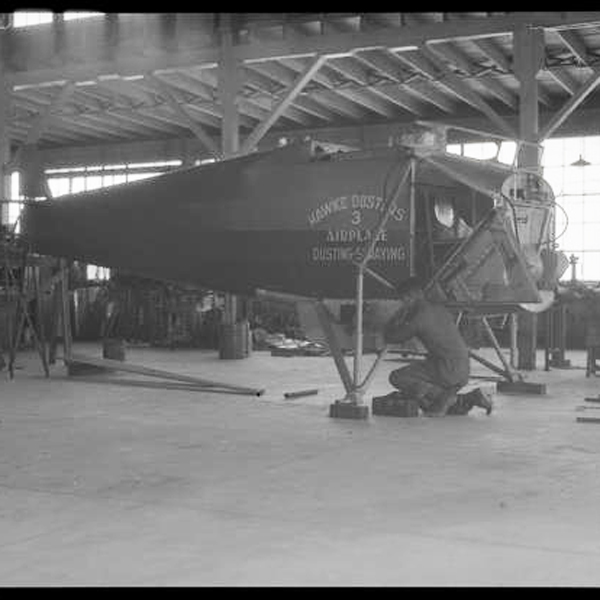 Cal Poly cooperates with the Civil Aeronautics Authority in the nationwide Civilian Pilot Training Program. The program taught at the San Luis Obispo airport included 72 hours of ground school by Cal Poly aeronautics instructors and 35 hours of flight training by local licensed pilots. By January 1942, 118 pilots graduated and many enlisted in the Army Air Corps, the Naval Air Corps, the Royal Air Force, and the Canadian Royal Air Force. The National Youth Authority Resident Project taught students welding and aircraft sheet metal and machine shop skills, and the National Defense Training Program provided similar training in 12-week night courses for more than 3,400 unemployed persons referred by the WPA. The U.S. Air Depot program brought women back to campus for the first time in more than a decade as they learned radio repair and training, as well as aircraft engine maintenance and sheet metal skills.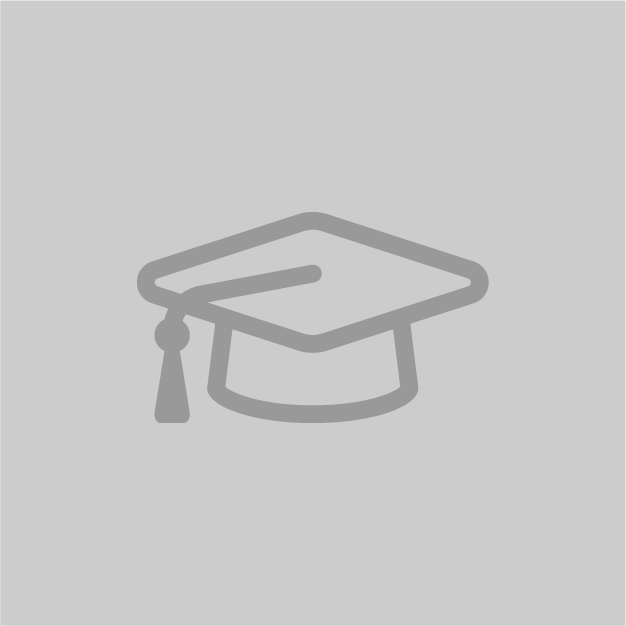 Minato Kawaguchi is the first Aeronautical Engineering major to graduate at Cal Poly two years after Cal Poly began awarding four-year bachelor of science degrees. His senior project on aircraft fuels is still on file at Kennedy Library.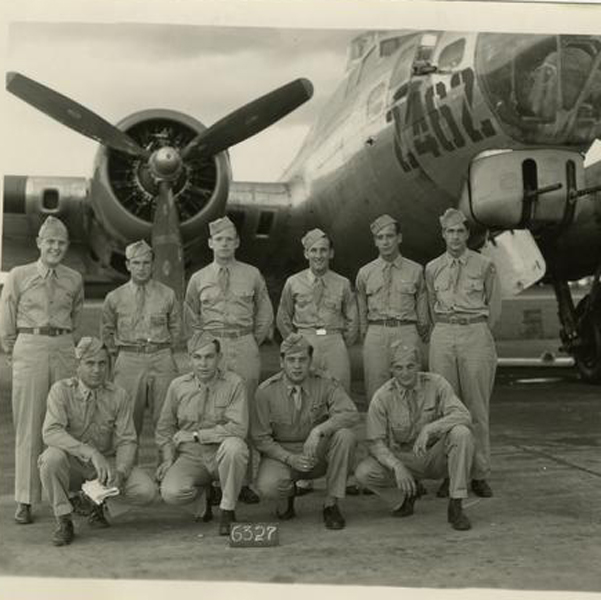 During World War II, Cal Poly cooperated with the Navy to train naval aviators, as well as deck and engineering officers. Under the V-5 program, also known as the Naval Flight Preparatory School, students-turned aviation cadets were provided with 90 days of pre-flight training. Image courtesy of University Archives, Cal Poly.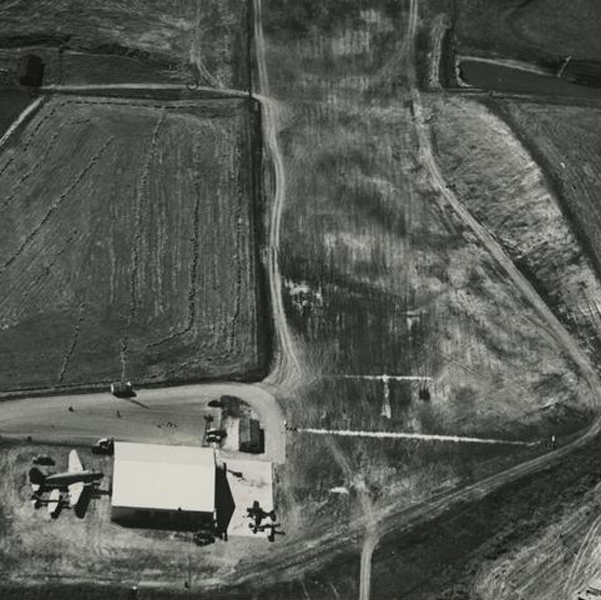 The Army Engineers from the 329th Engineering Battalion of the 104th Infantry Division at Camp San Luis Obispo construct an airstrip, originally 3,000 by 300 feet long. The construction work on the airstrip was part of a practical project for the heavy equipment and surveying schools of the Timberwolf post-war training program. In return, Cal Poly instructors held classes in surveying and engineering for men of the engineering battalion. The airstrip was a Federal Aviation Administration approved landing site. The airstrip was closed in 1947 but was used into the 1980s by the Aeronautical Engineering Department. Image courtesy of University Archives, Cal Poly.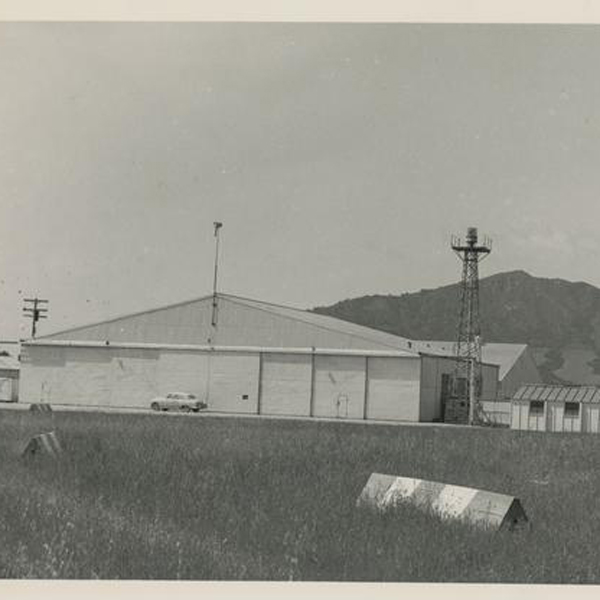 The Aeronautics Hanger is constructed adjacent to the airstrip. In 1956, an addition was constructed after the first aeronautics building was removed to make way for Engineering East. Image courtesy of University Archives, Cal Poly.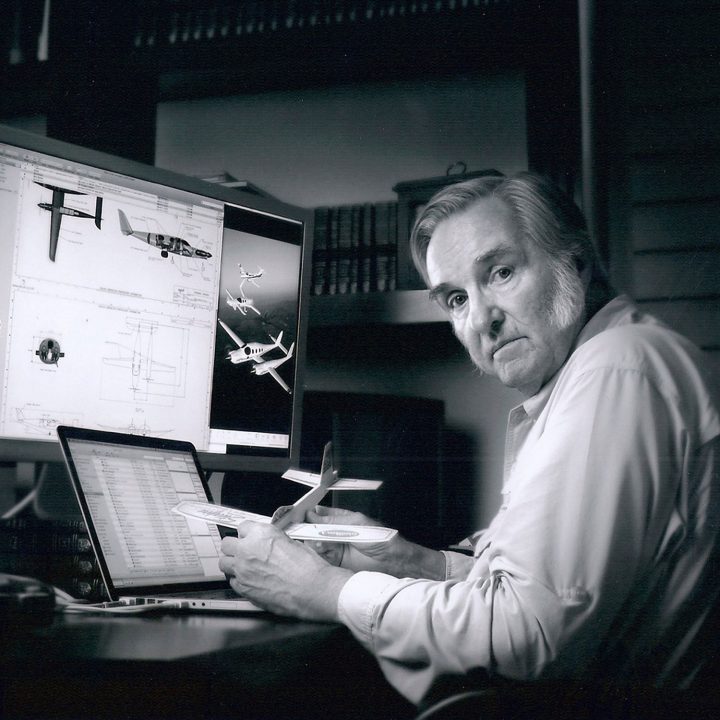 Elbert "Burt" Rutan (Aeronautical Engineering '65) pens his Cal Poly senior project and wins the American Institute of Aeronautics and Astronautics National Design Award. The honor enables him to meet Werner von Braun, which inspired him as he eventually launched the first non-government crewed space program. Image courtesy of University Archives, Cal Poly.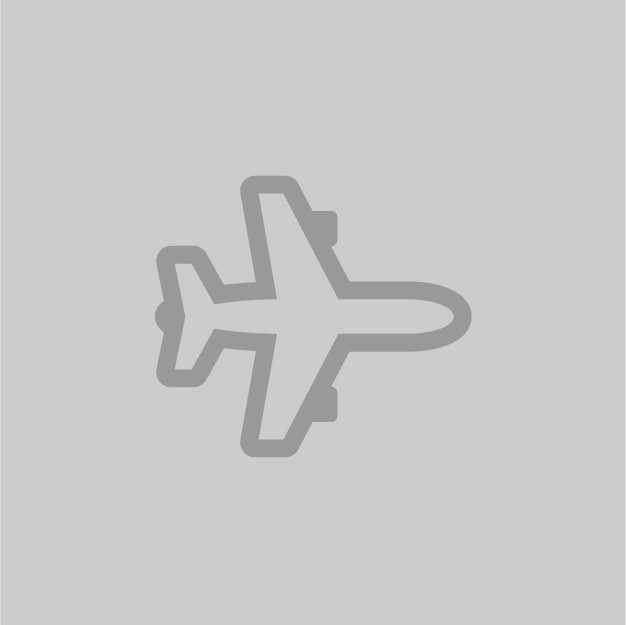 A crash at the Cal Poly airstrip during Poly Royal kills four people, including aeronautical engineering instructor Leo Philbin (Aeronautical Engineering '44).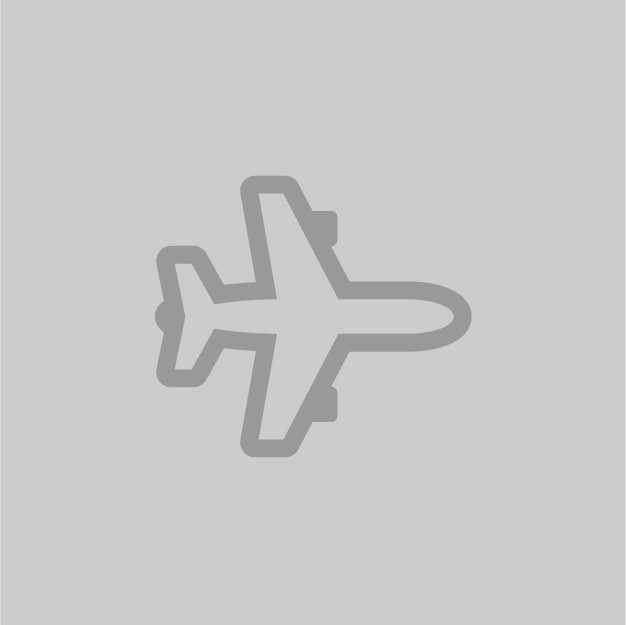 Burt Rutan founds Rutan Aircraft Factory, which would go on to develop 12 different aircraft, including models popular with homebuilders who would construct personal aircrafts from kits. Eight years later, Rutan co-founds Scaled Composites to focus on aerospace research.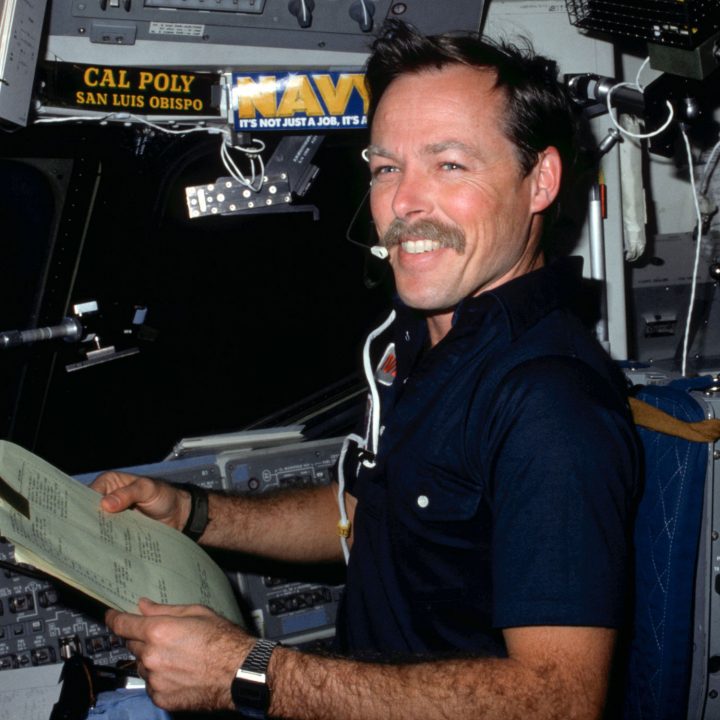 Robert "Hoot" Gibson (Aeronautical Engineering '69), a decorated naval pilot, becomes the first Cal Poly graduate to travel to space as a NASA astronaut aboard the Space Shuttle Challenger. Image courtesy of NASA. On February 6, the crew's wake-up song was "Ride High," Cal Poly's fight song requested by Gibson.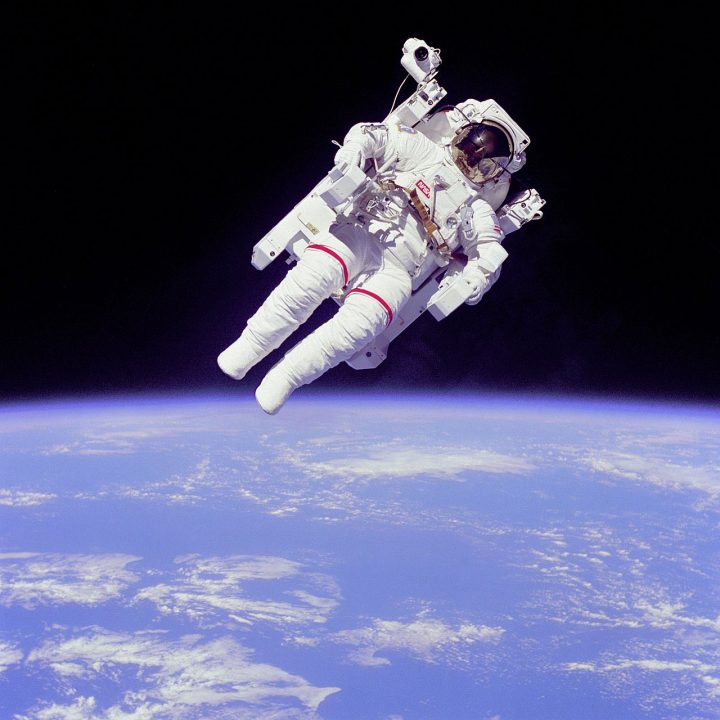 While piloting NASA's 10th Space Shuttle mission, Hoot Gibson takes an iconic photo of fellow astronaut Bruce McCandless performing an untethered spacewalk.  Image Courtesy of NASA.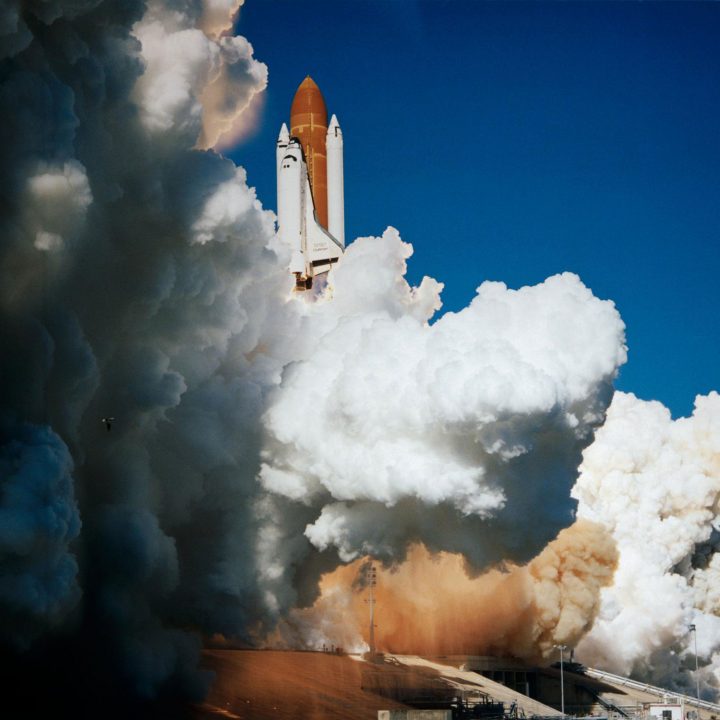 After the Space Shuttle Challenger accident, Hoot Gibson participates in NASA's investigation of the incident and helped redesign the space shuttle's solid rocket boosters. Image courtesy of NASA.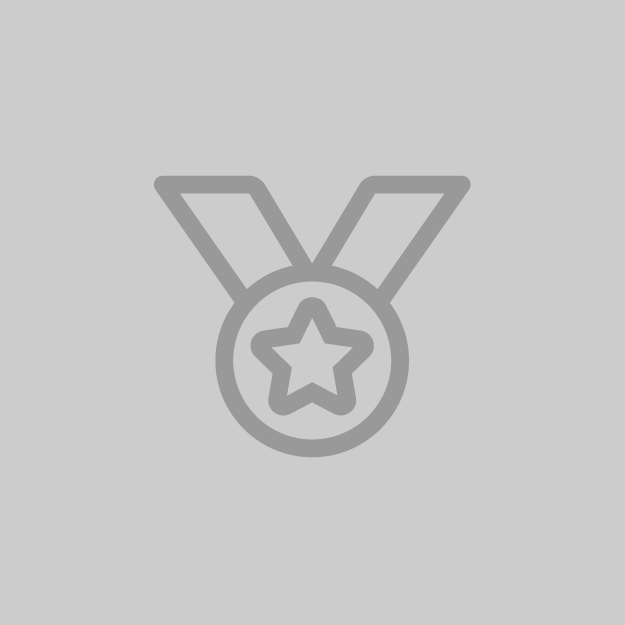 The Voyager, an aircraft designed by Burt Rutan, becomes the first aircraft to fly around the globe without stopping or refueling. The flight took just over nine days. Rutan receives Cal Poly's first honorary doctorate degree a year later.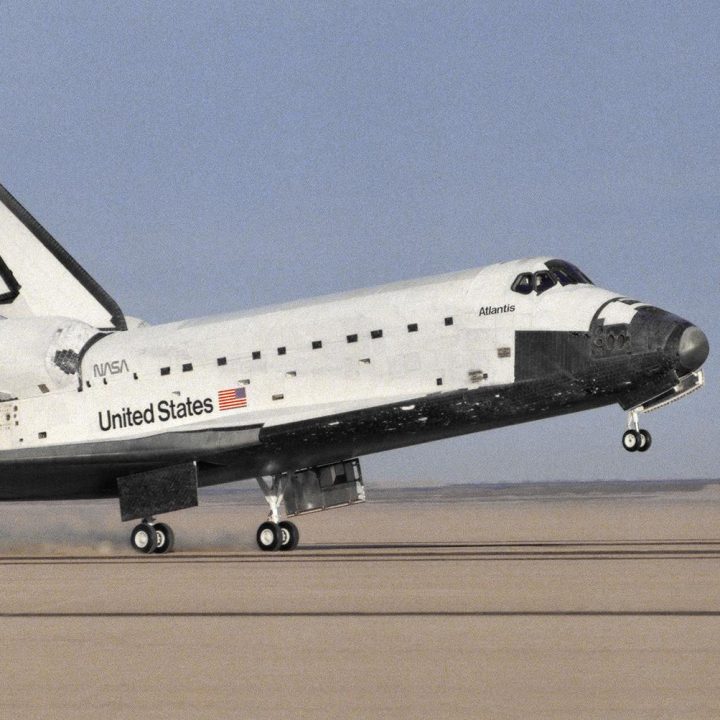 While serving as the commander of STS-27, Hoot Gibson lands the Space Shuttle Atlantis at Edwards Airforce Base despite the spacecraft sustaining severe damage to heat resistant tiles during its ascent. Image courtesy of NASA.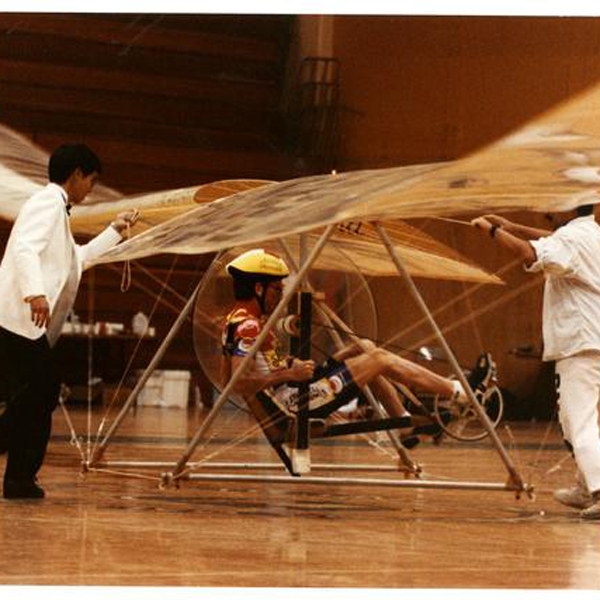 Cal Poly aeronautical engineering students fly the first certified flight of a human-powered helicopter. Guided by mechanical engineering professor William Patterson, test director Kyle Naydo, pilot Greg McNeil, and project manager Neal Saiki achieved a 6.8-second ascent of the Da Vinci III above the hardwood floor of Mott Gym. The team received the Chairman's Award from the American Helicopter Society. Image courtesy of University Archives, Cal Poly.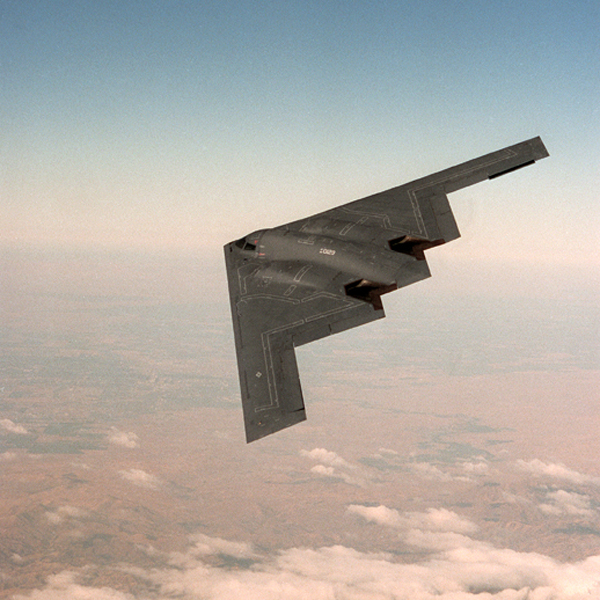 The B-2 stealth bomber enters the Air Force's operational fleet. Alumnus Robert Wulf (Aeronautical Engineering '63) served as the aircraft's chief engineer at Northrop Grumman, working on the project for more than a decade, through initial design, final assembly, testing and delivery. Image courtesy of Northrop Grumman.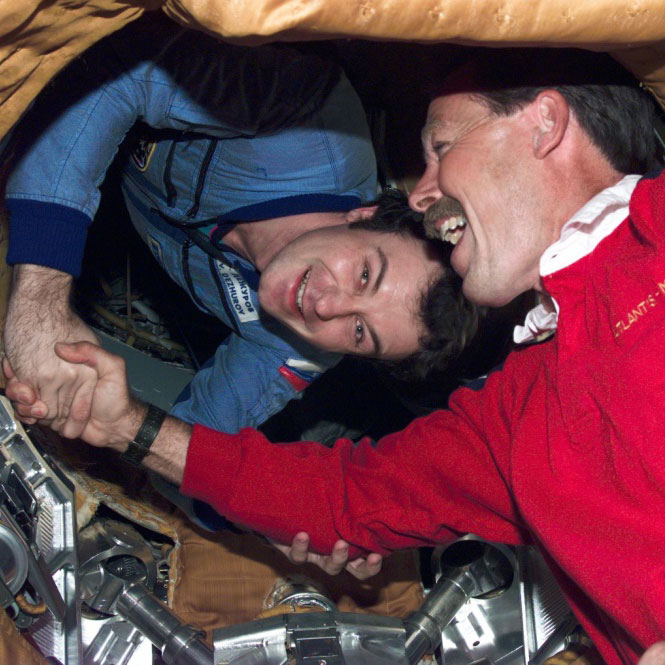 Hoot Gibson serves as commander of the Space Shuttle Atlantis as it docks with the Russian Mir Space Station for the first time in history. His handshake with cosmonaut Vladimir Dezhurov was an important step in improving relations after the Cold War. Image courtesy of NASA.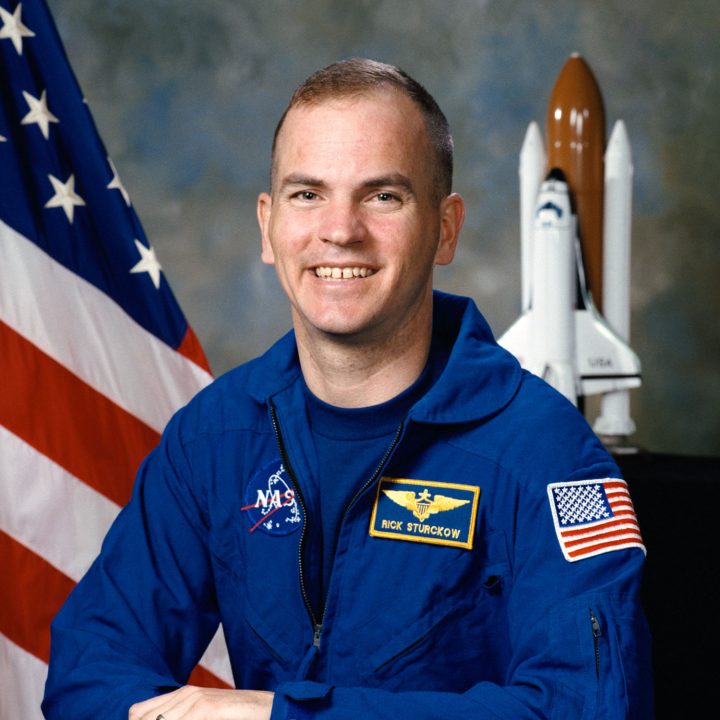 Frederick W. "CJ" Sturckow (Mechanical Engineering '84) pilots the Space Shuttle Endeavor on the mission to officially begin construction of the International Space Station. It's Sturckow's first of four space shuttle missions that help build the ISS. Image courtesy of NASA.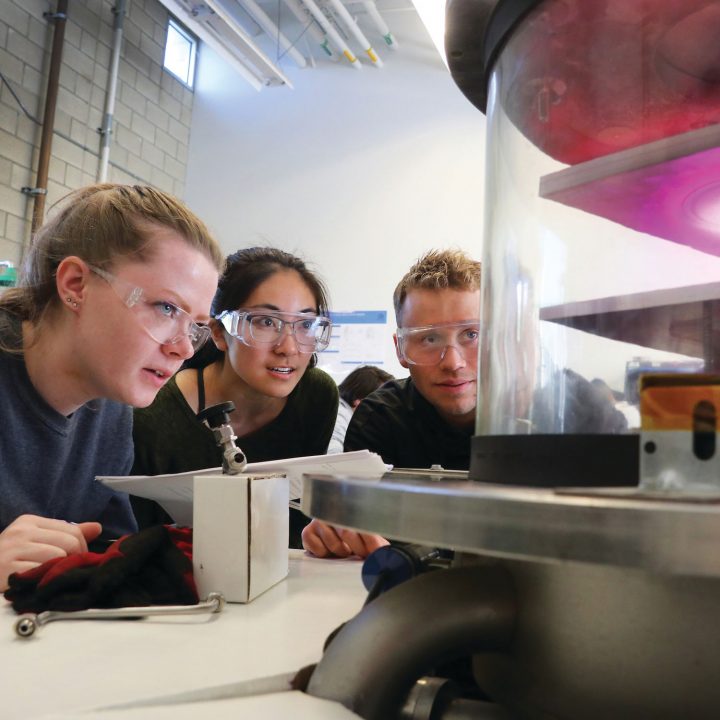 The Aeronautical Engineering Department changes their name to Aerospace Engineering to better reflect the current program offerings. Cal Poly adds astronautics as a concentration to the aerospace engineering bachelor's degree, enabling students to study propulsion, systems and orbital mechanics, among other facets of space exploration.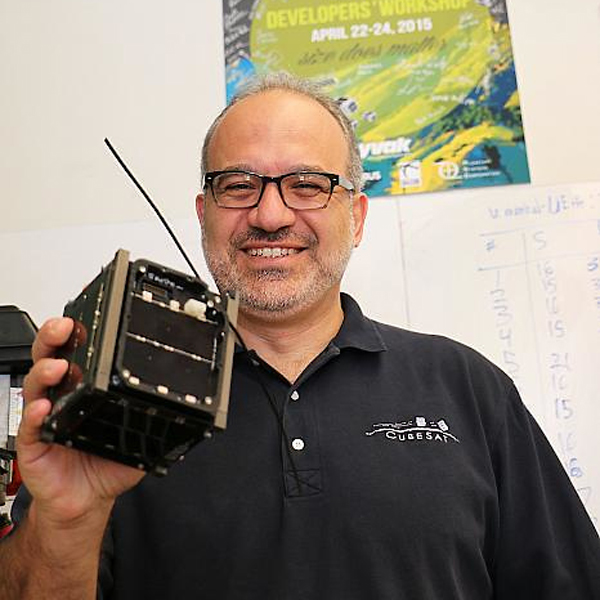 Cal Poly aerospace engineering Professor Jordi Puig-Suari develops the idea of a CubeSat with Stanford University professor Bob Twiggs as a way for universities and other programs to create spacecraft for launch into low-Earth-orbit via government and commercial space launches.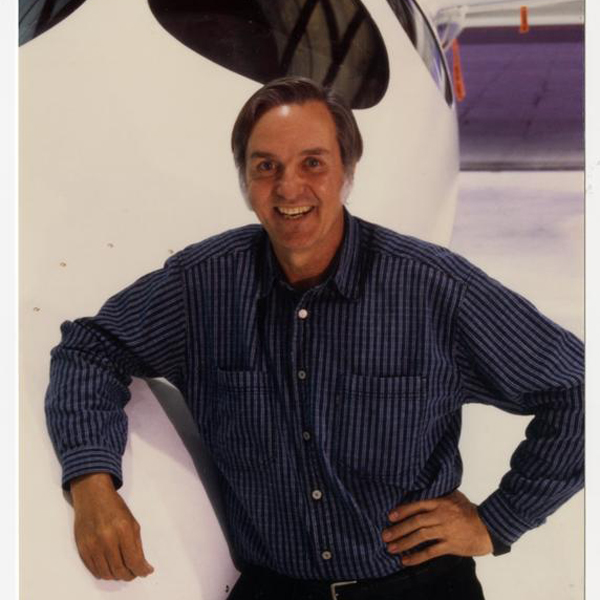 SpaceShipOne, designed by alumnus Burt Rutan and Scaled Composites, makes history by flying over the Mojave Desert at an altitude of 62.5 miles and landing safely. It is the first privately-financed crewed rocket to reach space, and does so twice in a two-week period.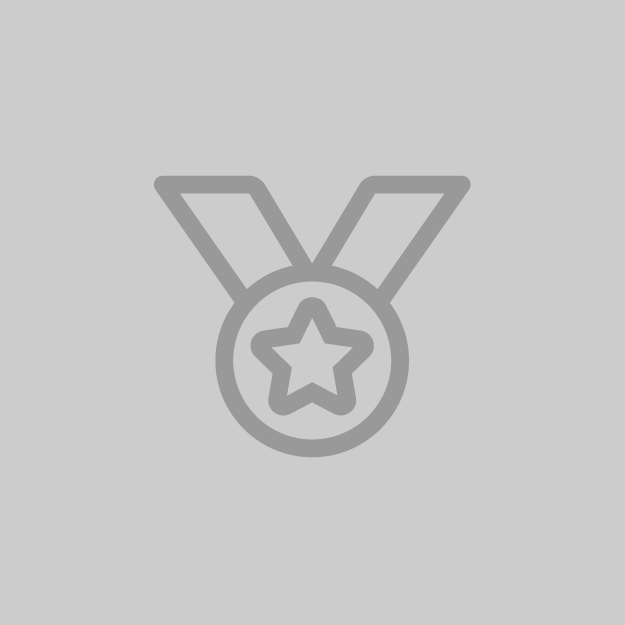 The Virgin Atlantic GlobalFlyer, designed by Burt Rutan, circumnavigates the globe in 67 hours, breaking the Voyager's record for fastest flight around the world without stopping or refueling. The following year, the aircraft set a record for longest distance flight without stopping or refueling.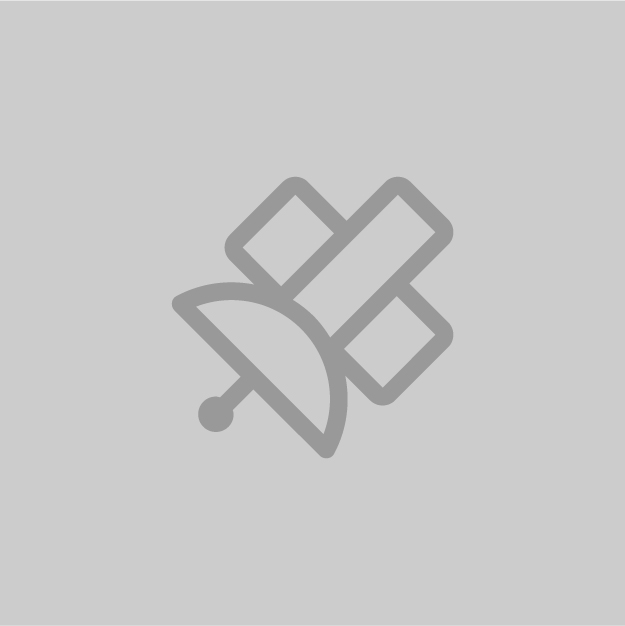 The first miniaturized satellites known as a CubeSat built by Cal Poly students launch. The CP1 and CP2 fail to reach low earth orbit due to rocket failure.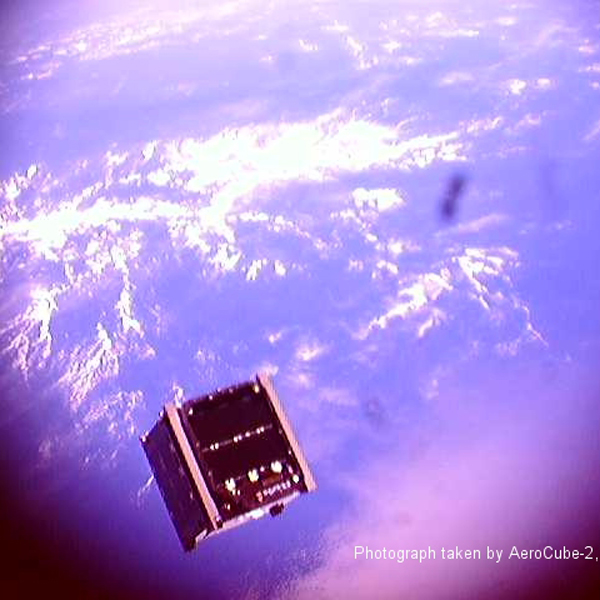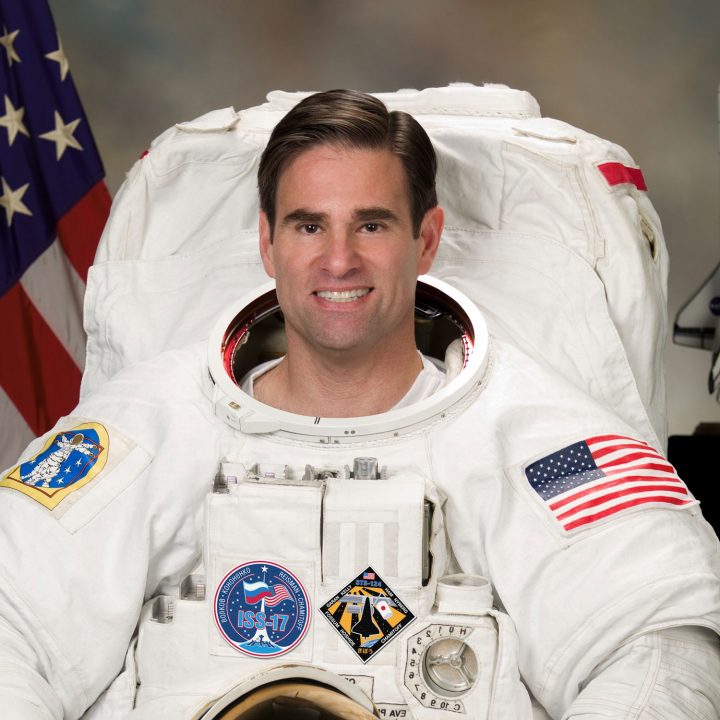 Greg Chamitoff (Electrical Engineering '84) launches into space for the first time as a mission specialist abord the Space Shuttle Discovery. His missions to space focus on ISS assembly and a spectrum of critical experiments. Image courtesy of NASA.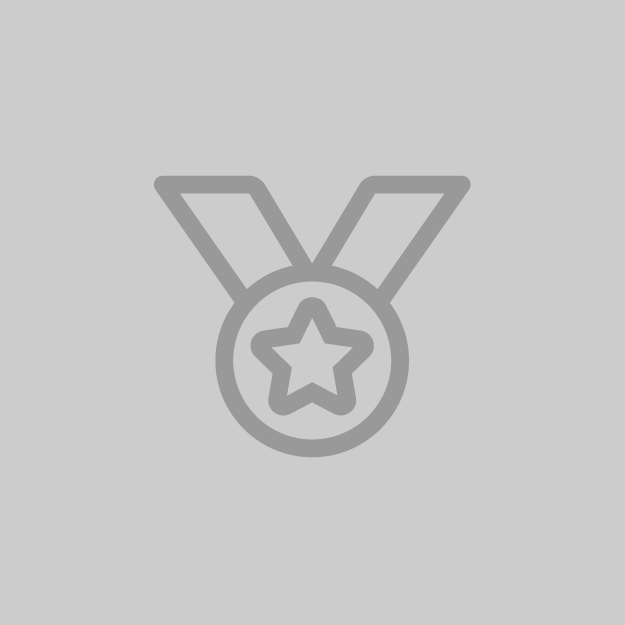 Peter Siebold (Aerospace Engineering '01), test pilot and director of flight operations at Scaled Composites, receives the prestigious Iven C. Kincheloe award from the Society of Experimental Test Pilots for his engineering work on the SpaceShipOne Program and for piloting and directing the flight of the zero-gravity "White Knight Two" Model 348 aircraft.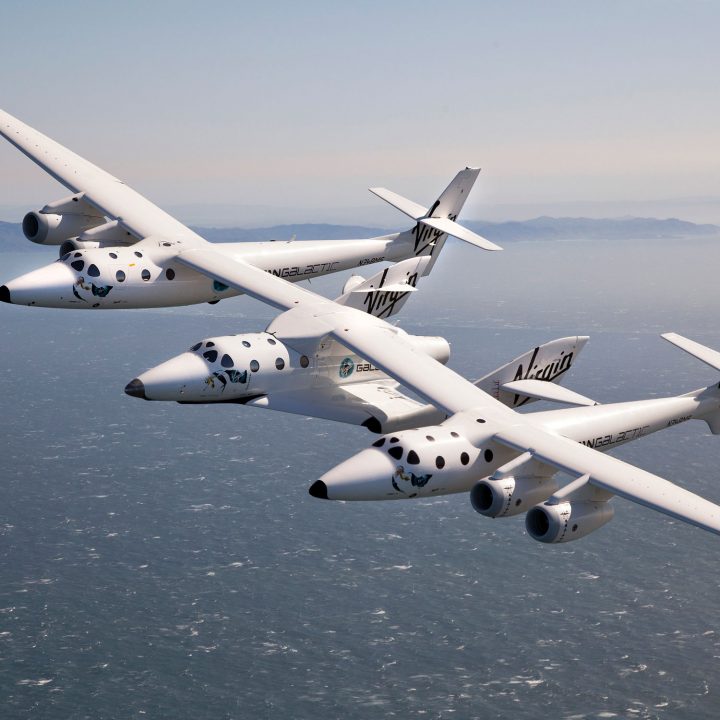 Michael Alsbury (Aerospace Engineering '98) co-pilots Virgin Galactic's SpaceShipTwo for its first unpowered glide test. The experimental plane was released from its carrier aircraft several miles above Earth. Image courtesy of Virgin Galactic.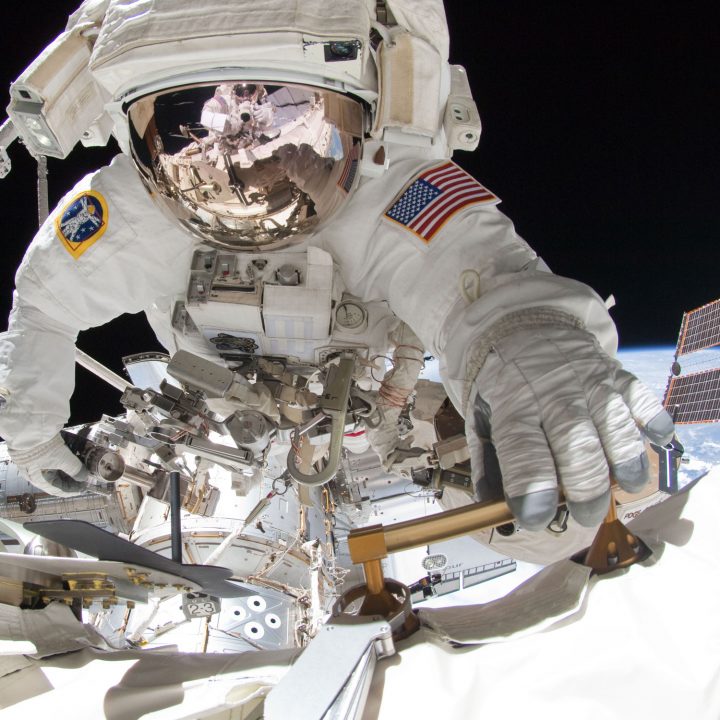 Greg Chamitoff becomes the first Cal Poly alum to perform a spacewalk. His two spacewalks help complete the construction of the International Space Station more than 20 years after alumnus CJ Sturkow's first space shuttle mission began the project. Image courtesy of NASA.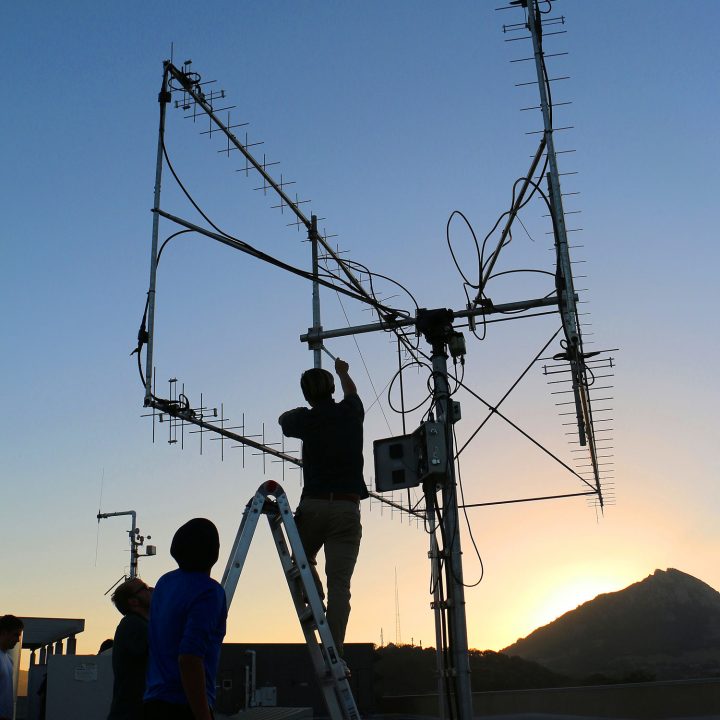 The Cal Poly CubeSat program conducts its first launch with NASA's CubeSat Launch Initiative from Vandeberg Airforce Base in March. Students in the program continue to monitor and support its cubesats using antennae positioned on campus.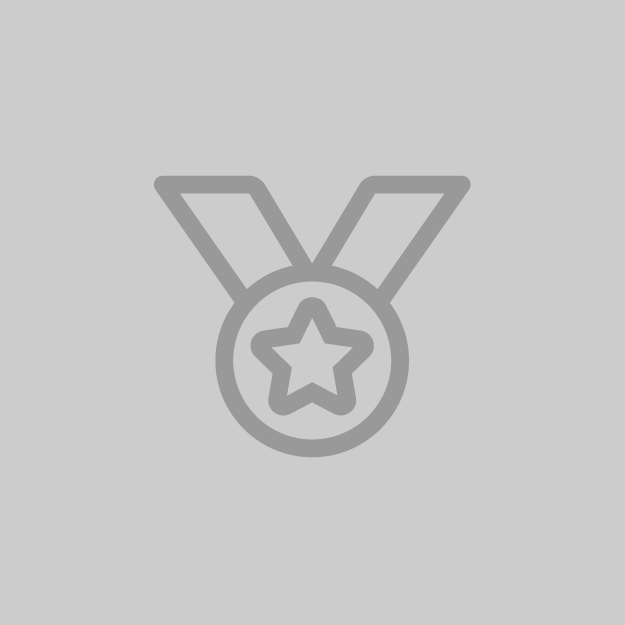 Michael Alsbury co-pilots Virgin Galactic's SpaceShipTwo as it breaks the sound barrier during its first powered flight. Image courtesy of Virgin Galactic.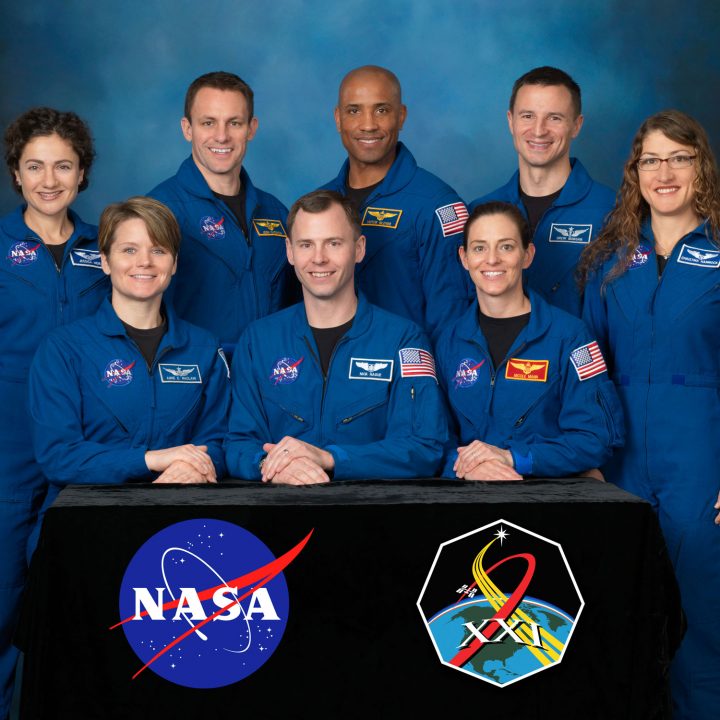 Alumnus and naval aviator Victor Glover (General Engineering '99) is named to NASA's 21st class of astronauts. He is selected while serving as a Legislative Fellow in the United States Senate. Image courtesy of NASA.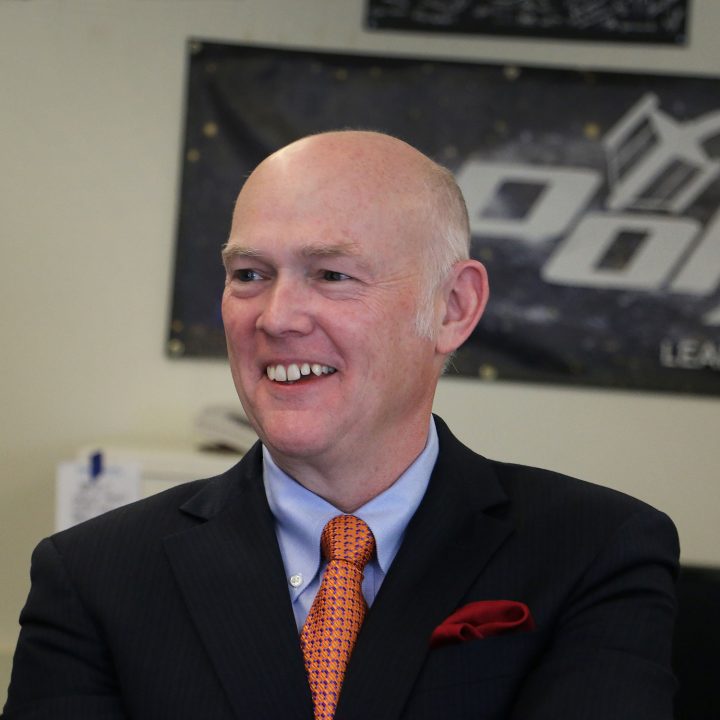 Salvatore "Tory" Bruno (Mechanical Engineering '85) becomes the CEO of United Launch Alliance.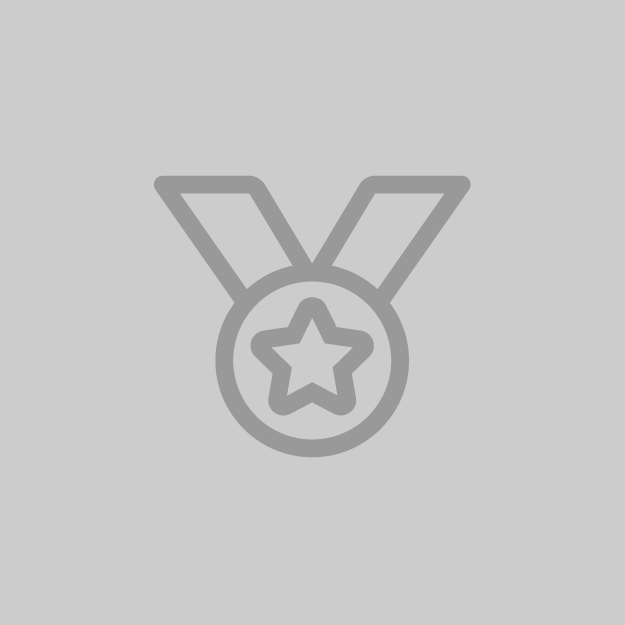 Michael Alsbury receives Northrop Grumman's President's Award for Innovation-for-Affordability Excellence. He tested nine crewed aircraft for Scaled Composites and accumulated more than 1,600 hours as a test pilot and engineer across 15 years.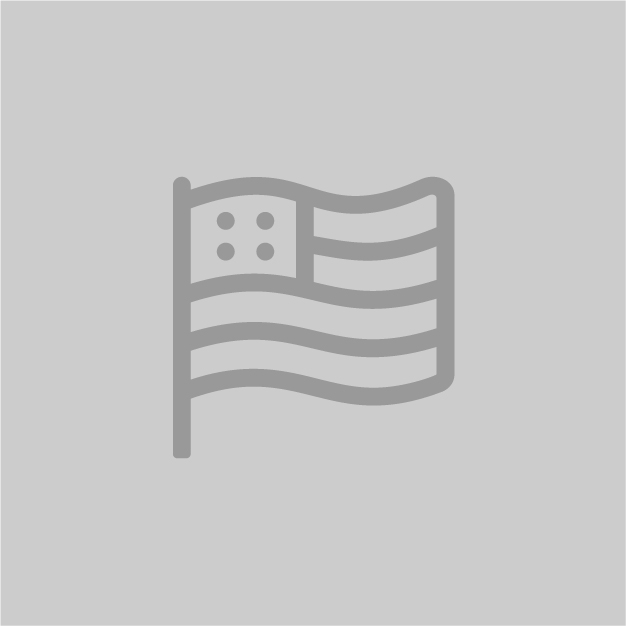 Alumni Peter Siebold and Michael Alsbury fly the experimental space plane Virgin Galactic SpaceShipTwo VSS Enterprise over the Mojave Desert. During flight, the aircraft broke up and crashed. Alsbury died in the accident; Siebold sustained injuries but was able to eject and parachute to the ground.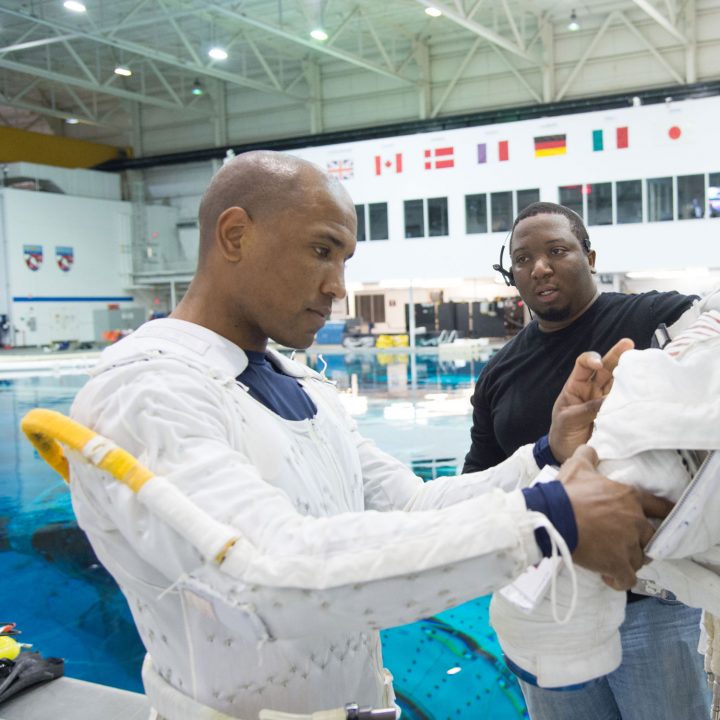 Victor Glover completes Astronaut Candidate Training, which includes instruction in International Space Station systems, spacewalks, robotics and physiological training. Image courtesy of NASA.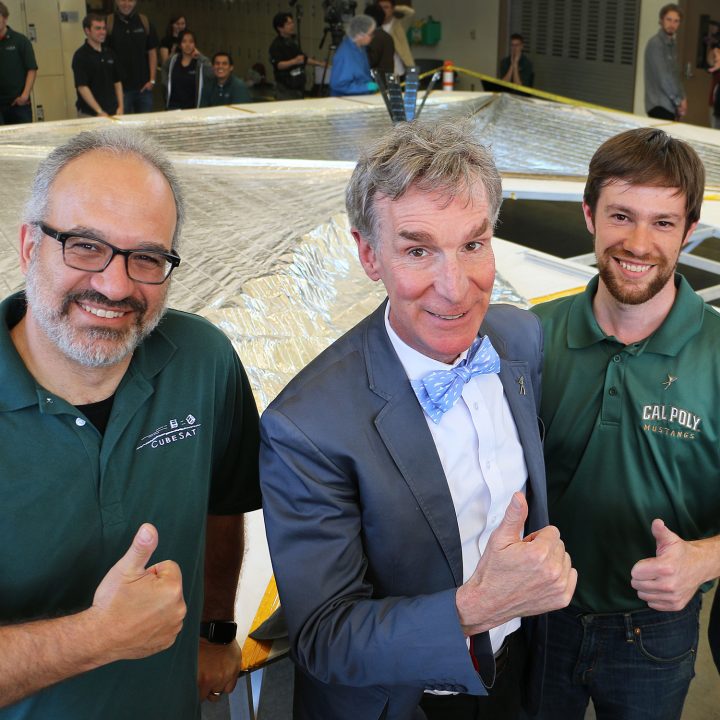 Bill Nye, CEO of the Planetary Society, visits Cal Poly to test deployment of the solar panels, antenna and 344-square-foot mylar sail aboard the miniature satellite LightSail 2. Students and faculty continue to play a key role in the testing and software of the publicly-funded LightSail project. Cal Poly plans to serve as one of two ground stations for the mission.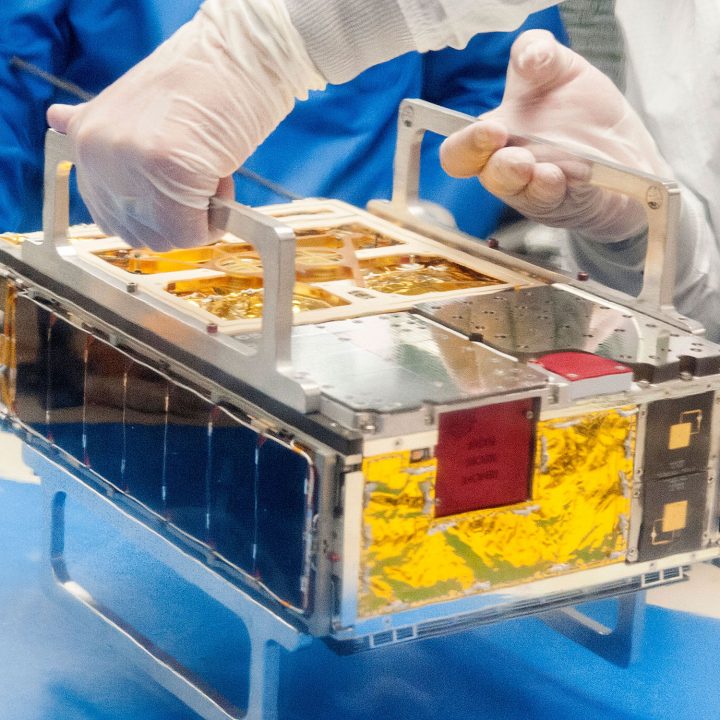 Cal Poly's CubeSat program prepares twin communications satellites named MarCO to launch from Vandenberg Air Force Base. The satellites begin their trek to Mars alongside the InSight lander, NASA's first effort devoted to understanding the interior structure of the Red Planet — and the first interplanetary mission to launch from the West Coast.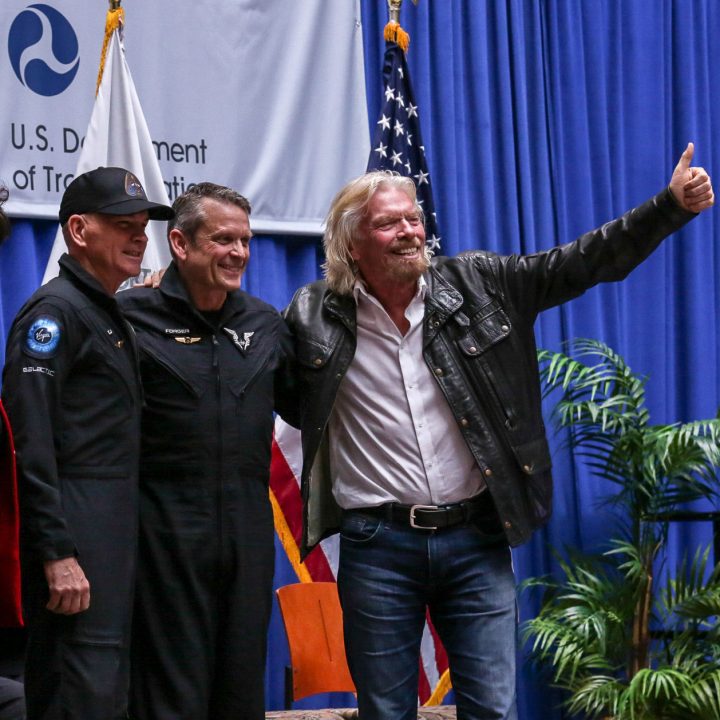 CJ Sturckow crosses the atmospheric boundary into space as a commercial pilot for Virgin Galactic at the helm of the VSS Unity over the Mojave Desert. He is among the first four people to earn the Federal Aviation Administration's commercial astronaut wings. Image courtesy of Virgin Galactic.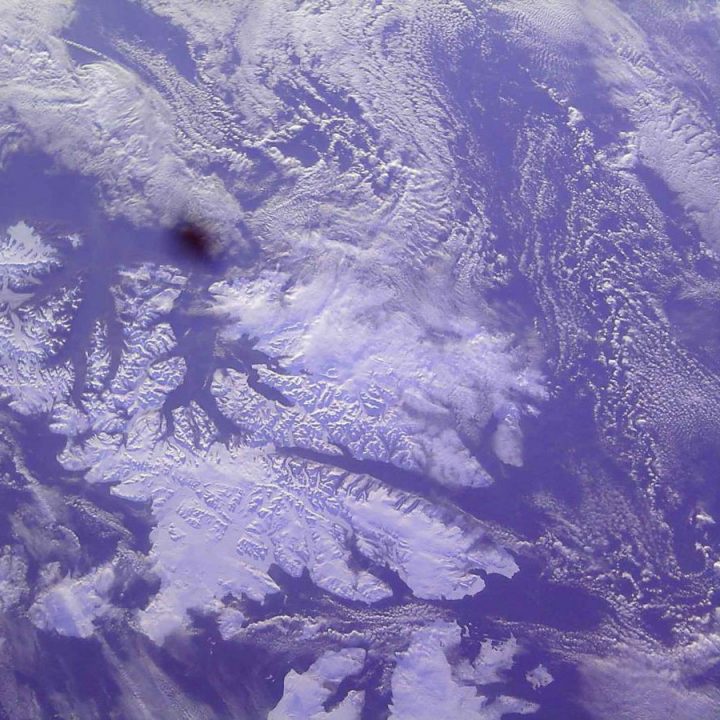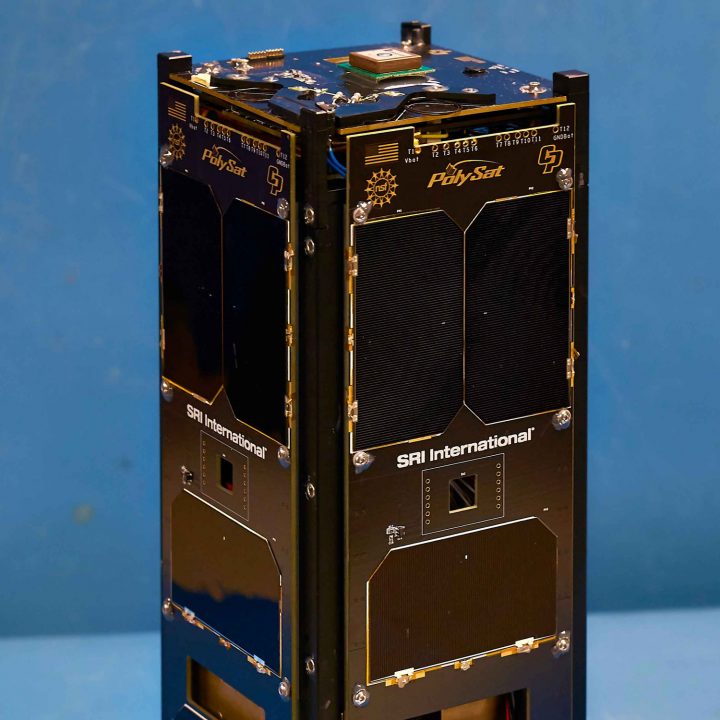 Cal Poly's 10th CubeSat mission launches from New Zealand to study radio wave interference in the ionosphere. The mission marks the first time NASA CubeSats had a dedicated ride to orbit with Rocket Lab's commercial launch vehicle.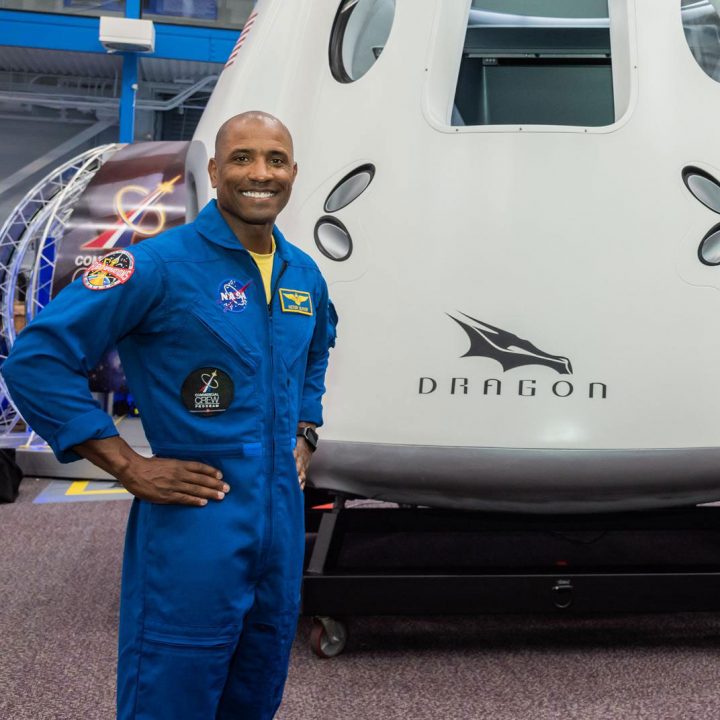 SpaceX announces that alumnus Victor Glover will pilot its Falcon 9 Crew-1 mission, the first of the commercial crew program aimed at taking astronauts to and from the ISS. Image courtesy of NASA.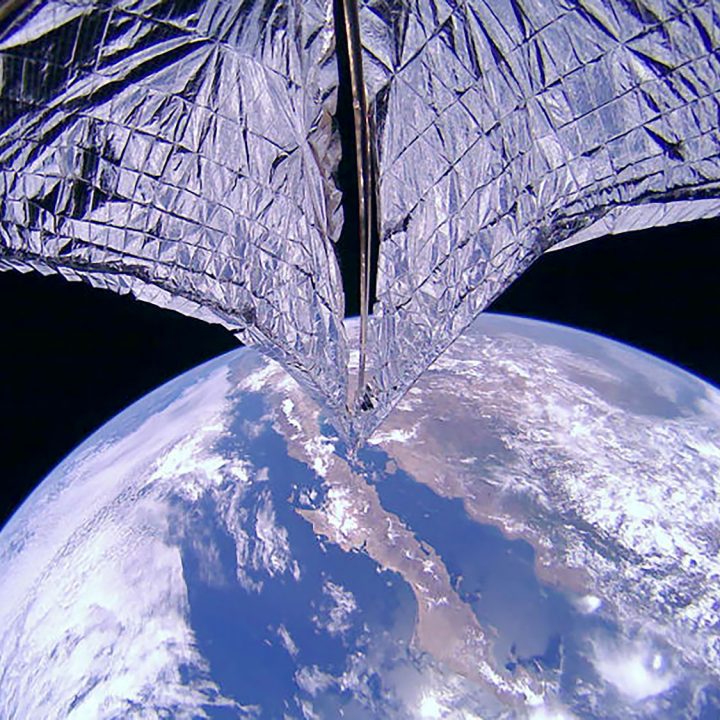 Cal Poly serves as a ground station supporting the Planetary Society's LightSail 2 as it officially unfurls its solar sails while orbiting Earth. The miniature satellite was prepared with student assistance at Cal Poly's College of Engineering. Bill Nye, the Planetary Society's CEO, connected with Cal Poly's team as the sail deployed above Earth. The project proved the light sail concept developed by Carl Sagan in the 1970s.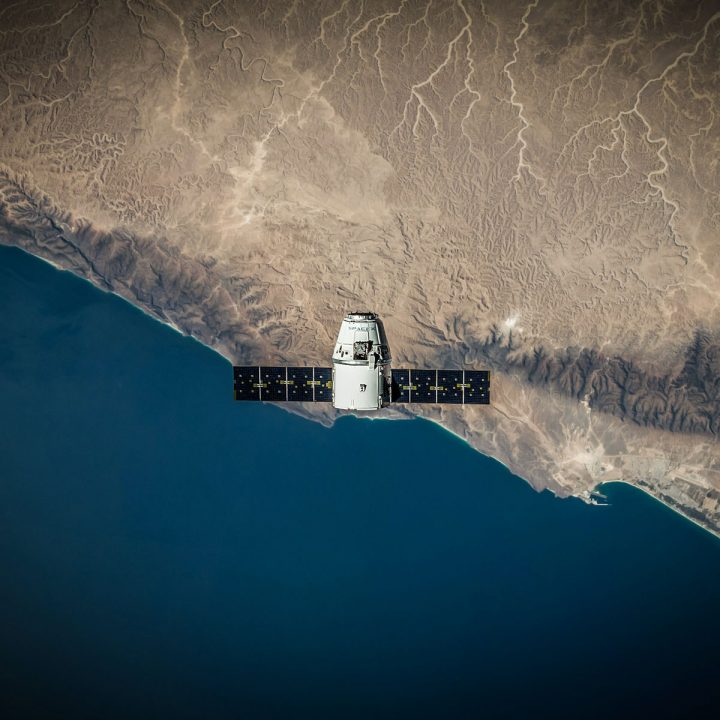 Cal Poly becomes the first university to ink an agreement to assist U.S. Strategic Command to monitor objects orbiting Earth. The accord formalizes a years-long partnership with Vandenberg-based 18th Space Control Squadron that catalogs and tracks more than 23,000 objects orbiting the planet.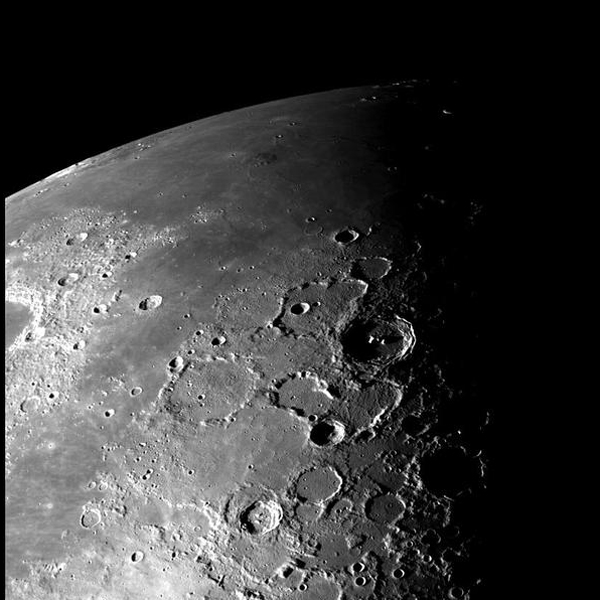 Cal Poly is among 10 universities teaming up with NASA to use small satellites for lunar exploration. NASA's Artemis lunar exploration program aims to return men and women astronauts to the moon by 2024. Image courtesy of NASA.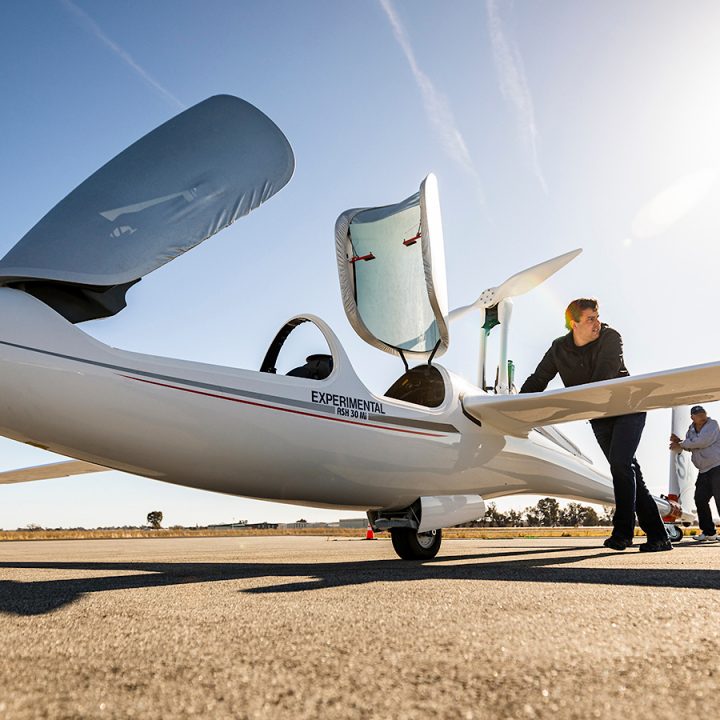 A sailplane designed by aerospace engineering professor Paulo Iscold breaks five U.S. soaring records for distance and speed. Iscold built the glider, which features a 93-foot wingspan, with students from Cal Poly's Akaflieg club.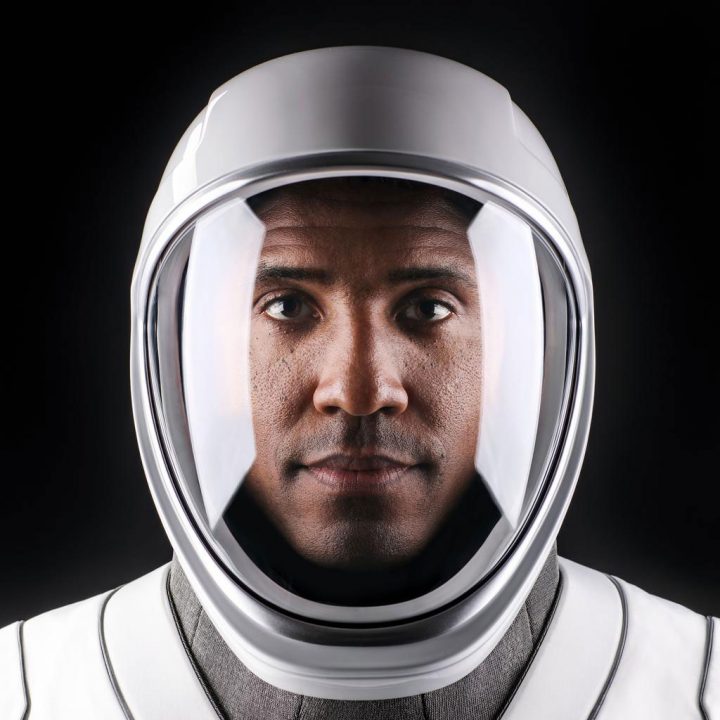 Alumnus Victor Glover  pilots the SpaceX Crew Dragon capsule "Resilience" in its first contracted, fully operational mission for NASA ahead of a six month stay aboard the International Space Station. He is the first Black astronaut to arrive at the space station for a long-term stay. He will serve as a crew member on the station's Expedition 64 and Expedition 65 missions.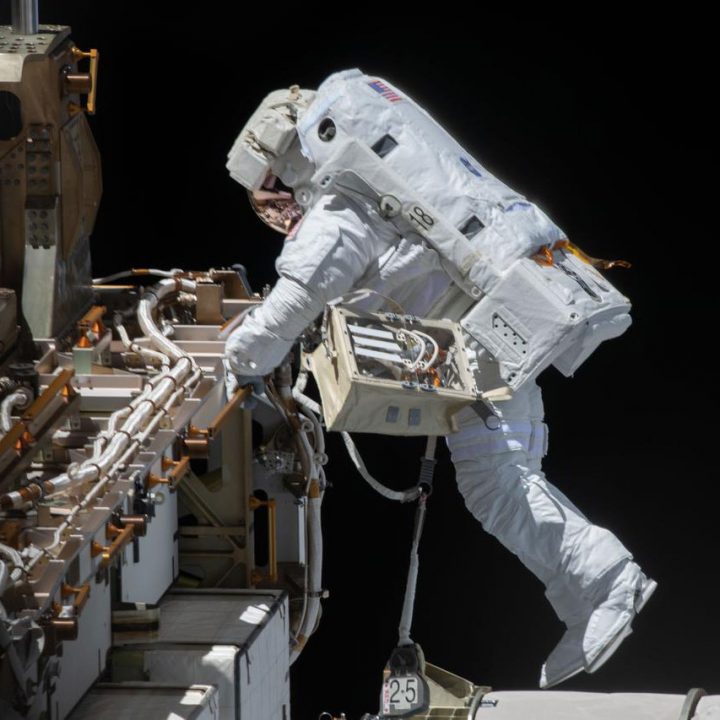 Astronaut Victor Glover completed two spacewalks outside the International Space Station. The walks installed a European science platform and completed a long series of battery replacements outside the station.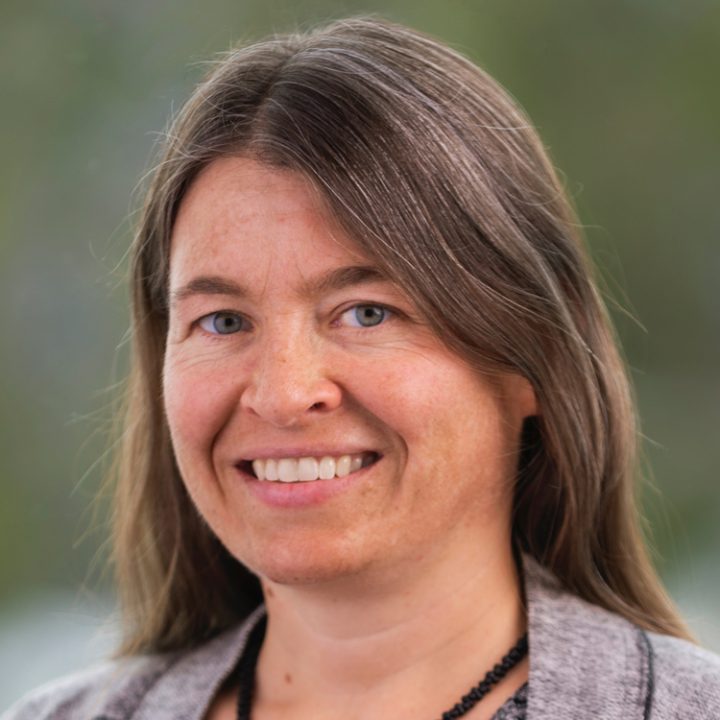 The James Webb Space Telescope blasts into space. Physics Professor Vardha Bennert is part of two research projects aboard the groundbreaking observatory. One of her team's first observations are scheduled to occur between October and December 2022.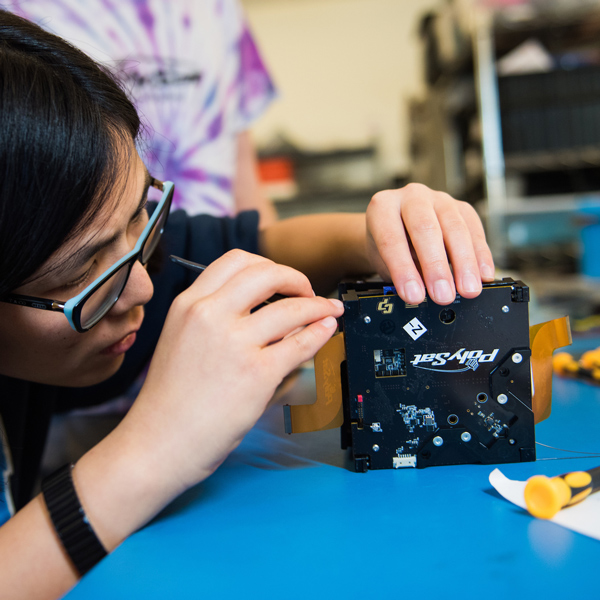 CubeSats, co-created at Cal Poly, are inducted into the Space Technology Hall of Fame in April 2022. Jordi Puig-Suari, a former Cal Poly aerospace engineering professor, and now-retired Stanford University professor Bob Twiggs created the CubeSat platform, a class of research spacecraft built to standard dimensions of 10 cm per side, as a teaching tool in 1999. Since then, the technology has substantially contributed to the expansion of space exploration and research worldwide.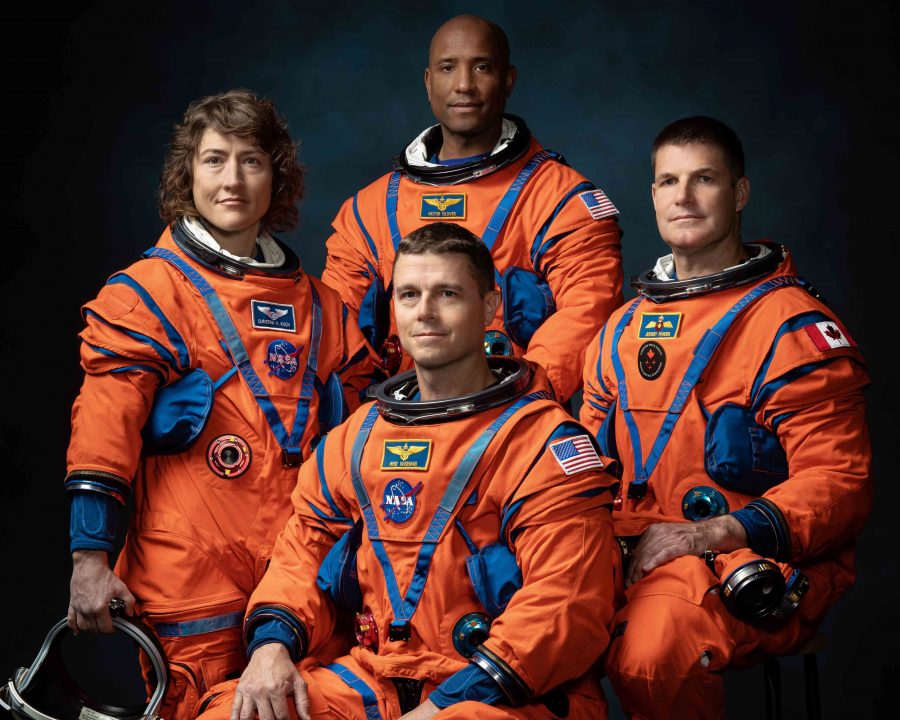 Alumnus and astronaut Victor Glover has been named the pilot of the crew that will travel around the moon on Artemis II, the first crewed mission on NASA's path to establishing a long-term lunar presence for science and exploration. The other crew members are Commander Reid Wiseman, Mission Specialist 1 Christina Hammock Koch, and Mission Specialist 2 Jeremy Hansen of Canada. The approximately 10-day Artemis II flight test will launch on the agency's powerful Space Launch System rocket, possibly late next year, to prove the Orion spacecraft's life-support systems and validate the capabilities and techniques needed for humans to live and work in deep space.