Alumni
Alumni Updates
News and notes from your friends and classmates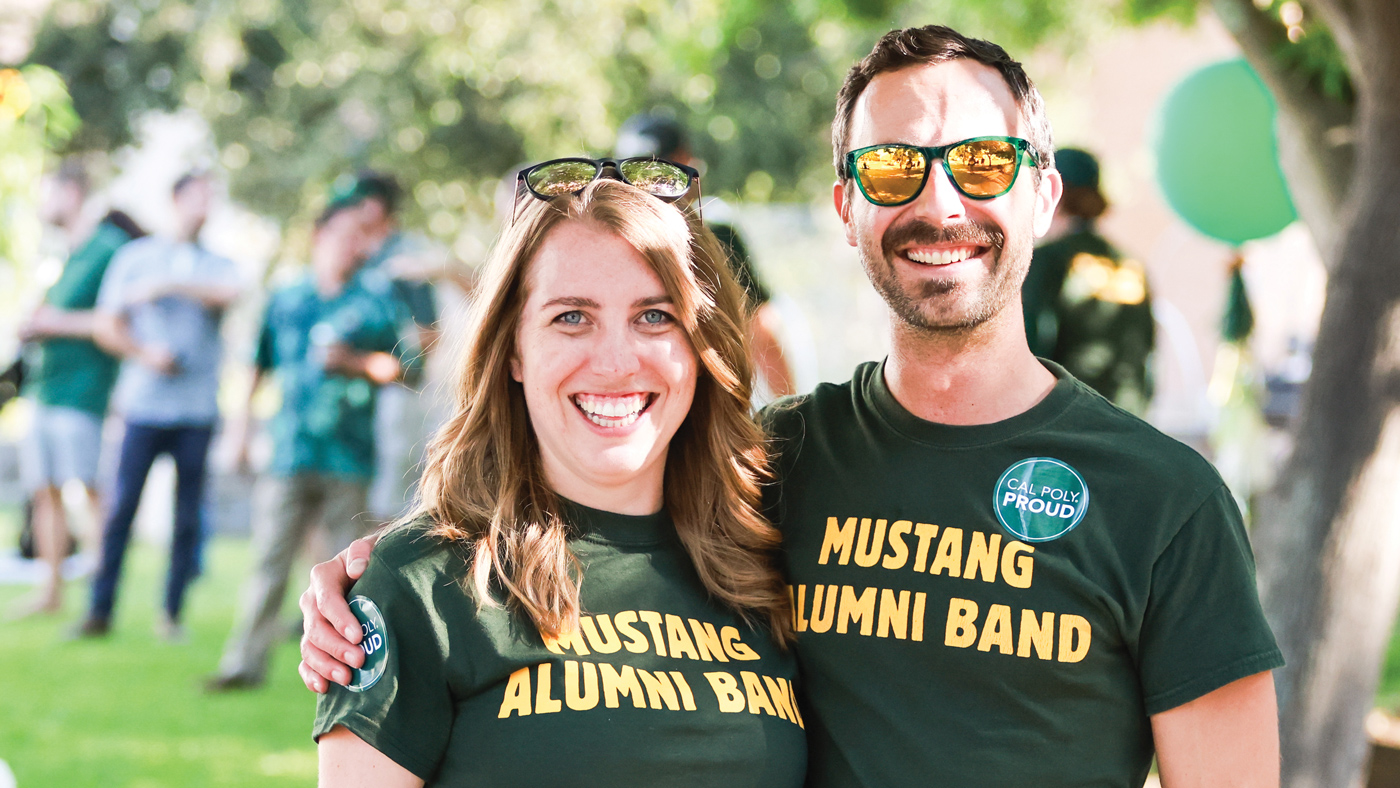 College of Architecture and Environmental Design
80s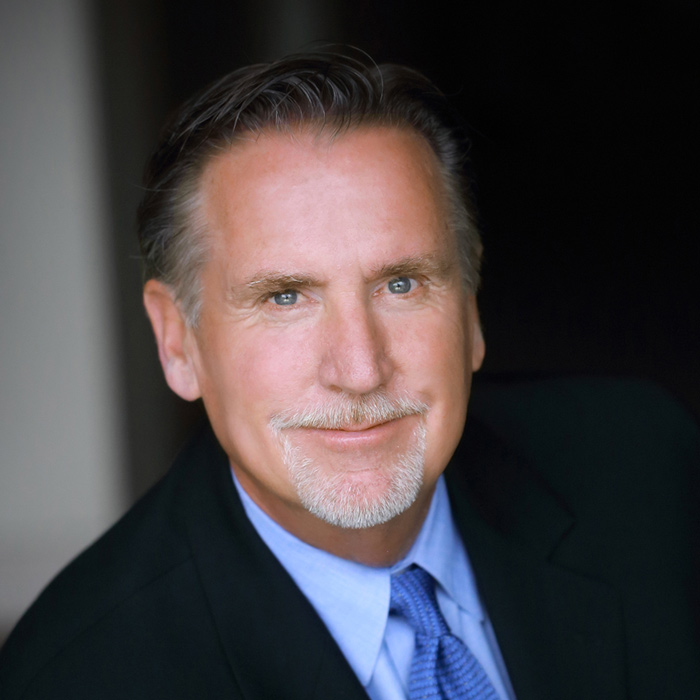 Kent Aden (Architecture '80) was inducted into the California Homebuilding Foundation Hall of Fame in June. Aden is a licensed architect, developer and president of HomeFed Communities, which is behind many of San Diego's master-planned communities. Aden lives on a ranch with his wife, Toni, where they operate Lonestar Ranch Animal Rescue.
90s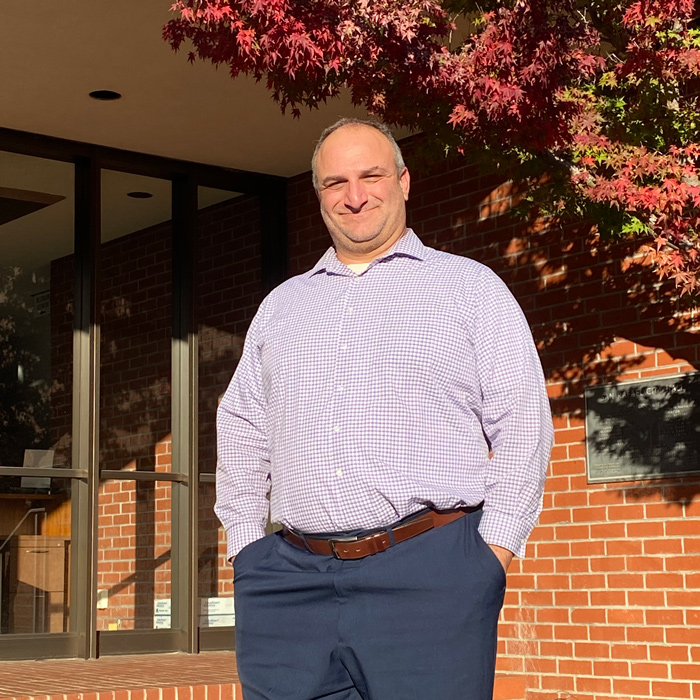 Raffi Boloyan (City and Regional Planning '97) was appointed community development director for the city of Dixon, CA. Boloyan will oversee the planning, building and economic development functions for the city, which has seen significant growth over the last two years. Boloyan previously served as a planner for the city of San Rafael for 20 years, in various roles.
00s
Blake Schatz (Architectural Engineering '07) opened his own engineering firm, providing structural engineering and waterproofing design services.
College of Science and Mathematics
60s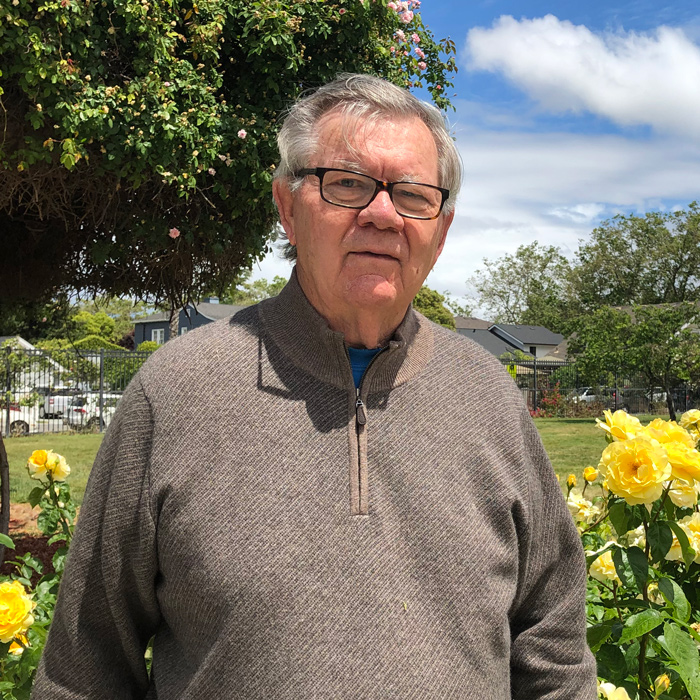 Lynn Dyche (Physical Education '60, M.A. Education '64) is a retired high school teacher, athletic director and physical education department chairman who has spent more than 70 years actively involved with wrestling activities. His career includes starting the CIF State Tournament in 1973 and organizing the California Wrestling Hall of Fame, where he worked as director beginning in 2004. He also served as the head official at the high school state tournament for 24 years and now is the head official of the National Junior College Championships. Dyche has been inducted into the National Wrestling Hall of Fame, the State Athletic Hall of Fame and the California Wrestling Hall of Fame.
80s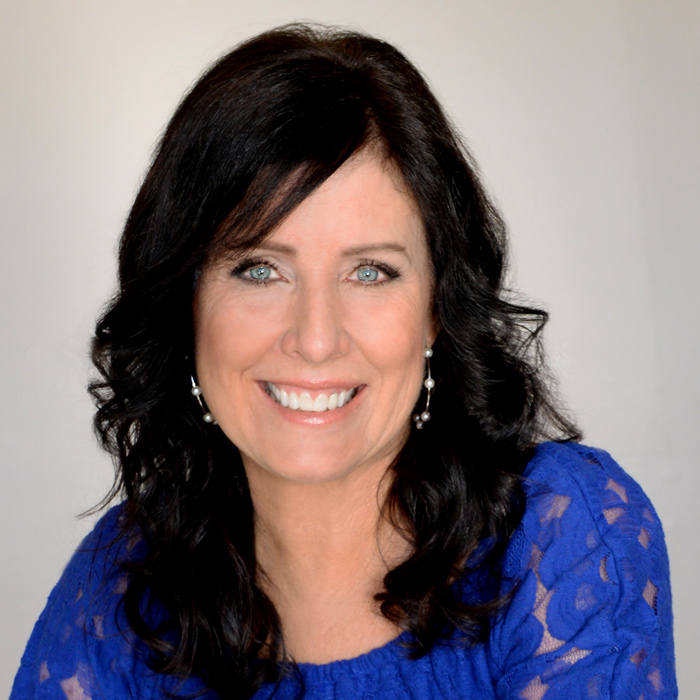 Therese Allison (Physical Education '84) is the author of self-help memoir "Playing for Keeps — How a 21st Century Businesswoman Beat the Boys." The book features lessons learned from her time in the insurance industry and even includes a story from her time in San Luis Obispo. She became financially independent at 38 years old and retired at 43 to spend time with her children.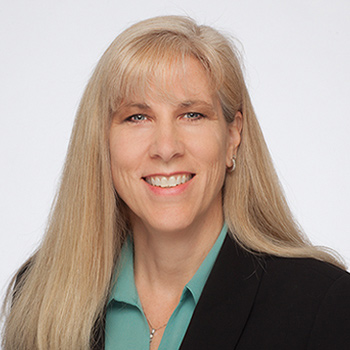 Melissa Thorme (Environmental and Systematic Biology '85) was selected as a 2021 Northern California Environmental Litigation Super Lawyer. She is a Partner at Downey Brand, a prominent law firm with offices in Sacramento, San Francisco, Stockton, and Reno. She was also one of several lawyers within Downey Brand to be named a top lawyer by Sacramento Magazine; being recognized for her work in environmental/water law.
10s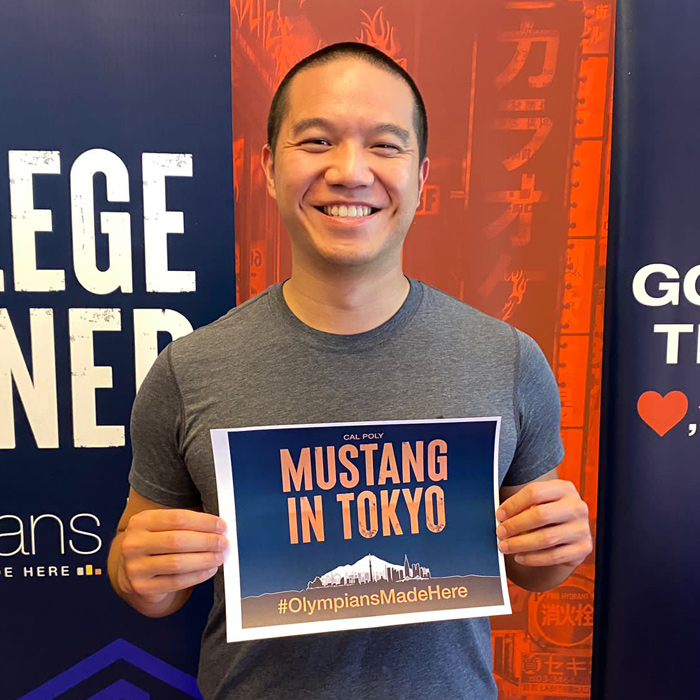 Nate Ngo (Mathematics '10) worked as a video and data analyst for the USA Olympic Men's Volleyball Team at the Tokyo Games. This marked his second Olympics with the team in the same role; the team won the bronze medal in Rio de Janeiro in 2016.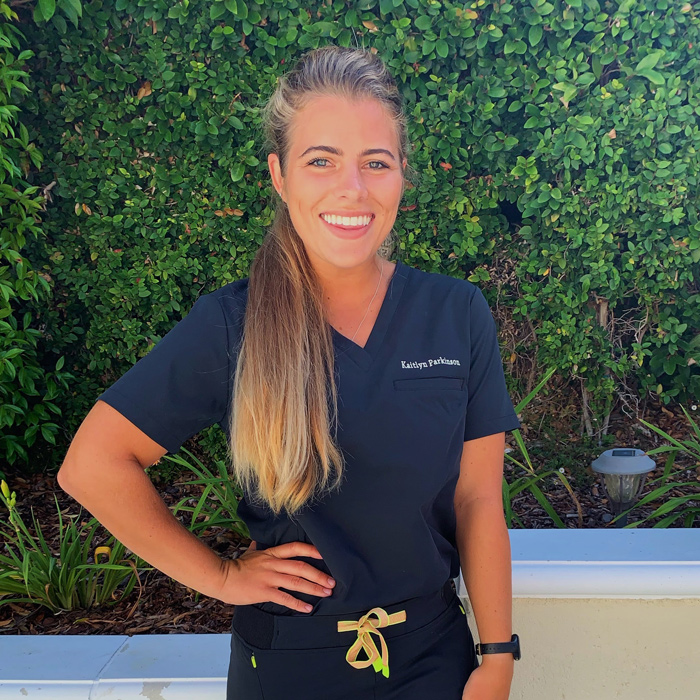 Katie Parkinson (Kinesiology '16) got her first job as a physician assistant at a local urgent care.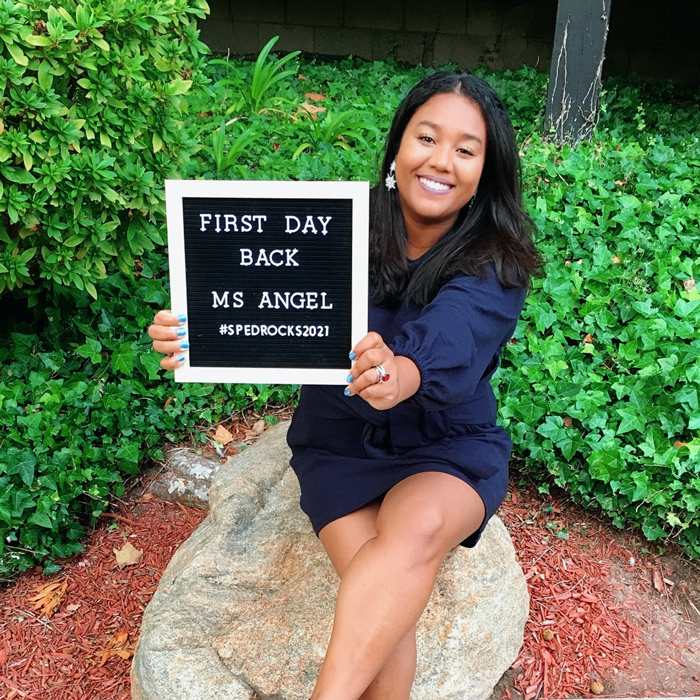 Angel Key (M.A. Education Leadership and Administration '17) was recently promoted with the city of Los Angeles, West Adams District, as a counselor and ADA/disability district coordinator. She is attending Loyola Marymount University to earn a master's degree in clinical psychology counseling. Key began her fifth year as a faculty member at West Los Angeles College. Key feels happy and proud, saying, "I wouldn't be here if it wasn't for my Cal Poly pathway."
Orfalea College of Business
80s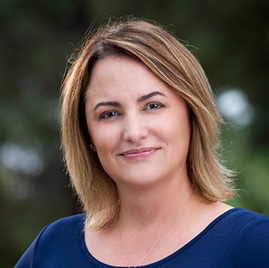 Rachelle Jeppson (Business Administration '89) was named chief financial officer for Lawrence Livermore National Laboratory, where she oversees the lab's $2.6 billion budget and leads a team of financial professionals covering accounting, budget and financial analysis. Jeppson previously served as the company's deputy CFO and controller. Her career also includes roles with Lawrence Berkeley National Laboratory and the University of California Office of the President.
00s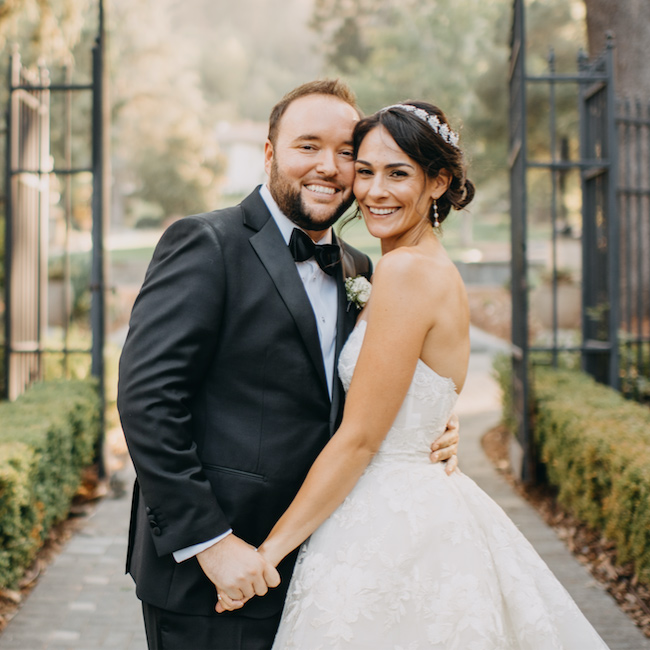 Joshua Burroughs (Business Administration '08) and Antonia Burroughs were married in September in San Jose followed by a reception in Saratoga, California. They live in San Jose with their two daughters.
10s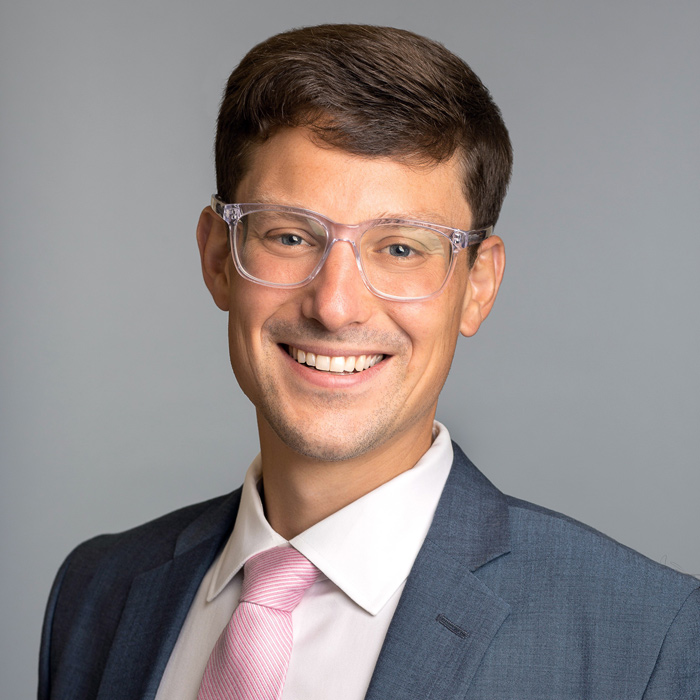 Scott Hoppe (Business Administration '10, M.S. Taxation '11) is the president of the CalCPA Education Foundation. Hoppe, a certified public accountant who also earned a doctorate in business administration from Golden Gate University, is founder and principal of Why Blu, a fully distributed accounting firm in San Francisco.
College of Liberal Arts
70s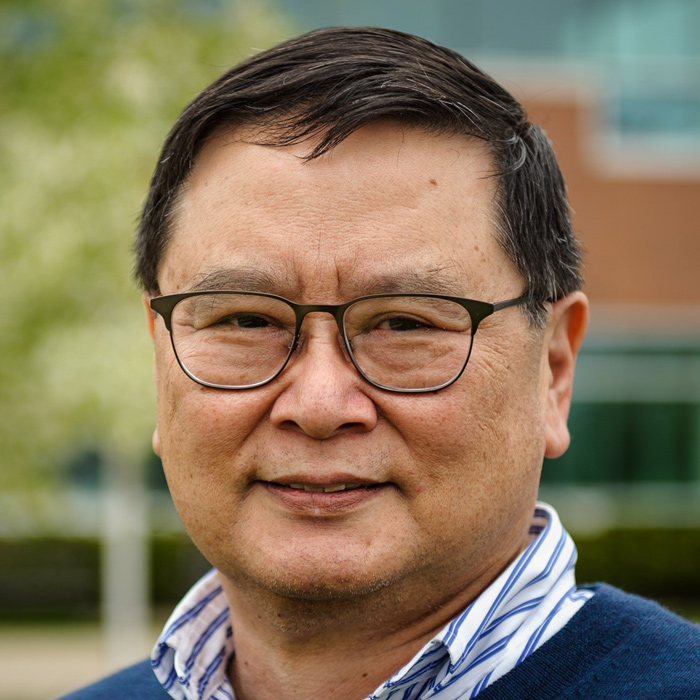 Paul Tokunaga (Journalism '73) recently retired from InterVarsity Christian Fellowship, where he worked for 48 years in a variety of leadership roles. "In truth, my career with InterVarsity had its start at Cal Poly, where I was involved with InterVarsity as a student leader," he said. "I couldn't have asked for a better career." Four years ago, he started a new company, MELD: Multi-Ethnic Leadership Development, providing executive coaching, strategic planning and impactful training to help organizations grow and sustain their racial diversity.
90s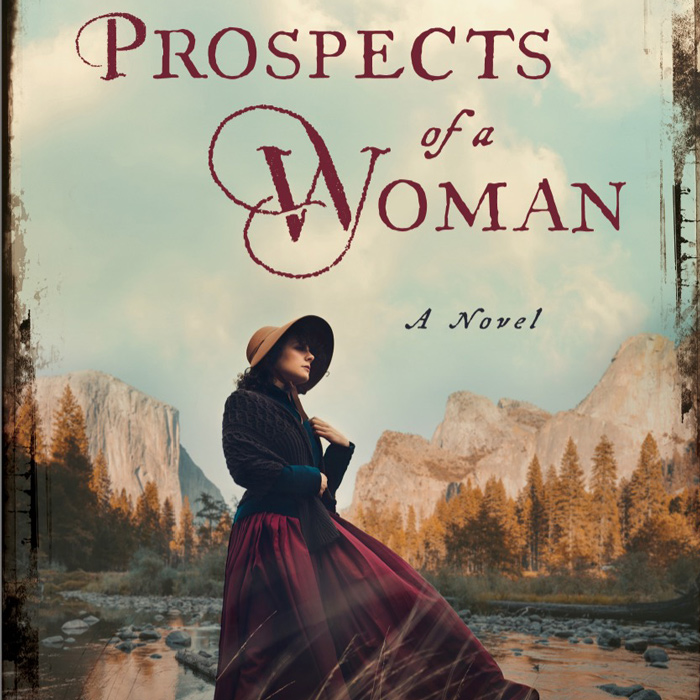 Wendy Voorsanger's (Journalism '90) debut historical novel, Prospects of a Woman (She Writes Press, Oct 2020), is a 10-time indie literary award winner, including: the IPPY Award for Regional Fiction, the Independent Press Award for Western Fiction, the International Book Award for Best New Fiction.
00s
Sean Martin (Journalism '04) is the senior editor of pgatour.com, leading the editorial coverage of the PGA Tour's website. This summer, he traveled to Tokyo to cover the men's golf competition at the Olympics. He and his wife, Abby, are parents to three young boys.
10s
Candice Custodio (Political Science '11) is a freelance chef in Paso Robles, working with various restaurants, vineyards, and private clients. She recently moved back to the Central Coast with her husband, Ruben (Graphic Communication '12), in August after purchasing their first home plus a 175 acreage. Ruben is a principal developer who works remotely.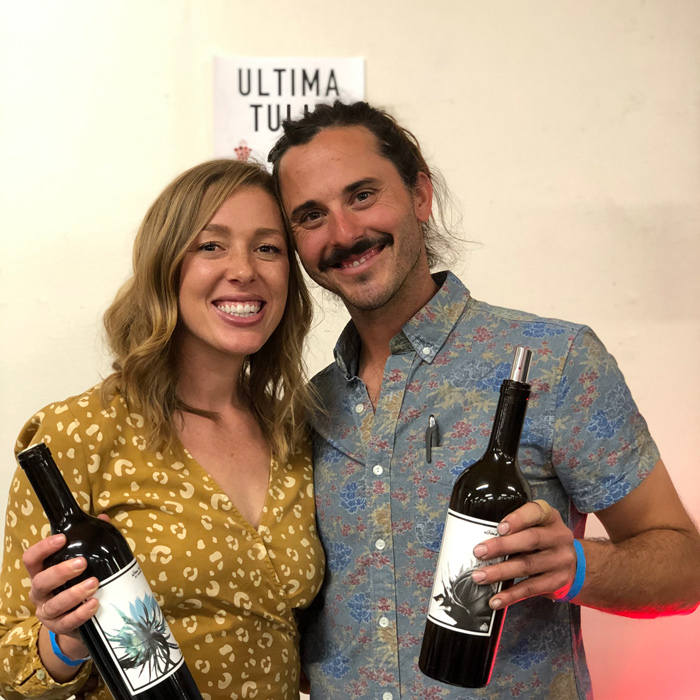 Cameron Stoffel (Graphic Communication '12) makes wines for his label, Ultima Tulie Wines, in Paso Robles. He began winemaking while studying at Cal Poly. His wife, Mallory Stoffel (Business Administration '12), works as an advisor in Orfalea College of Business. They live in Atascadero with their two boys.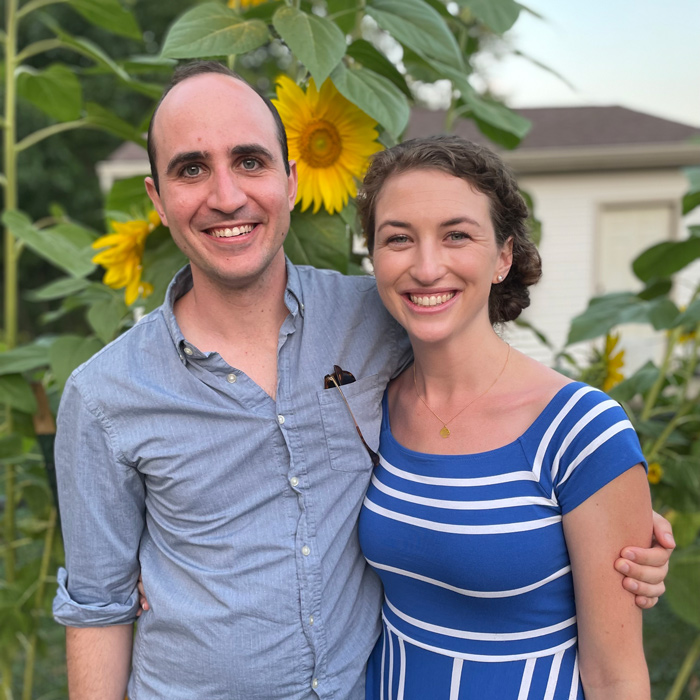 Sean McMinn (Journalism '14), former Mustang News editor, has accepted a position managing Politico's data and graphics team. After graduating, Sean and his wife, Nicole (Mechanical Engineering '14), moved to Washington, D.C., where she works as a biomedical engineer at the 3D Medical Applications Center at Walter Reed National Military Medical Center.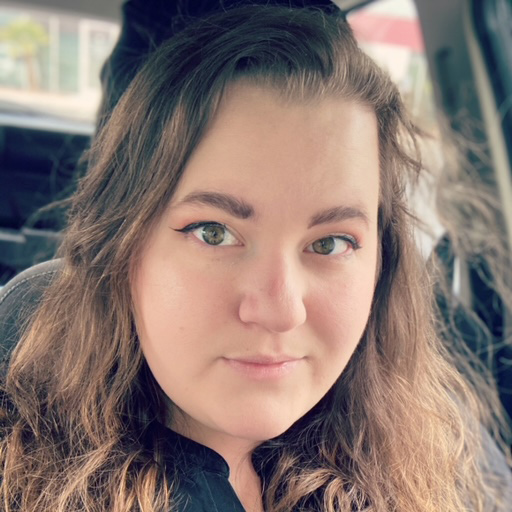 Sabrina Thompson (Journalism '19) has self-published two novels and currently works as an office manager and social media manager for Peak Services, a startup solar panel maintenance and turf maintenance company in Las Vegas.
College of Agriculture, Food and Environmental Sciences
50s
Robert McCabe (Agricultural Engineering '52) served more than three years in the Navy after graduation, then went to work for Aerojet General in 1956. He was the test program manager for the testing of the Titan I, II, III, Gemini, and Apollo engines. He says, "You might say Cal Poly paved the way back then of pioneering space and leading to the Cal Poly space program as it is now. Go Mustangs!"
80s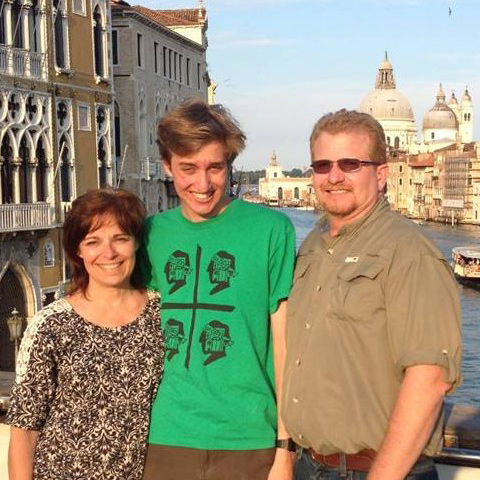 Frank Marinelli (Ornamental Horticulture '83, M.S. Agriculture '85) has officially "gone fish'n," retiring in June after teaching agriculture for 38 years with the Tulare Joint Union High School District. Frank is a past president of the California Agriculture Teachers' Association and a recipient of the Teacher of Excellence award.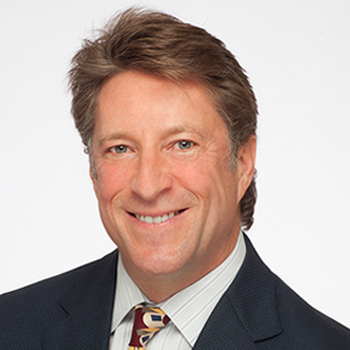 Stan Van Vleck (Agricultural Business '88) was selected as a 2021 Northern California Government Relations Super Lawyer. He is a Partner at Downey Brand, a prominent law firm with offices in Sacramento, San Francisco, Stockton, and Reno. Van Vleck was also one of several lawyers within Downey Brand to be named a top lawyer by Sacramento Magazine; he was recognized for his work in governmental and legislative affairs.
90s
Gilbert Bourgouin (Dairy Science '91) moved to Illinois from California three years ago and now lives on eight acres next to corn fields, soybeans and lots of nature. He is a plant manager of Savencia Cheese in Lena, Illinois, his latest role in his 25 years with Savencia. Bourgouin is also an English language learner teacher for Winnebago County, Illinois, serving two schools and many young students. He enjoys watching his three children start their careers after earning their college degrees.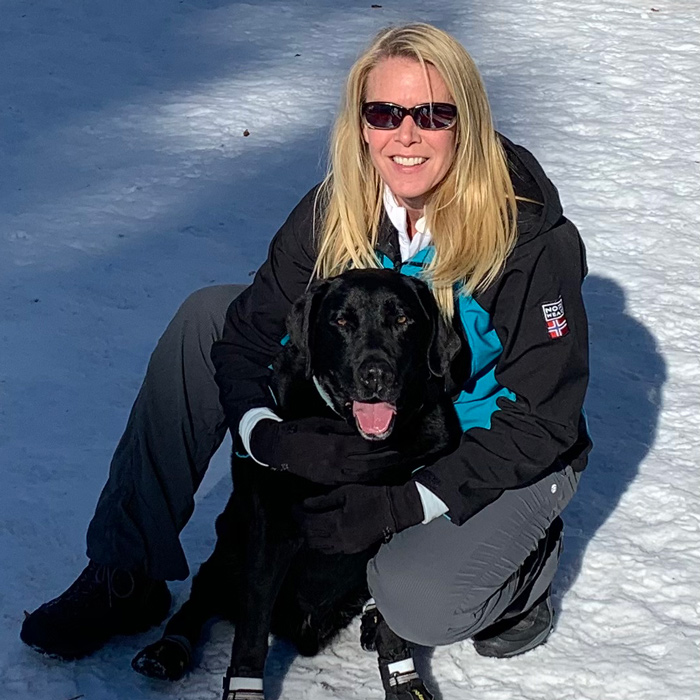 Kris Mitchell (Ornamental Horticulture '95) has held a variety of roles in the landscape maintenance industry since graduating 26 years ago. Mitchell passed the pest control advisor exam in 2008 and secured a job as landscape specialist for Caltrans at the San Luis Obispo headquarters office, overseeing five counties. Soon afterward, she achieved her arborist certification as well. In March of 2020, she was promoted to coordinator in the statewide vegetation/tree program.
00s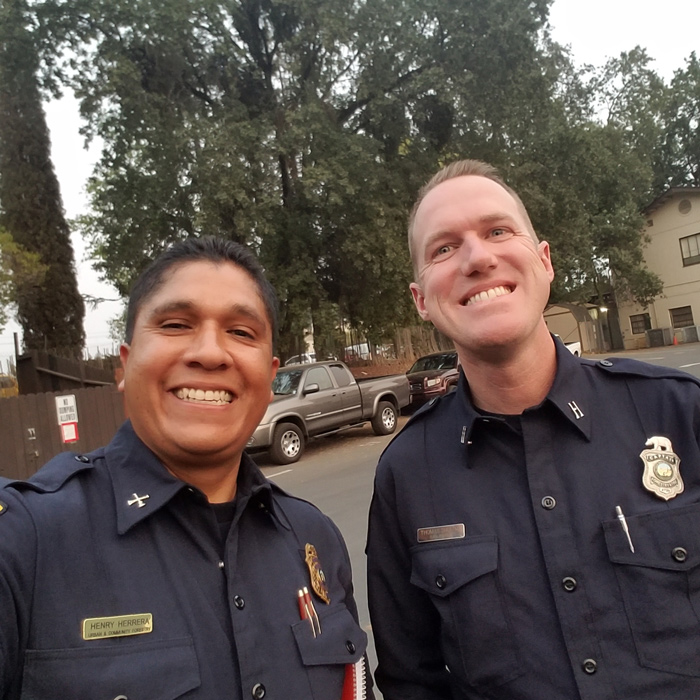 Henry Herrera (Forestry and Natural Resources '05), CAL FIRE's regional urban forester in Los Angeles and Ventura counties, and Thomas Shoots (Forestry and Natural Resources '07), CAL FIRE San Diego Unit's public information officer, helped fight the Caldor Fire as public information officers. The Caldor Fire was one of the largest in 2021, burning more than 220,000 acres, destroying thousands of structures, and threatening South Lake Tahoe. Herrera says, "It's always great to reunite with college buddies on fire assignments. You never know who you'll run into when responding to a fire or another incident."
10s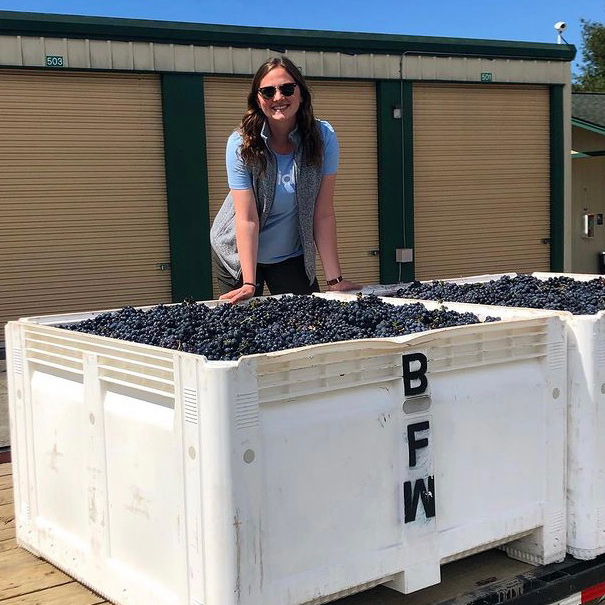 Anna Bassett (Food Science '13) began her career in winemaking after graduation and recently launched her own wine brand, Bonifacia Wines. As the owner and winemaker, Bassett crafts her wines with minimal intervention in the cellar, focuses on sustainable viticulture, and sources her grapes from family-owned vineyards. She bottled her first release of three wines in June 2021. Bassett is a third-generation Cal Poly alumna.
College of Engineering
70s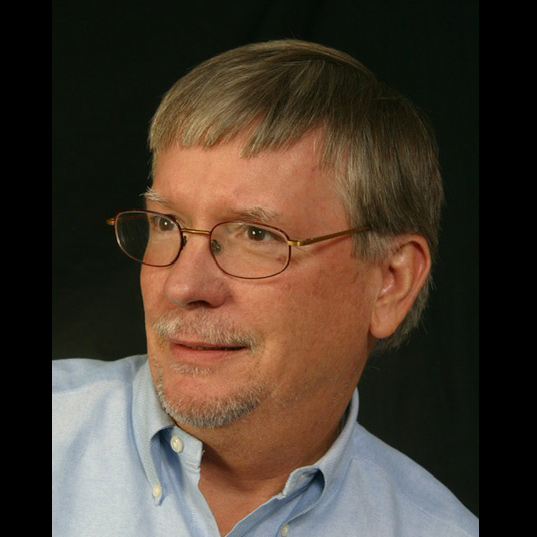 Robert Rummel (Aerospace Engineering '70, MBA '73) retired ten years ago and reports that he and his wife are enjoying "the good life" with grandchildren and good health. Rummel previously worked with Pratt & Whitney Aircraft, evaluating engines in the Boeing 747. He later pursued a career in business operations consulting with IBM. Rummel used his career experiences as inspiration and some creative license to write a novel, "Company Secrets," by Bobby Leonard (his pen name) on Amazon.com.
80s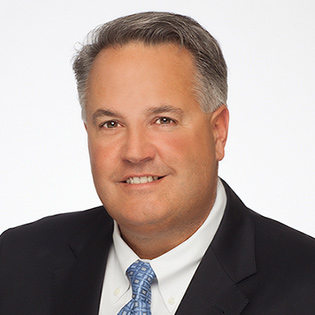 Michael Thomas (Mechanical Engineering '89) was recently named a top lawyer in intellectual property (IP) and IP litigation by Sacramento Magazine. He is a partner at Downey Brand, a prominent law firm with offices in Sacramento, San Francisco, Stockton, and Reno.
90s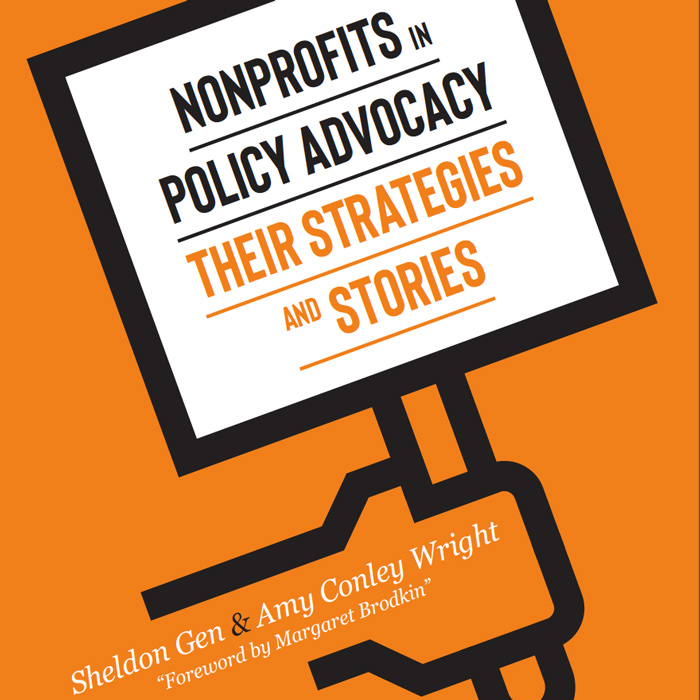 Sheldon Gen (Civil Engineering '90) published the book, Nonprofits in Policy Advocacy: Their Strategies and Stories. The book details distinct strategies of nonprofits engaged in policy advocacy, and illustrates their implementation through dozens of campaigns in the areas of civil rights, criminal justice, education, energy, environment, public health, public infrastructure, and youth.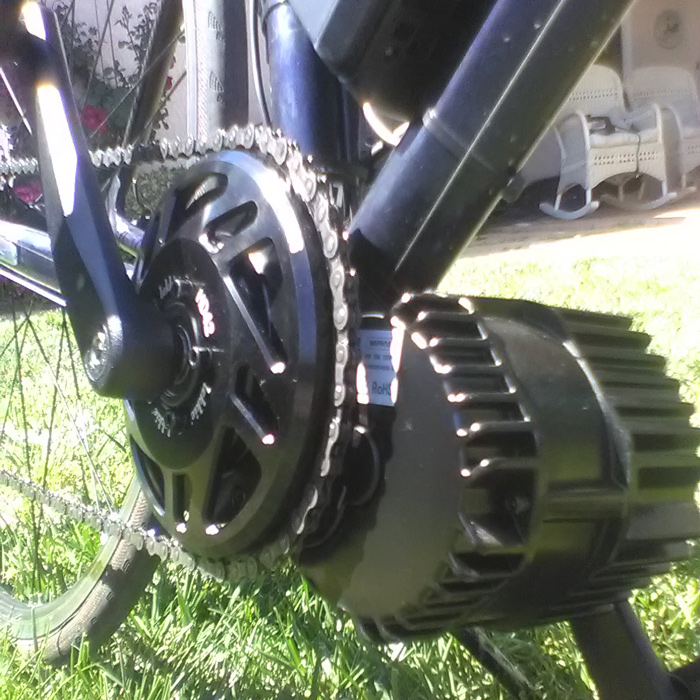 Mike Stenstrom (Engineering Technology '93) started a small business converting older bicycles to electric with kits, called MakeYourBikeElectric.com.
00s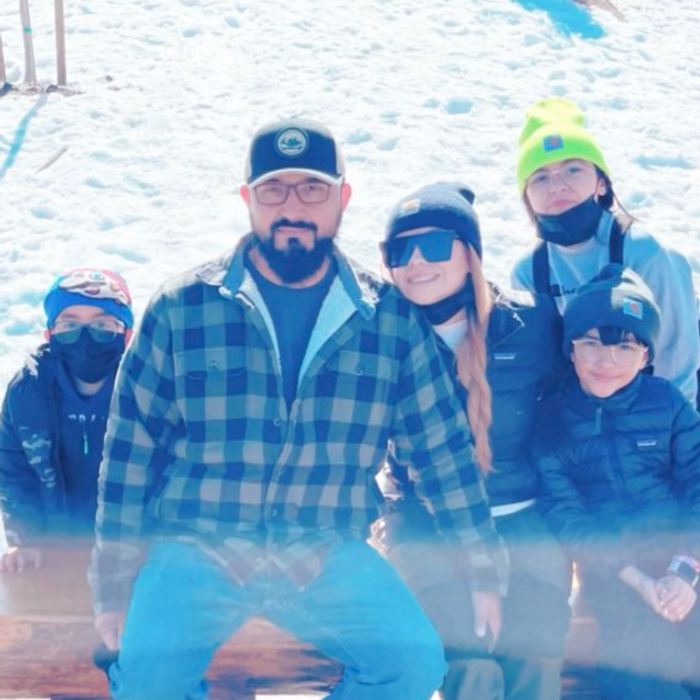 Eric Hernandez (Mechanical Engineering '06) accepted the position of assistant operations officer for Naval Facilities Engineering Command Engineering and Expeditionary Warfare Center. He supports the business lines in planning and executing work globally, including the Japan region, Hawaii, Marianas's region, and the southwest and northwest quadrants of the country. He previously worked on petroleum oil and lubricants systems aboard Naval Base Ventura County in Port Hueneme. He also served as a subject matter expert on energy management and programs. Hernandez is excited to celebrate his 14th wedding anniversary with his wife, Ruby, this year along with their three children. Hernandez and his siblings are the first in his family to attain a bachelor's degree, including Bernardo (Civil Engineering '07) and Blanca (Business, '11). Eric says, "We are very grateful for the high-quality education received at Cal Poly, San Luis Obispo. Go Mustangs!"
10s
Kevin Galang (Biomedical Engineering '13, M.S. Biomedical Engineering '13) has worked as a software sales engineer since he graduated. He recently obtained a job as a senior technical specialist in manufacturing for Microsoft and is moving to the Denver, Colorado, area later this year.
Chris Barta (Aerospace Engineering '19) is a satellite assembly and integration engineer at General Atomics in Denver, Colorado, who gets to work with his hands inside a satellite almost every day. He recently enrolled at the International Space University for graduate school in Strasbourg, France, to pursue a Master of Space Studies degree. Barta says, "I honestly would not have made it this far without Cal Poly's Learn by Doing philosophy!"
20s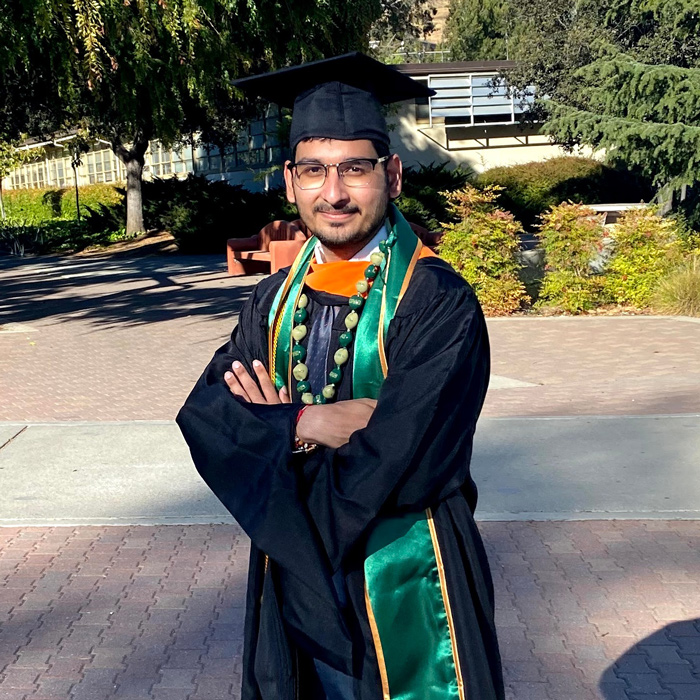 Anjaneya Teja Sarma Kalvakolanu (M.S. Computer Science '21) received an offer from ADP as an application developer in machine learning.