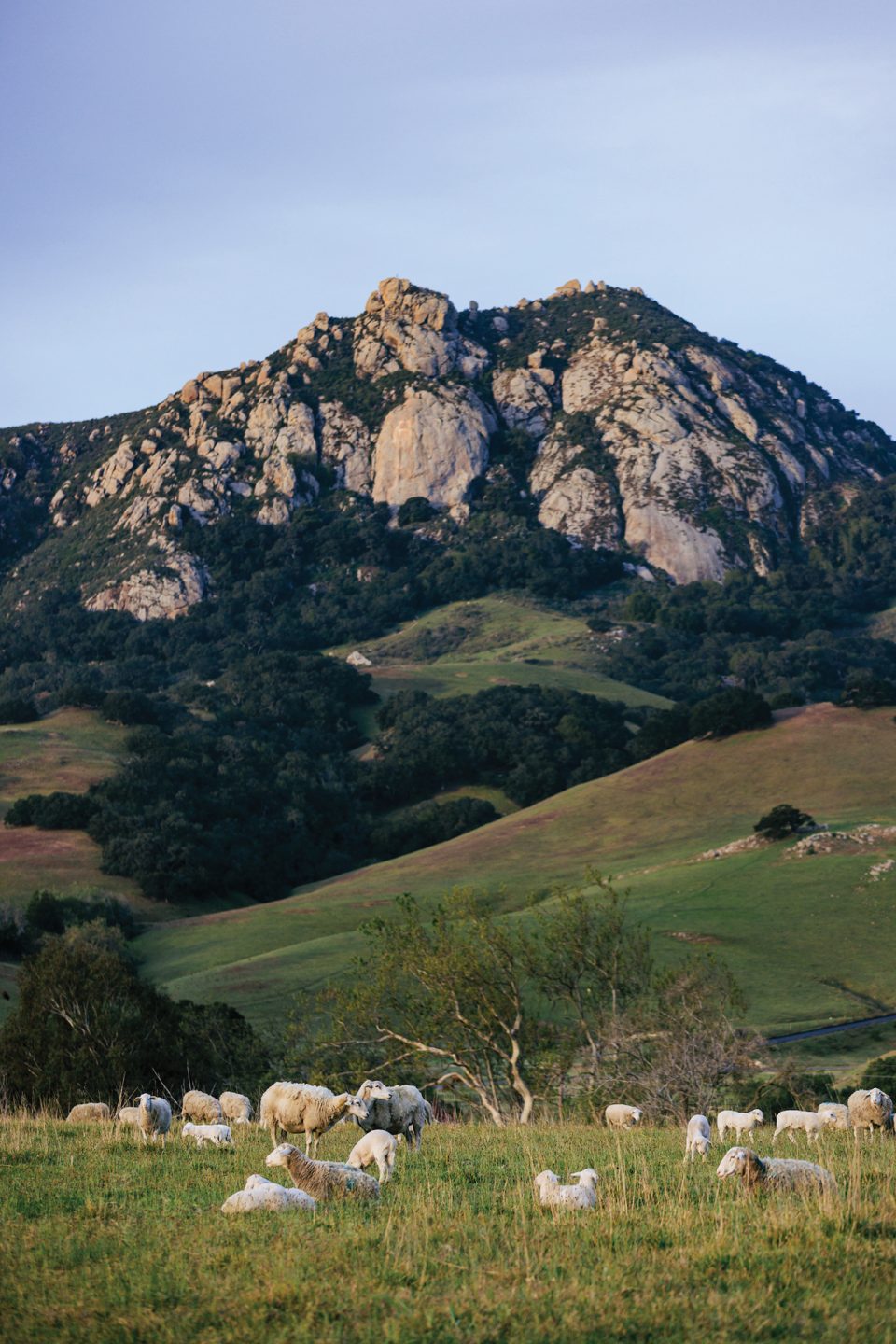 Cal Poly's Other P
Dive into University Archives to find out about another alphabetical tribute to Cal Poly on Bishop Peak.
Cal Poly is situated in a coastal valley surrounded by the iconic peaks and rolling hills of the Central Coast. One of the university's landmarks, the iconic Cal Poly P on the hillside behind campus, has been a part of the community's landscape for more than a century. But have you noticed the faint remnants of the other hillside P across the valley on Bishop Peak?
Walter Lumley arrived at Cal Poly as a student in 1920 at the age of 14. The lime block P on the hillside above the school had recently been completed by fellow students, and Lumley envisioned an idea of painting a facing block P on Bishop Peak, 1,500 feet above campus.
In 1925, Lumley set out to create the P that he envisioned. On a Saturday afternoon, he and three other students loaded a truck with rope, a bucket of white lead paint and a 4-inch paintbrush and headed for Bishop Peak. After an arduous trip up to the summit, the students rigged a system to lower Lumley down the face of the rock. Dangling with a one-gallon bucket, Lumley completed the stem, or the straight part of the P. Having used all the paint they brought that day, they returned to campus.
Lumley spent the night puzzling about how to paint the curved part of the P. By morning, he made a plan. Joined by students who noticed his progress through binoculars the day before, Lumley returned to the rock face with 10 gallons of paint. He asked a fellow student below him to shout directions using a megaphone: "Walt, start the curve!"
Except for catching a bad cold from wind exposure, Lumley finished the P without incident — although at one point he looked up from his work to notice that none of his companions seemed to be holding the rope.
"I crawled back up and they had tied it to a little old bush," he wrote in his account of the project. "I asked them if they were trying to tell me something."
At one point Lumley looked up from his work to notice that none of his companions seemed to be holding the rope.
With the aid of several repaintings over the decades since, Cal Poly's other P is still visible on the bare rock face that modern Central Coast rock climbers call P-Wall. While paint may fade over the years, you can still read Lumley's firsthand story of the Bishop Peak P —and many other moments of Cal Poly history — in Kennedy Library's Online Archive.
Have a question about Cal Poly history? Email us at [email protected].