The Sky is the Limit
Editor Larry Peña on the strength of Learn by Doing.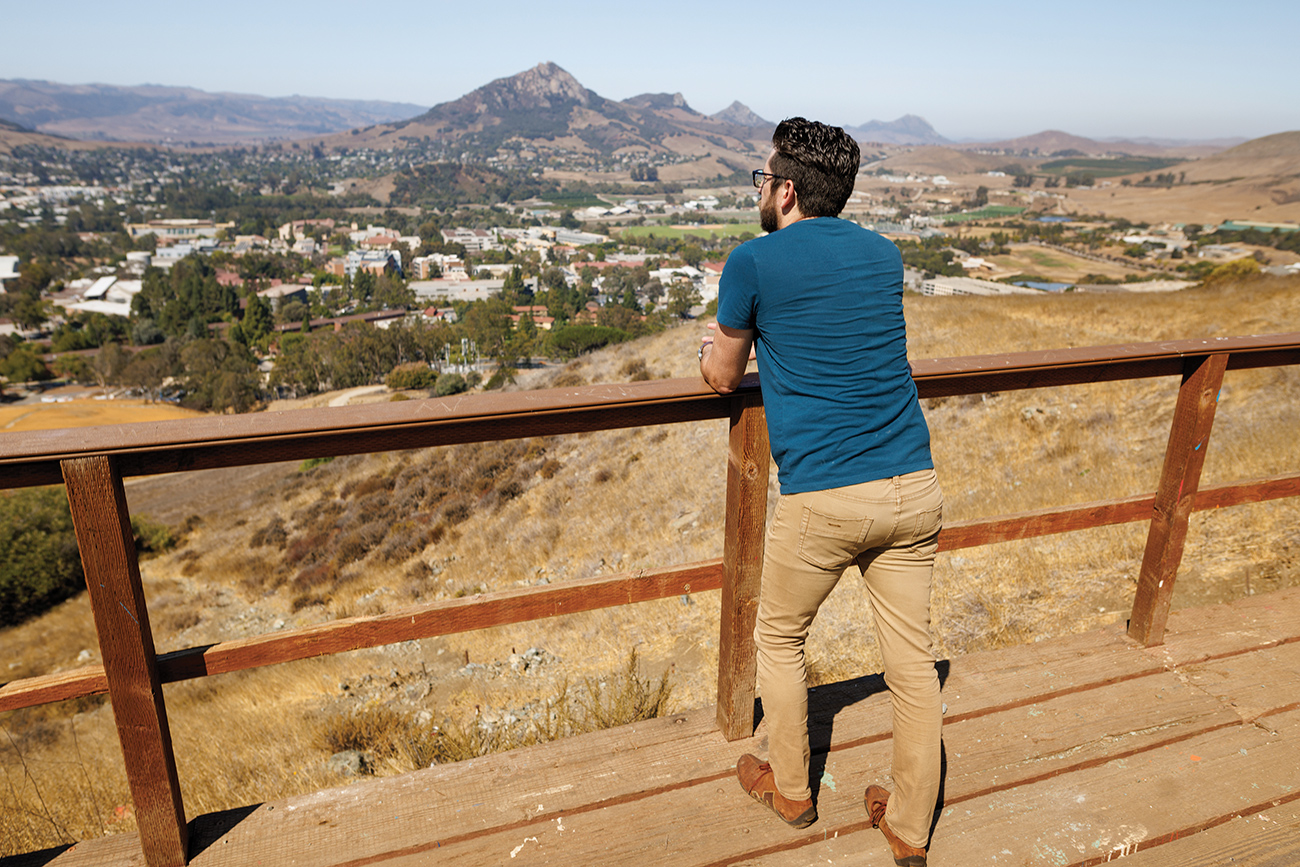 For decades of my life, John Madden was everywhere. I grew up hearing his voice on TV, whether calling a game or on one of his many ubiquitous and often hilarious  commercials. I was delighted to see him play himself on screen in the underrated football movie "The Replacements." His cultural impact was huge.
It wasn't until I got to know his family and write about his life that I fully understood all the twists and turns that led him to international fame. The values that guided him must have been shaped by his Learn by Doing experience at Cal Poly: adaptability, resilience and the ability to figure things out as you go.
I've been working on this magazine for seven years, and I'm still continuously blown away when I see how far a Cal Poly education can take you. Some of my favorite moments on the job have been the conversations I've had with alumni who do amazing things and tell me about everything they learned here that made those achievements possible.
Over the years, I've traveled into space with astronaut Victor Glover. I've seen the future of sustainable housing with Charles Durrett. I've watched SLO Mayor Erica Stewart face the challenges of leading a complex community. I've interviewed thought leaders and game-changers in education, food and wine, science and technology, environmental protection, entertainment and dozens of other essential areas across California and around the world.
And don't even get me started on my joy at seeing childhood hero Weird Al Yankovic debut his absolutely ridiculous new biopic. To think it all started here!
It seems like the sky is the limit for people who spend their formative years practicing the principle of Learn by Doing. I can't wait to see who I'll get to talk to next.
Larry Peña, Editor