The Golden Age of Cal Poly Concerts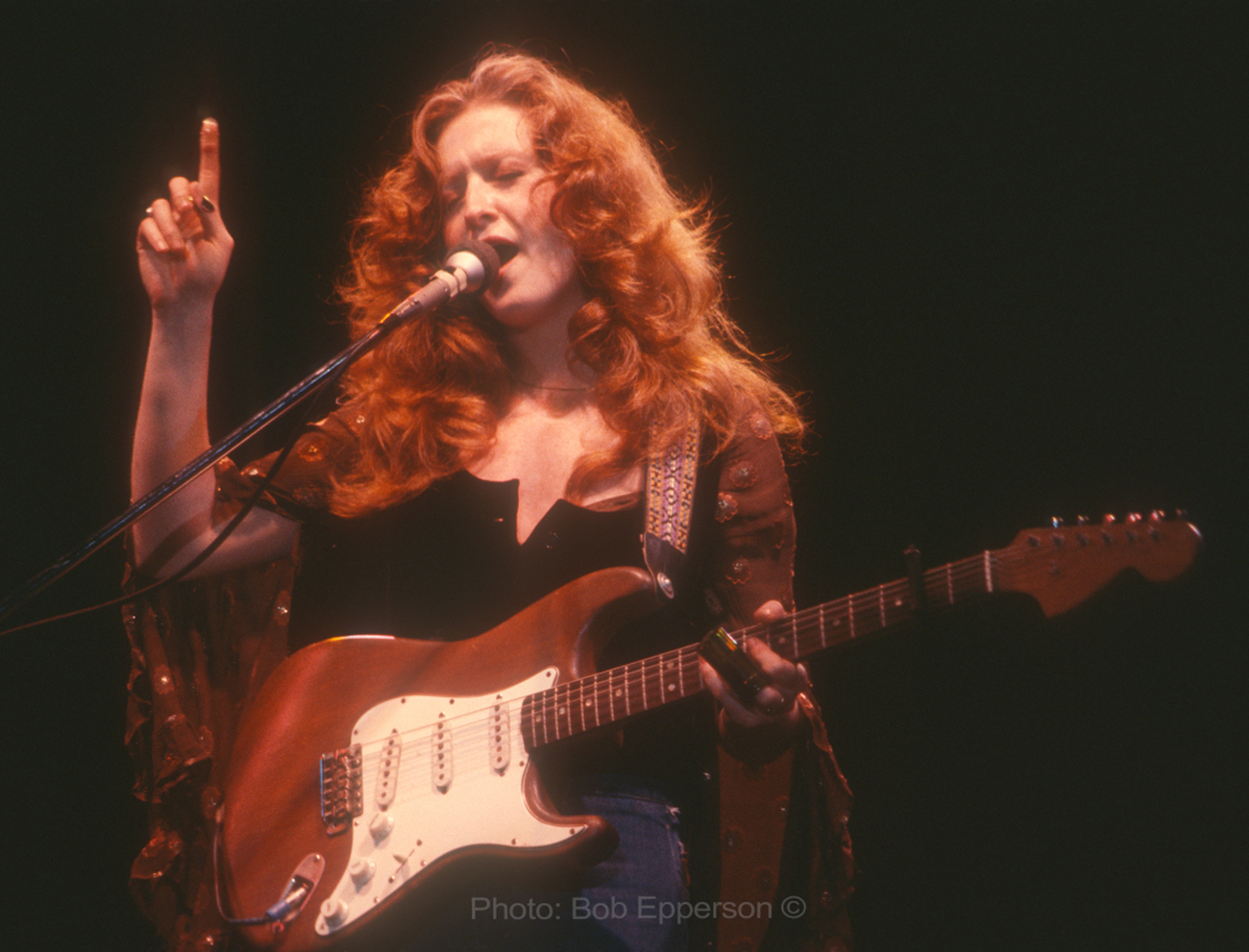 We asked alumni to share memories of big-name musical acts they saw performing on campus — and wow, did you deliver! While we got responses from all different eras, one period yielded the most impressive collection of performers ever to grace 1 Grand Ave: the '70s and early '80s. Here are a few of our favorite memories.
I was a student here in the late '70s/early '80s, including a stretch on KCPR as assistant news director and DJ. Being part of KCPR gave me access to free concert tickets — since we promoted the concerts on the station, ASI would comp us a few tickets. One memorable concert was Jimmy Buffett. I tucked a few mini-bottles of tequila in my cowboy boots to get past the security pat-down. Fantastic concert, in the gym. The one concert I regret not buying tickets for: The Police. At the time, they'd had the one hit, Roxanne, and I wasn't sure if it was worth the $8 or $10 to go see them. Big, big mistake.
Richard Pace (History '84)
---
One of my most poignant Cal Poly memories was of a concert in early 1982 featuring Count Basie and His Orchestra. He was nearing the end of his life (he passed in 1984), and had to be helped to take a seat at his iconic piano. I had taken a jazz appreciation class my freshman year, and there had heard some of his classics such as "One O'Clock Jump." The concert was fairly rollicking, and at one point the Count commented on how gratified he was to see so many young folk in the audience. I was one of them, and just felt lucky to be able to see one of the greats. 
 
Marie Samples (Biochemistry '82) 
---
Glad to see this topic is finally being covered, as it's been on my mind for a quite a few years. I started out shooting concerts on my own, eventually joining the ASI Concert Committee so I could get un-hassled access to photographing the concerts, but was very involved in many aspects of the committee. After graduation in '78 I got a job in LA. I still had friends on the committee, I came back many times and shot those concerts as well until my last one in 1980.
Here are just a few of the bands:
Loggins & Messina '76 – this was the height of their popularity.
Marshall Tucker Band '77 – an outdoor concert at the football stadium.
George Benson '77 – tour to support the Grammy win for his album Breezin' and song This Masquerade.
Jefferson Starship '80 – No Grace Slick, but with singer Mickey Thomas who had sang Fooled Around and Fell in Love with Elvin Bishop.
Bonnie Raitt '78
Chuck Mangione '78 – featuring the huge crossover hit, "Feels So Good." I shot his concert at the Hollywood Bowl later in July '78
Lastly, it needs to said that students volunteered on the committee in all aspects: publicity, artwork for posters and handbills, finance, catering, security, set up and tear down, ticket takers, and all other aspects of producing a concert. We all shared a musical interest to bring rock, jazz, blues, folk and country musical artists to Cal Poly.
Bob Epperson (Graphic Communication '78)
Use the arrows below to scroll through more of Bob's photos of Cal Poly concerts.
---
I was at Cal Poly from 1968 to 1973 and there were quite a few rock and roll artists that came to the university during that time. Here is what I remember seeing, most in the gymnasium: 
The Temptations. I was an usher for that concert and they were great. About halfway through the concert, one of the Temps mentioned that there was a new and upcoming group sitting out in the audience. He then asked the Jackson 5 to stand up, which they did … all 5 of them. They were just 4 bleacher rows below where I was sitting.
Linda Ronstadt. This was a very memorable concert. When Linda came out on stage she was wearing this long black coat. Everyone was cheering her. Then just like that, she took the coat off to revel a short bikini-type dress and halter top. The cheering went up a couple of notches. Then she said to the audience: "OK…Just what do you f#$%ing aggies want to hear?" That brought the roof down in the gym. The concert was great. 
During the summer of 1972, there was an event at the outdoor amphitheater that happened every Sunday afternoon and evening. If I remember right, it was called Concert Under the Stars. There were a bunch of us sitting in the upper area and it was getting close to  quitting time and the announcer asked if there was anybody else that wanted to play for the audience. This person came forward and then introduced himself as Elton John! Yes, Elton John! He said he was on his way to San Jose and wanted to do one of his new songs. The song was Honky Cat … believe it or not!
Steve Plucker (Crop Science '73)
---
Right around late fall or early winter 1972, the Beach Boys were playing a concert on campus when I rolled into SLO from frozen Utah to check out the ET Dept. Ended up enrolling and starting that spring of 1973, graduating in 1975. 
John J. Sisk (Engineering Technology '75) 
---
While earning my BS in chemistry I worked as a tech at the Cal Poly theatre. In those days the bands brought professional road crews for lighting and sound, but the spotlights were provided and operated by the theatre. I worked several concerts wearing a headset taking direction from the professionals to spot solos when they came up during the performances. The spotlights were old fashioned arcs lamps, which had to be "trimmed" or replaced after 40 minutes or so of operation. The lighting directors knew the show by heart — the only part of the show that was uncertain was the encore, which sometimes ran into two, three or even five extra songs.
When Pablo Cruise played Cal Poly in 1978, we were manning the spots. I remember they just finished an encore and the lighting director abruptly said, "OK spots, strike your arcs." That never happened before, so I asked "What if they come back?" He said, "They can't come back, they don't know any more songs."
Patrick Doty (Chemistry '79)