A Lifetime of Learn by Doing
Proud alumni Sally and Jack Adam share why they have stayed connected to their alma mater for 50 years.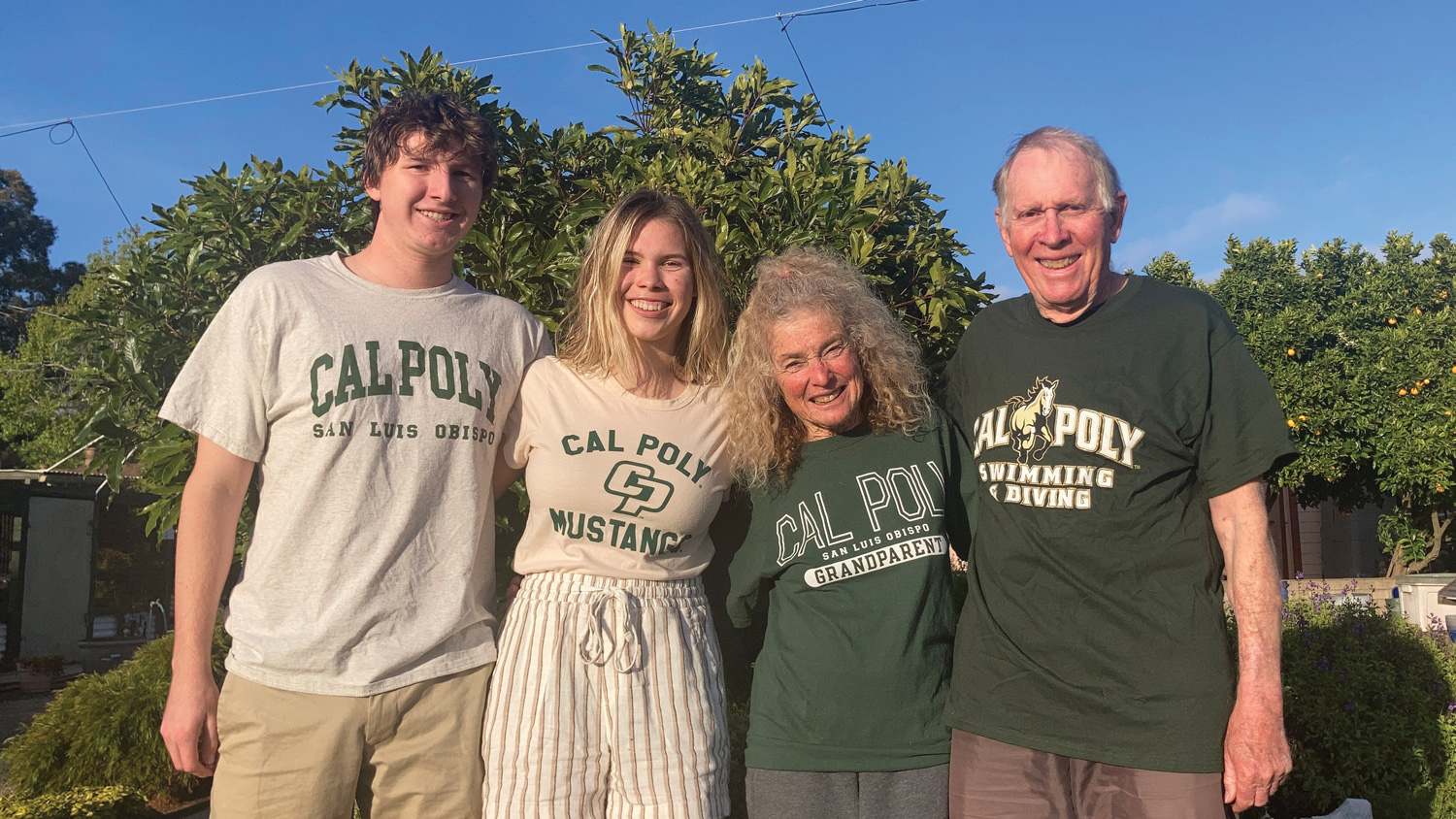 Sally Adam (Physical Education '68) and Hall-of-Fame swimmer Jack Adam (Technical Arts '63) weathered twists, turns and even war before earning their degrees. With their granddaughter graduating this spring, Sally shares what has kept them connected to their alma mater for more than 50 years.
"Why did we all decide to go to Cal Poly? For Jack, it was a no brainer: He wanted to swim for a great coach. I had an even better reason. I wanted to get out in the country and live where the hills didn't have houses on them.
We take great pride in being a three generation Cal Poly family. My husband was inducted into the Cal Poly Athletics Hall of Fame for swimming and water polo, and our daughter was a teacher at the Children's Center. But my biggest claim to fame was taking six years to complete my senior project, which was delayed when we got married and Jack served in the U.S. Air Force in the Vietnam War. We were stationed in Mississippi, where Cal Poly let me do my student teaching, then New York, and then the war escalated and we found ourselves in Okinawa for two years. Luckily, that was as close as we got.
Our children and son-in-law graduated in the 1990s, and our granddaughter's graduation will be June of 2022.
We did not go into careers that led to riches. We did, however, leave Cal Poly with intangibles far greater than financial gain: purpose, well-rounded lives, sense of duty, continued Learn by Doing and more — Learning by Doing good.
Currently we live in San Luis Obispo, where we are facility managers at the Cal Poly Cat Program and even busier on campus than we were as students! We are so proud to remain a part of the Learn by Doing community as we enter our 80s."
Where has life taken you since graduation? Share an alumni update with Cal Poly Magazine.