Alumni
Alumni Updates
News and notes from your friends and classmates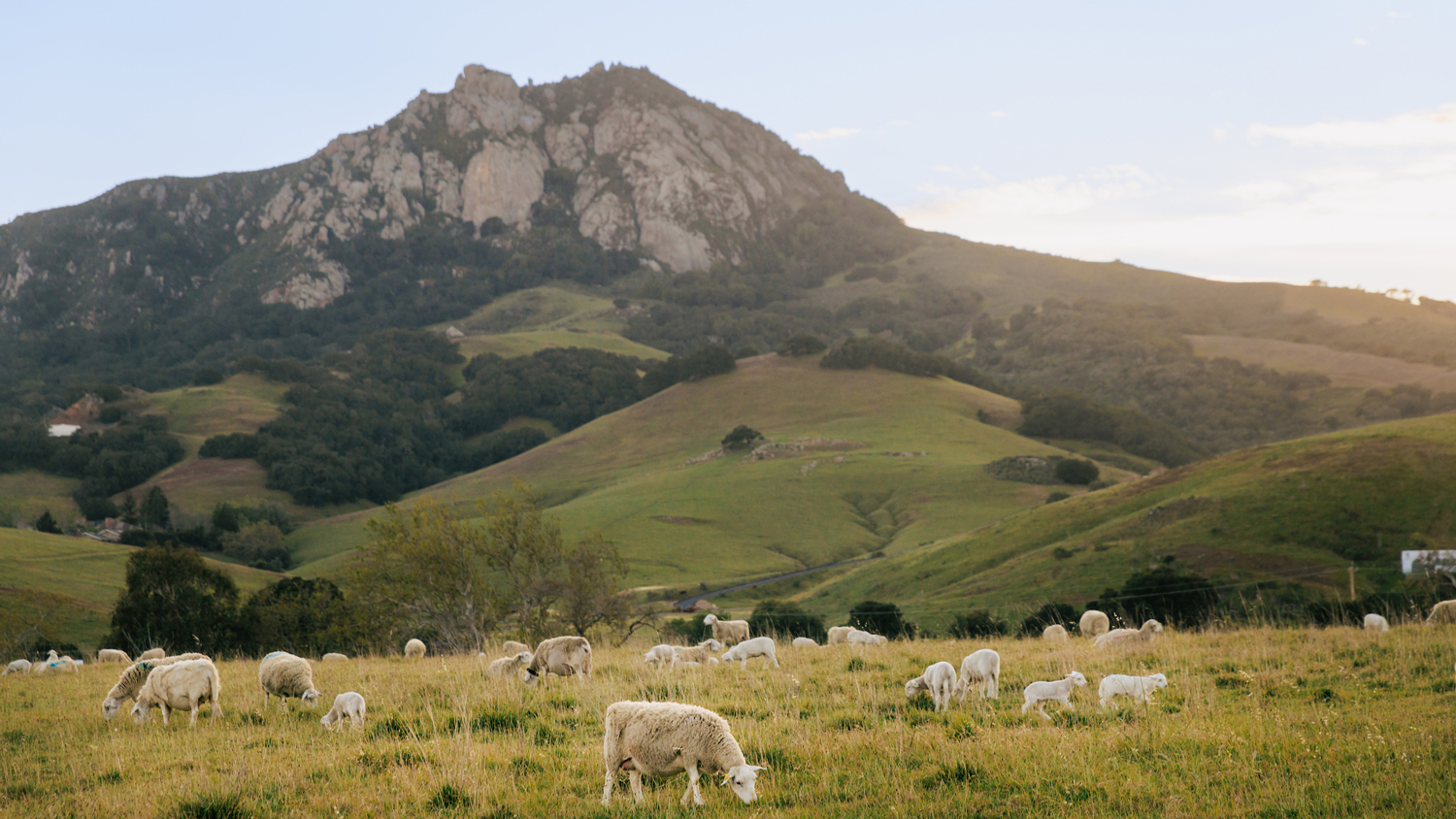 College of Architecture and Environmental Design
'80s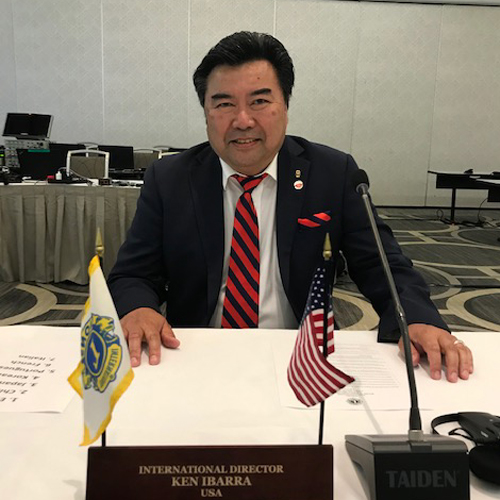 Kenneth Ibarra (Architecture '80) has enjoyed a successful career as a practicing architect for over 37 years, including service on the San Bruno City Council for 22 years. Last June, he was elected to serve on the International Board of Directors of the Lions Club, the largest service organization in the world with over 1.4 million members. Ibarra and his partner, Amy, live in San Bruno, California.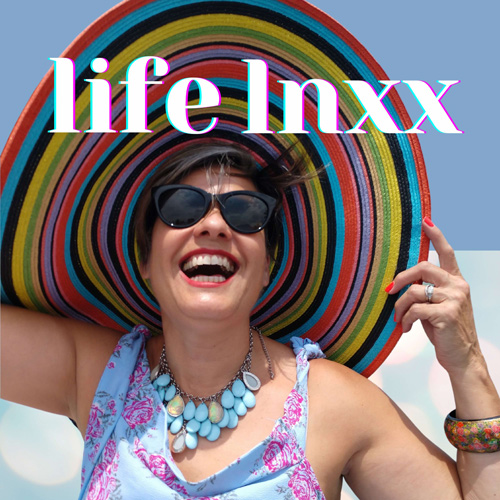 After 35 years in structural engineering, Consuelo Crosby (Architectural Engineering '85) launched the Life Lnxx podcast in July 2021 to share her experience as a Latina professional in the STEM fields. She says, "The podcast was a definite Learn by Doing experience that has been exhilarating." Crosby also holds a master's degree in communication management from USC.
'90s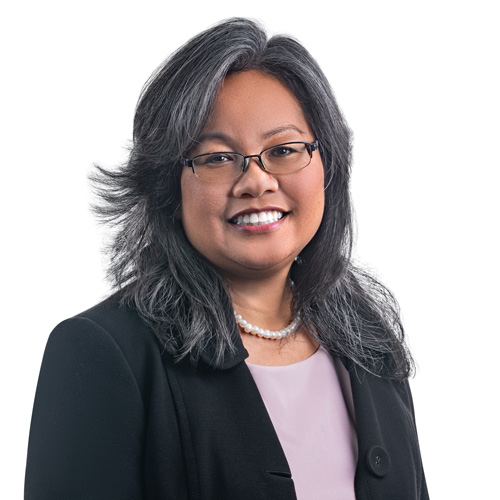 Guia Lasquete (Construction Management '97) was promoted to principal of the North American practice at Rider Levett Bucknall, a construction consultancy firm based on the island of Hawaii. Lasquete is responsible for management of the firm's Hawaii Island operations, building on her 11-year career with the firm and more than 25 years of construction industry experience. Lasquete serves on the Executive Committee of the Hawaii Leeward Planning Conference and the Economic Development Committee for the Hawaii Island Chamber of Commerce. She holds a degree in construction economics and management from Technological University Dublin.
Marc Andrei G. Chu (Architecture '96) was named Senior Associate at ELS, a Berkeley-based architecture and urban design studio. He joined ELS in 2014 with over 10 years of comprehensive project experience including commercial, retail, public sector, hospitals, and housing. He was the prime contact for the construction administration phase of the NewPark Mall redevelopment in Newark and is providing construction administration for the Fremont Bank Headquarters. Chu has also worked on tenant improvements for the renovation of Hillsdale Shopping Center in San Mateo, as well as commercial and community spaces in San Francisco.
'00s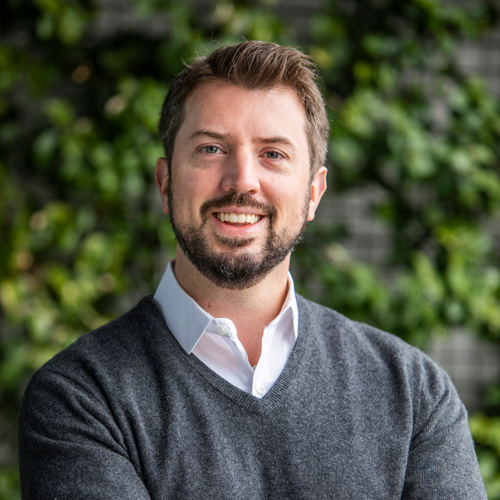 Kraig O'Connor (Construction Management '06) was named president of R&H Construction. He has spent 16 years at R&H and was previously the director of building operations. O'Connor volunteers as an advisor to Cal Poly on construction management curriculum. He is a member of the Associated General Contractors Oregon Board of Directors and the Safe from Hate Construction Coalition. Photo by Megan Swanson Photo.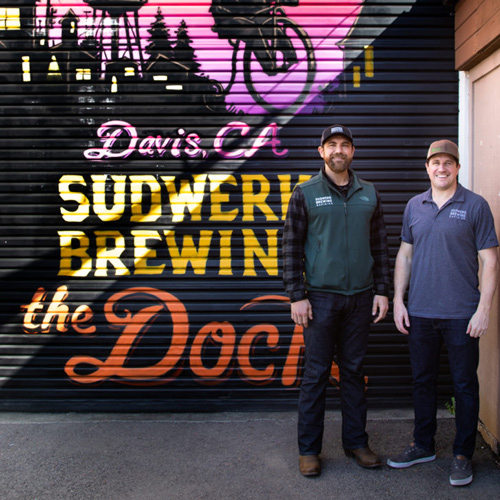 Trent Yackzan (City and Regional Planning '08) and Ryan Fry (Business Administration '08) purchased Sudwerk Brewery in Davis, California, in 2011. Sudwerk was awarded Brewery & Brewer of the Year at the Great American Beer Festival in September 2021.
'10s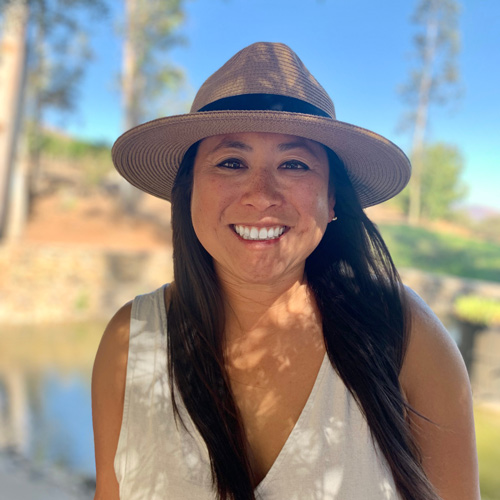 After working with Craig Smith at CRSA Architecture in San Luis Obispo for 10 years, Dana (Lee) Hunter (Architecture '11) purchased the firm and re-branded it to Hunter Smith Architecture. Hunter, Smith and the rest of the team are involved in several residential, commercial, and industrial projects throughout California.
Alexia Beghi (Architecture '11) has been promoted to design director in the Lifestyle Studio at Gensler New York, where she designs retail and hospitality-focused projects across the globe.
Vince Baldwin (Construction Management '13) became the COO of a family construction company in the Bay Area with over $1 billion in revenue over the last 45 years.
'20s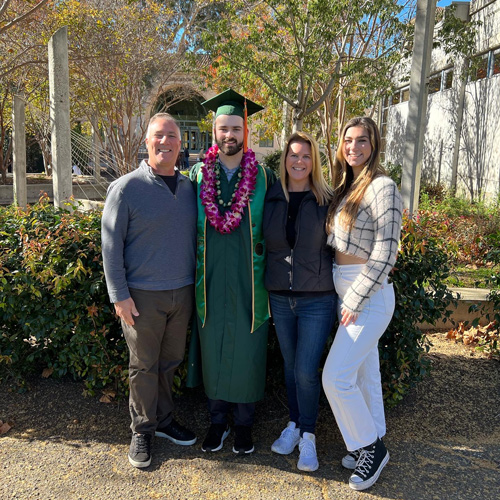 Antonio Martinucci (Architectural Engineering '20) had an internship at Morris-Shaffer Engineering in 2019 and secured a career with them during the pandemic. He has been working as an engineer for them since July 2020.
College of Science and Mathematics
'50s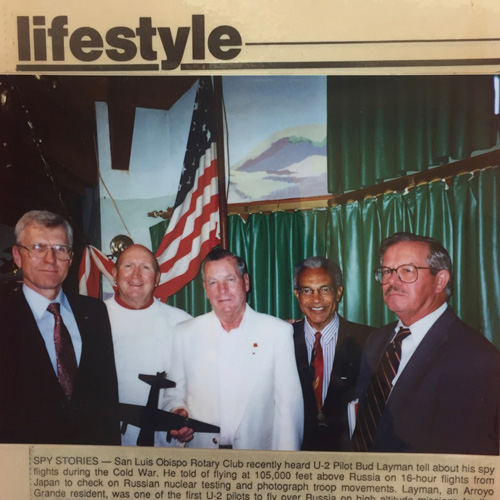 Don Morris (Education '52) is an emeritus professor and administrator and a retired U.S. Navy aviator. He was recently featured in the March issue of Rotary Magazine, which is distributed in more than 130 countries and published in 24 languages.
'90s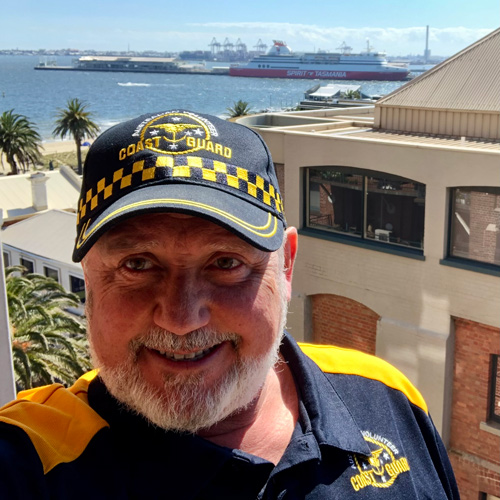 Kurt Urquhart (Biochemistry '90) is now a member of the Australian Coast Guard, a dream he has had since his time at Cal Poly when the 1989 Exxon Valdez oil spill occurred. After graduating from Cal Poly, he worked at Vandenberg Space Force Base before roles at Lockheed Martin, Raytheon Technologies and L3Harris supporting the U.S. Army, Navy and NASA. Urquhart earned a master's degree in environmental science and attended post grad programs in hazardous materials, emergency response and public health. He moved to Australia in 2014 during a joint military effort and now enjoys dual citizenship with his son.
Orfalea College of Business
'60s
Dennis Miller (Industrial Technology '68) instructed 30 operators at a new Shell chemical complex near Pittsburg. He has spent 50 years instructing on GE power generation equipment and will depart soon on a four-month Viking World Cruise.
'90s
Eric Frost (Business Administration '90) is excited to have started as the Regional Vice President of Sales – West & Key Verticals for Virgin Pulse.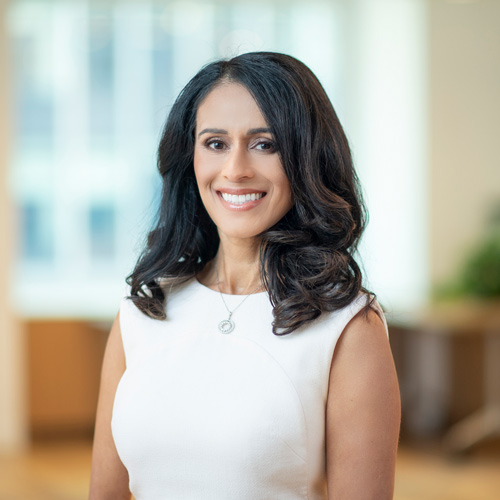 Saira Malik (Economics '92) has been appointed chief investment officer of leading global asset management firm Nuveen, a TIAA company. Previously she was head of global stock portfolio management at Nuveen. Malik was named among Barron's Top 100 Women in U.S. Finance for the past three years and was recently named a LinkedIn Top Voice in Finance. Malik holds a CFA designation and a master's degree in finance from the University of Wisconsin, Madison.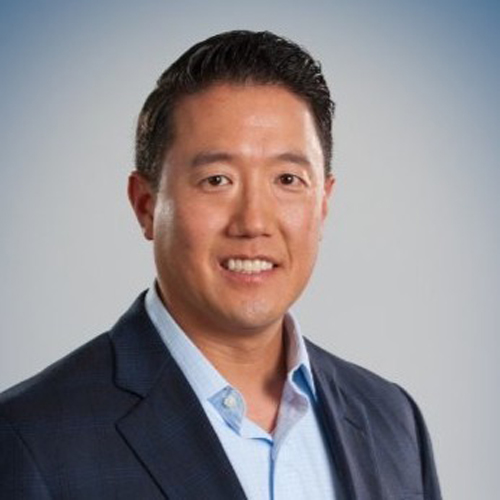 Robert Park (Business Administration '93) recently joined Dolby Laboratories as chief financial officer. Park previously worked for companies including BlueJeans, Chegg Inc. and PayPal.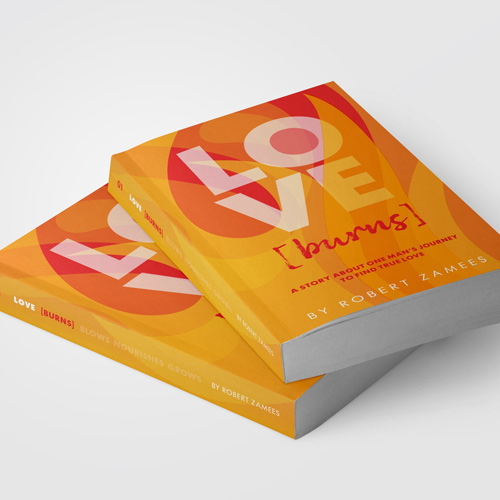 Robert Roth (Architecture '96; MBA '99) has finally published a book under his pseudonym, Robert Zamees, 12 years after waking up in the middle of the night with the story idea.
'00s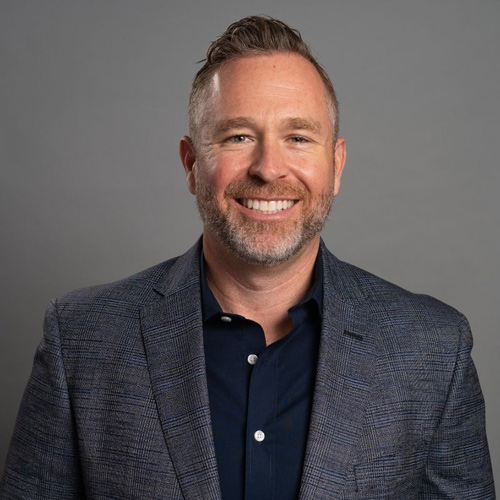 Jordan Thomas (Industrial Technology '04; M.S. Industrial and Technical Studies '04) became president of Preston Pipelines after serving as vice president and general manager. Thomas joined the company in 2005, taking on various roles in project engineering and project management.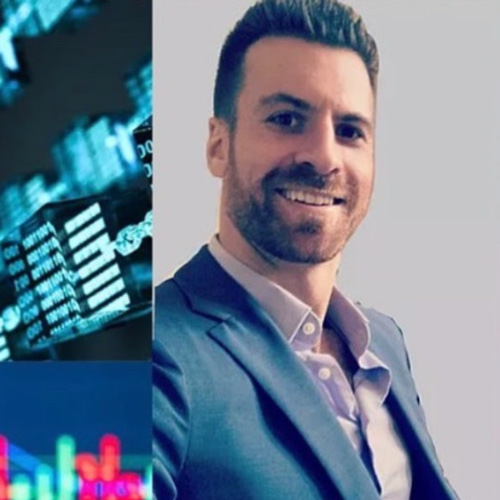 Caulen Lauria (Business Administration '08) has worked for many companies since graduation — including involvement in Formula One and Indycar racing — and started four companies of his own including Cryo Body Works Supercharged Wellness in Austin, Texas. He recently wrote a book, Superhuman Secrets, that includes stories from his extreme athlete lifestyle. He says, "Thank you for the inspiring start to my life and I know Cal Poly continues to change lives all over the world."
'10s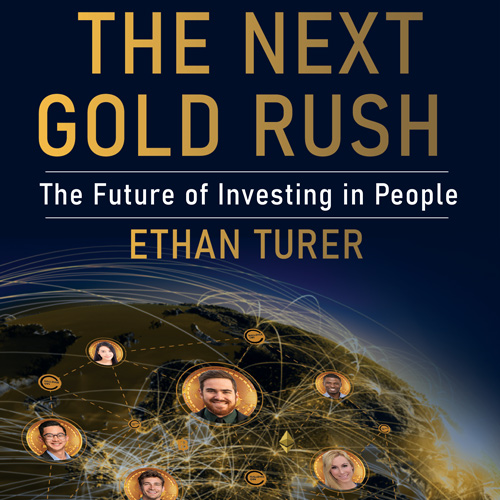 Ethan Turer (Business Administration '18) released the audiobook of "The Next Gold Rush: The Future of Investing in People" in January 2022. Turer had the idea for his book at a Cal Poly entrepreneurship event in 2018. He's excited to help educate people about this disruptive technology and its future potential.
College of Liberal Arts
'70s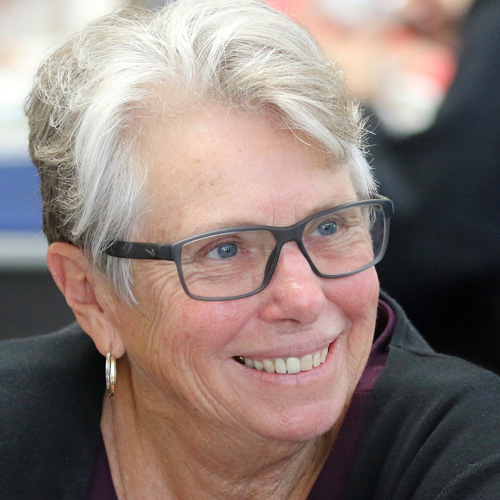 Frances Squire (Journalism '72) was recognized with the Common Threads Award presented by the Ag Leadership Foundation and Fresno State's Ag One Foundation. The award recognizes women for their commitment to agriculture and service to community.
'90s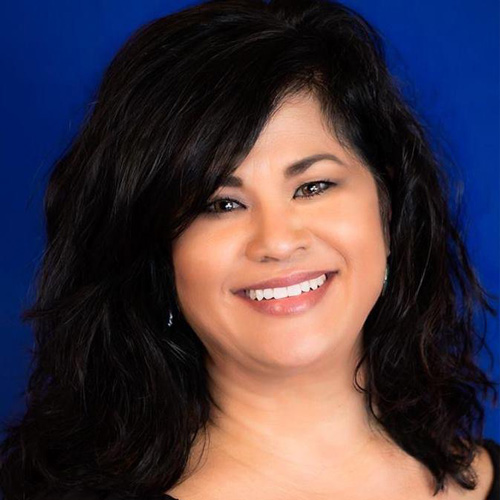 Teressa Rodriguez Johnes (Social Sciences '91), retired in 2018 after 20+ years working to support at-risk children and families in her community. She is considered an expert in the field of family support and has been part of many state-led teams that look to improve systems for children. Since her retirement, she is traveling across the country.
Dana Valverde (Liberal Studies '90) is a counselor at Val Verde Adult School, Val Verde Unified School District in Riverside County.
'00s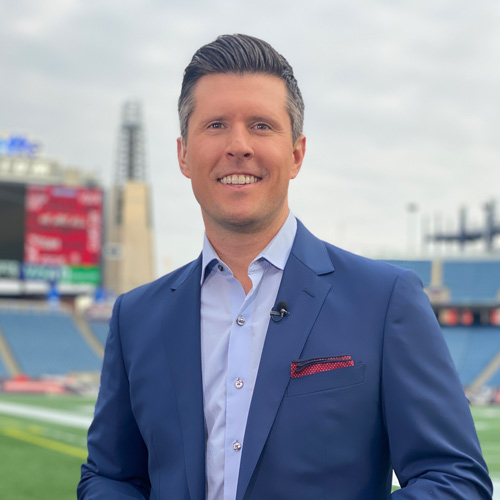 Nick Emmons (Journalism '08) has begun a new career as a manager in media relations and communications at FTI Consulting in Boston. For the past 13 years, he has been a TV news anchor and reporter, winning six Emmy Awards and two Edward R. Murrow Awards for storytelling. Emmons is excited about this new chapter: looking forward to less time in front of bright lights and more time with family.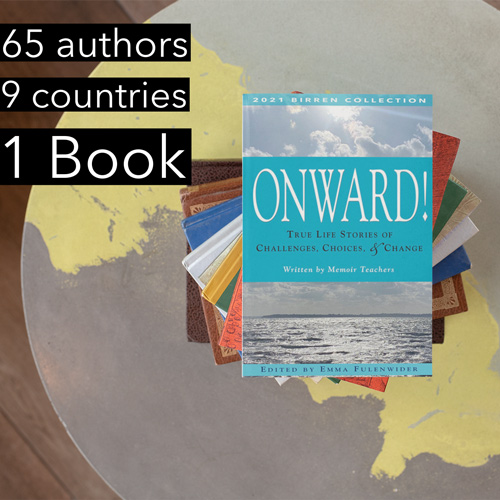 Emma Fulenwider (Journalism '09) started an independent literary press in collaboration with the Birren Center for Autobiographical Studies. The press recently published its first book, a collection of essays written by memoir teachers from nine different countries, titled Onward: True Life Stories of Challenges, Choices & Change. She says, "It was 100% a Learn by Doing project in a really cool field that is changing so fast, and I have Cal Poly's learning philosophy to thank for enabling me to fall down this rabbit hole and not feel disoriented." Emma is married to another alum, Thomas Fulenwider, (Electrical Engineering '10; M.S. Electrical Engineering '10) and together they are raising two future Mustangs.
'10s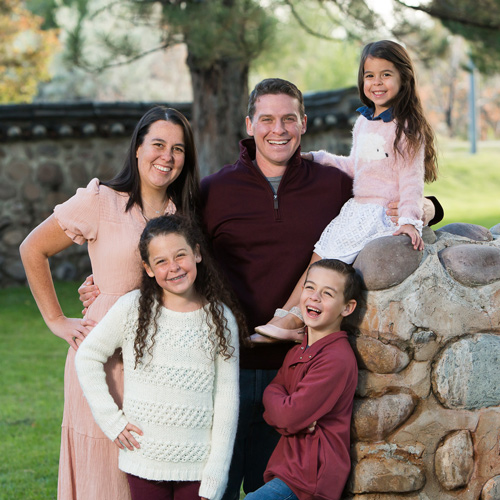 Chad Bunn (Anthropology and Geography '14) was promoted to the Public Works Department GIS manager position for West Valley City, Utah. He has worked for West Valley City since 2015 and developed the most comprehensive public works GIS database in the state.
Brooke Collins (Psychology '15) recently became credentialed as a licensed clinical social worker in Oregon. She has been working with Deschutes County Behavioral Health as a mental health therapist, and is the lead clinician for her team.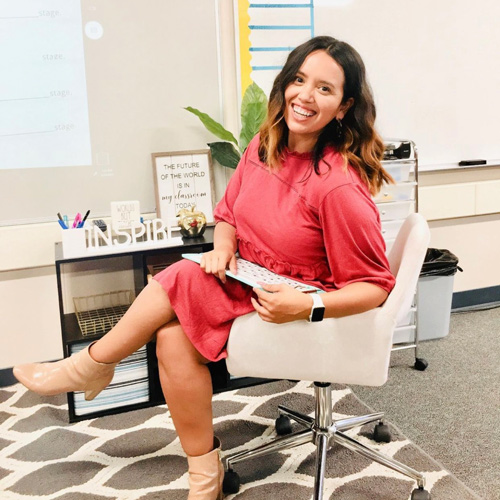 Crystal Guzman (English '15) earned her single-subject credential and became a middle school teacher in Santa Maria. She says, "It's been great being able to give back to the area I grew up in. My Cal Poly professors were right: 'You'll never work a day in your life if you really love what you do.'"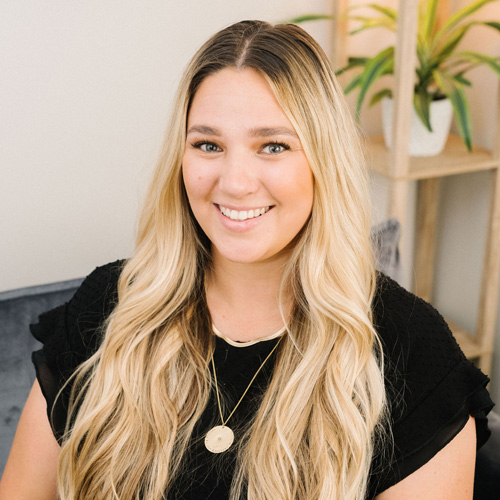 Trinity Berguia (Psychology '18) passed her Licensed Marriage & Family Therapist exam in October 2021. She has opened a private practice in San Luis Obispo, where she works with perinatal mental health, college-age issues, and couples counseling.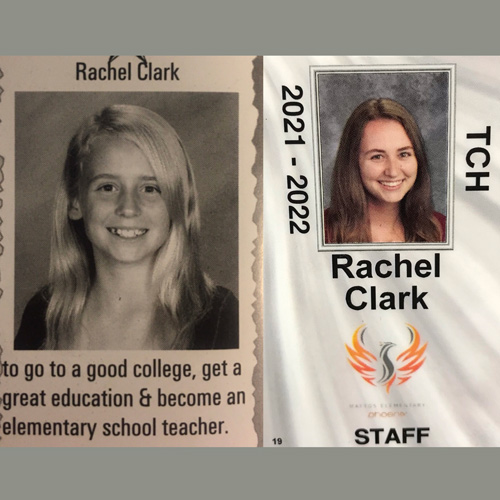 Rachel Clark (Child Development '19) has achieved her childhood dream of becoming a second grade teacher. After graduating from Cal Poly, she earned a Multiple Subject Teaching Credential and Master of Arts in Teaching from UC Irvine in 2021. She says, "I have confidence in my ability to educate others because of the education I have received."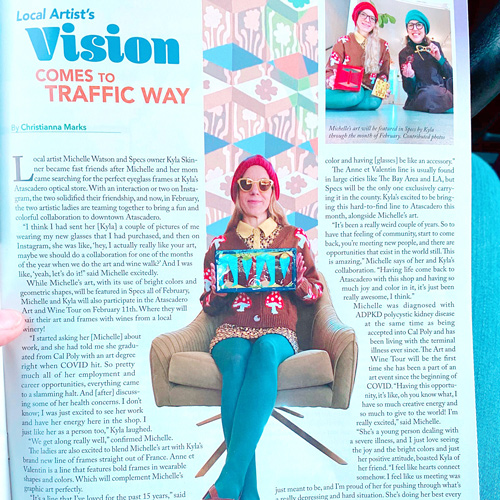 Michelle Watson (Applied Art and Design '19) was featured in an art gallery show in the Atascadero Art District in February.
College of Agriculture, Food and Environmental Sciences
'70s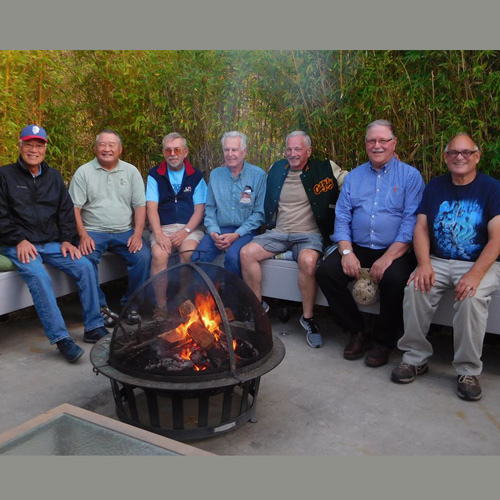 Alan Roach (Crop Production '70) and a number of fellow crop science majors from the early '70s have stayed in touch. In the last few years, they had a couple of reunions where they reminisced on the old days at Cal Poly. He says, "This is what you do when you reach your early 70s!"
Margo Harrison (Animal Science '74) is retiring at the end of December! She has bought a small farm in Kentucky and plans to keep a couple of horses and enjoy life.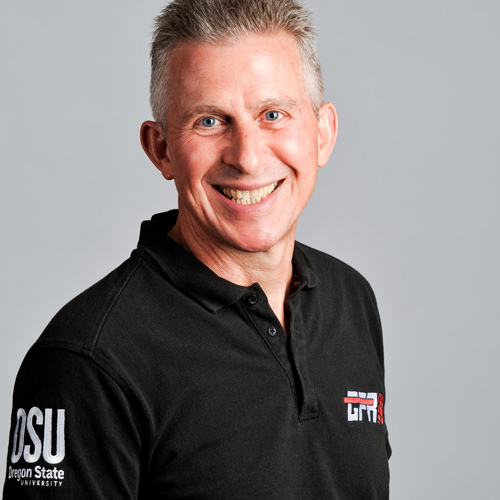 Bob Paasch (Agricultural Engineering '76) recently retired from his position as professor in the Department of Mechanical Engineering at Oregon State University. In his 31 years on the OSU faculty, Paasch received multiple awards for outstanding teaching, student mentorship and international service.
Bob Stevens (Animal Science '79) completed the 100-mile Tevis Cup ride from Tahoe City to Auburn in under 24 hours.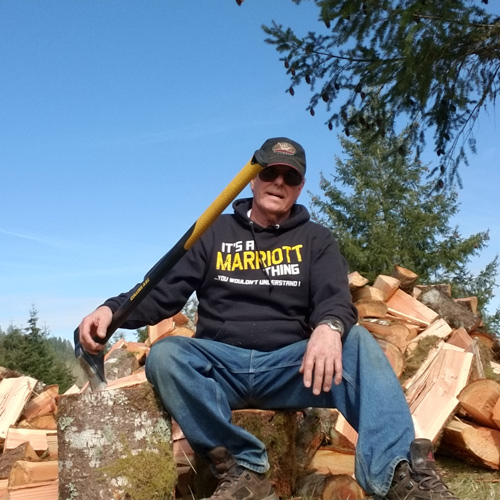 Tyler Marriott (Natural Resources '77) started out as a park aide at Morro Bay State Park before landing various positions with the U.S. Forest Service in Colorado. He then worked for the Bureau of Indian Affairs, first as a permanent forester on the Colville Indian Reservation in Washington and later as a computer programmer for the BIA's permanent plot inventory for all timbered reservations in the West. Marriott joined the U.S. Fish and Wildlife Service as a programmer and advanced to regional IT security manager for four western states and Hawaii before retiring in 2013. He now lives in a log cabin in Washington with five acres of his own forest to manage. Marriott has been married to the same wonderful lady for 47 years and has two children and four grandchildren.
'90s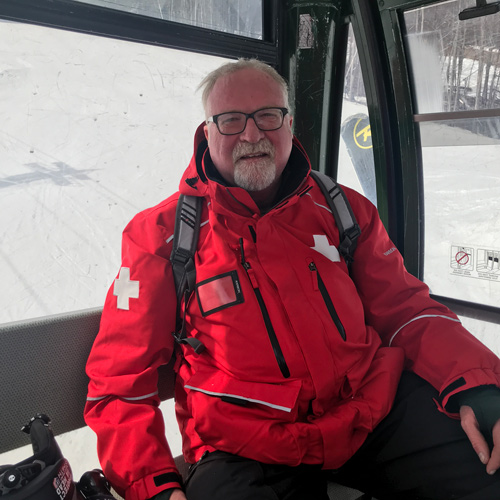 Roger Bowman (Agricultural Engineering '90) is starting a new position on the Ski Patrol at Gore Mountain Ski Area in upstate New York following a career in corporate sustainability and environmental, health and safety.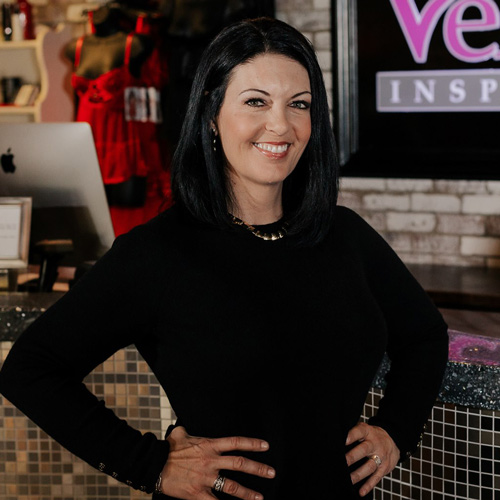 Marcelle (Hicks) LeBlanc (Ornamental Horticulture '96) will serve as the board president of the Fort Worth chapter of Entrepreneurs' Organization (EO) as the chapter celebrates its tenth year. She says, "EO has meant so much to me personally, and it has contributed to the growth and strength of my business. I know this Board of Directors will continue the trajectory of our chapter, helping to support some of Fort Worth's finest business owners, and therefore supporting our local community."
'00s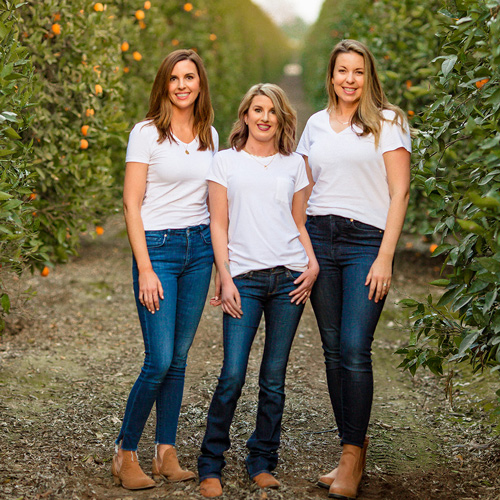 Emily Peltzer (Nutrition '08), her twin sister Elise, and Jenna Peltzer-Allison (Communication Studies '08) launched The Sisters Market in California's Central Valley. The company takes a new approach to educating consumers on where their food comes from by harvesting upon order. Jenna and Emily are the fifth generation of a citrus farming family that has many Cal Poly graduates, including Terrance Peltzer (Agricultural Business '80), Cynthia Peltzer (Agricultural Business '80), and Robert Bagby (Professional Certificates in Animal Husbandry and Farm Management '56).
'10s
Tony Atchley (Bioresource and Agricultural Engineering '13) worked on the design, construction and commissioning of a state-of-the-art Sunkist lemon processing facility in Oxnard, California.
Olivia Di Chiara (Dairy Science '15) spent two-and-a-half years after graduation working and living in Australia on a half-million-acre cattle station. She also had the opportunity to live on a 400-acre thoroughbred racing establishment and now has a thoroughbred racing on the circuit named after her.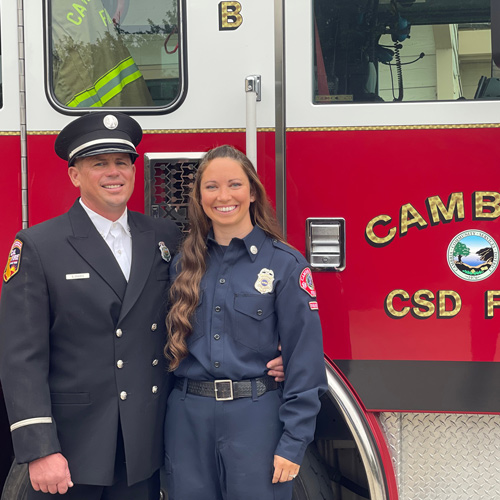 Kayla Graves (Forestry and Natural Resources '16) achieved her dream job of becoming a fire engineer/ paramedic for Cambria Fire.
College of Engineering
'60s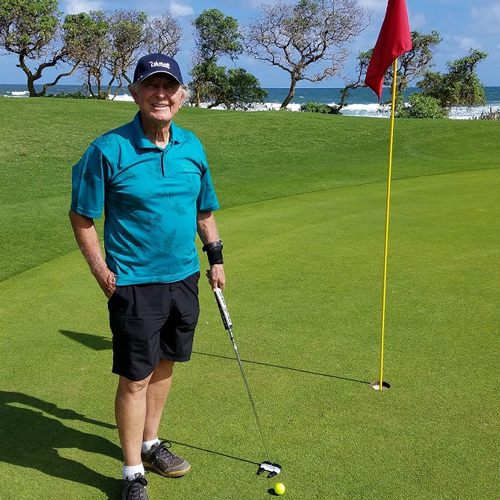 Grant Calkins (Mechanical Engineering '62) was a scholarship athlete in track and field and the pole vault record-holder at Cal Poly for years. Ever the athlete, his golf game has strengthened over the years. He has shot under his age 57 times at last count.
'70s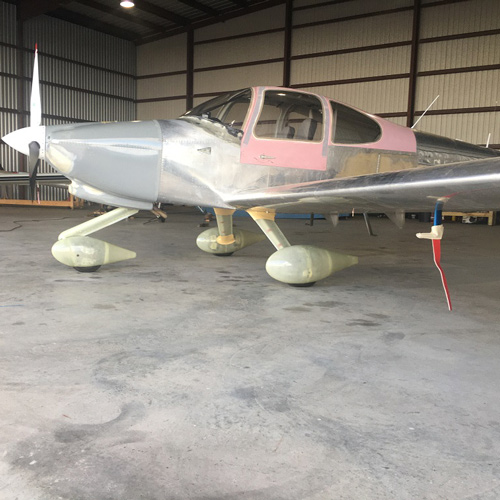 David Macdonald (Electrical Engineering '75) has completed his retirement project after 3,015 hours of work: a four-seat aircraft from a Van's RV-10 kit. Macdonald says he enjoys flying the plane — but still needs to get it painted.
'80s
Bernice Chen (Electrical Engineering '89) was recognized by YWCA Golden Gate Silicon Valley with Tribute to Women awards, which celebrates the achievements of women who have excelled in their fields and have made significant contributions to the Bay Area through their dedication and leadership. Chen is assistant general counsel, Intellectual Property, at Synaptics, where she leads a multinational team responsible for developing and guiding the company's intellectual property strategy. Chen also holds a juris doctorate from Santa Clara University.
'90s
Michael San Buenaventura (Electrical Engineering '95) is an associate and electrical department head at Ryan Soames Engineering in New York City.
'00s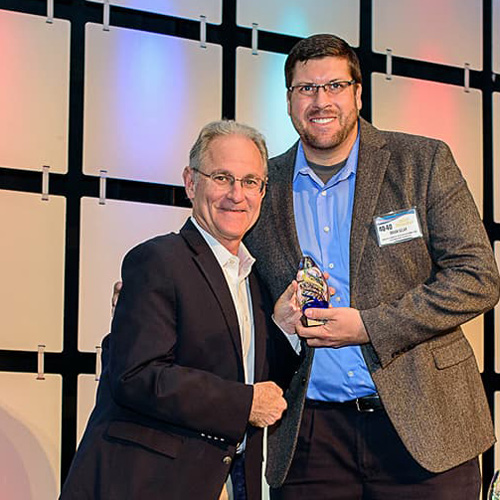 Brian Selvy (Aerospace Engineering '03) recently became Vitech Corp's chief innovation officer. In this new role, Selvy is responsible for leading the company's research and development team and developing a product portfolio roadmap that contributes to the adoption of model-based systems engineering approaches and client success.