Baja Blast
A special group of alumni returned to campus 50 years after turning a retired yellow taxi into an offroad racing machine.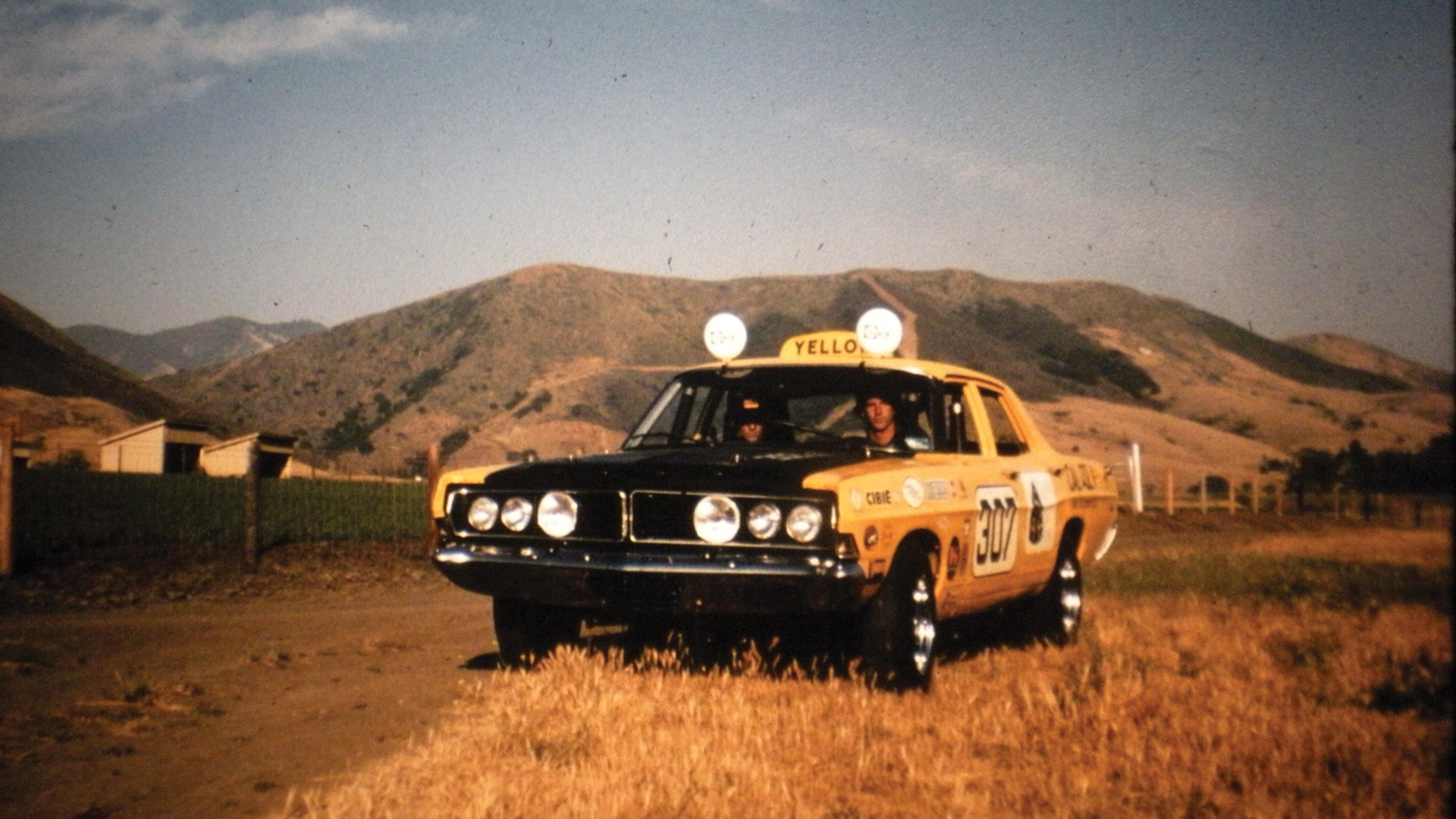 Members of the Society of Automotive Engineers (SAE) returned to campus this spring to mark the 50th anniversary of an unforgettable group project. In 1972, SAE members built a retired yellow taxi — a Ford Galaxie — into an off-road race car to compete in the Baja 500 race in Ensenada, Mexico.
The team included Dennis Rewinkel (Engineering Technology '74), John Vorderbrueggen (Mechanical Engineering '74), Jeff Hendricks (Mechanical Engineering '76), Chuck Raggio (Metallurgical Engineering '74), Roy Snover (Mechanical Engineering '75) and Dave Nordeen (Industrial Technology '76), all of whom returned for the reunion.
"Racing in Mexico in 1972 was a true adventure that taught us how to think on our feet," said Snover. "It caused us to develop organizational, financial and human resource skills beyond what you could ever learn in a classroom. This alone was Cal Poly's Learn by Doing motto. These skills affected us throughout our professional careers and to this day."
The project paved the way for the Cal Poly Racing program, which produces off-road and Formula race cars today. While on campus, the alumni got to share their story with the Cal Poly Racing team members like Stassa Cappos, SAE Baja Team lead.
"Although our teams are racing 50 years apart," said Cappos, "our students and alumni were able to relate to the challenges and highlights of designing, manufacturing and racing a student-built vehicle designed for rigorous off-road competitions."
As a tribute to the Baja team, Cal Poly Racing incorporated a taxi graphic onto the skid plate and firewall of this year's vehicles.
Looking to support Cal Poly Racing? Visit crowdfund.calpoly.edu for more information.