Alumni Updates
Highlights and announcements from your friends and classmates.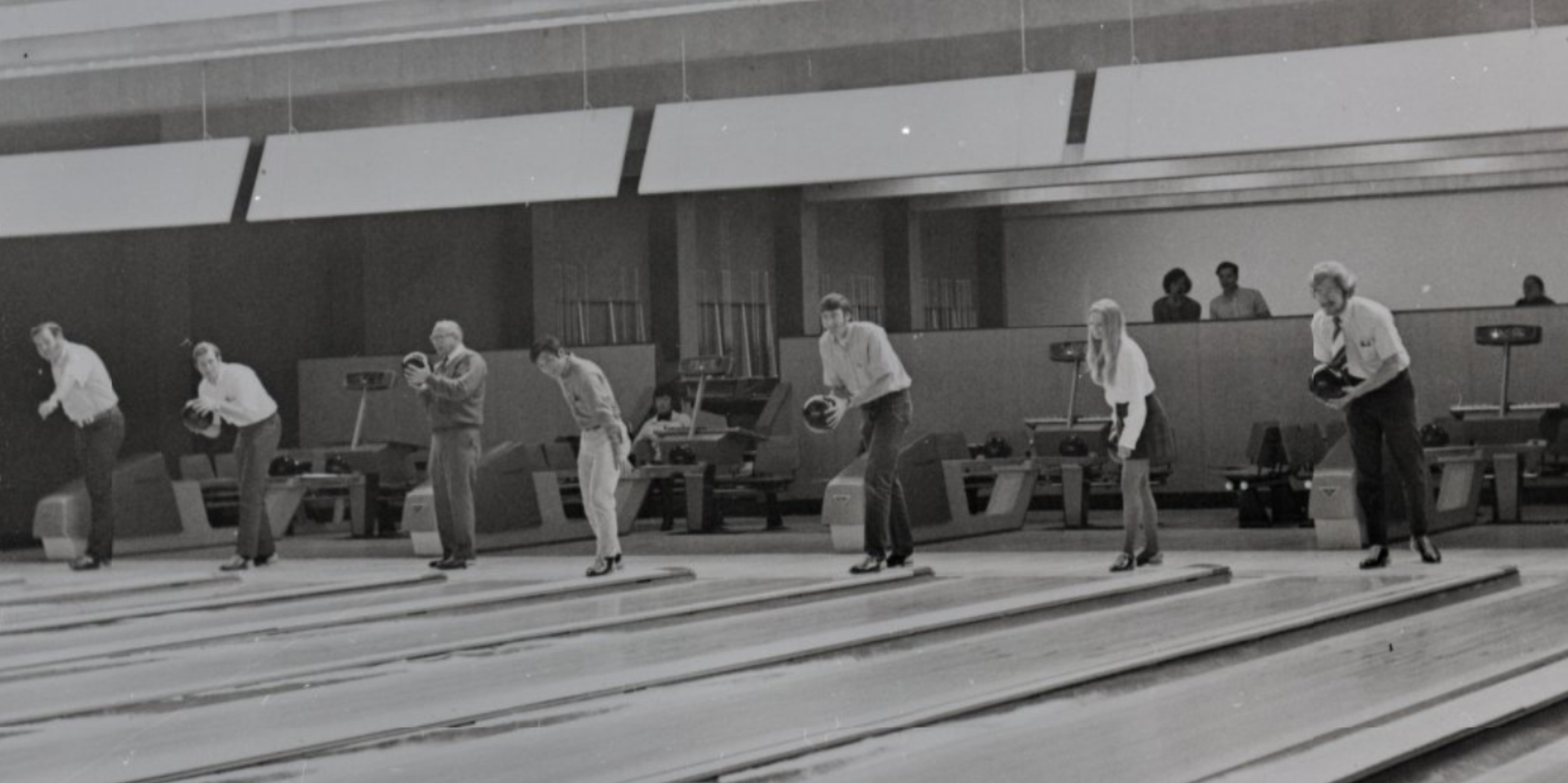 College of Science and Mathematics
'90s
Michele Frantz (Liberal Studies '94; M.A. Education '95; CR Multiple Subject '99) was named Santa Barbara County's Teacher of the Year. Now in her 25th year as an educator, she teaches kindergarten through second grade at Joe Nightingale School in Orcutt. She has also worked as a teacher on special assignment in the Orcutt Union School District.
Dr. Holly Edds (M.A. Education '97; CR Reading and Special Education '98) was recently named the new superintendent of the Orcutt Union School District. She has been the district's assistant superintendent of educational services since 2010. Prior to that, she served as principal of Joe Nightingale Elementary in Santa Maria and has been a teacher and administrator in San Luis Obispo County and served as the state president for the Association of California School Administrators. She also worked for the Santa Barbara County Office of Education. She was the first earned her doctorate in educational leadership through a joint program between Cal Poly and UC Santa Barbara in 2006. Edds lives in Orcutt with her husband and two daughters.
'00s
Paul Fawcett (M.A. Education '09) was appointed to be the next superintendent of Lucia Mar School District in San Luis Obispo County. Fawcett joined the district in 2016 as its director of special education and most recently served as the assistant superintendent of human resources. He has a doctorate in educational leadership from UC Davis. Before coming to Lucia Mar, he served as a high school principal for Winters Joint Unified School District in Northern California, and has taught at both the elementary and secondary levels.
College of Liberal Arts
'90s
Julia Bricklin's (Journalism '94) book, "Blonde Rattlesnake: Burmah Adams, Tom White, and the 1933 Crime Spree that Terrorized Los Angeles," published by Lyons Press, was a finalist for an Agatha Award this year. Her most recent title, "The Notorious Life of Ned Buntline: Murder, Betrayal, and the Creation of Buffalo Bill" was recently published by TwoDot Books.
Graham Wallace (English '95) has been appointed general manager of United Corporate Furnishings. He previously held sales and consulting roles at One Workplace and Steelcase. He now lives in Sacramento with his wife, Megan, and their two young children.
'00s
Lisa Giancola Rizzo's (Journalism '05) first book, "Suckle, Sleep, Thrive," was recently published by Praeclarus Press. She produced this infant development book in collaboration with an expert and pediatric nurse Andrea Herron to teach parents how to read their newborn's cues and unveil temperament traits to develop synchrony and successful breastfeeding.
'10s
Amy Hart (Political Science '11; M.A. History '15) was recently appointed to be the historian for the San Luis Obispo Coast District of State Parks, which includes Hearst Castle in San Simeon, as well as parks in Cayucos, Los Osos, and Morro Bay. Hart previously served in the Peace Corps, working for two years in Burkina Faso in West Africa as a health education volunteer. She returned to San Luis Obispo to earn a master's degree from Cal Poly before earning a doctorate in history at UC Santa Cruz.In July 2019,
Cristy Lopez-Bowlin (English '13) independently published her first novel: a young adult fantasy book titled "The Temple Dancer's Diary."
College of Architecture and Environmental Design
'00s
Brothers Scott Murfey (Construction Management '00) and Russell Murfey (Business Administration '03) celebrated their real estate development firm's tenth year in business. The San Diego-based Murfey Company focus on urban infill development, general contracting and property management. The team recently completed development of an eighty-one-unit apartment building and retail space in the Point Loma neighborhood of San Diego.
Holman Vilchez (Architecture '02) was recently promoted to project manager at the architecture firm Brad Cox in San Jose.  He gives this advice to today's architecture students: "Take good notes during class, and take a business class when possible.  What you learn at Cal Poly will resonate throughout your career."
Nick Reikow (Construction Management '06) was recently promoted to a project executive role at BNBuilders in San Diego. He began working at BNBuilders in Seattle in 2007. Nick's construction specialization is laboratory projects, including BSL-3, BSL-2, chemistry and biology laboratories, vivariums, and cGMP manufacturing facilities ranging in complexity and size up to $100 million.
Orfalea College of Business
'90s
Andrea Haviley (Business Administration '93) is the new vice president of finance at AEye, a San Francisco-based technology company that creates artificial perception technology for autonomous vehicles. Haviley served as director of operations finance at Veeva Systems, where she took the company through an initial public offering during her six-year tenure. She has held corporate and operational finance roles at Taleo, PeopleSoft, Netscape, and Ernst and Young. She also earned an MBA from UC Davis and Fintech Premier Certification from Harvard. Haviley is also passionate about volunteer work, focusing on mentoring the next generation of women leaders in junior high and high schools with opportunities for leadership, community service and cultural experiences.
Todd Trevillian (Business Administration '93) is Everywhere Wireless' new director of business development. Trevillian will support the company's Gigabit+ internet network expansion. He currently lives in Chicago.
Brent Simonich (Business Administration '94) assumed the Chief Risk Officer role at E*TRADE in January after serving as corporate controller. Prior to E*TRADE, he worked as a Certified Public Accountant with Seiler LLP where his focus was in audit and tax.
Manvir Sandhu's (Business Administration '96) technology consulting business, Zennify, received a significant growth investment round from Salesforce Ventures in 2019 and scaled it's practice nationally, including expanded facilities in Sacramento and Boise. Since Sandhu co-founded the company in 2013, it has grown to more than 120 employees, appeared on the Inc. 5000 list of fastest growing companies in 2019, and was named among the best places to work in Sacramento and Boise.
'10s
Evan Conklin (Business Administration '10) recently became an accounting manager with Allen Wine Group, a wine industry business advisory firm. Conklin is also a certified public accountant.
College of Engineering
'70s
Russell M. Cummings (Aerospace Engineering '77; M.S. Biomedical Engineering '85; Music '99) received the American Institute of Aeronautics and Astronautics' (AIAA) 2020 Pendray Aerospace Literature Award at the AIAA SciTech Meeting. The award recognizes Cummings' book "Applied Computational Aerodynamics: A Modern Engineering Approach," published by Cambridge University Press. Cummings received the honor "for being the lead author on a ground breaking undergraduate text that introduces computational fluid dynamics to aeronautical engineering students."
'90s
Cesar Hernandez (Electrical Engineering '99) recently joined fintech company Derivative Path as a foreign exchange product manager. Hernandez previously worked with Wells Fargo and Washington Mutual Bank after starting his career as an electrical engineer for Novellus Systems.
'00s
Jonah Heller (Industrial Engineering '04) is the founder of Infinity 808, a company that makes board shorts and other apparel out of recycled plastic bottles. He was featured in the Maui News for his company's sustainability efforts in September. Heller also holds an MBA from San Diego State University.
'10s
Marissa Rauthause (Civil Engineering '15) was promoted to project engineer at Geotechnical Resources Inc. (GRI) in Oregon. She joined the firm in 2018 and is responsible for developing exploration programs for site/subsurface characterization, conducting advanced engineering analyses, and providing construction observation services. She holds a master's degree in geotechnical engineering from Oregon State University and is a licensed professional engineer in Oregon.
Shaunessy Grant (Mechanical Engineering '17) began working for NASA's Jet Propulsion Laboratory on groundbreaking projects that involve Jupiter and Mars in 2018. In response to the pandemic, Grant is now working on a team that helps develop easy-to-make ventilators meant to treat coronavirus patients.
College of Agriculture, Food and Environmental Science
'00s
Gemma Aguiar (Agricultural Business '08) is the founder of Design Like Whoa, a customized apparel and accessories company headquartered in San Francisco. She and her team have created the Shelter in Comfort Kit, a health and wellness-focused kit featuring different amenities. With each purchase, the company donates two face masks to Bay Area charities.
Molly Lonborg (Earth Sciences '09) recently joined Paso Robles-based winery Alta Colina as winemaker. Lonborg spent nine years at Halter Ranch in a variety of roles, including associate winemaker. She also held cellar and lab positions at JUSTIN Vineyard and Winery and Orcutt Road Cellars.
'10s
Leah Dwyer (Wine and Viticulture '13) was recently promoted to director of brewing operations at Mother Road Brewing in Flagstaff, Arizona, where she oversees the production brewery and experimental pilot brewery. Before working at Mother Road, Dwyer worked with SanTan Brewing Company and White Labs Pure Yeast and Fermentation.
Kevin Bargetto (Wine and Viticulture '16) was recently promoted to associate winemaker at Center of Effort Winery in Edna Valley, California. He helps oversee all winemaking activities, from picking to final blending and bottling alongside head winemaker Nathan Carlson.
Honored Alumni
For 60 years, the Honored Alumni Award has served as the highest honor bestowed upon Cal Poly alumni. The awards recognize alumni from each of the university's six academic colleges, Cal Poly Athletics and the Cal Poly Alumni Association. Through their contributions to their fields, to Cal Poly, and their impact in their communities and beyond, our Honored Alumni represent the best of Learn by Doing. Get to know the alumni Cal Poly celebrated in 2019 and watch videos about each alum at alumni.calpoly.edu.

Farzad "Zod" Nazem (Computer Science '81) graduated with high honors at the age of 19. He went on to serve in high-level engineering roles, first at Oracle and then as the executive vice president of engineering and chief technology officer at Yahoo!, overseeing a staff of 6,000.
Katcho Achadjian (Business Administration '76) immigrated to the US at age 19, Achadjian turned a day job at a Shell Station and a degree from Cal Poly into a career as a successful business owner and a state assemblyman.
Kevin Conger (Landscape Architecture '88) is a founding partner and president of CMG Landscape Architecture. His passion is creating democratic public space and improving the social and ecological well-being of our cities.
Kevin Falls (Journalism '78) turned a passion for storytelling into a career in film and television. He won four Emmys for his work on the West Wing and is currently the co-executive producer on the hit show "This is Us."
Kirk Messick (Agricultural Business '83) made a name for himself as a leader in the global rice industry. Messick, his wife and three of their children hold degrees from Cal Poly in agricultural business.
Rik Floyd (Economics '79) is an engaged and avid volunteer and supporter of Cal Poly and the Alumni Association. He has served in various leadership positions and is a role model and mentor for alumni volunteers across the state.
Tammy Kiely (Business Administration '89) has worked her way up to partner at Goldman Sachs, with her expertise on numerous mergers, acquisitions and financings. She is the creator of the Goldman Sachs' Case Competition at Cal Poly, encouraging the next generation of investment bankers.
Tim Geistlinger (Biochemistry '92) creates scientific solutions to major problems. He has engineered antibodies for cancer therapies and identified compounds used to treat HIV-AIDS symptoms. Recently he led the research and development team that created Beyond Meat, a meat alternative.
Tim Humphreys (Political Science '72) turned a political science degree into a successful career in systems software development. He is an avid supporter of student success in the Political Science Department.