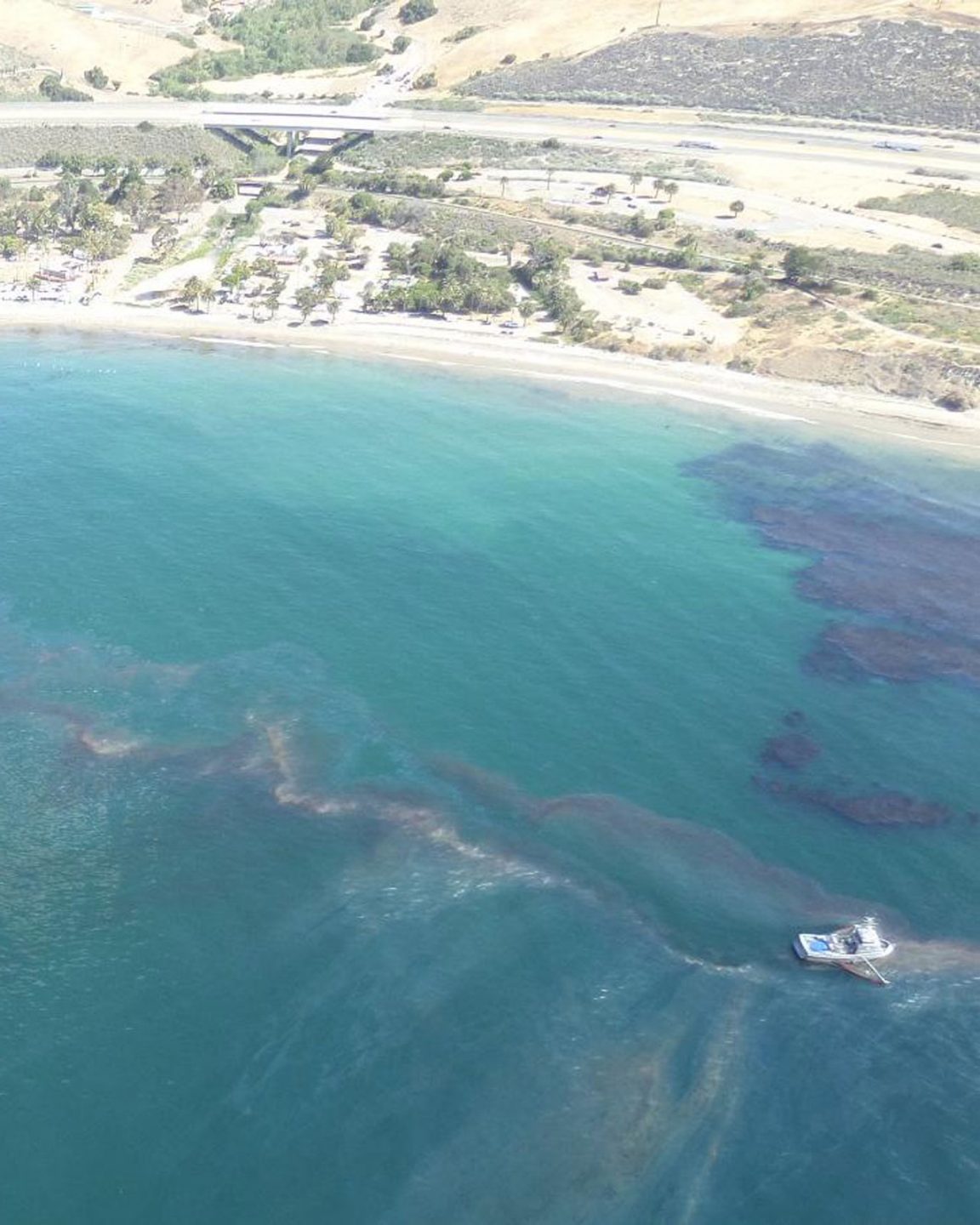 Defending the Best of California
As a member of the Department of Fish and Wildlife, alumna Anastasia Norris helps protect California from hazardous spills, leaks and pollution, including one of the state's largest oil spills in half a century.
California is known for its natural beauty, 840 miles of coastline, and the vibrant spectrum of plants and animals that fill its breathtaking habitats. However, most people don't know that the state responds to nearly 9,000 reports of hazardous spills, leaks and excessive pollution that threaten the environment and people every year.
That's why alumna Anastasia Norris (Animal Science '98) joined the Department of Fish and Wildlife. "I wanted to make sure future generations had the opportunity to enjoy the huge amount of diversity our state has both on land and in the water," she said. "The best way for me to do that, I thought, was to become a game warden. So, I did it, and I haven't looked back."
On May 19, 2015, Norris was on-call in her Southern California jurisdiction when she got word that the Santa Barbara County Fire Department reported an oil spill near Refugio State Beach. Norris would soon learn that a corroded 24-inch pipe owned and operated by Houston-based oil firm Plains All American Pipeline leaked more than 123,000 gallons of crude oil — with more than 20,000 gallons gushing into the Pacific Ocean at the edge of a national marine sanctuary and state-designated underwater preserve.
Hundreds of surf perch, grunion, invertebrates, brown pelicans, and sea lions died from exposure to the toxic slurry. The $100 million clean-up effort that soon followed closed fisheries and local beaches, making it one of the largest and costliest oil spills on the California coast in 50 years.
Norris stepped up as the lead investigator into the incident, a role she's taken on more than 20 times in her career as a warden. She managed all aspects of the investigation, from collecting data with a team of officers and environmental experts, to tracking evidence, to publishing a final report on the incident.
She and her team also drove to Ohio to keep a secure chain of custody for an important section of pipeline seized after the spill. Norris ensured that the evidence was safely transported to an independent lab for metallurgy analysis, and to assess the root cause of its failure. Due to the magnitude of the investigation, such valuable evidence couldn't travel by standard mail.
"I find the complexity and all the puzzles you have to sift through more of a challenge, and I like being challenged mentally like that," said Norris, who also holds a master's degree in epidemiology from the University of Oklahoma.
Norris published a final report on all details of the incident in 2016, which went on to play an important role in the state's legal case against Plains All American. Unlike most pollution cases that settle out of court, California pursued criminal charges against the company for the spill itself, failure to immediately report the leak, and code violations resulting from the deaths of marine wildlife.
Norris attended the proceedings daily for nearly four months, taking the stand to testify three times. In September 2018, the jury reached a historic verdict: Plains All American was guilty of one felony and eight misdemeanor counts.
"The most interesting thing for me was the result of it," remarked Norris. "We were able to get a felony criminal conviction on a pollution count against a corporation, which I understand hadn't been done in the state of California before, especially for oil pollution."
In 2019, the California Department of Fish and Wildlife's Law Enforcement Division honored Norris as the Wildlife Officer of the Year for her 10-year career protecting the state and her work on the Refugio oil spill investigation.
Today, she's stationed in Orange County near her home town of Fullerton where she continues to patrol and serve Southern California, from Big Bear to Catalina Island to the Carlsbad State Beach. Norris says it's not hard to find inspiration to motivate her hard work.
"Whenever I go to the aquarium, go scuba diving or take a nice drive where I can see the ocean, that helps bring it home," she said. "Every time I see a kid or a member of the public, I know I'm doing it for these people."