Sparks of Light
President Armstrong shares reasons for hope during a difficult time for the Cal Poly community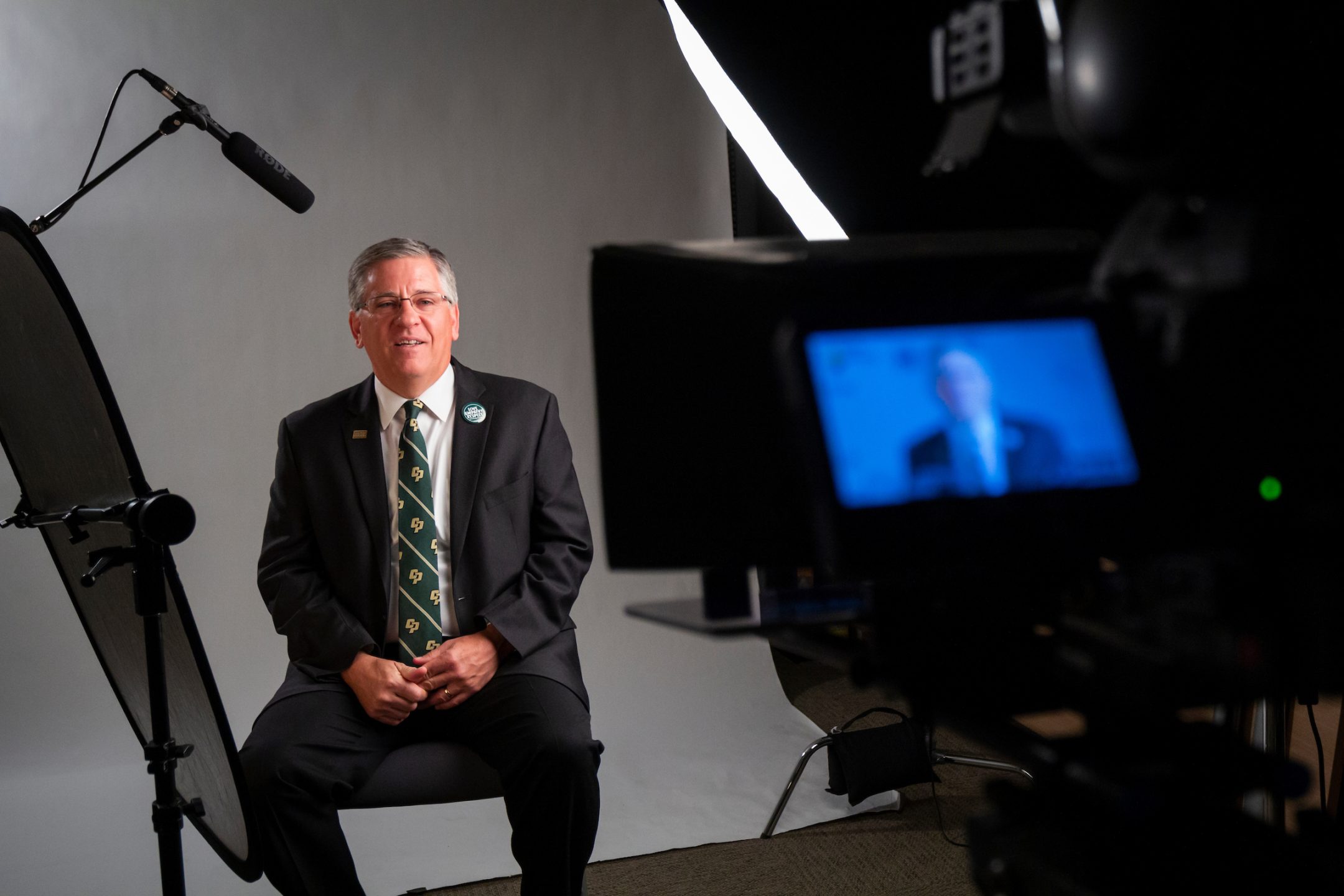 This spring quarter has been different than anyone could have predicted just a few weeks ago. The coronavirus crisis has brought tragedy, fear, and inconvenience into all of our lives. We grieve with fellow Mustangs who have experienced the loss of friends or family members, and are grateful that our community was not more badly impacted.
Even as we experience and begin to recover from the toll of the crisis, there have been some sparks of light and reasons to be hopeful. One is the astonishing creativity and flexibility that our faculty have shown in converting face-to-face classes into virtual classes over the space of roughly two weeks. We have been able to offer more than 98% of the classes originally scheduled for the spring–what a testament to our dedicated faculty and staff! You have often heard me say that Cal Poly has the best faculty of any university in the country, and if this doesn't prove that, I don't know what could.
A second spark of light has been the corresponding flexibility, adaptability, and determination of our students. Learn by Doing usually refers to Cal Poly's hands-on, practical approach to education, but it also means learning through experience, through trial and error. Inevitably, there have been problems and hiccups along the way, but the students have shown up, stuck with us, and have been our partners in this experiment in virtual education. To all of our talented, hard-working students: thank you!
Another reason to be hopeful has been the incredible staff response to sheltering in place. From Housing staff who have kept residence halls open for students who have remained on campus, to facilities and maintenance staff, to Student Affairs staff who have created (apparently overnight) a whole infrastructure of virtual campus tours, visits and Virtual Open House, to Career Services, who have made it possible for graduating seniors to start their careers through Virtual Job Fairs–our staff have kept vital operations going, have worked to protect the health of the whole campus community, and have done their jobs with aplomb and grace under exceptionally challenging circumstances.
Even as we experience and begin to recover from the toll of the crisis, there have been some sparks of light and reasons to be hopeful.
As always, parents, alumni, and supporters are bright spots for the university. Jake Odello, a 2015 graduate in Agricultural Science and the youngest member of the College of Agriculture, Food, and Environmental Sciences Advisory Board, generously bought 100 lunches for students who have remained on campus during the coronavirus crisis to care for the 10,000 domesticated animals who also live at Cal Poly. Jake is just one of many donors and alumni who have given generously to support students in need during this time. Another is Joe Cotchett, who donated $100,000 to support students in need. Those donations have helped to keep going the significant support system that Student Affairs has created to ensure that students having trouble meeting their basic needs get the necessary support, both during typical times and during the coronavirus crisis.
Another point of light and inspiration is Commander Victor Glover, Jr., a College of Engineering alum, who is preparing to head to the International Space Station in August. This mission, part of which launches in May, will mark the return of the ability to launch manned spacecraft from the continental United States. Victor's mission remind us that there will be an end to the coronavirus crisis, and that humanity will continue to aspire to new knowledge and achievements. I was delighted to have Victor join me via video during our virtual open house! Similarly, alumnus and generous donor William Frost participated last year in a D-Day reunion, reminding us that the United States has come through other serious crises before
One last spark of light (the last that I have space to mention; there are many, many more) is Cal Poly's pride in being able and willing to do our part to help. The Recreation Center on campus has been transformed into an overflow hospital facility at the request of local authorities. The facility is unique in the area in term of its size, location, and existing distribution of water and electricity. I could not be more Cal Poly proud of our campus community for being ready, willing, and able to meet these needs when asked.
Although this transition to temporarily being a virtual university came about in a way that no one would have chosen, I believe that it will yield some long-term benefits. Cal Poly will always be primarily a residential campus where talented young people come to get a face-to-face education from outstanding faculty, supported by outstanding staff. After all, Learn by Doing was born here, and it will always thrive here. However, I am confident that faculty and students will be pleasantly surprised by many of the advantages of virtual course delivery – and that some virtual courses may even become permanent parts of our repertoire. I am excited about the innovation and creativity that will follow.
We will get through this, together, because we are Mustangs!
Sincerely,
Jeffrey D. Armstrong
President