Alumni
Alumni Updates
News and notes from your friends and classmates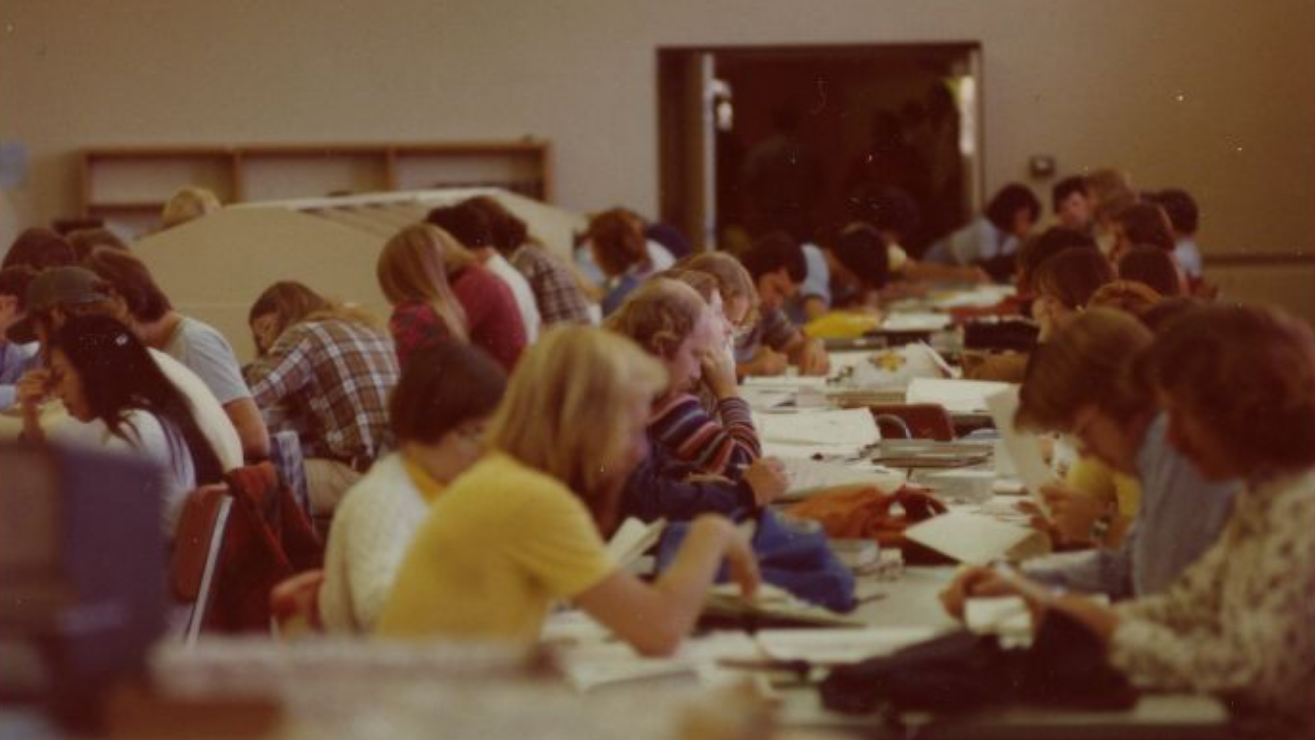 College of Engineering
80s
Alex Pryor (Electrical Engineering '84) changed his name to Alex John Abraham. He says he is, "living the life of God's grace!"
00s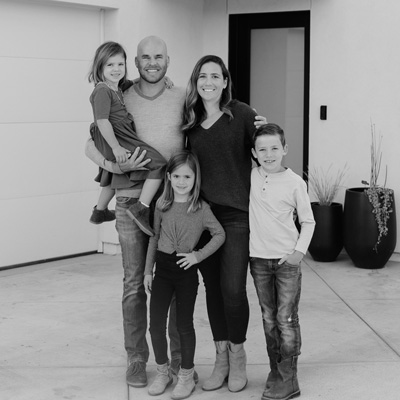 Matt (Civil Engineering '07) and Katie Walsh (Recreation Administration '06) are celebrating Walsh Engineering's fifth anniversary in San Luis Obispo. The firm's seven-person team is comprised of Cal Poly alumni. They say, "We are Cal Poly proud!"
10s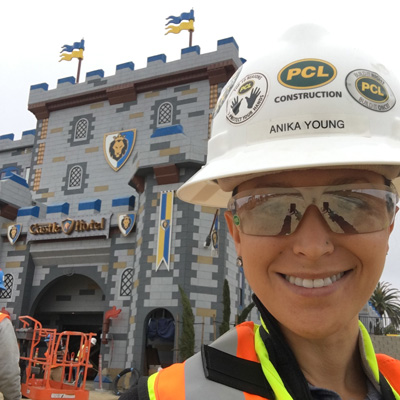 Anika Young (Environmental Engineering '12) is reflecting on her work on the Legoland Castle Hotel, which opened in Carlsbad in 2018. She says, "At the time I worked for PCL Construction Services as a project engineer. It's one of my greatest accomplishments to have built the 25x scale Lego brick castle and to have been so integrated in the Lego culture of design. I poured my heart and soul into that project … It's a truly magical building and wonderful place for kids of all ages to enjoy."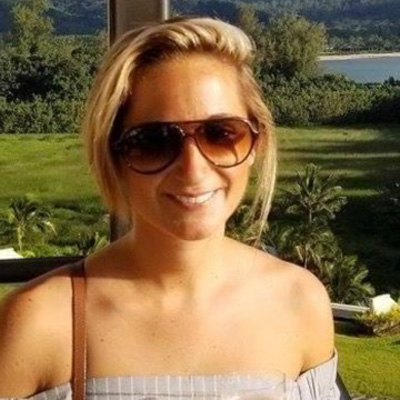 Renee Kuzniar (Materials Engineering '13) is working as a senior engineer at L3Harris supporting satellite manufacturing and testing with a top-secret security clearance.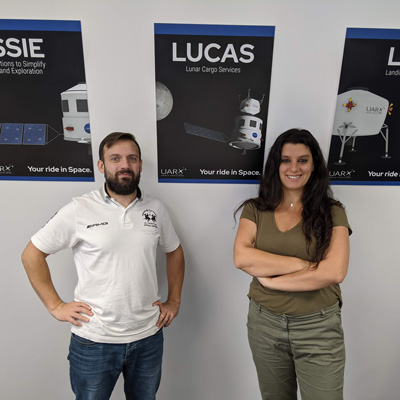 Yanina Hallak (Aerospace Engineering '16) and Andres Villa (Aerospace Engineering '16) have moved to Spain and founded UARX Space, the leading in-space transportation services from low Earth orbit to the Moon and deep space. UARX Space is a leading provider of in-orbit deployment for CubeSat and small satellites. The company has its headquarters in Spain and an office in Argentina, where Hallak and Villa are originally from.
College of Agriculture, Food and Environmental Science
80s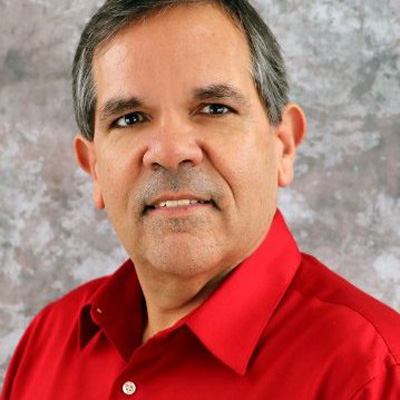 John Furtado (Natural Resource Management '82) retired in January 2021 from Kaiser Permanente as chief of staff and director for the Information Management Group after eight years. He previously retired from Bank of America as a senior vice president after 32 years in the Information Technology Group. During his career, he volunteered supporting Cal Poly admissions at East Bay college fairs for more than 25 years, and supported the NorCal student scholarship golf tournament for two decades. He also severed on the Cal Poly Alumni board for over 10 years, including CPAA board president from 2000-2002.
00s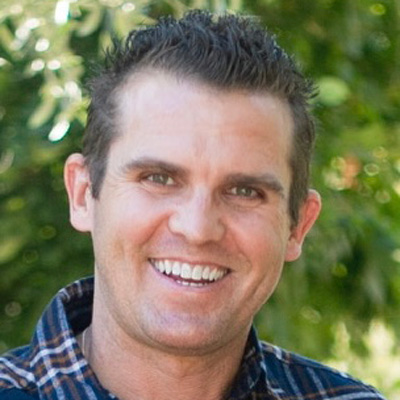 Greg Heinz (Agricultural Systems Management '06) is now a sales/commodity manager at Ippolito International in Salinas. He says he's exited for the career growth potential with a progressive grower-shipper involved in operations in the Salinas Valley, Oxnard, Yuma and Mexico. Previously, Heinz spent 15 years at produce distributor D'Arrigo.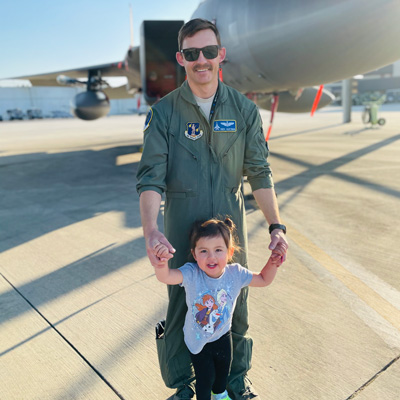 Jamie Hastings (B.S. Agricultural Systems Management '08; MBA '10) joined the US Air Force in 2010 after riding horses all through college and cowboying in Arizona, California and Nevada. In the Air Force, he flew the F-15C Eagle with the Oregon Air National Guard until 2019, before transferring to the California Air National Guard in Fresno, where he is currently stationed. He and his wife, a fellow Cal Poly alum, celebrated 10 years of marriage in March.
10s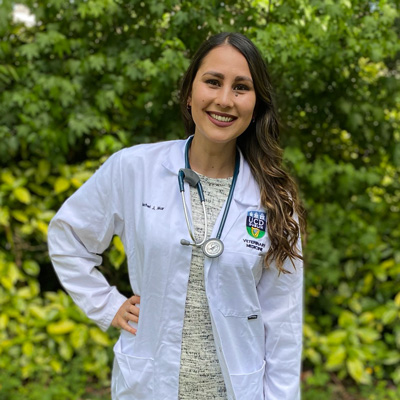 Rachel Mar (Animal Science '15) graduated veterinary school in 2020 and is currently working as a small animal vet in Santa Barbara. Mar is specializing in integrative medicine by working on certifications in veterinary acupuncture and rehabilitation therapy.
College of Science and Mathematics
80s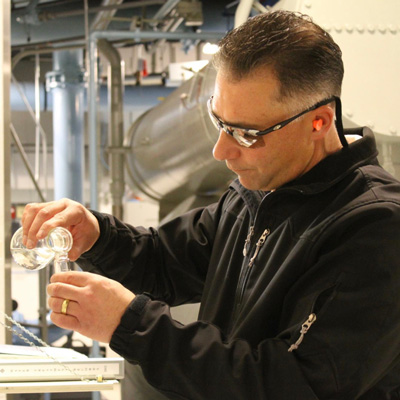 Robb Martinucci (Biochemistry '89) has worked for 31 years at Garratt-Callahan, a water treatment company, where he been since graduating Cal Poly. His son, Antonio, graduated in 2020 with a degree in architectural engineering, and his daughter, Siena, is currently studying business administration, concentrating in marketing.
00s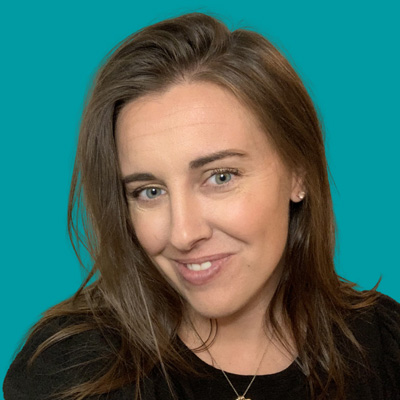 Laura Hatheway (Liberal Studies '08), a former classroom teacher and instructional coach, launched Learning with Laura 123 to support families and build confidence in all students during the pandemic. Through her business, Hatheway implemented a parent and caregiver educational program, established small student cohorts for students in kindergarten through fifth grade, and is planning upcoming summer programs in Northern California and through an online platform. This fall, she will be working with local schools and districts in California as an independent educational consultant in elementary mathematics.
10s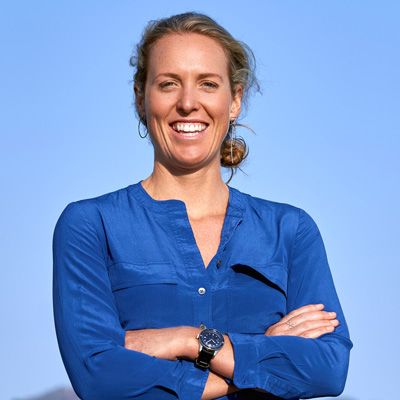 Kendall Perrine (Kinesiology '11) obtained her naturopathic medical degree from Bastyr University in 2019 and returned to the Central Coast. During the dawn of the COVID pandemic, she passed her board exams and opened a naturopathic medical practice in San Luis Obispo. She continues to live out the Learn by Doing motto daily, especially as a new doctor and business owner. She says she loves having Cal Poly students as patients because they tend to be highly motivated to optimize their health and wellbeing.
College of Liberal Arts
70s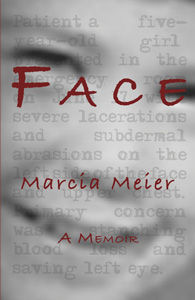 Marcia Meier's (Journalism '78) latest book, Face, A Memoir, was published in January by Saddle Road Press of Ithaca, New York, and was recently shortlisted for an international book prize.
80s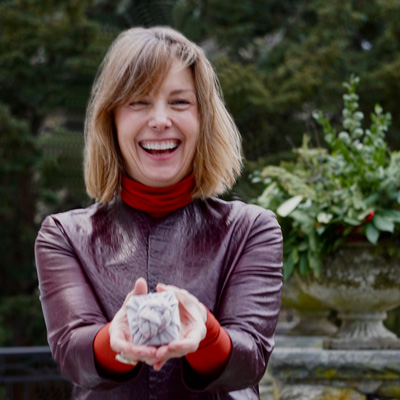 Cindy Estes (Graphic Design '89) teamed up with her friend Monica to create Rapt Giftwrap. The company uses fabric to wrap gifts, a longtime practice in Japan that saves trash from landfills. Estes says, "We are having a great time working to get the message out there… even my kids find it faster and easier than wrapping with paper. We are producing locally and creating accents with reclaimed yarn and cutting up our own scrap fabric."
90s
Robb Tanner (Political Science '92) successfully negotiated the Telecommunications Services chapter in the United States-Mexico-Canada Agreement, commonly known as the USMCA.
00s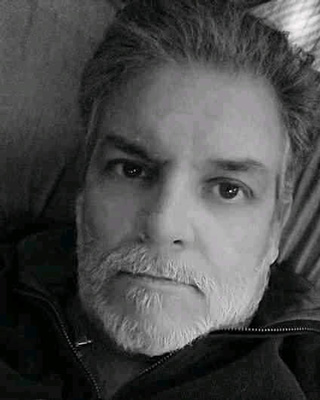 Steve Rober (Psychology '04) has spent 40 years in media broadcasting, commercials and voicework for tv and radio stations. He began his career as a disc jockey upon graduation from the United States Army after Hurricane Iwa hit Hawaii in 1982. His wide-ranging resumé includes a CLIO nomination via submission in 1985, several tv acting roles, work as an extra, and the production of media campaigns for Central Coast political candidate in the late 90s. Rober also worked simultaneously for the United States Government Department of Defense as a civil servant in California and Hawaii and a federal law enforcement officer. He finally retired from Vandenberg Air Force Base 30th Space Wing in 2017.
10s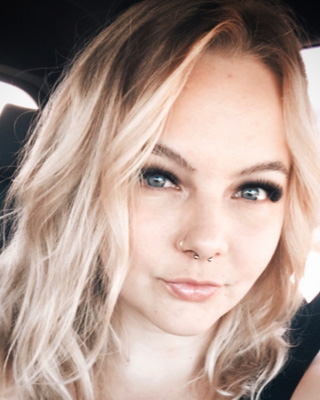 Natalie Reece (Biological Sciences '14) is a manufacturing scientist for Thermo Fisher Scientific, which purifies the proteins that go into the PCR testing kits used to detect the presence of the virus that causes COVID-19. Natalie says, "I love working for a company that makes such a positive impact on the health and safety of people all over the world."
Orfalea College of Business
70s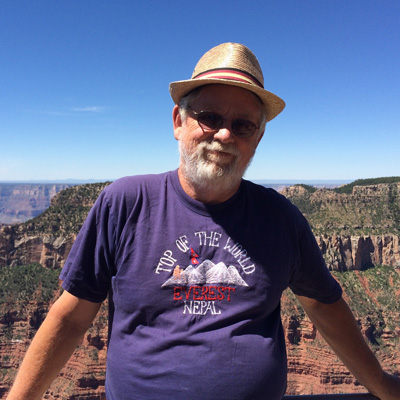 Thomas Diskin (Industrial Arts '71) I've recently moved to a new home in Henderson, Nevada, after 15 years in the mountains of northern California near Redding. He is continuing his classical music radio show for KFOI in Redding from his home studio and looks forward to playing music again with the Henderson Symphony. He says, "I love the Great Basin and I'm looking forward to exploring more of this area!"
80s
Mary-Joyce Ivers (Industrial Technology '84) was recently appointed as the president of the American Public Works Association, an organization with 30,000 plus members. She has thoroughly enjoyed her time serving Public Works at the City of Ventura for 28 years, and she feels it's a huge honor to now lead the national organization. Ivers and her daughter, Victoria, are both Cal Poly proud alumni.
10s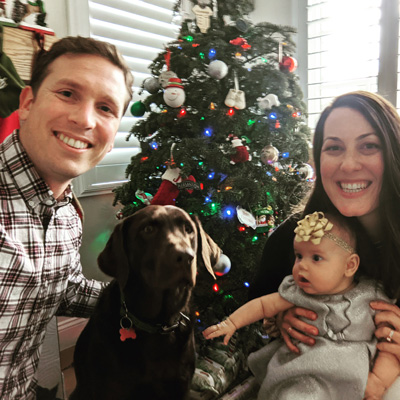 Jeremy Cleveland (Business Administration '10) went on to graduate Santa Clara Law in 2013 and now practices securities law at a large firm in Palo Alto. He and Nicole (a fellow Cal Poly alumna) married in 2014. He's the proud dad of a beautiful baby girl named Kennedy and a pup named Poly. He says, "Cal Poly pride runs deep in the Cleveland family!"
Katlyn Nelm (Business Administration '17), formerly Katlyn Holmes, joined Downey Brand's Litigation group in Sacramento where she represents clients in civil litigation and business law matters, with a primary focus on food and agriculture. While attending University of California at Davis School of Law, she was a member of the Tax Law Society, the Environmental Law Society, and also the Wine Law Society, where she served as president from 2018–2019. Nelm was also the co-founder of the Business Law Society and served as executive editor of the Business Law Journal.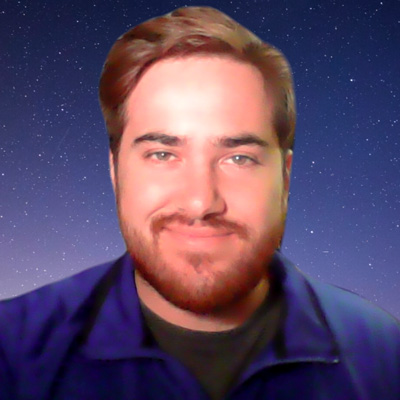 Ethan Turer (Business Administration '18) is writing a book on cryptocurrency called, "The Next Gold Rush: How Cryptocurrency Will Change Everything" with publisher New Degree Press. He launched an Indiegogo presale campaign in spring. Turer says, "As a business entrepreneurship student, I was taught how to pursue my curiosity. This book is the compilation of many ideas that I've been curious about since graduating in 2018. I hope my book inspires others to do the same."
Jillian Desmond (Business Administration '19) will pursue a doctorate of dental surgery at the University of Colorado's Anschutz Medical Campus, School of Dental Medicine as a part of the Class of 2025.
College of Architecture and Environmental Design
80s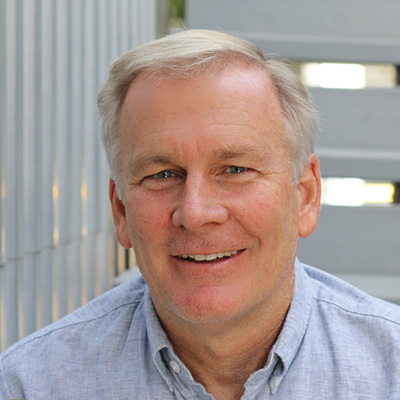 Brian Lane (Architecture '86) joined the American Institute of Architects College of Fellows for his significant contributions to architecture and society. As principal at KoningEizenberg, he's led notable projects in the Los Angeles area. For more than thirty years, Brian has aimed to advance social good through design, including a model AIDS Hospice and affordable housing on LA's Skid Row. He also pursues regulatory reform to accelerate production of affordable housing, add value to preservation efforts, and raise the design benchmark for neighborhood buildings. He is an active member of the Hollywood Sign Board of Trustees and volunteers his time with LA Más, Hollywood Community Housing Corporation, Skid Row Housing Trust, and de LaB (Design East of La Brea).
90s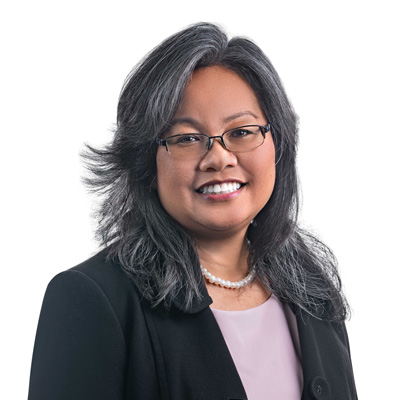 Guia Lasquete (Construction Management '97) became associate principal of Rider Levett Bucknall's North American practice. Building on her decades of industry experience, Lasquete is responsible for management of the construction consultancy firm's Hawaiian Island operations. Most recently an associate specializing in project management, Lasquete continues to advise clients on the cost, time, quality and risk of construction projects, while leading strategic development for teams based in Hilo and Waikoloa.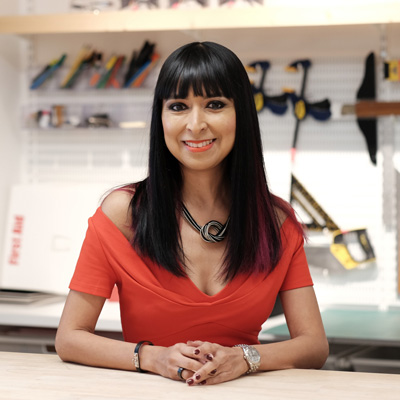 Argelia Barcena (Architecture '99) is celebrating a milestone anniversary at Gensler, where she is currently the regional manager of design technology for their Northwest region, including San Francisco, San Jose, Oakland, Seattle, Portland and Vancouver. Barcena first started working at Gensler in 2010.
10s
Rachel Raynor (City and Regional Planning '16) earned a certification from the American Institute of Certified Planners in 2020 and currently serves as the American Planning Association's section director for the Central Coast.
20s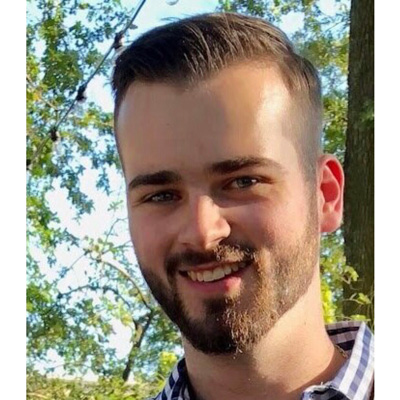 Antonio Martinucci (Architectural Engineering '20) was hired after graduation by Morris-Shaffer Engineering.