This spring, two teams of Cal Poly engineering students submitted their own versions of Mjölnir, Thor's magical hammer from Norse mythology, for a national competition hosted by the Steel Founders' Society of America. The competition challenged students from 30 colleges to create a unique design, work with a professional steel foundry to bring the design to life, and demonstrate the hammer in action.
The team calling themselves "Loco for Loki," working with American Casting Company in Hollister, California, created a sleek, modern design for their hammer. It featured a flat, square striking surface decorated with nordic knotwork and tapered to a splitting wedge on the back. The design featured a stylized image of Sleipnir, the mythical horse ridden by the god Odin, as well as Norse runes.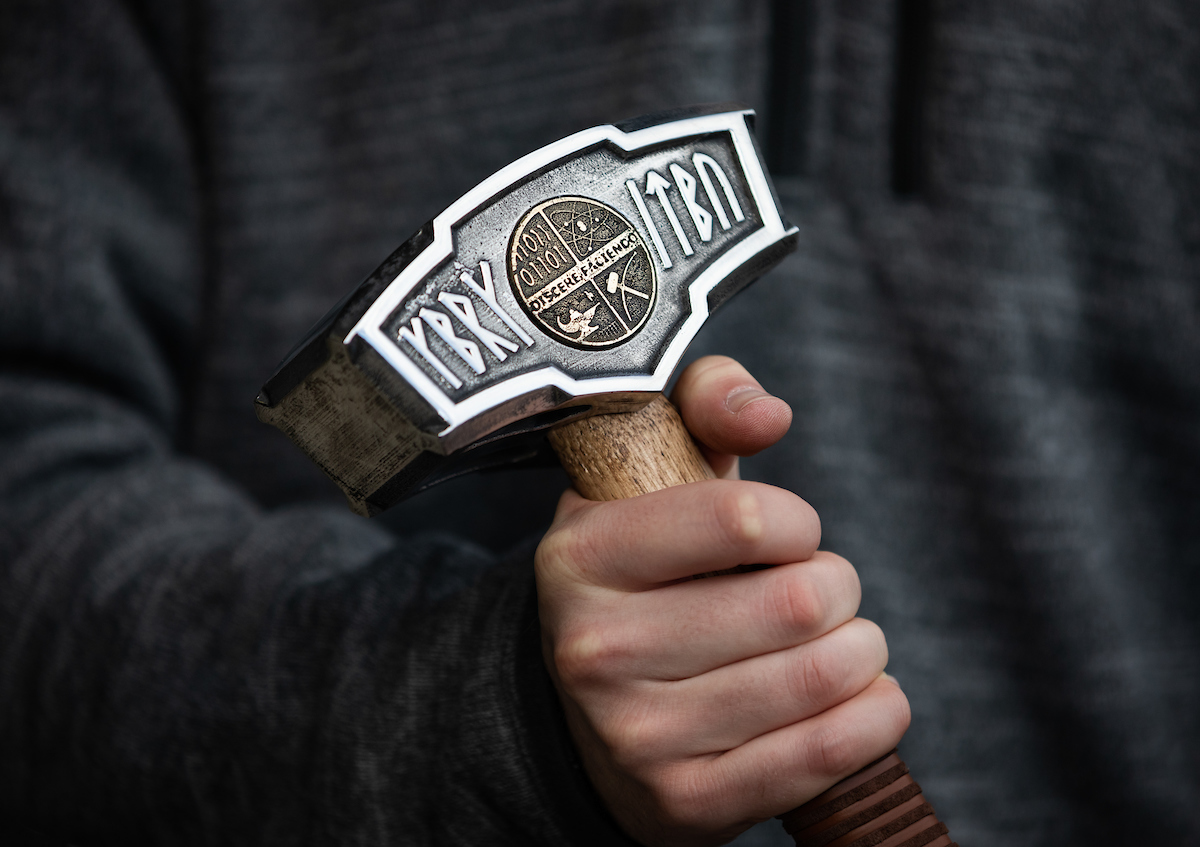 The team "Not a Drill," working with Aurora Casting and Engineering in Santa Paula, California, opted for a design inspired by classic images of Mjolnir from mythology, including a profile that slopes down from the peak toward the striking faces. The students used runes as decoration, and also cast bronze coins featuring elements of the Cal Poly university seal and the World Tree of Norse mythology.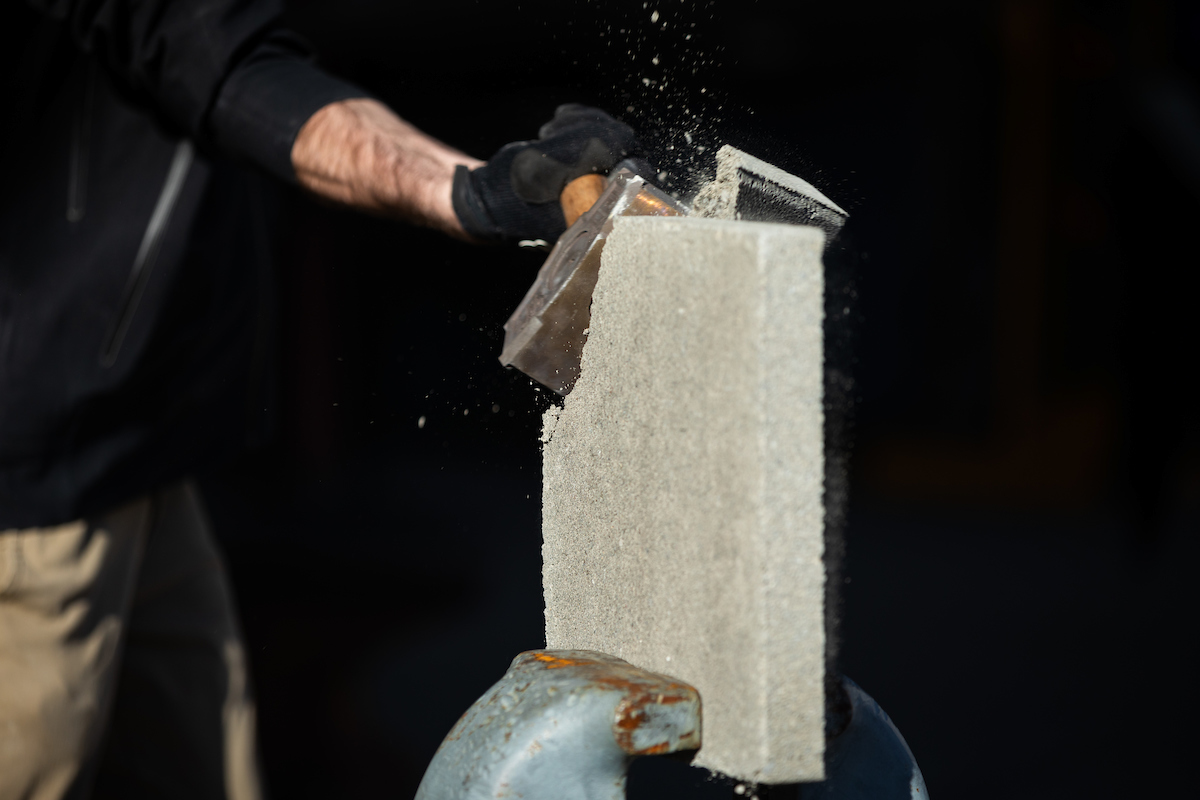 The competition wasn't just about interesting design — the submissions also had to function as hammers as well. The student teams submitted videos of themselves putting their hammers through their paces, driving nails and spikes and smashing wood and concrete.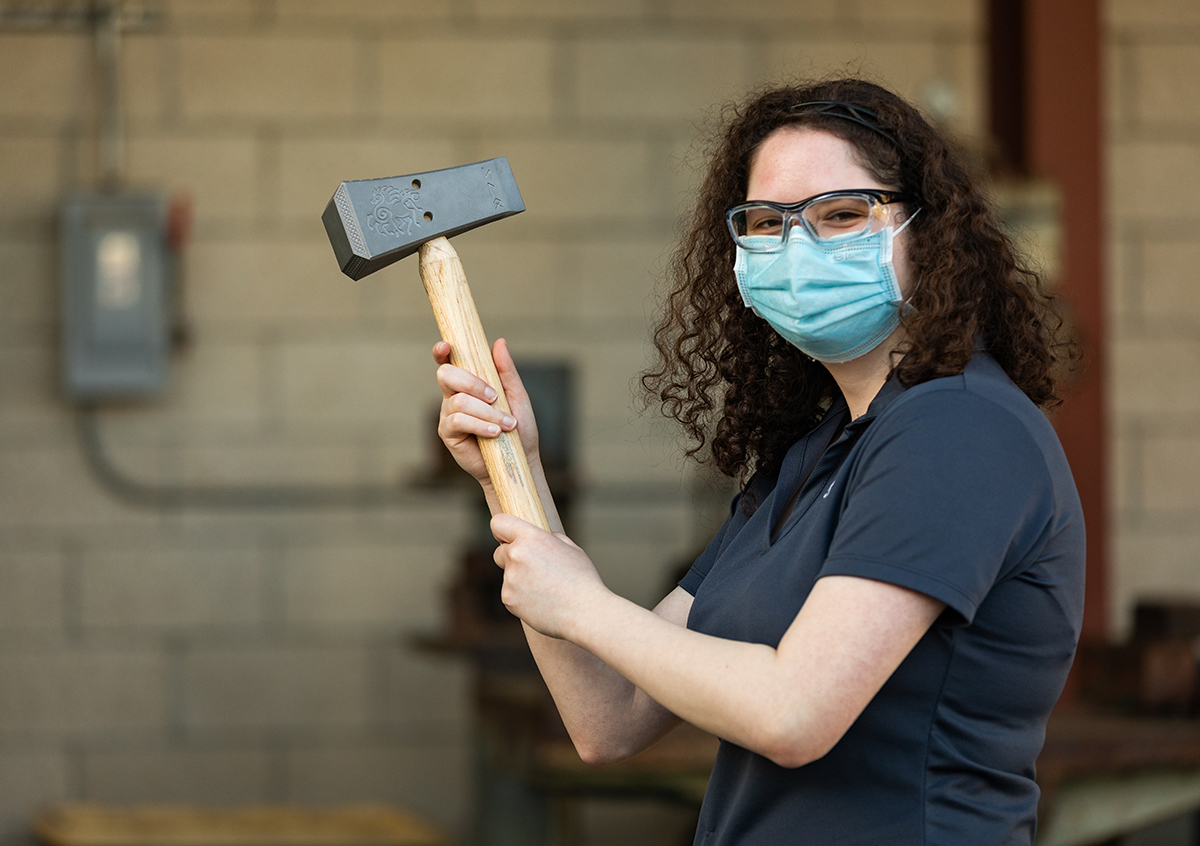 The ultimate goal of the project was to immerse students in the complete engineering process, taking responsibility for the project from concept to completion — while making important industry connections along the way.
"I'm blown away with their creativity, and then I'm impressed by how have to take into account realistic engineering constraints, going back into the design process to make it work," said Rob Carter, a lecturer in the Industrial and Manufacturing Engineering Department who was a faculty advisor on the project. "It really takes design, manufacturing processes, and materials properties folded in together to make an engineering article like this work."