For many Mustangs, the Cal Poly journey starts with a visit to 1 Grand Avenue where students begin to picture themselves as part of the campus fabric.
Since 2005, PolyCultural Weekend has helped hundreds of students take those steps. The vibrant event gives conditionally admitted students from historically underrepresented backgrounds — which includes but is not limited to factors like race, ethnicity, gender identity, and socioeconomic status — a chance to have an immersive experience as a member of the Cal Poly community led by their peers. In turn, the relationships forged through the event have helped shape a more inclusive campus and strengthened the university's cultural organizations.
"I think that's really important for students to feel like they have a home when they arrive in order to be successful here," said Terrance Harris, assistant vice president for Strategic Enrollment Management. "For those who do get the opportunity to attend, I think it's incredibly impactful."
It all began with an honest question.
In 2004, members of the student groups Pilipino Cultural Exchange (PCE) and Movimiento Estudiantil Xicanx de Aztlán (MEXA) crowded into the Admissions Office for a phone-a-thon to congratulate high school seniors and transfer students on their conditional acceptance to Cal Poly. In the days before ubiquitous email use, these phone calls were often the first way students heard they got into Cal Poly before acceptance letters arrived in their mailboxes.
Janina Umali dialed number after number inviting students who identified as Filipino to attend Polypino, PCE's weekend event for prospective students. On the table next to her, she saw another stack of paper with more names of accepted students who identified with different cultures and ethnicities.
"I thought, 'Who's going to call them and let them know that they've been accepted? How come they don't have a program like Polypino or what MEXA has?'" said Umali. "That planted a seed in my mind."
The next year, Umali and graphic communications student Jonathan Reimers became PCE's outreach coordinators. The two began working on Umali's idea.
The pair formed the PolyCultural Committee, a collaboration between the student leaders of PCE, MEXA, the Indian Student Association (ISA) and the American Indian Students Association (AISA). This chartered club created the university's first PolyCultural Weekend to connect students from a wide spectrum of backgrounds with cultural clubs and resources before they started their first year.
"I had anxiety about forming this group," Umali admitted, "There was no guidebook or manual to help, but we just learned by doing it."
A Vision, Teamwork and A Lot of Costco Pizza
As planning for the inaugural PolyCultural Weekend event got underway, the organizers were faced with a new question. Where to start?
Taking a page from Polypino, PolyCultural Weekend matched high school seniors, or hostees, with members of cultural organizations with similar backgrounds and interests — hosts — to see how they balanced student life away from home.
Umali recalls blending other social elements from Polypino with the academically-focused resources core to MEXA's orientation programming, like panel discussions and faculty involvement. The "No-Talent Show" was also created to amplify each culture's unique methods of expression, including singing, dancing, and poetry. Other cultural clubs, including the Black Student Union, Chinese Student Association and Thai and Vietnamese Student Association, had an opportunity to connect with hostees as well.
"A big part of PolyCultural weekend is making these connections so [students] do have a good social base that isn't all about partying and is grounded in their different cultures," said Reimers.
But the logistics of hosting nearly 100 students were a challenge. With no institutional funding, the event ran on a modest entry fee from students and whatever club resources could be pulled together. Hostees crashed on couches in the apartments of club leaders, students drove one another around town, and organizers relied heavily on Costco pizza to feed everyone.
To keep the energy up, Reimers founded the Hype Committee, a mainstay of the program that has endured more than 15 years later. He made it his personal mission to help every participant feel excited and welcomed through games, jokes and an epic tournament with a unique reward.
"You can do a lot with a $10 wrestling belt from Walmart. I think that was my life hack in college," Reimers recalled. "We would close down the last barbecue with a rock-paper-scissors tournament where there could only be one winner and that winner got to hoist the belt. That was a good way to finish the weekend."
As PolyCultural Weekend grew in size and Umali stepped back to focus on her architecture program, Reimers took the lead. The event was starting to get attention from Cal Poly's administration, which meant more support, but that also meant the event had to conform to more formal campus regulations. The club also recruited more volunteers beyond club leadership to host students in University Housing.
But the PolyCultural Committee didn't have to go it alone: their advisor, Tony Domingues, a staff member in the Admissions and Recruitment office, guided and encouraged the students to keep moving toward their vision, even when they were met with skepticism.
"I guess that was our secret sauce," said Reimers. "He was a real advocate for us back in the day."
With Domingues' support, the event established a virtuous cycle that helped support underrepresented students in crucial ways: because of the event, many incoming students felt well-connected even before starting fall quarter, and more continuing Cal Poly students reconnected with cultural organizations.
"What makes this organization so distinctive is that neither administration nor faculty requested these organizations to pull a program like this together," said the PolyCultural Committee's nomination for the President's Diversity Award in 2006, which the club won. "It's a continuing cycle that helps retain the enthusiasm, love and passion for the clubs, which in turn benefits these Cal Poly students."
The Next Generation
As Reimers and Umali neared graduation, new leaders like aerospace engineering major Joey Sanchez emerged. He initially volunteered as a host his first year.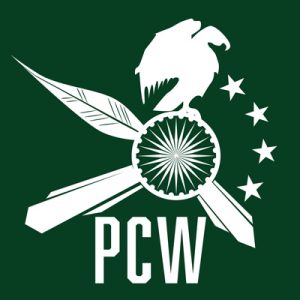 "One of the big draws of PolyCultural was feeling a part of your community in your specific cultural context, but then also part of a larger community at Cal Poly with different cultural organizations," he said, joking that it felt like he was part of the United Nations on campus. "It's still a small percentage relatively, but when you're in an auditorium with 500 people, it doesn't feel small at all."
Reimers took Sanchez under his wing and the two served as the event's president and vice president, respectively, in 2007 as the committee focused on evolving the event's funding sources. As more attendees flocked to the weekend, more food, supplies and event space were essential.
"Back then our price was $20, and where I come from, that was a lot of money. So for me, $20 was the limit," said Sanchez. "That's what really helped me push to say, "What are the things I can do to keep this event affordable and accessible?'"
Daniella Castro, who was majoring in architectural engineering, got involved with the event after her experience as a hostee. She said PolyCultural Weekend fostered an instant connection between her fellow students and made the transition from a diverse community in San José to a predominantly white campus a little less scary. When she struggled to feel at home during her first quarter, she knew exactly where to turn.
"It was hard for me to make friends or be social at Cal Poly — I did feel out of place," said Castro. "I come from a Spanish-speaking home, so [it was hard] never hearing Spanish and not being around people from a similar background.
"Within a few months of being at Cal Poly, I went straight to MEXA because that was the only place that I knew anyone. Cultural clubs became a massive part of my college experience."
Castro and Sanchez teamed up to lead PolyCultural Weekend in 2008 while working more closely with Cal Poly's administration to fund and sustain the event. The duo deliberately preserved the authenticity of its mentorship model and the student leadership that made it happen.
"Trying to find that balance was interesting," Castro said. "But at the same time there was that struggle — how do we keep this ours?"
"One of the things I'm honestly most proud of was our transition from a club to a supported organization under the Multicultural Center," said Sanchez. "The university staff recognized the importance and the impact PCW was having on students. Their support for the change was instrumental in ensuring that PCW would persevere, and continue to grow and thrive."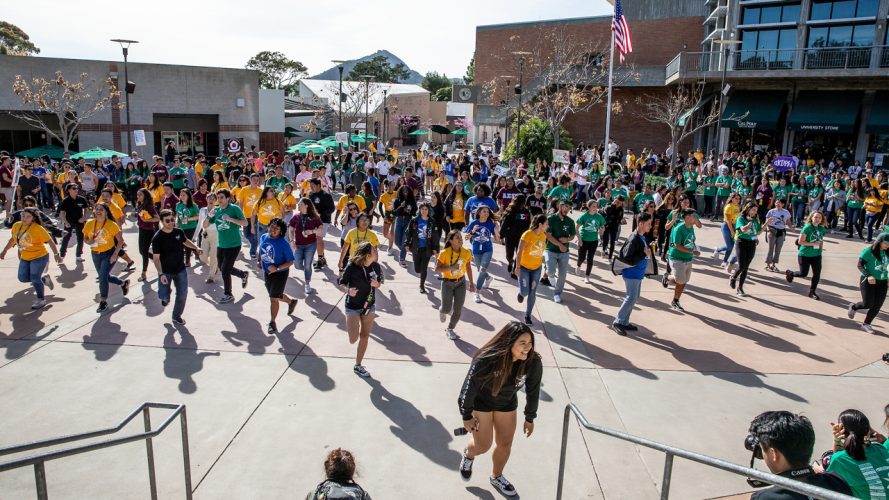 A Sense of Responsibility
The leaders of cultural organizations were stretched thin, taking on multiple roles in clubs, campus events and academics that were some of the only lifelines for students of color, Castro recalled. Castro remembers she barely had time to celebrate a successful PolyCultural Weekend because there was always another initiative on the horizon.
Compounding the stress, there was little discussion about mental health as added responsibility continued to fall on students of color, Castro said.
"We were crazy-overworked and it took a really large toll on a lot of people," she said. "We worked ourselves to the bone." Castro added that she barely slept and didn't have conversations about healthy boundaries or coping mechanism during tough times.
Sanchez's college resumé illustrated that point. In addition to leading the PolyCultural Committee as either vice president or president for three years, Sanchez worked as a student technician in the Aerospace Engineering Department, took on roles within several cultural clubs, and served a year as president of AISA while earning his bachelors and master's degrees in aerospace engineering. He jokes that the purple couch in the Multicultural Center was named after him because he rested on it during stressful days on campus.
"The cultural clubs really carried us through those years," said Castro. "I'm super glad we did it, but at the same time, it was just a crazy amount of work that we all put on ourselves."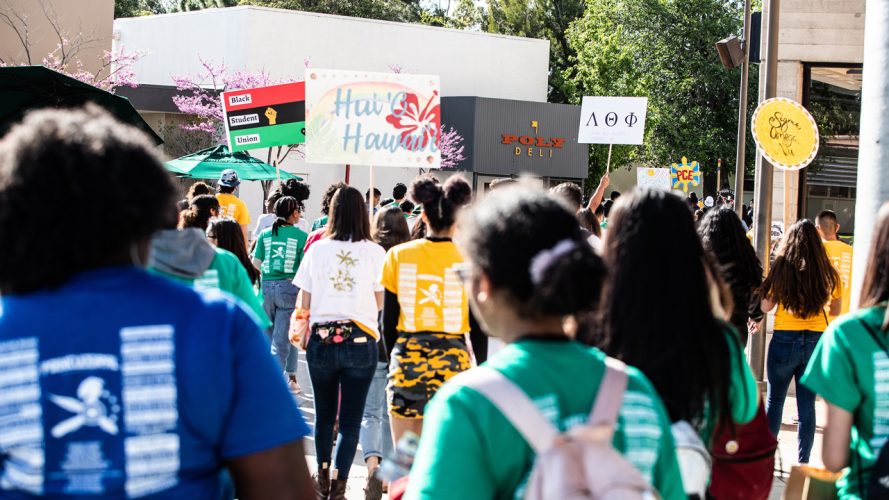 Pandemic Pivots
In a normal year, the event hosts more than 300 high school students with dozens of campus clubs and organizations involved throughout the weekend.
The event's leaders faced a unique challenge to host the 2021 event virtually due to the COVID-19 pandemic — but it got their creative juices flowing, said Lilianne Tang, Social Justice and Multicultural Program coordinator who oversees the event alongside a team of dedicated student leaders.
In addition to live Zoom events, participants chatted using Discord, an informal messaging app popular with gamers. Video blogs walked viewers through diverse culinary options around the Central Coast. Cultural organizations on campus prerecorded their music and dance performances for "PCW's Got Talent."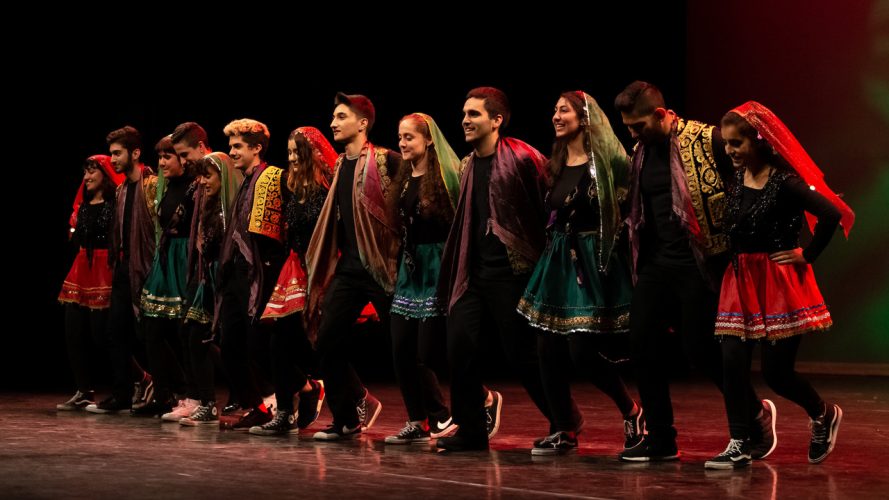 More than 35 cultural clubs and organizations signed up to connect with new students — a new record for the event. Hosts virtually mentored small groups of accepted students to build more connection among participants. Transparent conversations about the university's past, present and future have become critical for those considering a Cal Poly education.
"We tell the hosts to be honest, speak their experiences freely and not to sugarcoat anything," said Tisa Tehranchi, a public health student and leader of the event's Connections Committee. "But with that, we often ask them to share also how the campus can come together, how the cultural community becomes stronger during times of turmoil, and how there's often room for growth."
The event also helped admitted students learn about the continuum of programs there to support their journey as Mustangs, through Week of Welcome, University Housing and the Multicultural Center's Poly Pipeline Mentorship Program.
"It's not just about getting them here," said Beya Makekau, director of Student Diversity and Belonging. "It's about getting them here and making sure that they can thrive and that they're going to be successful: that they're going to graduate."
More than anything, the student leaders of the 2021 event hoped they could make future Mustangs feel like they belong here, even from a distance.
"It's easy to feel like you don't matter. We want to reverse that," Tehranchi said of her core message for prospects and supporters. "We want to show them that there is a community of people that care about [them]."
And behind the scenes, support for PolyCultural Weekend's team of student leaders has gotten stronger in recent years. The event's lead coordinator roles are now paid positions, underscoring the value they add to the event and the campus as a whole through their vision and hard work.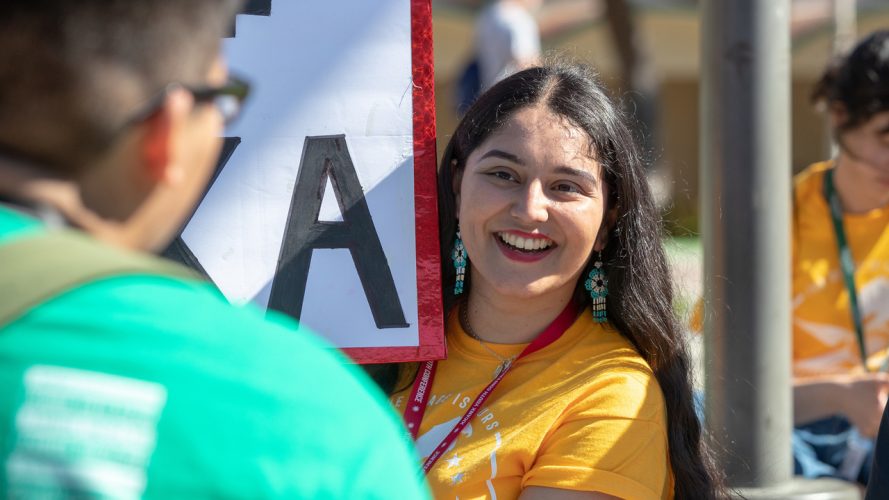 Looking Back on a Legacy
PolyCultural Weekend's early leaders say they feel a deep sense of gratitude for an experience that defined their time at Cal Poly and shaped their futures.
"I think that the experience in leadership is unmatched," said Castro. "I learned a ton about organizing — taking this insane idea of a huge event and breaking it down."
Today, she is co-founder of DNA Detailing and BIM in San José, which creates 3D computer models of buildings that are going into construction. She uses skills she sharpened during PolyCultural Weekend: organizing complex tasks, budgeting, mapping logistics and motivating colleagues. "In my career, all of those skills come into play when it comes to dealing with teams and managing others."
Sanchez went on to work at NASA's Jet Propulsion Laboratory on the Mars 2020 Rover and the ASPIRE program that helped test the rover's supersonic parachute. Now, he works for Zoox, a tech company developing autonomous vehicles. His career has involved a lot of experimentation that required months — even years — of preparation for a moment of greatness, not unlike PolyCultural Weekend.
Sanchez and Castro didn't just find friendship through PolyCultural Weekend, they found love too. The pair began dating shortly before the 2008 event and are now married and live in the Bay Area.
"When I think about it now, it makes me really happy that it's still affecting students in the way it shaped me and a lot of my friends," Sanchez said of the event's legacy. "Within the university, sometimes it may feel like it's really hard to drive change, but there should always be room for students to organize, room for students to achieve, and room for students to implement new ideas."
Meanwhile, Umali, who works in real estate in Los Gatos, looks back at her role in PolyCultural Weekend as a highlight of her years as a Mustang. "It literally touched like thousands of people's lives," she said. "I think PolyCultural was one of my biggest accomplishments."
"It makes you feel great inside to know that the work that trying to change the cultural climate at Cal Poly is paying dividends," echoed Reimers, now a user experience designer for a med-tech company in Virginia. "It made sure that they are welcomed — that they do belong."
---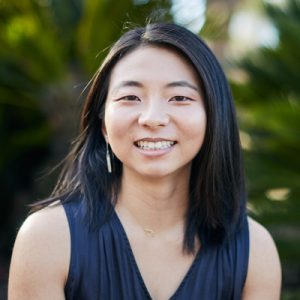 In Her Own Words
Jessica Ryugo attended PolyCultural Weekend as a high school senior. She became a coordinator for the event in 2014 and 2015 while earning a bachelor's degree in food science and an MBA.
"PolyCultural weekend was just so life-changing for me. I have a very unique experience as an Asian American: I lived in Hawaii until I was nine years old, but then I moved to California and was surrounded by Caucasian people in Ventura County. I went to Cal Poly and found my 'Asian-ness' and found my community, which is very opposite from a lot of people.
I was an attendee of PolyCultural Weekend back in 2010. I was already very aware of Cal Poly, but I never truly considered going there until PolyCultural Weekend. It was just amazing for me to have that connection with existing Cal Poly students and also see all the different sort of activities that were possible through the cultural clubs.
My host was in the Chinese Students' Association, and they have their hip-hop dance group called Take Out Kidz. I've been a dancer my whole entire life, so it was really cool to see that. I think the relationships I made were so impactful. I made the drive back for Open House right after because I wanted to see the new friends I made. Once I became a student at Cal Poly, I joined CSA and went on to be their treasurer.
I definitely think — now I'm getting emotional — just seeing the students have that epiphany within that weekend and seeing themselves forming a community, I think that made it really worth it."