Alumni
Alumni Updates
News and notes from your friends and classmates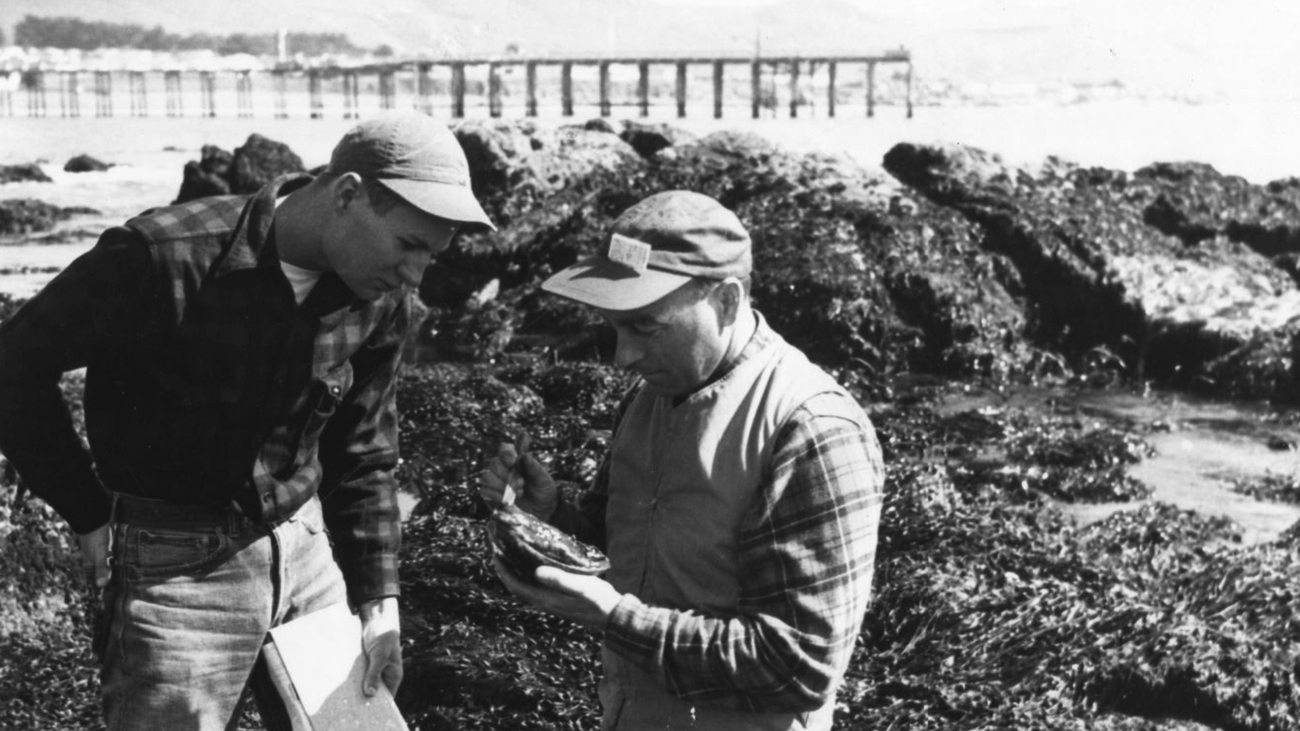 Orfalea College of Business
'90s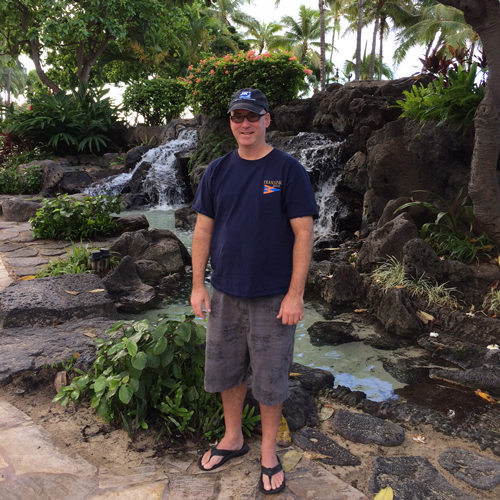 Derek Hath (Business Administration '90) is retired and enjoys living in Leisure World in Seal Beach, California.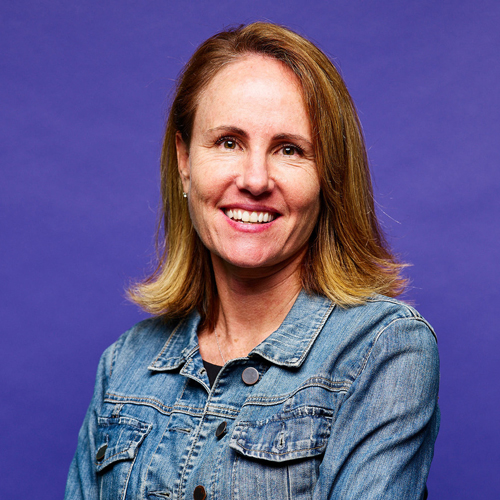 Stacy Wright Malone (Business Administration '94) was tapped to serve as the vice president and head of global business marketing at Pinterest.
'10s
Lauren Bartleson (Business Administration '13) recently wrote a memoir called "Behind the Façade: A Mental Health Memoir," which was published by New Degree Press.
Josenoe Vargas (Industrial Technology '15) is the new manager for the Women, Infants and Children (WIC) Management Information System for the South Los Angeles Health Projects. The program feeds more than 50,000 families each month in Southern California.
'20s
Flora Arguilla (MBA '22) is the first in her family to earn a master's degree. She studied art history while earning a bachelor's degree at another university, and she is now an office manager and executive assistant at an art conservation laboratory.
College of Engineering
'70s
Michael Burz (Aerospace Engineering '74) is CEO and cofounder of Enzinc, an advanced battery engineering company. The company recently closed a $4.5 million seed funding round and secured a $1.8 million award from the California Energy Commission to develop and deploy a high performance, safe, recyclable, low-cost rechargeable battery based on zinc and technology licensed from the U.S. Naval Research Laboratory. The technology is designed to accelerate the deployment of renewable energy applications like electric vehicles and stationary energy storage by building the battery in existing lead-acid factories worldwide.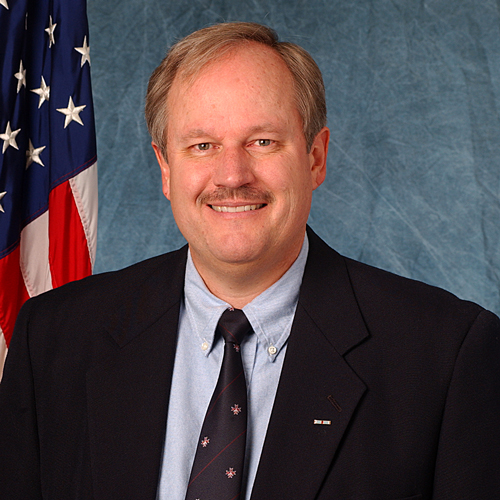 Russell M. Cummings (Aeronautical Engineering '77, M.S. Engineering '85) was named the editor in chief of The American Institute of Aeronautics and Astronautics (AIAA) Education Series, which publishes books that are adopted for classroom and professional use globally. Cummings has served as a professor of aeronautics and managing director of the Department of Defense High Performance Computing Modernization Program Hypersonic Vehicle Simulation Institute at the U.S. Air Force Academy. He also taught in the Aerospace Engineering Department at Cal Poly for 18 years prior to going to the Air Force. In addition to his Cal Poly degrees, Cummings holds a doctorate in aerospace engineering from the University of Southern California.
'80s
Don Erickson (Industrial Engineering '84) reports he is still working at Vandenberg Space Force Base coordinating support of SpaceX launches. He actively recruits engineering students for summer internships and entry-level career development positions. Outside of work, Erickson is the chief intervention marshal for Formula 1 races in the U.S., leading the crews that clear the race track of stopped race cars.
'00s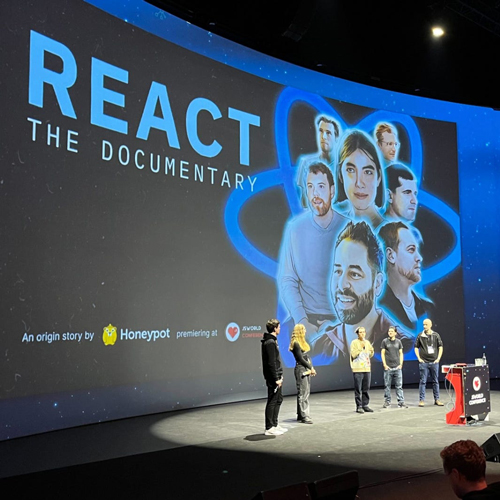 Tony Casparro (Computer Engineering '05), an engineering lead at Netflix, was just featured in the new "React" documentary alongside the original creators of the web framework. He says, "I was honored to represent Netflix as a lead engineer adopting this new, transformative technology and attended the documentary premier in Amsterdam."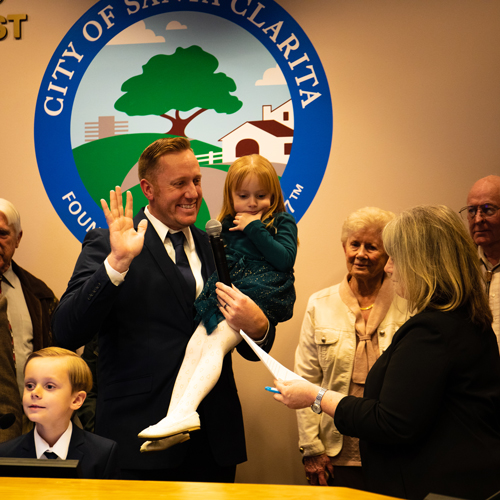 Jason Gibbs (Mechanical Engineering '05, M.S. Mechanical Engineering '09) was sworn in as mayor for the city of Santa Clarita, California, in December 2022.
Ryan Fitzpatrick (Civil Engineering '07) earned licensure as a civil engineer in the state of California in 2011 and structural engineer in the state of California in 2018.
'10s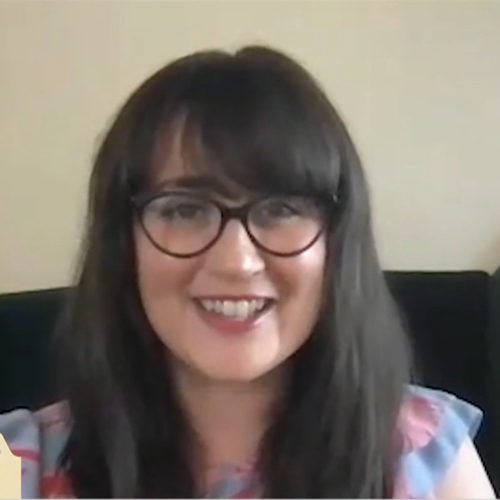 Katherine Clayton (Biomedical Engineering '12, M.S. Biomedical Engineering '12) is the cofounder and CEO of OmniVis, which uses technology to rapidly detect foodborne pathogens. OmniVis was recently named to the Pepperdine Graziadio Business School's 2022 list of Most Fundable Companies, and Clayton was featured on Inside Indiana Business.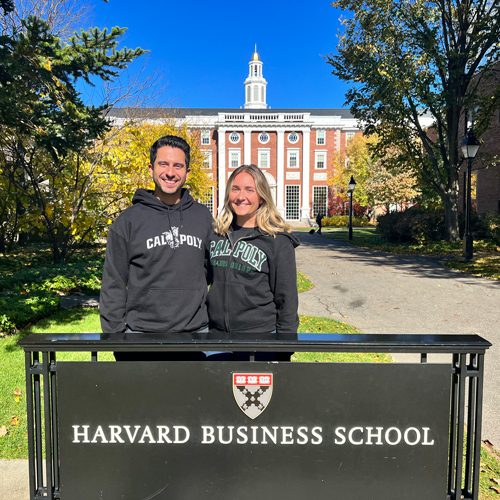 Diego Jaramillo (Business Administration '14) and Jessie Pease (Computer Science '15) connected this fall as the two Cal Poly alumni in the Harvard Business School MBA class of 2024. They say, "We feel lucky to have each other as support as we navigate this new adventure! While the changing of the New England leaves is nice, it doesn't beat the SLO life."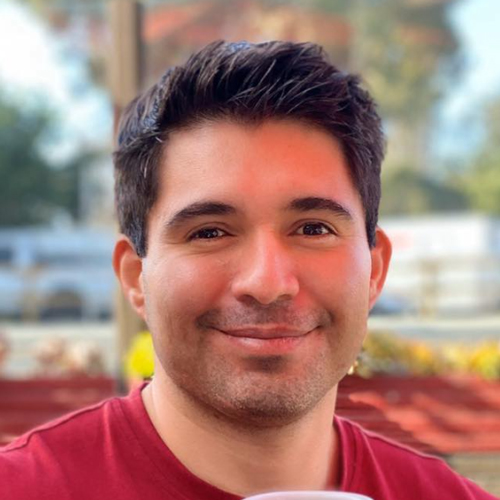 Luis Frausto (Mechanical Engineering '13) is a mechanical engineer at Lawrence Livermore National Labs and a reservist in the US Air Force.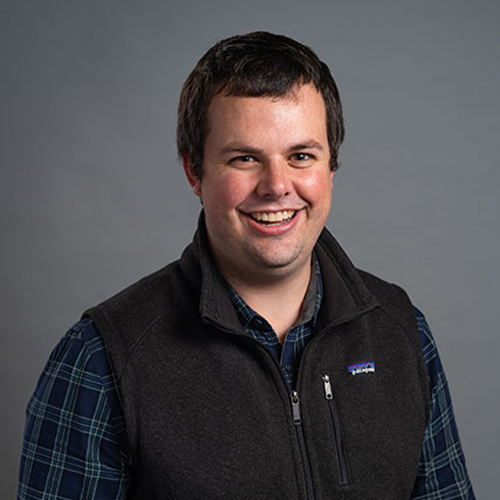 Ian McCoog (Civil Engineering '16) has been promoted to project executive at Preston Companies and leads the company's Milpitas team. McCoog began his career at Preston Pipelines as a college intern and returned after graduation to roles in project engineering and project management.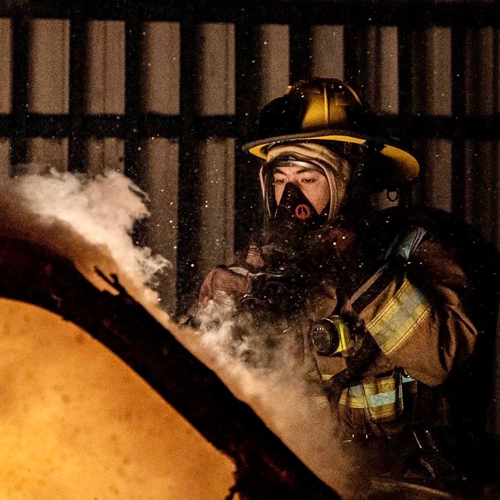 Michael Kusaba (Aerospace Engineering, '19) recently completed his yearlong probation with the Los Angeles City Fire Department and is now a full fledged member of the department.
'20s
Anthony Bonvino (Biomedical Engineering '20) began working in the medical device industry after graduation to gain valuable experience and skills. Bonvino recently made a career change to the world of venture capital. He says, "I'm proud to leverage the technical and networking skills that I learned at Cal Poly in this new field, and I look forward to bringing my unique perspective and expertise to continue making a positive impact."
Bailey College of Science and Mathematics
'70s
Glenn Anderson (Physical Education '74) and Mary Anderson (Social Sciences '78) have been married for more than 41 years. The pair met while Glenn was Cal Poly's assistant wrestling coach under Vaughan Hitchcock, and Mary was in her senior year before graduating cum laude. They have raised four children and have three grandsons. They live in Rosarito Beach, Mexico, but have been in Fort Lauderdale since early 2023. The Andersons say, "Although the time at Cal Poly was small, it was the most positive experience in our lives! Go Mustangs!"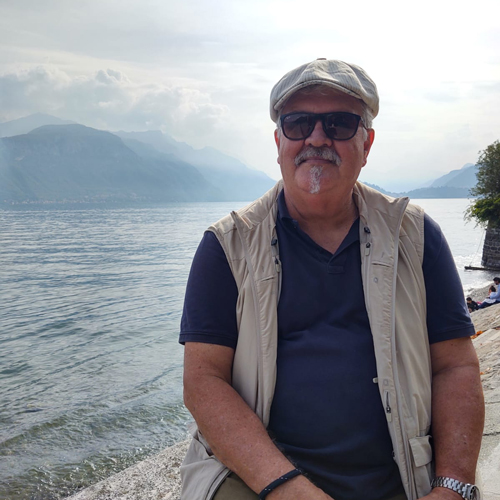 Don Fox, M.D. (Biological Sciences '78) retired after a 33-year career in anesthesiology, including time in the U.S. Army Medical Corps and years on the faculty at UC Davis Medical Center. For the last 22 years, he was medical director of anesthesia and perioperative medicine at a tertiary medical center in Idaho. He earned his medical degree at USC's Keck School of Medicine in 1983 on a U.S. Army scholarship and completed postgraduate training in anesthesiology. Fox lives in Boise with wife, Brenda, near his four adult children and seven grandchildren. He enjoys playing guitar in a rock band and traveling to Italy.
'80s
Jean Ellis (Chemistry '81) married her second husband on November 18, 2016.
'90s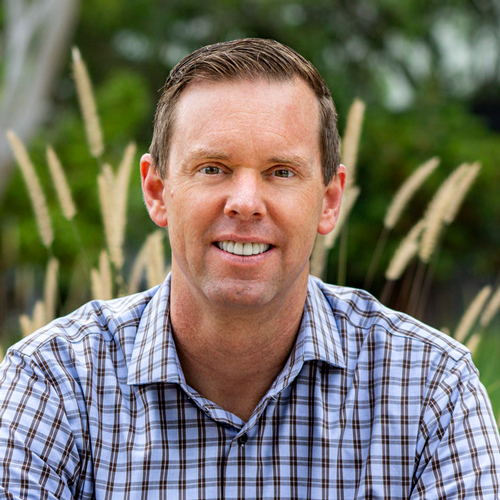 Ian Adam (Ecology and Systematic Biology '97) has been named vice president of specialty practices at Fuscoe Engineering Inc. Adam joined Fuscoe in 2001 and also is Fuscoe's stormwater management team leader. His specialty is water resources with an emphasis in water quality regulations, sea-level rise policy, Clean Water Act citizen suits and resource agency negotiation. In his position as vice president, Adam will be responsible for the promotion and expansion of Fuscoe's specialty practice services, which include stormwater management, survey, mapping and geospatial technology. Adam lives in Huntington Beach, California, with his wife and their two children.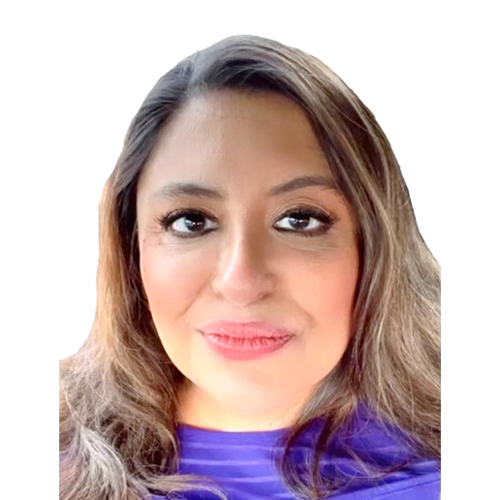 Theresa Avila Bimbela (Liberal Studies '97), CEO of TAB Professional Services, was awarded the Women of Distinction Accelerate grant at the annual 2022 Women of Distinction Awards and Grants competition from the National Association of Women Business Owners of Southern Nevada. TAB Professional Services offers grant management, project and event management, and other administrative services. Bimbela also holds a master's degree in education from Chapman University.
College of Liberal Arts
'90s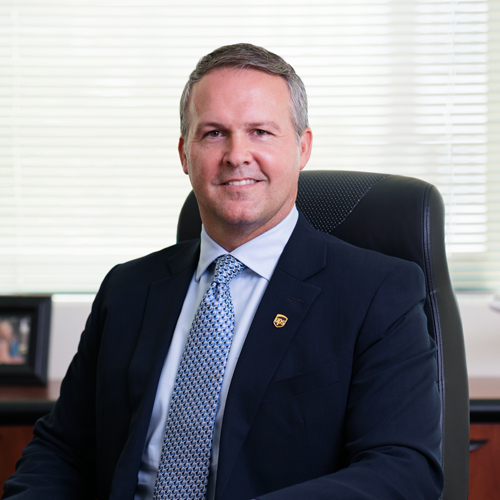 Jim Joseph (Social Sciences '90) has been named president of UPS Airlines, one of the world's largest cargo airlines. He is responsible for the safe operation of nearly 300 aircraft operating worldwide and sorting operations at UPS's global air hub in Louisville, Kentucky. Joseph, who played football at Cal Poly, began his UPS career in San Luis Obispo soon after his graduation and has served in a variety of operations and industrial engineering roles during 30 years with the company. He earned a master's in global management from Thomas Edison University and completed an advanced Executive Development Program at the Wharton School of Business.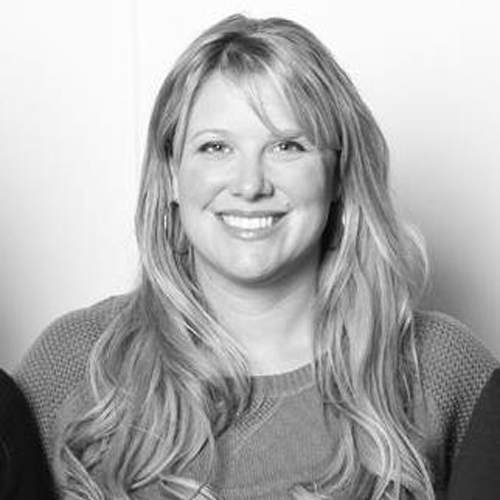 Samantha "Sami" Schneider (Speech Communication '98) is the founder and CEO AmpersandPeople, a human resources and talent consulting firm that works in biotech, life sciences, tech and nonprofit industries. She was recognized as one of the top 100 most influential recruiters globally by LinkedIn for her work on Talent Teams at companies like Electronic Arts, Google and Shutterfly. Schneider is passionate about being an activist for women and giving back to her community.
'10s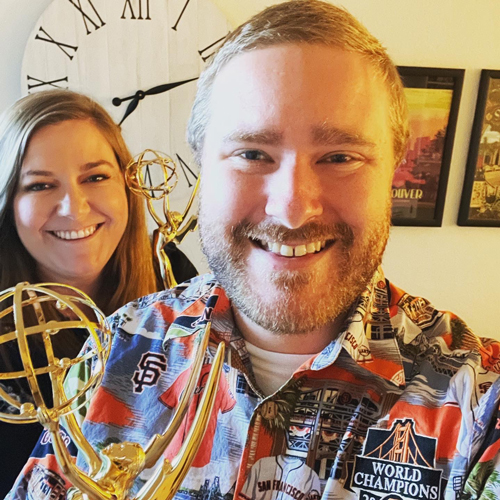 Lindsay (MacLeod) Zuchelli (Journalism '13) and Ed Zuchelli (Journalism '14) won Emmy awards for news coverage of the Alisal Fire, which burned nearly 17,000 acres in Santa Barbara County in October 2021.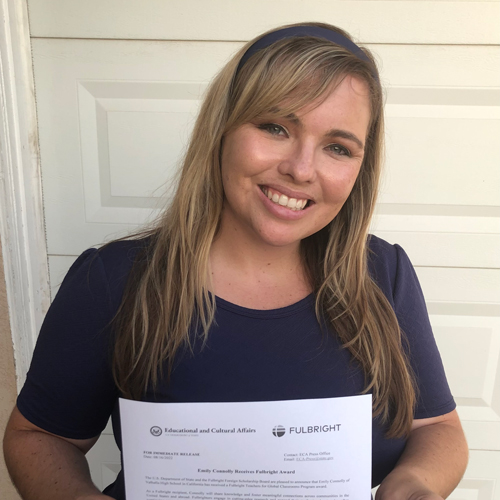 Emily Connolly (English '14) was named a Fulbright Scholar in the Teachers For Global Classrooms program. She represented California high school teachers in Washington, D.C., at the Global Teaching Symposium in February. She will also represent the United States in Uruguay this summer, working with educators and law makers to exchange teaching practices and cultural experiences while encouraging students to become better global leaders.
Carol Wang, Ph.D. (Psychology '15) completed her post-doctoral fellowship at MD Anderson Cancer Center in cancer prevention among underserved communities and currently serves as the Central/West Texas director of research at HCA Healthcare.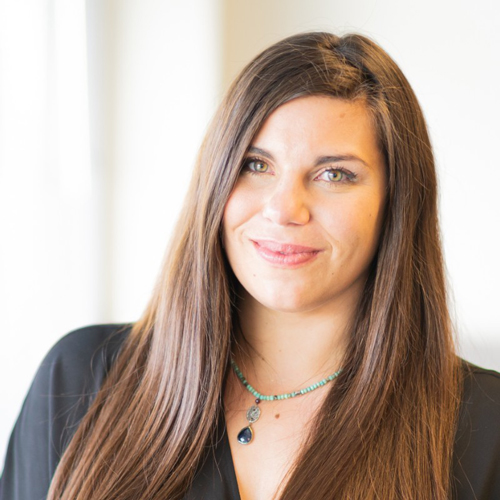 Katy Palmer Rodgers (Anthropology and Geography '15) was named one of the Power 25 in Health Care in Idaho for her work as interim director at Project ECHO Idaho at the University of Idaho WWAMI (Washington, Wyoming, Alaska, Montana and Idaho) Medical Education Program.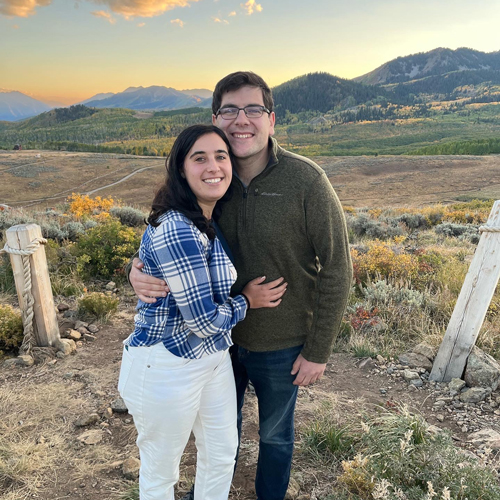 Benjamin Klein (History '18) and Rachael Katz (Communication Studies '18) met at Cal Poly, dated for five years and were engaged on Dec. 10, 2022. They say, "We are grateful to our Cal Poly community for where we met and where our relationship began!"
'20s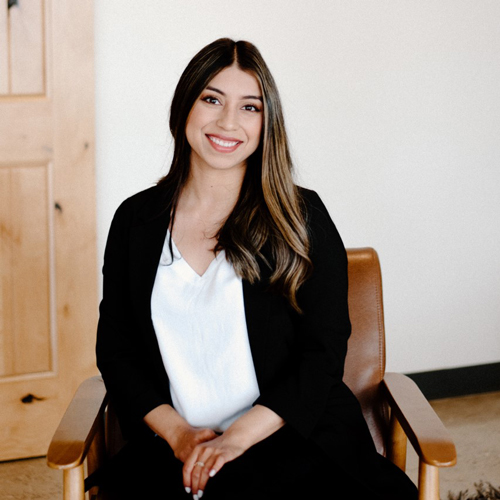 Leslie Torres (Communication Studies '22) is proud to be back on campus as Cal Poly's alumni engagement specialist. She says, "I'm grateful for the professors and staff who have invested in me, and I look forward to working with the campus community."
College of Agriculture, Food and Environmental Sciences
'80s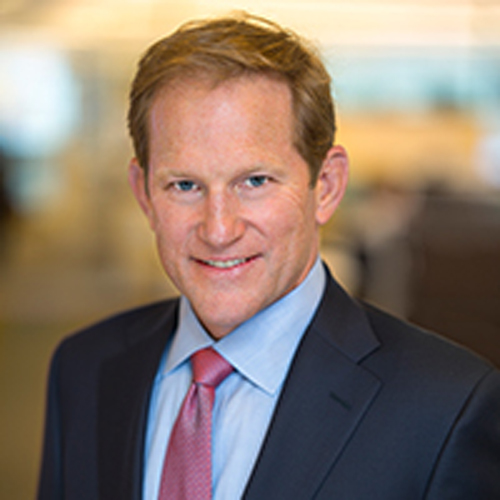 Patrick Baldwin (Agricultural Business '86), a managing director with Baldwin Marcovici Group, was recently named to the 2023 Barron's Top 1,200 Financial Advisors list, which recognizes America's best financial advisors. Baldwin also serves on the board of the Noble Network Educational Foundation and is involved with Summer of a Lifetime Educational Foundation, an organization that provides funding for college summer programs that increase access to higher education for low-income high school students.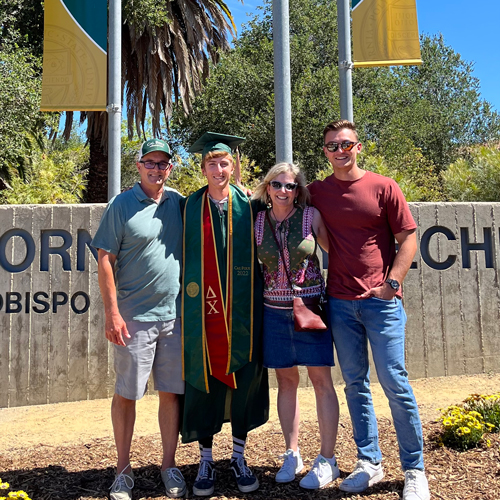 Katie Howell (Agricultural Business and Agricultural Management '88) and Scott Howell (Animal Science '88) met at Cal Poly in 1986 and were married in 1989. They say, "We were so happy that both of our boys, Tom (Business Administration '17) and John (Wine and Viticulture '22), landed at Cal Poly, and now they are alumni too!"
'90s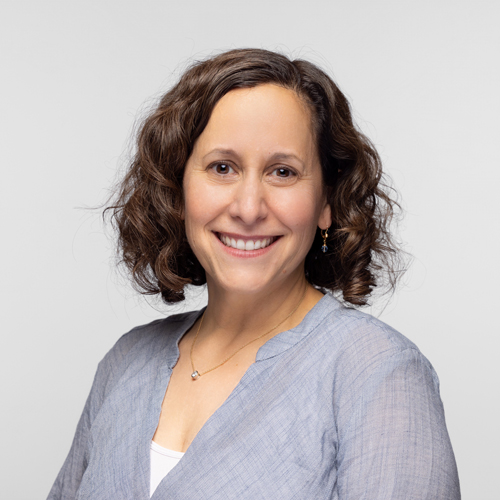 Heidi Muller Bianchi (Agricultural Business '94) is the founder and CEO of The Bridge Event Academy, an event planning company that plans, manages and implements events globally while training and mentoring the next generation of event planners.
Carrie Dell-Rasmussen (Animal Science '94, M.S. Agriculture '97) joined Ceridian HCM as senior vice president and chief information officer. She works with fellow alumni, including executive vice president and chief product and technology officer Joe Korngiebel (Mathematics '94), president of global customer and revenue operations Stephen Holdridge (Business Administration '83), and senior vice president and Chief Information security officer Colin Anderson (Business Administration '93). Dell-Rasmussen says, "Nice to see Cal Poly alumni leading such a great company!"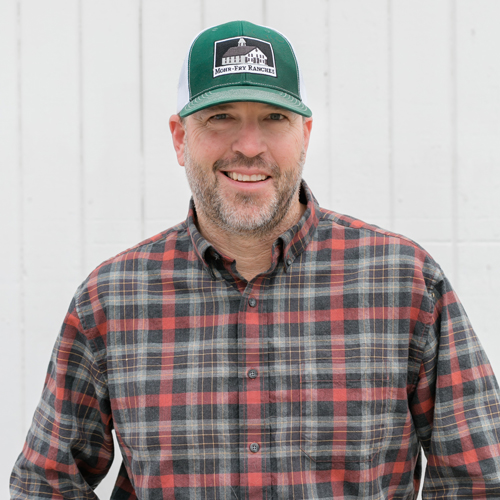 Bruce Fry (Agricultural Business '95) was inducted into the San Joaquin County Agricultural Hall Fame by the Greater Stockton Chamber of Commerce in October 2022. The award honors those individuals who have put countless hours and much more love of the land into improving the agricultural industry. He and his wife (Food Science and Nutrition '94) are parents to two Mustangs: Mohrgan, who is studying agricultural systems management, and Julia, who is studying agricultural communications. Bruce says, "We bleed green and gold!"
'10s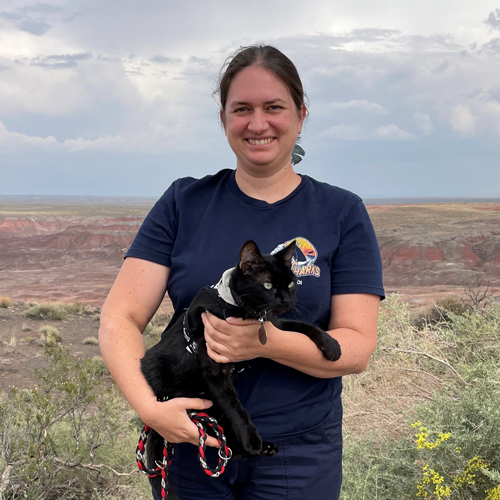 Emily Segal (Animal Science '12) was among the first Peace Corps volunteers to return to overseas service after the agency suspended global operations and evacuated nearly 7,000 volunteers in March 2020. She is currently undergoing training to serve as a volunteer in Jamaica in the agriculture sector. "I hope to improve the health and welfare of communities in Jamaica by improving the health and welfare of animals within the communities I serve," Segal said. After Cal Poly, Segal earned a doctorate in veterinary medicine from Ross University in St. Kitts in 2017. She worked as a shelter veterinarian prior to joining the Peace Corps.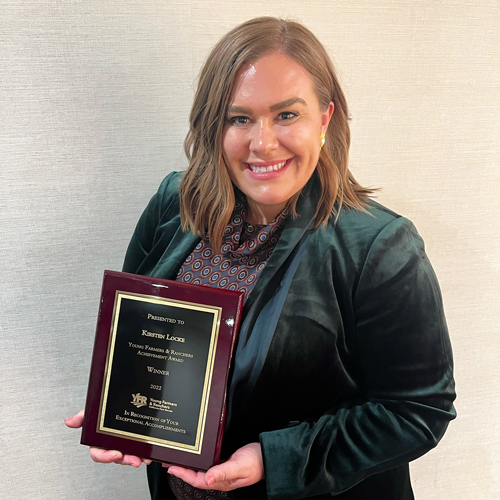 Kirsten Locke (Recreation Administration '13) won the 2022 California Young Farmers and Ranchers Achievement Award from the California Farm Bureau.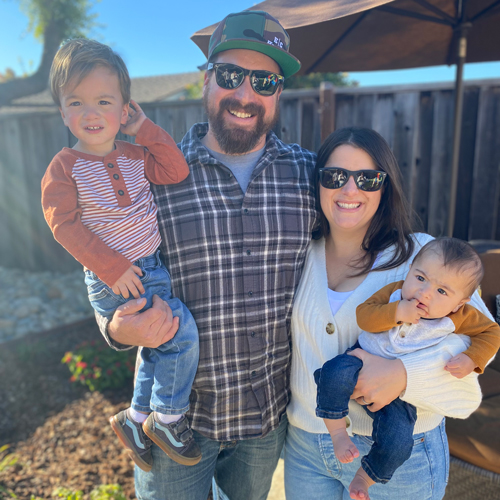 Emily Conine (Agricultural Business '13) is working for a top leading strawberry grower/shipper in the Salinas Valley. She is married with three kids.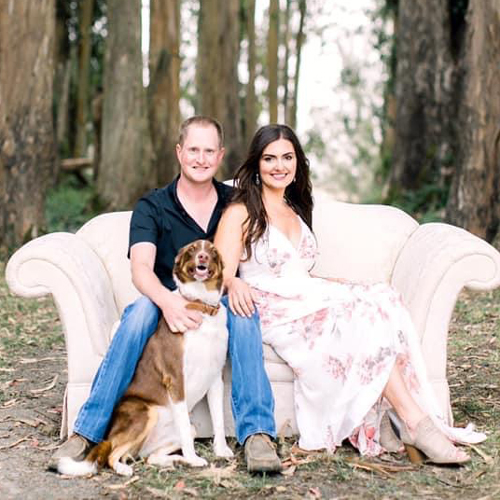 Mandy Brazil-Schmidt (Agricultural Communication '13) used her communications degree from Cal Poly to help her successfully launch an agritourism hub for direct-to-consumer farm sales and on-farm gatherings in Northern California, The Haven at Tomales. It is in the center of a sprawling ranch that prioritizes land conservation, carbon sequestration, and regenerative farming practices.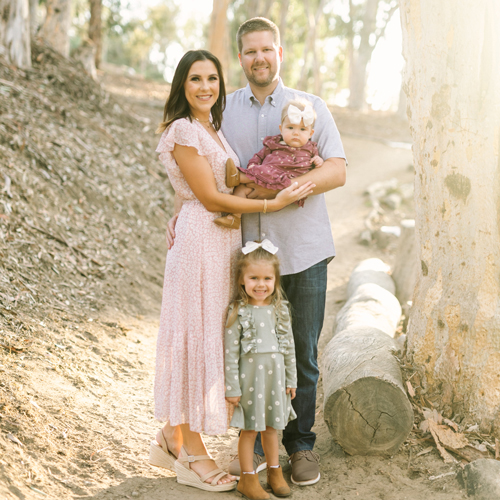 Nicole Hartman (Recreation Administration '14) and husband Brett (Industrial Technology '13) welcomed their second daughter, Paige, in March 2023. They say, "Looking forward to continuing the Cal Poly legacy with both our daughters!"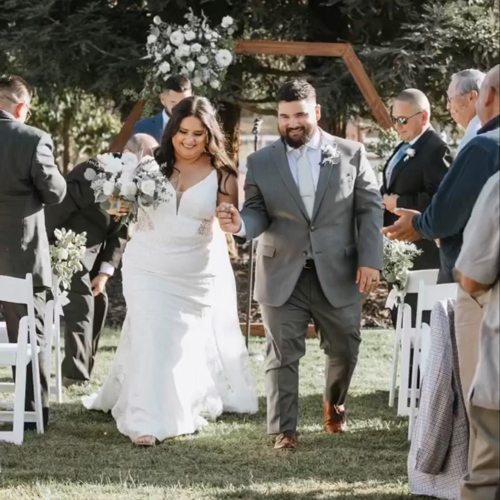 Isabel Barajas (Food Science '17) recently married fellow alumnus Bryce Nakai (Forestry and Natural Resources '17) in October 2022. They met at a Pismo Beach bonfire in 2013 and have been together ever since.
'20s
Anastasiya Poplavska (Environmental Management and Protection '22) recently became a fellow at the Department of Energy in Washington, D.C., working for the Solar Team on Workforce and Equitable Access. She also works on the National Community Solar Partnership.
College of Architecture and Environmental Design
'70s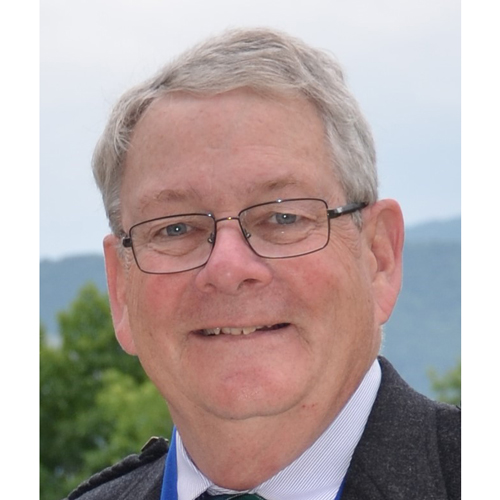 Neil McCallum (Architecture '72) has been awarded the American Association of Retired Persons (AARP) Wisconsin Andrus Award for Community Service for volunteering as an AARP driver safety instructor and serving as state coordinator for the program. He also rehabilitates bicycles to be given away to those serving their community and is a cyclist/route leader for the event Bike the U.S. for MS. He is supported by his wife of 50 years, Shirley McCandless McCallum (Home Economics '71), and lives in Madison, Wisconsin.
'00s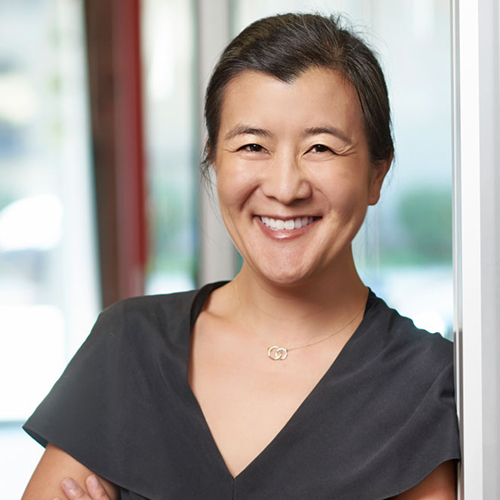 Alison N. Morita, LEED AP (Architecture '02) has been named principal at Delawie. Morita joined Delawie in 2005 and has served as an associate since 2016, focusing on hospitality design, including the Eldorado Country Club Spa and Fitness Center in Indian Wells, California, and the Rancho La Quinta Sports and Fitness Center, the five-star Montage Healdsburg resort and Residence Inn Maui Wailea in Hawaii. She also supports the Helen Woodward Animal Center Education Building in Rancho Santa Fe, California.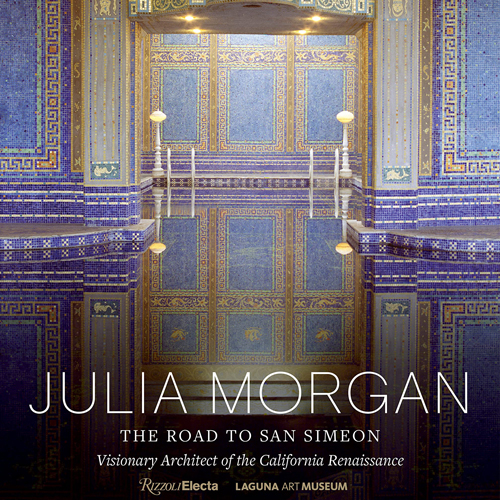 Johanna Kahn (Architecture '05), a practicing architectural historian in the Bay Area, has published an essay in the anthology Julia Morgan: The Road to San Simeon, Visionary Architect of the California Renaissance, published by Rizzoli Electa in 2022. The anthology is a companion to a traveling museum exhibition organized by the Laguna Art Museum about architect Julia Morgan and her design of Hearst Castle.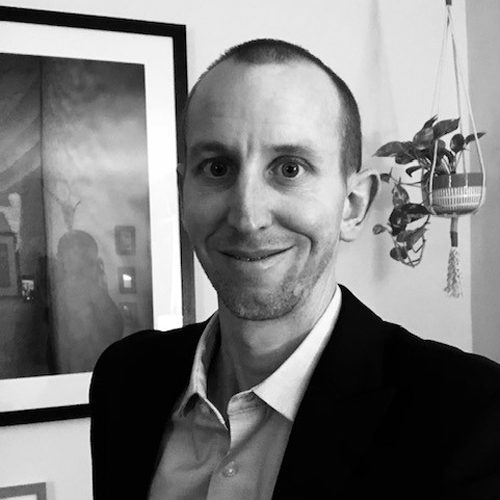 Scott Kaiser (City and Regional Planning '09) was promoted to associate director of program delivery at J&M Global Solutions, where he oversees federal contracts in support of long-term community disaster recovery. He is leading a team supporting economic recovery from the wildfires in New Mexico and is spearheading a new initiative called GHOST Lab, where GIS and data combine into a collaborative analysis for extraordinary outcomes.
'10s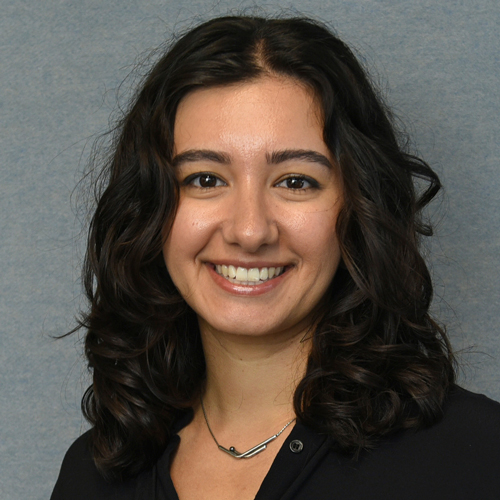 Chloe Shaheen (Architecture '18) has been promoted to associate at CO Architects in Los Angeles. Since joining the firm in 2019, her work has spanned a wide range of healthcare and K-12 project types in California, including UCI Medical Center Irvine and LAUSD Ascot Elementary School Comprehensive Modernization project.
'20s
Nicholas Orozco (Construction Management '21) completed his first year at Dempsey Construction, a company that he was connected to at the Cal Poly Construction Management career fair.