Botanists Unite!
Hundreds of alumni, local plant enthusiasts and supporters celebrated new spaces and a legacy of scholarship.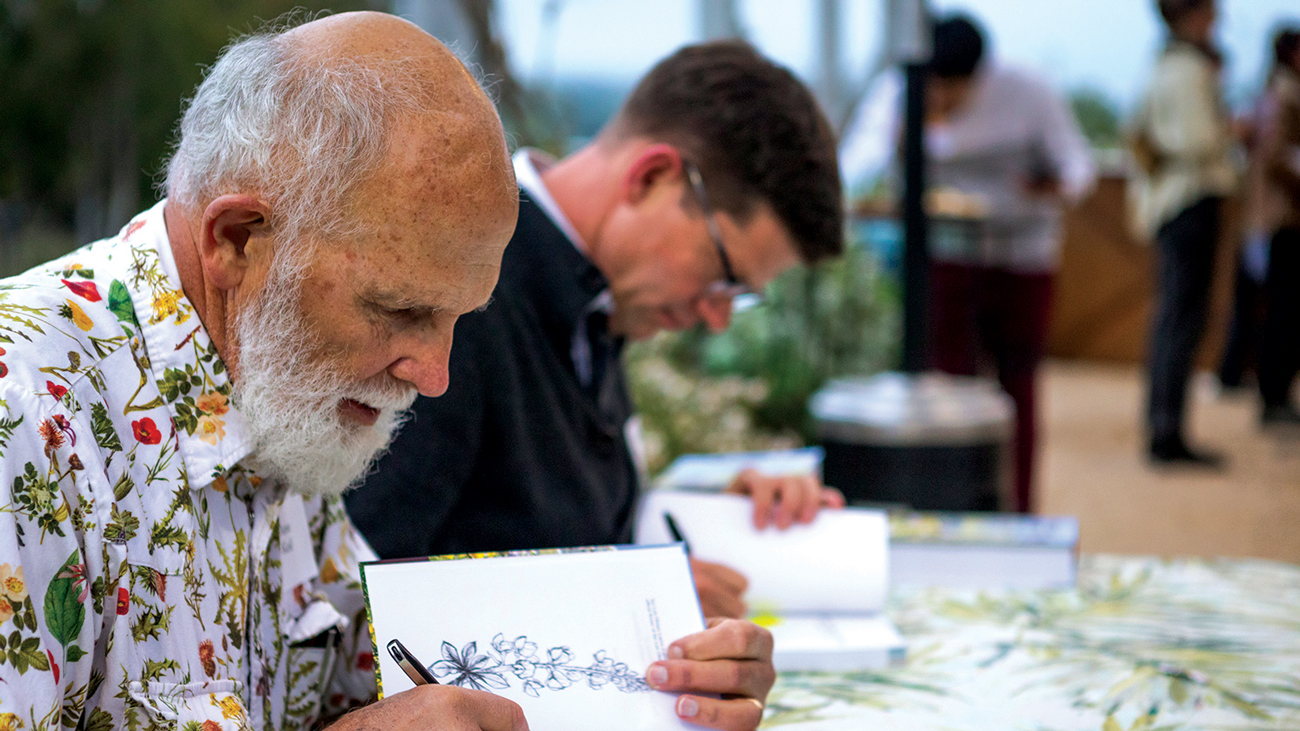 On April 8, more than 250 plant lovers gathered for the Plant Conservatory's open house, honoring the new facility and a legacy of scholarly work from Cal Poly's beloved biological sciences faculty.
Several generations of alumni who studied botany, plant enthusiasts and supporters eagerly explored Cal Poly's newest Learn by Doing space with Professors Matt Ritter and Jenn Yost with conservator Gage Willey.
The event also celebrated the release of the book "Vascular Plants of San Luis Obispo County, California," recently revised by Professor Emeritus David Kiel, who taught botany for more than 35 years. The comprehensive botanical reference guide was originally published in 1970 by Professor Robert F. Hoover, for whom the university's Hoover Herbarium is named.
The new edition surveys more than 3,600 square miles in San Luis Obispo County, describing more than 2,000 plant species with 600 color photos.
Throughout the weekend, Kiel, Ritter and Yost also led botanical field trips from the county's North Coast to the Carrizo Plain, to Poly Canyon.
"The evening was unforgettable, a moment in time for me, as a member of Dave's first cohort of field botany students," said LynneDee Althouse (Biological Sciences '87). She is now the principal scientist at Althouse & Meade Inc. Biological and Environmental Services.
"Dave mentored me then and through my career as a teacher and now as a consultant to wild and urban land managers across the U.S. Our celebration of the book release provided a joyful and uplifting experience for our diverse botanical community."
Take a walk inside the different environments of the Plant Conservatory in a new tour video.