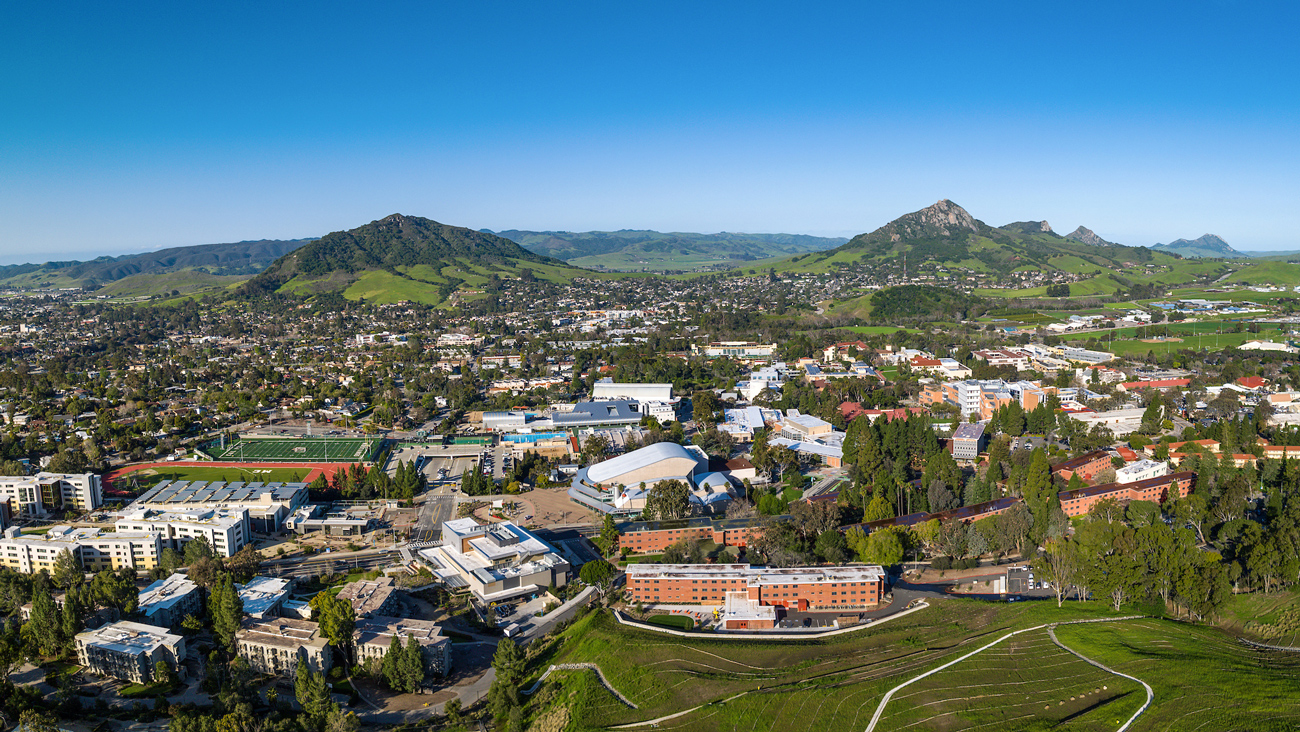 In the Headlines
To the Moon and Back
Astronaut Victor Glover (General Engineering '99) was named to the crew that will travel around the moon on Artemis II, the first crewed mission on NASA's path to establishing a long-term lunar presence for science and exploration. Glover will be the first Black person on a lunar mission as NASA launches crew members to the moon's vicinity for the first time in more than 50 years. 
Glover will pilot the Orion spacecraft carrying his fellow crew members Commander Reid Wiseman, Mission Specialist 1 Christina Hammock Koch — who will be the first woman on a lunar mission — and Mission Specialist 2 Jeremy Hansen of Canada. 
The approximately 10-day Artemis II flight test will launch on the agency's powerful Space Launch System rocket, possibly in late 2024, to prove the Orion spacecraft's life-support systems and validate the capabilities and techniques needed for humans to live and work in deep space. The team will execute an ambitious set of demonstrations during the flight test that will further NASA's Moon to Mars exploration approach. 
"We need to celebrate this moment in human history because Artemis II is more than a mission to the moon and back," said Glover. "It's more than a mission that has to happen before we send people to the surface of the moon. It is the next step that gets humanity to Mars. 
"Human space flight is like a relay race, and that baton has been passed from generation to generation, from crew member to crew member. When we have the privilege of having that baton, we're going to do our best to run a good race and make you proud." 
The mission will be the second spaceflight for Glover, who served as pilot and second-in-command on the SpaceX Crew Dragon, named Resilience, which launched in November 2020. The Navy captain and test pilot then became the first Black astronaut to complete a long-term stay on the International Space Station. During his 168 days in space as a station systems flight engineer, Glover contributed to scientific investigations and technology demonstrations, completed four spacewalks, spoke with Vice President Kamala Harris, and even delivered Cal Poly's fall 2020 commencement address. 
"I pray that we can continue to serve as a source of inspiration for cooperation and peace not just between nations, but in our own nation," Glover said. 
— Jay Thompson
Find out what Glover said to Cal Poly students when he visited campus in 2022. 
Campus News
Mapping the Milky Way
A new Astronomy Faculty Research Fellowship in the Bailey College of Science and Mathematics will expand opportunities for faculty and student collaborations on space science. 
The fellowship, which has been funded for three years, relieves faculty from teaching duties so they can work more closely with students on research. Elizabeth Jeffery, a Cal Poly assistant professor of physics, will lead the research in the first year. The work began this spring using scientific methodology to study the ages of stars. A research team of students will explore data related to locations and brightness of stars to better understand how long they've existed. 
Jeffery's research will focus on white dwarf stars, which represent the endpoint of a low mass star's life. Near the end of its nuclear burning stage, this type of star expels most of its outer material, creating a planetary nebula. Only the hot core of the star remains. Like other stars, the sun will eventually become a white dwarf; experts say that could be in 5 billion years. 
"We can learn a lot from white dwarfs and use them to measure star ages," Jeffery said. "As time passes, white dwarf stars get cooler and, as a result, become fainter." 
A white dwarf star cools down at a predictable rate over perhaps a billion or so years; its brightness helps determine how old it is and how long it has been cooling. Jeffery said these stars are like the fossil remnants of the galaxy — a valuable resource for a kind of astronomy archaeology or paleontology. 
Jeffery and her students will use open-source data gathered by the satellite Gaia — a European Space Agency space observatory that launched in 2013 — on a 12-year mission to create a precise three-dimensional map of more than a billion stars throughout the Milky Way galaxy and beyond, charting their motions, luminosity, temperature and composition. 
The program is supported by a generous donation from the Marrujo Foundation, established by Dan and Rosamaria Marrujo. 
"It's a big project that will need to be accomplished in phases, and having a good chunk of time is valuable," Jeffery said. "We're thrilled to have this funding to be able to do this work." 
— Nick Wilson 
By the Numbers
The Teach In

2,800

46

78%
Awards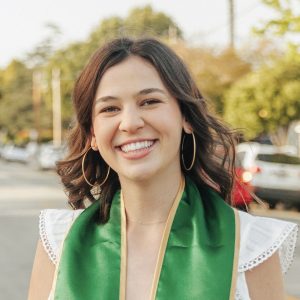 Transportation Engineering, Translated
Cal Poly graduate student Peyton Ratto was honored with the Student of the Year Award by the U.S. Department of Transportation. Ratto, who is pursuing dual master's degrees in civil engineering and city and regional planning, was nominated by civil engineering Professor Anurag Pande, who recognized her exemplary work on the book Pande was writing. She added a section to help non-engineering students succeed in their math, physics and statistics prerequisite courses. 
"Coming from a nonengineering background, I took into consideration my struggles while taking the prerequisites alongside my first-year transportation engineering courses," said Ratto, who earned a bachelor's degree in city and regional planning in 2021. "I researched the fundamental topics in math, physics and statistics applicable to transportation engineering and created appropriate lesson plans to help those like me in the future." 
Seen and Heard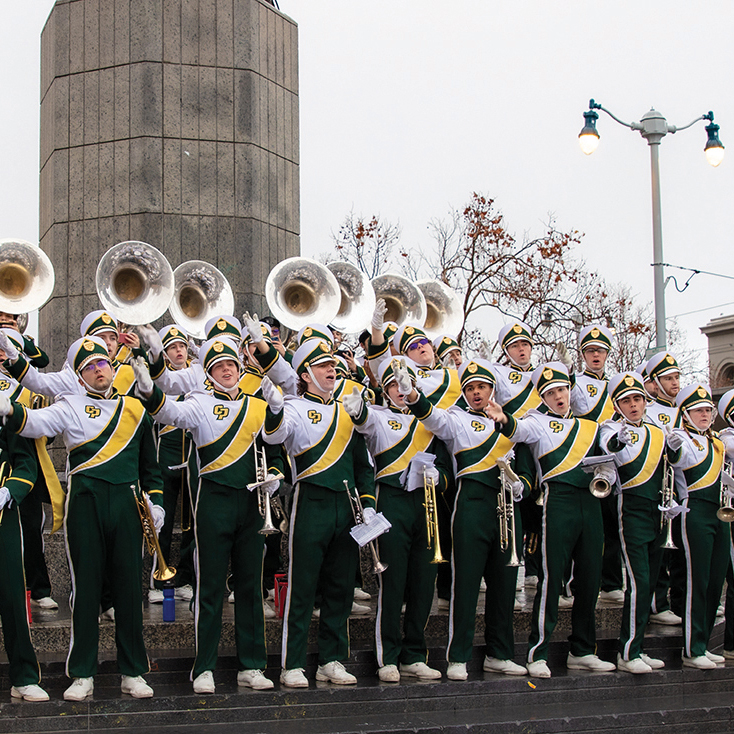 Campus News
Beer-Inspired Fruit Packaging Wins Awards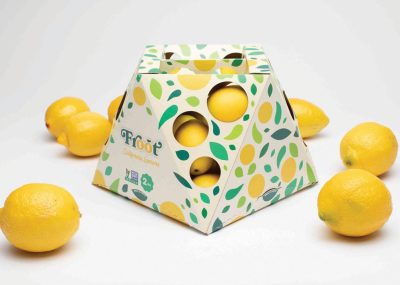 A team of Cal Poly students took some of the top awards in a nationwide competition aimed at increasing sustainability and recyclability in packaging. 
The team, combining industrial technology and packaging (ITP) students and art and design students, was one of three that advanced to the Paperboard Packaging Alliance finals in Austin, Texas, ultimately taking second and an invitation to compete at the WorldStar Global Packaging Awards, the most prestigious and important student packaging contest in the world with competitors from 37 countries. 
The students looked at fruits and vegetables, which are often prepackaged in mesh bags and plastic containers that can't be recycled. After setting their sights on designing a better package for citrus, the team looked to other products — including beer carriers — for inspiration. 
"We built about 10 to 15 completely different ideas before we found the right structure," said team member Heather Lopez, an ITP student. "We drew inspiration from beverage carriers and lunch boxes for the structure, citrus slices and fruit bowls for the shape, and natural and geometric designs for the aesthetics." 
The team received three medals: a silver for second overall among the 440 global competitors; a gold for marketing appeal; and a bronze medal for sustainability. 
The project, which began last winter, was especially timely. Just months before, California Gov. Gavin Newsom had signed SB 54 into law requiring all packaging in the Golden State to be recyclable or compostable by 2032, cutting plastic packaging by 25 percent in 10 years and requiring 65 percent of all single-use plastic packaging to be recycled in the same timeframe. 
— Pat Pemberton 
Rankings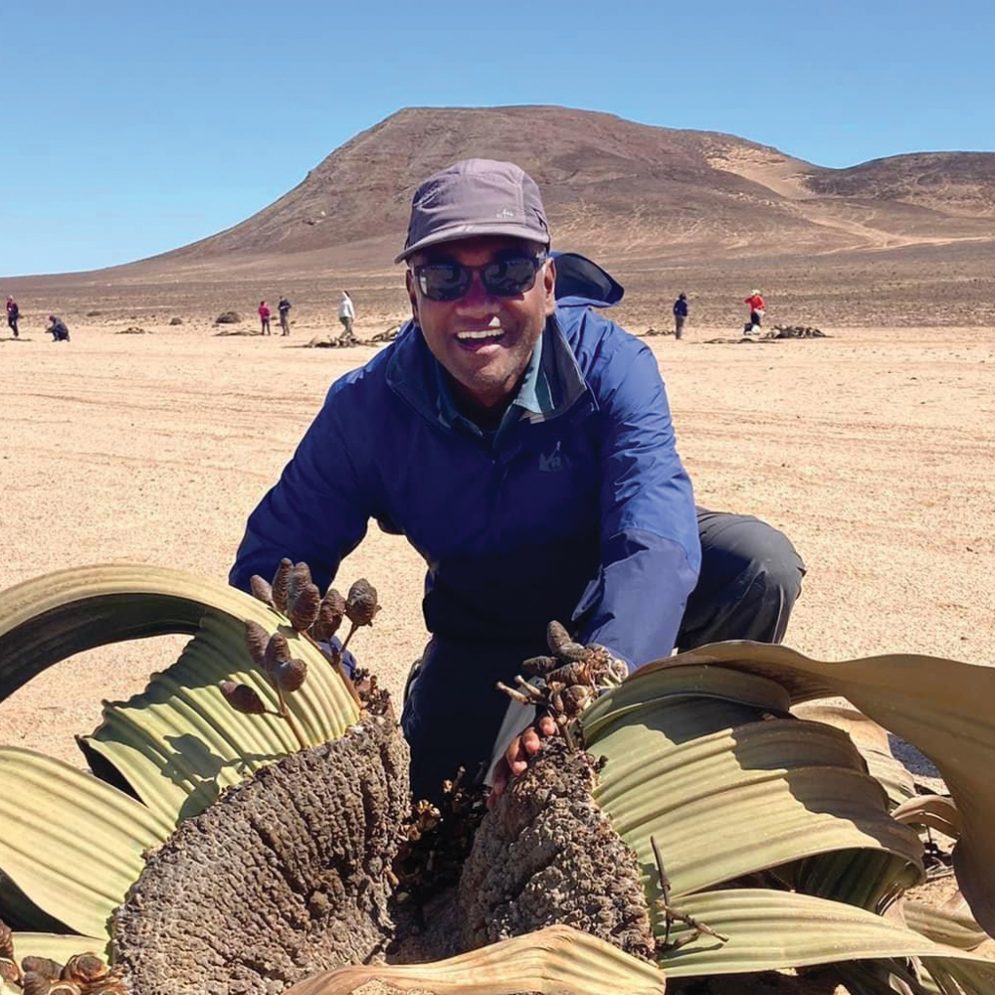 Going Global
Cal Poly has again been named a top producer of U.S. Fulbright scholars by the U.S. Department of State's Bureau of Educational and Cultural Affairs in the Master's Colleges and Universities category. Three Cal Poly faculty were awarded grants for the 2022-23 academic year: Greg Domber, lecturer in the History Department, and Mira Rosenthal, associate professor of English, are teaching and conducting research at the Jagiellonian University in Krakow, Poland. Nishanta 'Nishi' Rajakaruna, professor of biology, is teaching and conducting research at North- West University in Potchefstroom, South Africa. Here, Rajakaruna is pictured with Welwitschia mirabilis subspecies namibiana in the Namib Desert. 
— Keegan Koberl