A Very Poly Discovery
Alumni, students and faculty team up to announce the discovery of a new plant species native to San Luis Obispo.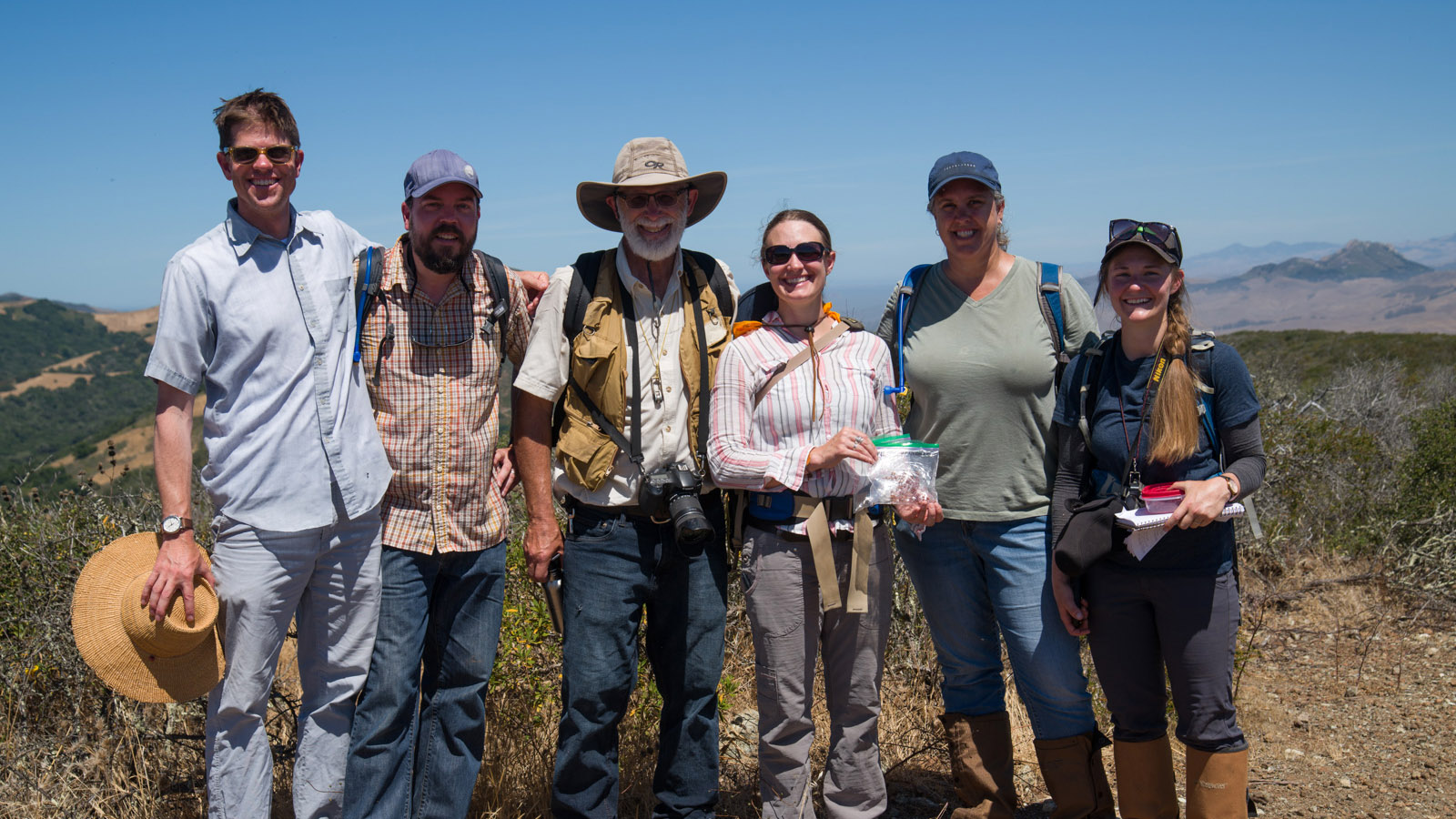 Recently, a veritable ecosystem of Cal Poly alumni, faculty and students helped bring about a beautiful botanical discovery close to campus.
Kristen Nelson (Environmental Management and Protection '11; M.S. Biological Sciences '16) recently identified a new species of spineflower growing in the serpentine soil of San Luis Obispo's Irish Hills Natural Reserve. After coming across the plant in 2017, Nelson, a botanist with Terra Verde Environmental Consulting, turned to her mentor, Professor Emeritus Dave Keil, to verify the discovery. Together, they named it Chorizanthe aphanantha and invited several Cal Poly faculty and alumni to help map, photograph and document the population in the field. The group included Terra Verde Environmental Consulting founder Brook Langle (Ecology and Systematic Biology '95), biology Professor Matt Ritter, alumna and biology Professor Jenn Yost, San Luis Obispo Natural Resources Manager Robert Hill (City and Regional Planning '04), and fellow alumnus Kyle Nessen (Biological Sciences '16).
Nelson, Keil and Hill co-authored an article announcing the new species in Vol. 65, No. 4 of Madroño, the peer-reviewed journal of the California Botanical Society. But the Mustang connections didn't stop there: the article's intricate illustrations of the new spineflower were created by recent graduate Nayl Gonzalez (Forestry and Natural Resources '19).