Alumni Clean Up California
From the beach to the highway, alumni chapters rally Mustangs to beautify their communities.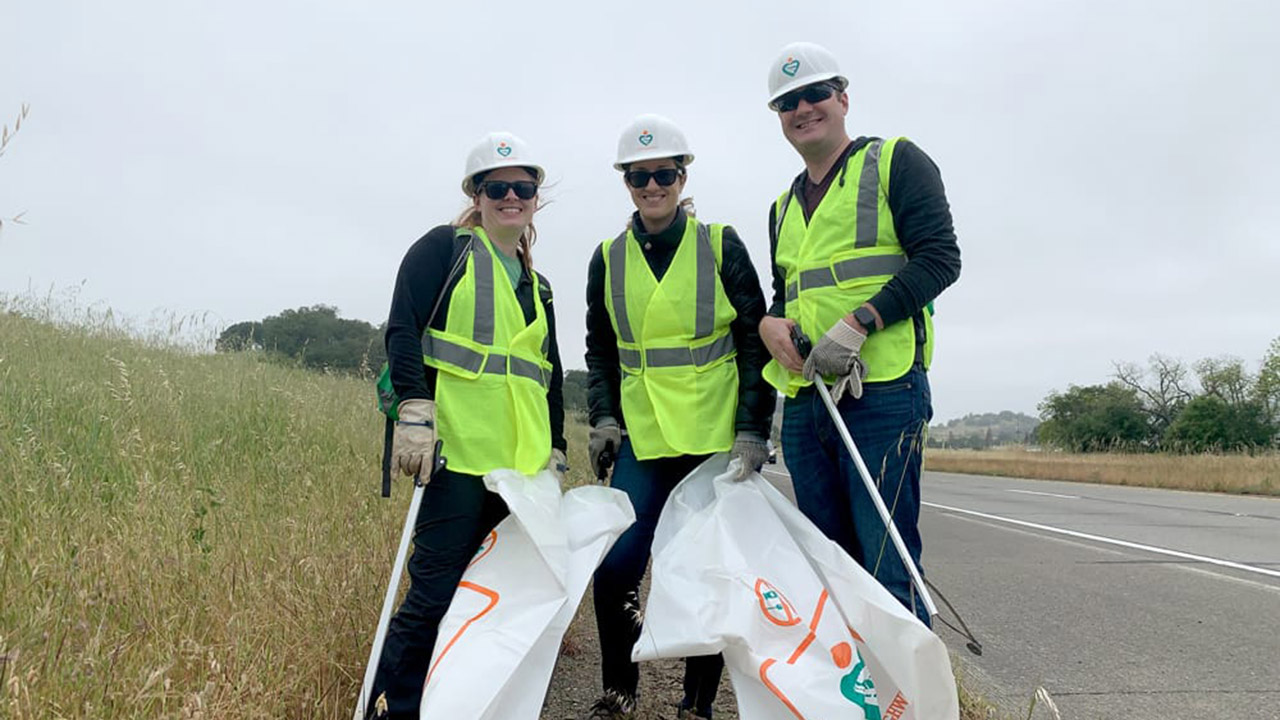 Cal Poly's 34 regional and affinity alumni chapters have been busy with events throughout this year that connect and celebrate our global alumni network. In April, two chapters put their Earth Day spirit into action by organizing eco-friendly cleanup efforts in their communities.
The San Diego Chapter participated in the city's 17th annual Creek to Bay Clean Up on April 27. Mustangs met up at Pacific Beach to beautify a stretch of sand near Crystal Pier. The next day, Cal Poly's North Bay Chapter removed litter along a two-mile stretch of Highway 101 in Geyserville. The effort was part of a quarterly beautification effort the chapter has taken on since officially adopting that section of highway. In true Sonoma style, the chapter's hard work was followed by lunch and wine tasting.
Cal Poly alumni are planning a spectrum of summer events throughout the country for graduates of all ages. All alumni are invited to connect with the group that suits their interests. Check out the slate of baseball games, happy hours, golf tournaments and family barbecues on the calendar at alumni.calpoly.edu/events.