BUS/COMS 458: Solving Big World Challenges
A distinctive Cal Poly class brings diverse teams of students together and sets them free to make the world a better place — in a profitable way.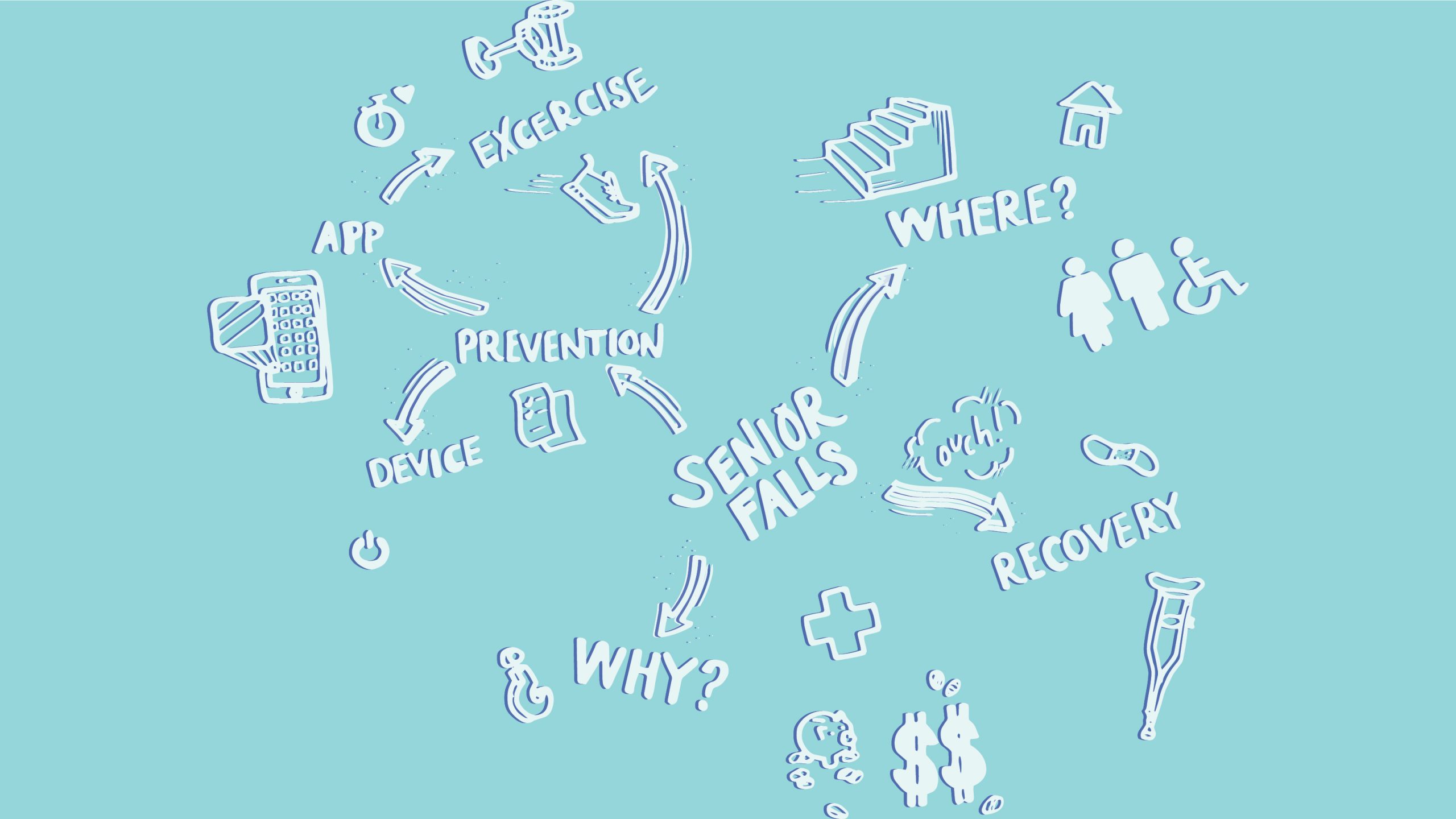 Is it possible to do well while also doing good? That's the question for students in the Cal Poly course "Solving Big World Challenges."
Each quarter, the class is organized around a single broadly defined problem that people face, and students form groups to brainstorm and develop novel ways to solve some aspect of the problem. So far, the class has tackled challenges including reducing landfill waste, preventing debilitating falls among the elderly, and supporting people working in the growing gig economy, like creative freelancers and rideshare app drivers.
"We're hoping that students will find that it's possible to do good in the world in a way that can be financially self-sustaining," said Lynn Metcalf, an entrepreneurship professor who co-teaches the course.
Cross-listed in both the business and communication studies curriculum, the class attracts students from a huge range of disciplines — an essential component as students build their own well-rounded teams to approach each challenge.
"I was an entrepreneurship major, but we also have had an engineer, history majors and science majors," said Gabi Trapani, who took the class a year ago. "I hadn't taken a class where there were engineers paired with business majors before, and obviously that's more like how the actual business world works."
Metcalf and communication studies Professor David Askay guide the student teams through a process called "design thinking," a hands-on, non-linear method for finding human-centered solutions to complex or ill-defined problems.
"It taught me how to listen better to my customers and clients in the future, and that you have to look at the root of the problem to be able to address it." — Gabi Trapani, business student
The work includes lots of investigation — interviews, meetings, experimenting. Trapani's team, focusing on senior falls, interviewed senior customers and staff at a nearby restaurants and residents and staff at a local home for Alzheimer's patients. They gathered piles of information to help them understand what made older people fall.
"While we don't direct students toward particular solutions, we do challenge students to deeply understand the problem and people involved," said Askay. "Each week, students are out in the field testing their assumptions and protoyped solutions with users and subject matter experts. It's always surprising to see how creative and tenacious they are in getting what they need to solve these problems."
After discovering that the bathroom was one of the most accident-prone places for seniors, Trapani's team developed a discreet, inflatable toilet seat cushion that seniors can take with them on the go, making standing and sitting easier and safer.
"Being in this class changes your perspective," said Trapani. "A lot of other people come in thinking, 'I want to sell a product and make money.' At the end of the class, we were approached by investors, and it was actually surprising because that's not how we were thinking about it the whole time."
For many students, the experience of finding a human-centered solution to a real problem is a pivotal moment.
"I like to believe that I've always had a lot of empathy, but that was definitely a new level for me, spending the whole quarter thinking about how to make the world better for others," said Trapani, who graduated last year and is currently in law school. "It taught me how to listen better to my customers and clients in the future, and that you have to look at the root of the problem to be able to address it.
"This was by far my favorite class that I took at Cal Poly," she said.