The Power of Doing
The future of Learn by Doing is in our hands with the Power of Doing Campaign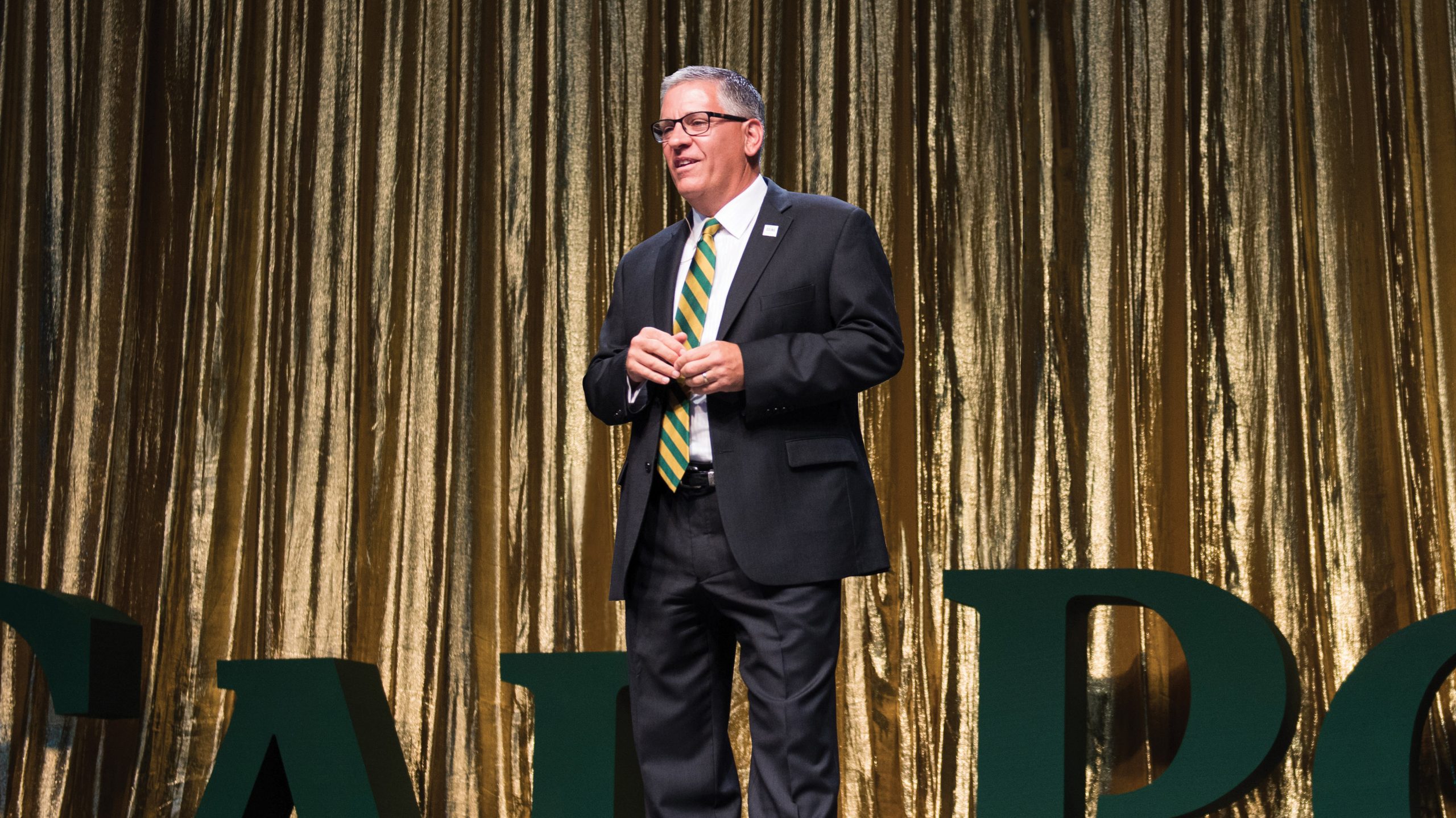 Learn by Doing was born here.
Since our founding in 1901, it has defined who we are, and has set us apart. It's more than a motto, a tradition or even a philosophy — it's our way of life. As we look at the world around us, it's clear that the future will be led by those of us who can innovate, get our hands dirty, persevere through adversity, and strive to make a difference.
Last month we launched The Power of Doing: The Campaign for Learn by Doing. It's an ambitious campaign to raise $700 million by 2021 in support of the idea that is essential to our Cal Poly identity.
Through this campaign, we will power Learn by Doing at Cal Poly for generations to come. To do so, we will focus on three critical themes: empowering students, empowering excellence and empowering innovation.
All of these goals will help improve Cal Poly's reputation as one of the best universities in the nation.
Among other things, that means investing in our dedicated faculty and staff, more scholarship opportunities, diversity and inclusion efforts, and career readiness. It means investing in more state-of-the-art facilities and improved technologies. And it means investing in emerging programs and disciplines, entrepreneurship, and more student-faculty research opportunities.
All of these goals will help improve Cal Poly's reputation as one of the best universities in the nation, while giving alumni even more reasons to be proud.
The Power of Doing is more than a campaign. It's both a promise made long ago and a pledge to a future far from now that Learn by Doing will always thrive here. This is our responsibility. This is our power.
Over the next few issues of this magazine, we'll be highlighting ways that giving has already enhanced the Learn by Doing experience at Cal Poly, opportunities for you to help it grow even further, and progress we make along the way to our goal.
It's an exciting time for Cal Poly. Please join us as we work together to unleash the Power of Doing. Learn more about The Power of Doing at giving.calpoly.edu.
One final point: I'd like to thank my friend and colleague Kathleen Enz Finken for her service to Cal Poly as she prepares to retire as provost. She has made the university a better place over the last seven years, and I wish her all the best as she begins her next adventure!
Sincerely,

Jeffrey D. Armstrong
President