Alumni Updates
News and notes from your friends and classmates.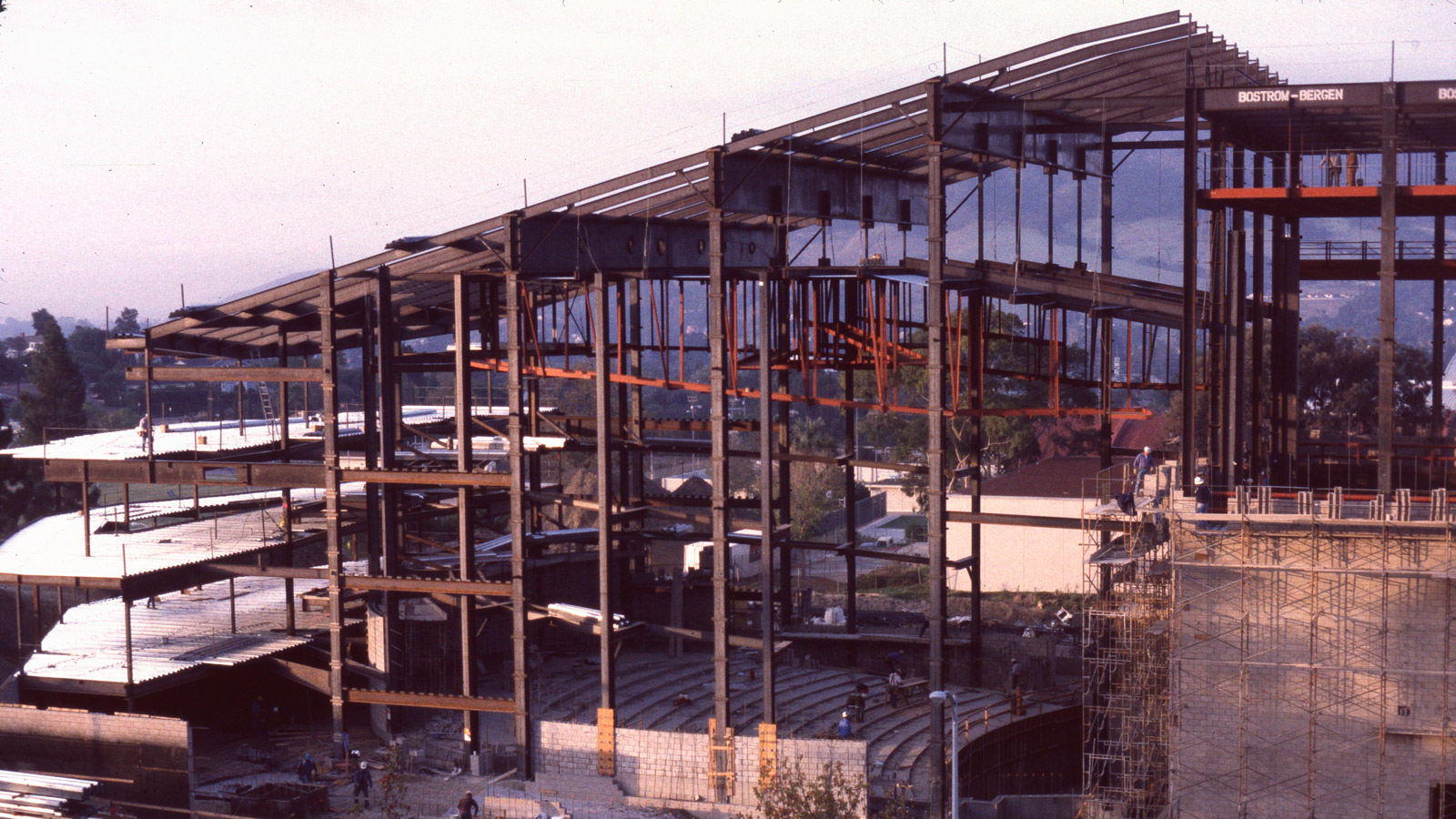 College of Engineering
60s
James Turdici
(Electrical Engineering '68) reflects on the evolution of his industry since graduating Cal Poly: "It's hard to believe a job that got me through Cal Poly no longer exists. You hear of jobs disappearing because of technology and innovation, and I guess I worked in one. It was over 50 years ago that I was a ship's carpenter and worked at the Oakland Marine Terminal. I worked on the old cargo ships doing a variety of jobs: building fences and acid boxes to separate cargo, spider-webbing cars being shipped, and covering every square inch of exposed steel with lumber so that ammunition could be shipped to Vietnam. I did this every free minute from 1963 to 1968 when I graduated. That job disappeared because of container ships but not before I became the first person in our family to get a college education."
80s
Clayton Mitchell (Industrial Engineering '85) is senior vice president of real estate and facilities at Thomas Jefferson University and Hospital. Mitchell spearheaded board approval of the largest capital project in the system's history: the 19-story, 462,000-square-foot Specialty Care Pavilion, which will feature an ambulatory surgical center and contribute to the Philadelphia skyline. Prior to joining Jefferson, he served as an interim VP at Kaiser Permanente Colorado. He is a retired Navy Civil Engineer Corps officer who served in various executive level positions, including Assistant Commander Global Public Works, Project Executive Walter Reed National Military Medical Center Expansion at Bethesda, Commanding Officer Naval Mobile Construction Battalion FORTY deployed in support of Hurricane Katrina and Operation Iraqi Freedom, and Navy Legislative Fellow to the Senate Majority Leader, Senator Trent Lott.
00s
Brandon Statton
(M.S. Engineering '07) founded Nardac Infrastructure Risk Management Consultants and Reinsurance in Newport Beach, California. He plans on focusing on large scale infrastructure, including offshore wind and solar projects, as well as conventional power and heavy civil infrastructure. The new venture follows a 14-year career in the engineering and mega project field with Bechtel Group, where he was the head of infrastructure planning and development at their Reston, Virginia, headquarters. Statton began his career in Louisiana's Gulf Coast after graduating in 2007, working and living all over the world while living out the Learn by Doing ethos.
10s
Megan Schulze
, PE, MPM (Mechanical Engineering '12) was promoted to associate at Dewberry, a privately held professional services firm, in its Greenwood Village, Colorado, office. Schulze is a project manager with nearly 10 years of experience in retro-commissioning and design-build turnkey services. As part of the firm's design-build practice, she works primarily on federal and municipal projects. Schulze currently serves as senator for the Society of Women Engineers (SWE), an organization that recently recognized her with the 2019 SWE Distinguished New Engineer Award. In 2020, she was recognized as a National Top 20 Young Professional by Engineering News-Record. Schulze earned her master's degree in management from Colorado State University, Global Campus, in 2016 after graduating from Cal Poly.
College of Agriculture, Food and Environmental Science
70s
Marci Schmidt Cunningham
(Agricultural Business '74) retired after a 45-year career with Calcot, a cotton marketing cooperative. She says, she is "looking forward to having more time to spend with my husband, Chuck, and riding my horses on endurance rides throughout the western United States. Enjoying the good life on our four acres along the Kern River in Bakersfield, California."
80s
David Bradshaw
(Agricultural Engineering Technology '89) has taken a new position with the Metropolitan Water District of Southern California as their agricultural liaison. His office is in Sacramento and he enjoys working with new coworkers and farmers on a daily basis. The move comes after Bradshaw worked more than 20 years at the Imperial Irrigation District as an assistant manager for water resources.
90s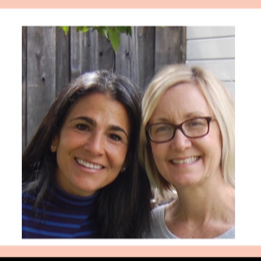 Toni Toledo, MPH, RDN (Nutritional Science '91) and fellow registered dietitian Jenny Pitcher launched a podcast called PATH — Positive Approaches to Health — with the goal of helping listeners identify ways to live their healthiest life and thrive. Now celebrating its 50th episode, the podcast spotlights interesting, inspiring, creative and practical things that are going on around across the country in order to promote health in a positive way. Toledo continues to feel "Poly Pride" because her son, Samuel is in his first year at Cal Poly.
Travis Wyrick (Agricultural Science '08) was one of 18 national winners in the Harbor Freight Technical Educators Awards. He was awarded $50,000 for his program at VTECH High school in Visalia California — $35,000 for VTECH's agricultural classes and $15,000 to Wyrick for his work with students in agriculture. This year marks Wyrick's 12th year of teaching agricultural classes in California.
College of Science and Mathematics
10s
Anthony Lumbad
, MPAS, PA-C (Biological Sciences '11) was the inaugural recipient of Memorial Sloan Kettering Cancer Center's annual Advanced Practice Provider Award for Excellence in Clinical Practice, on December 7, 2020. Presented annually to a physician assistant or nurse practitioner, the award recognizes an advanced practice provider who exemplifies outstanding clinical acumen, patient-centered care, and advancement of Memorial Sloan Kettering's mission of providing premier cancer care. Anthony has been an inpatient pulmonary medicine physician assistant at MSKCC since May 2018.
College of Liberal Arts
70s
Rick DeBruhl
(Journalism '77) and
Kevin Riggs
(Journalism '78) recently authored a book, "The Insider's Guide to Media Training: 99 Tips to Survive Your Interview in the Digital Age." The self-published book is based on the duo's collective experience as television news reporters and anchors for more than 30 years each in California and Arizona. It is intended to offer an understanding of how media has changed in the digital age, as well as during the pandemic.Kevin says, "What made the experience of writing the book so memorable is that Rick and I began in broadcasting together at a San Luis Obispo radio station and have been friends since." In addition to the book, DeBruhl continues his work as the TV voice of the Barrett Jackson auctions on the A&E Networks.
10s
Jenn Chin
(Applied Art and Design '14) and co-founder were selected to be on
Forbes' 30 Under 30
in celebration of their work at Toybox Labs. The duo pitched their product on Shark Tank last year.
Orfalea College of Business
80s
Jeff Land (Business Administration '80) has retired after a 40-year career. Most recently, he served as senior vice president of national real estate services at CommonSpirit Health, one of the largest healthcare providers in the country. He is looking forward to cruising around the world in 2022 (post pandemic), using his skills in ministry and fishing, and spending time with his family.


Jim McMorran (Business Administration '83) retired from the electric and gas utility business after more than 30 years and is now the chief financial officer of Agape International Missions (AIM). AIM is a non-governmental organization that recuses young women from sex trafficking in Cambodia. He has been to Cambodia more than 25 times and recently spent two months there. He credits Cal Poly for giving him the tools to serve in this ministry.
College of Architecture and Environmental Design
00s
Elizabeth Angel (Architectural Engineering '01) was recently promoted to role of director of building information modeling and virtual design and construction at the general contracting firm Howard S. Wright, a Balfour Beatty company, Seattle, Washington.