Keeping It Local
Agricultural business student Walter Lafky combines modern technology and old-fashioned ideas in his new startups to bring consumers closer to their food.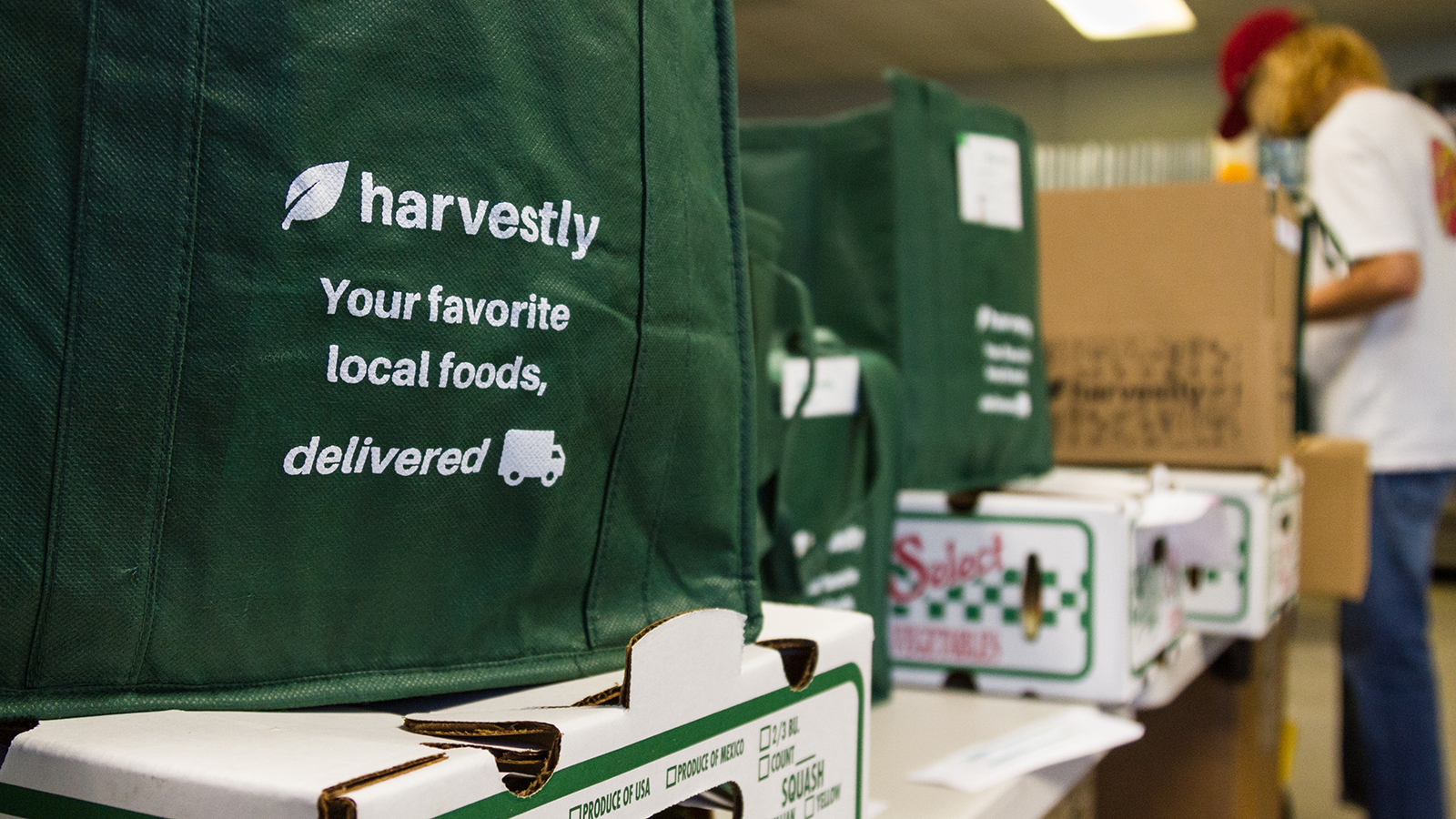 By Walter Lafky, Agricultural Business '22
For my first couple of years at Cal Poly, I spent a lot of time brainstorming about how I could bring food producers and customers closer together. I came up with this idea to create an online marketplace where local farmers could sell directly to local consumers.  
Working with a couple of classmates who were software engineers, I did a couple of different prototype iterations. With the first one, we had an app that was pretty sloppy, but it ran for about a month. That was around the time COVID hit, and it actually proved the viability of the concept because even though it was a really crappy app, people wanted the service and farmers were using it. 
We went back to the drawing board and came up with a new version of the platform that we called Harvestly. We also started diversifying and hosting not just farmers, but also bakers and chefs and a lot of people who run local food businesses who didn't have access to an e-commerce sales channel. 
We started on our own, but we joined the Hatchery at the Center for Innovation and Entrepreneurship about five months ago. That has really been a great foundation for us to grow from. It has been really beneficial to be part of the community that exists around the CIE. 
We're currently working with more than 100 local vendors on Harvestly. You can go on our website and get hundreds of different products delivered to you in a weekly shipment, including fruits, vegetables, bread, meat, prepared food products, drinks — all SLO County-based. You can't be a vendor unless you're in the county. 
We noticed that consumers had different preferences when it came to the shopping experience, so we set it up so that they can search by product or by vendor. Some people want to know the vendor's story, so you can go to their vendor pages and learn about them — who they are, where they are, why they do what they do. Or if you just want to get kale, you can just get kale. 
I think we were a lifeline for a lot of our vendors, especially at the beginning of COVID. One of our vendors was interviewed on the local news about our app and they said that it doubled their customer base in a month. We've been able to greatly increase a lot of vendors' sales. 
I can't tell you the number of times people have told me that this business model is not going to work. It's been really reassuring to see that it actually does. In the month of August, we hit about $17,000 in sales — just in that month. We're figuring out our fees and seeing a stabilization of sales, but our bottom line is going up. That means we can reinvest and actually grow our customer base more. From a business perspective, our models are really starting to work. 
We're actually a B Corp, a certified public benefit corporation, so our number one goal is to increase the good of our community, not to return shareholder value. That's a huge thing. 
Our next step is to scale the model. We're beta-testing a new version called Bloom that we hope to launch nationwide soon, where people around the country can find local vendors within a certain distance from them. 
Our number one goal is to increase the good of our community, not to return shareholder value. That's a huge thing.
A lot of my beliefs about what a strong local economy is come from taking a look at what we were doing a hundred years ago. At that time, you knew the baker, you knew the farmer, and everyone was really tightly connected. That's my vision of what success means for this company. 
COVID has been kind of a big magnifying glass that really shows the issues in our food economy. Some of those big issues are that you don't always know where your food is coming from and how fresh it really is; that it can be hard to support local businesses; and there's no way for local businesses to connect with their consumers. 
A lot of people like to support local businesses, especially right now. But 90% of consumers have no idea how to do that. You could go on Instagram and spend a couple of hours researching local businesses and call them all, but that's not really easy. 
There needs to be some kind of technology that addresses these issues, otherwise local food economies are just going to die out because we've come to rely so much on convenience. In order to achieve that convenience and at the same time achieve that community aspect, we need to bring in technology that empowers that.