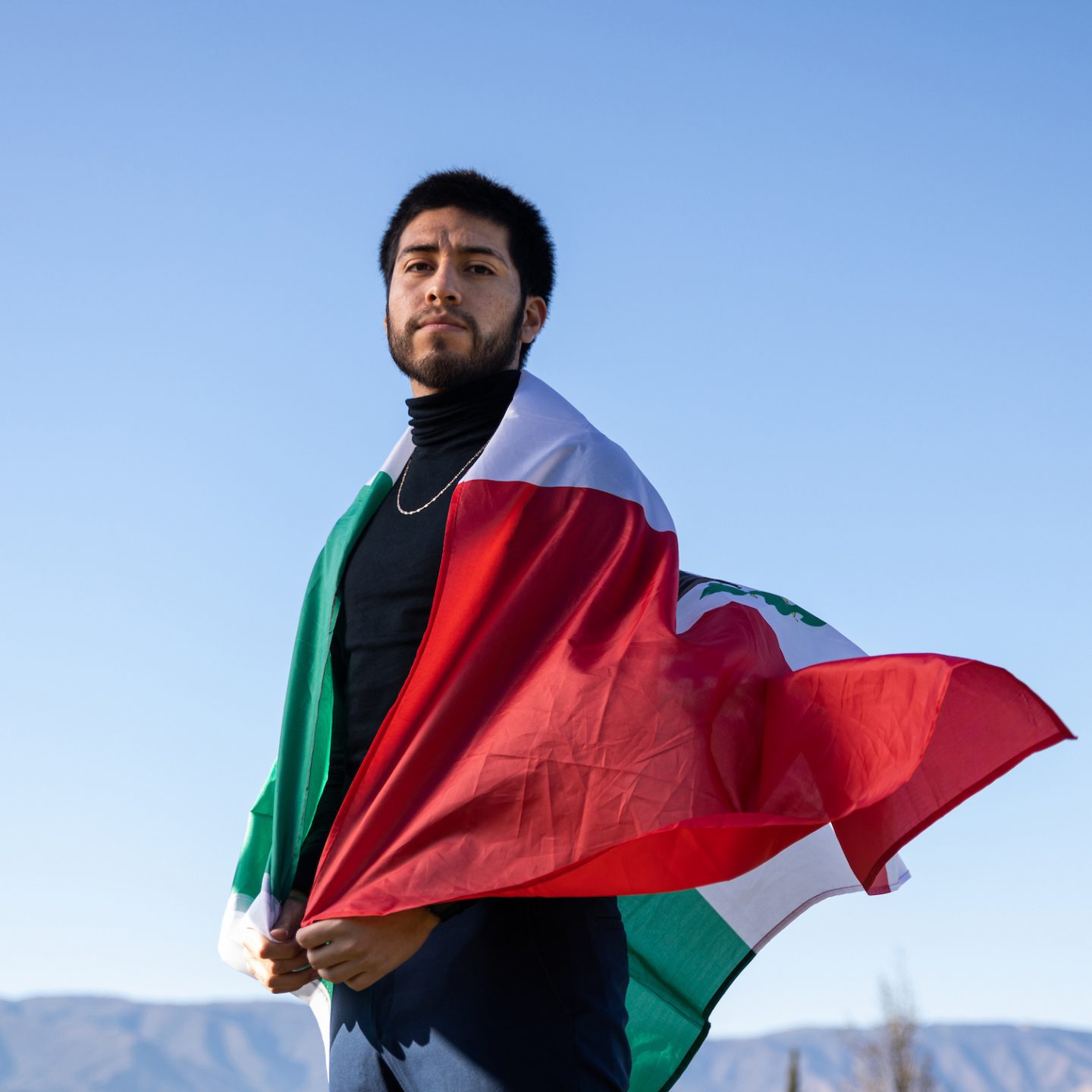 The Rebirth of Juan Pèrez
A tragic event sent Juan Pèrez on a mission. From podcasts to startups, he's making the most of his second chance.
There's an old saying that goes, "The two most important days in a person's life are the day they are born and the day they figure out why."
For Juan Pèrez, those days were not terribly far apart.
In the fall of 2015, he was a sophomore at Alvarez High School in Salinas, California. The charismatic son of farm workers took his education seriously and aspired to be the first in his family to attend college.
Then, on a Sunday night in November, frantic calls flooded into the Pèrez family home. There were reports that Juan had been shot dead while riding his bike. Three people allegedly gunned him down on the east side of town as he was trying to get home.
"For a second of my life, it felt like I was gone," Pèrez said.
But he wasn't: the victim of that shooting was another 16-year-old named Juan Perez. The two sat together in health class.
At the time, Monterey County had the highest homicide rate in California, and gang violence was nothing new to the community. The murder was the 34th of 40 homicides in Salinas that year.
The impact of that moment has reverberated to the present day, as Pèrez studies business administration at Cal Poly. He can't forget that, as a 16-year-old, he was forced to contend with how precious his life was and how quickly it could be taken away before he could accomplish all he had planned.
"It could have been me," he said.
After that night, Pèrez began to reexamine his priorities and live his life with a singular purpose: "It goes back to helping others, helping them realize their potential."
The Grind
Pèrez started locally, setting his sights on the political landscape in Salinas where he and his classmates were on the front lines of violence daily. He organized a club called iVote to encourage eligible high school students to register to vote so they could have a say in local elections. The club helped roughly 700 students register and pre-register to vote at Alvarez and neighboring high schools.
Pèrez's resume swelled with extracurriculars, from FFA to National Honors Society. He stepped up to leadership positions in clubs, excelled at public speaking, took on several marketing internships, and even began learning Japanese.
But his success on paper masked a family struggling at home. He says his parents wanted to get a divorce for years but couldn't afford it, and the turbulence began to affect him. Then, when the conversation turned to college, Juan's father told him that he would have to find his own way to pay for his education.
"That's what started my sort of grind," he says. "It was like 'All right, I am going to apply to as many scholarships as possible.'"
And it paid off — he earned a scholarship from the R & J Stollmeyer Opportunity Fund through the California Community Foundation. The fund empowers underrepresented students to attend Cal Poly.
That Juan Perez could have been me, so everything I've experienced until now is extra.
Once he moved to San Luis Obispo, Pèrez wasted no time living out his mission of helping others succeed. First came Cal Poly's Men of Color Student Success Initiative, which aims to bolster retention and graduation rates for men of color.
After speaking at a state conference, Pèrez helped the organization establish a charter on campus and jumpstart resources to help students connect. He also mentored underrepresented first-year students through the university's CORE pre-orientation program and TRIO Achievers.
Pèrez enjoyed the feeling of leading his campus toward positive change — of leveraging his background and experiences to guide others on their journeys toward a degree. But he couldn't shake the desire to launch something of his own.
"When I was young, I knew I wanted to go into business, but I never saw Latino Steve Jobs on TV or social media," says Pèrez. "[Entrepreneurs] I knew didn't look like me or come from my experience."
That absence of a role model lit a spark inside Pèrez. He dove head first into several ventures, gravitating toward marketing and CEO positions. He led a team creating a machine learning platform trained on alternative medicines, managed social media for clients as a marketing freelancer, and began coordinating a career fair focused on the rapidly-growing cannabis industry.
"If I don't see anyone in a specific crowd that looks like me, it motivates me to be there more," he says. "I know that if I can be that for other people, I can change the way they see themselves."
The First Few
Like his classmates, Pèrez found himself with extra time to reflect during the coronavirus pandemic. Now at the halfway point in his college career, he began thinking about the people who had motivated him to keep going when his path was a difficult one to walk. He wondered: Could hearing those stories inspire others to strive for more?
Then an idea struck: He could host a podcast that would shine a light on the personal stories of young people of color as they reach often-unsung milestones.
Pèrez thought it would make an impact to hear directly from young adults working hard to earn a scholarship, learn English as a second language, share their art with the world, and step up to lead their campus and community. Those kinds of success stories, he says, were what he was missing when he was growing up.
"The overall idea really came from the fact that people of color are not necessarily represented in media today," he says. "There are so many amazing people out there whose stories just haven't been told because their stories are barely becoming important in our society, and we want to showcase those."
He called the podcast The First Few to honor the paths many of his guests have taken to become the first in their family, community, culture or campus to achieve something new. Pèrez says he thinks about people like his parents, who came to the U.S. as farm workers without many role models for success in their circumstances.
When Pèrez first began, he reached out to high school classmates, a Cal Poly roommate, and even his Week of Welcome (WOW) leader to share their stories about navigating the high school and college experience. Within a few months, the podcast began welcoming young professionals, activists, a comedian, a professional athlete and an up-and-coming musician to discuss their journeys toward a specific achievement in their lives.
I've done a lot of things in my life that have been failures. It keeps pushing me and motivating me.
One episode that stands out to Pèrez features the story of Angel Ramirez, a young man from Salinas who learned English at 15 years old. After the death of his father, Ramirez and his family moved to California from Jalisco, Mexico. He overcame significant barriers to complete high school, earn an associate's degree at a community college, and transfer to Cal Poly to study agricultural and environmental plant science.
Pèrez says Ramirez was nervous for the live discussion, but his grit and determination came through as he spoke from the heart in both English and Spanish.
"Angel's story really touched me personally. After we were done recording the podcast, he actually sent it to his family back in Mexico, and he was just super happy with how it turned out," says Pèrez. "It was great to be able to represent someone like that."
Ramirez said that recording the podcast helped him, too.
"Telling my story on the podcast made me go back and think about things like my family, friends, struggles, where I'm from and where I am now," says Ramirez. "These things are my identity, and I felt proud."
Humility is at the core of the podcast, and every guest brings the opportunity to learn something new. Perez and his team create space for people to learn from different experiences, and the first batch of episodes have had a major impact on how Pèrez sees the world.
"When I first started the podcast, I didn't really see the connection between the Black community and the Latino community," Pèrez admits. It was an interview with activist, artist and First Few teammate Kenya Burton that truly shifted his perspective.
"It was only at that moment that it clicked for me. That's the feeling we want people to have — that 'oh' moment. Everyone can have those moments."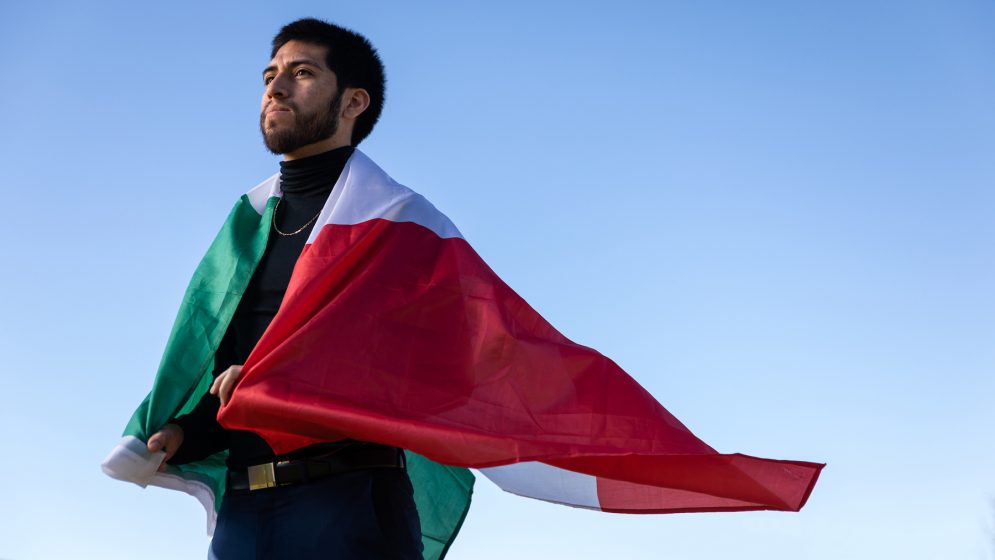 The Balancing Act
With all the ways Pèrez shares his perspective with the world, he's keenly aware of the affect it has on his mental health. From his home in Soledad, California, he is carefully planning where to focus his efforts for the remainder of his time at Cal Poly.
"The past two years have been somewhat difficult for me mentally — I think it's because of this grind culture that we're a part of," he acknowledges.
He's stepping back to ask some critical questions: "What are really my priorities? How can I give back the most with me feeling mentally OK?"
Today, he's found a way to combine his passions for social justice and for developing a new business. Pèrez co-founded a company called Celebrate, a virtual gifting company led by people of color who weave anti-racism and equity into their mission.
He beams when he describes what it could mean to other students to see a startup run by women and underrepresented entrepreneurs.
Though much is uncertain about the budding company as it begins to scale, Pèrez isn't scared. The group took the stage at the university's annual pitch competition and plans to leverage the Center for Innovation and Entrepreneurship's support programs in the coming year as it builds its customer base.
"I've started a lot of companies that have failed," he says. "I've done a lot of things in my life that have been failures. It keeps pushing me and motivating me."
With all that Pèrez has experienced, he still swells with optimism at the start of each new chapter of his life. When he gets tired or overwhelmed, he thinks about the other young man with the same name, the one who didn't get the chance to grow up. It helps him stay focused on making the most of every day.
"That Juan Perez could have been me, so everything I've experienced until now is extra," he said.
By all accounts, Pèrez is living up to his mission of lifting up others to reach their potential. Students like Angel Ramirez see Juan not just as a friend, but as a role model.
"Since I first met him, he had this positive vibe — telling you everything is possible and making you feel welcome," says Ramirez. "Meeting a person like him is just indescribable, especially if you feel like you don't fit in.
"We need more people like him."