Disrupting the Hospital
A new summer program puts students right on the hospital floor to find technical solutions to life-or-death challenges.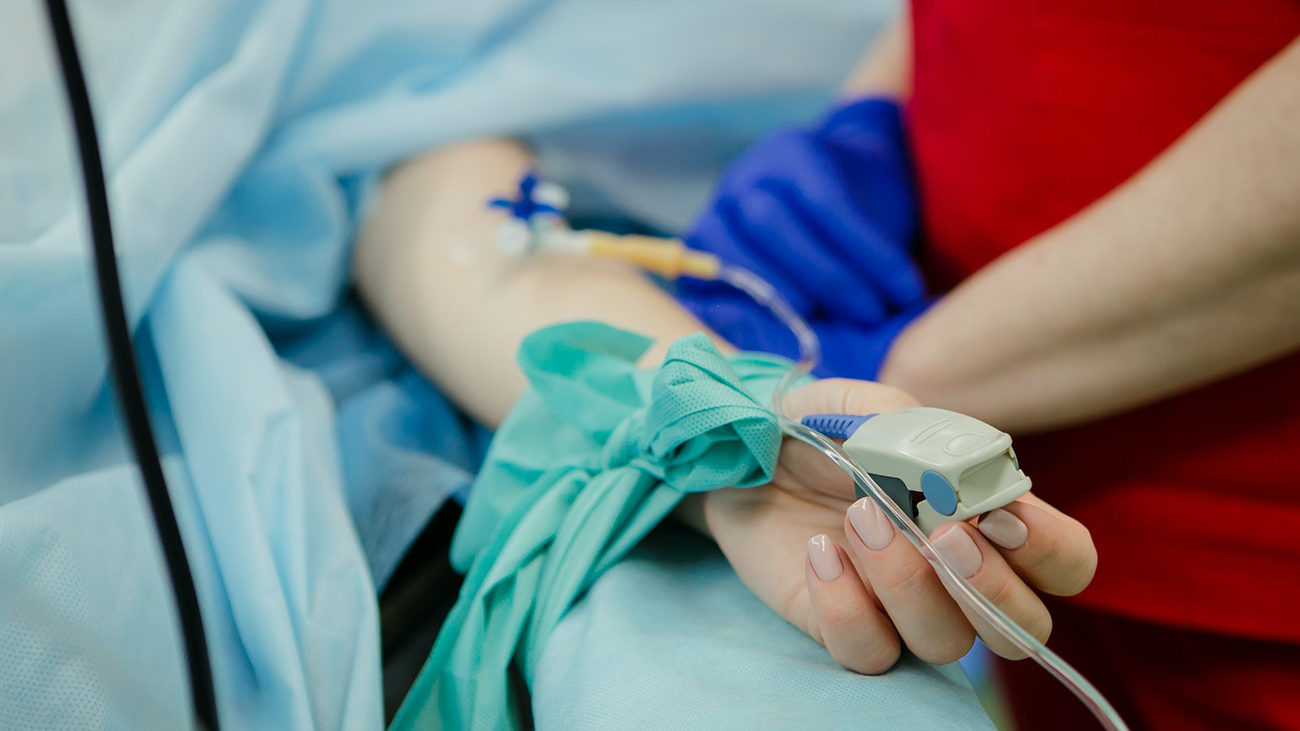 When third-year biomedical engineering student McKinna Lee spent 10 intensive weeks on a hospital floor last summer, she couldn't have predicted what she and her team would witness: watching a surgical team rush to save a patient and child from unexpected complications during a C-section. Afterward, Lee and a group of classmates interviewed the doctors and nurses and discovered that blood loss through the birth canal isn't measured until after the operation is done. 
"Seeing a code-three hemorrhage in person really emphasized to us the importance of real-time blood loss counting during C-sections," said Lee. "That can change the way the doctors and nurses care for the patient and the meds that the anesthesiologist gives. Everything can change, and if you don't have accurate real-time measurements, you won't follow the correct protocol." 
The experience led Lee and her teammates to develop a device that measures uterine blood loss during a C-section. It's just one of several ideas that may one day make the difference between life and death, born out of Cal Poly's new Biomedical Clinical Immersion Partnership. 
The summer program launched in 2022 as a partnership between Cal Poly and Sierra Vista Regional Medical Center in San Luis Obispo, made possible by a five-year grant from the National Institutes of Health. The idea came from Michael Keleman, the hospital's chief operating officer, who had read a steady stream of articles about how big tech companies like Apple and Amazon were about to disrupt the healthcare industry. 
"At one point I thought, 'All these companies are hiring directly from a school that's in our backyard,'" he says. "'Why don't we just connect with that school and see if there's an opportunity to allow these kids to come in and innovate?'" 
Over the course of 10 weeks, selected second-year biomedical engineering (BMED) students shadow doctors and nurses in a variety of hospital departments to discover pain points in the hospital staff's daily routines and the patients' care plans. During the final four weeks, each student group focuses in on a single department to develop an engineering solution to help alleviate some of those pain points. 
"We take a lot of mechanical engineering classes early on, so it's kind of hard to see the direct application to medicine," says junior Emily Wolfert, who participated in the inaugural program. "But to be able to be thrown into this immersive environment in the hospital where our devices are actually going to get implemented, and have those connections with the healthcare providers, I think was the best experience that any biomedical engineer could ever have." 
During the final week of the course, the student groups pitch their solutions to hospital administrators, medical experts and mentors at the Cal Poly Center for Innovation and Entrepreneurship, who ask hard questions and help the students refine their ideas. 
"We got a lot of great advice from surgeons who work at the hospital," says Wolfert, whose team pitched an idea for a device that would streamline the suturing process for vascular anastomosis surgeries — kind of an automatic sewing machine for major blood vessels. "It was really incredible to be able to make those connections. I've even been able to go back to some of the surgeons after this program and bounce ideas. It's given me a great network to continue working with." 
Some other particularly promising pitches from this first session of the program included a retractable tether to help place and organize EKG lines and a mechanism that stabilizes a patient's position to ease the delivery of a spinal tap. 
Michael Whitt, one of the course's three instructors, says the clinical environment can be a daunting experience for an engineer who likely doesn't have medical training. This course is designed to inoculate engineers to that shock, and not let it get in the way of creative thinking. 
"None of us as 19-year-olds had an opportunity to go into an operating room — I never had that opportunity until I was actually in the industry in my twenties," he said. "I think that's a huge advantage for them that most biomedical engineering students don't get to do." 
The course is also designed to spread the benefits of the clinical environment beyond just the small group of students. Part of the NIH grant is aimed at spreading more real-world clinical experience throughout the department's curriculum. 
After the students pitched their ideas at the end of last summer's course, several of the pitches were adopted by fourth-year BMED students to develop further as senior projects. The original students from the class, now juniors, often act as advisors for those senior teams. 
"They have this newfound knowledge," says Chris Heylman, another co-instructor. "They've been in the clinic, they're new experts in this space, and they're able to communicate the problems they've seen in the clinic to their engineering peers who then work on solving them via their senior design project." 
Not every idea will go beyond the initial pitch, though, and according to course co-instructor Ben Hawkins, that's totally fine. 
"They might come up with solutions that address the problem but maybe don't fit the market, and that's also part of the learning process," he says. "Not going to market is not failure — you can be a successful entrepreneur and never launch a successful product. The process is more important." 
For its part, the hospital enjoys several key benefits of working with these BMED students. 
"I think there is a joy in having the energy of Cal Poly students in that environment, having our nurses and physicians being able to learn from them, but also teach and expose them to what we deal with every day," says Keleman. "And then we benefit from some of these ideas they come up with. If a student can come into our environment and disrupt what we do and make us better, I'll take that any day." 
Ready for more Learn by Doing? Check out a few of Cal Poly's unique course offerings, including classes on drones for ag surveying, environmental rhetoric, and aeronautic flight performance.